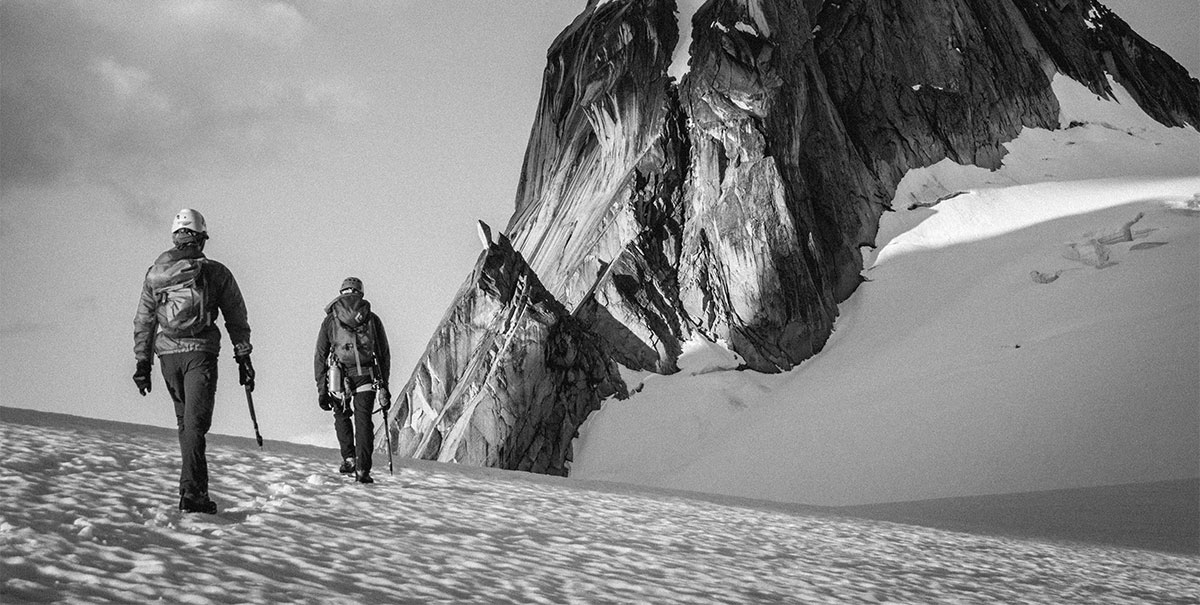 Consolidamento (divisione inversa) per 3x Long Square
Consolidamento ("reverse split") del GraniteShares 3x Long Square Daily ETP (codice ticker 3LSQ)
GraniteShares Financial plc (L'Emittente) ha deciso di procedere con il consolidamento della posizione in 3LSQ in accordo con la Condizione 19 (Consolidation and Division of ETP Securities) dell'offerta. La condizione è dettagliata all'interno del prospetto e avviso stato inoltrato ai detentori secondo quanto indicato dalla Condizione 20(b).
Il seguente Q&A ha l'obiettivo di facilitare la piena comprensione della transazione. In caso di dubbi in merito a quali azioni intraprendere raccomandiamo il consulto con un consulente finanziario.
GraniteShares 3x Long Square Daily ETP (3LSQ) replica, al netto di commissioni ed altri aggiustamenti, la performance dell'indice Solactive Daily Leveraged 3x Long Square che mira a restituire la performance giornaliera del titolo Block Inc moltiplicata per il fattore di leva 3x.
A seguito della performance di Block Inc., il valore per ETP di 3LCO si è ridotto a un livello tale da rendere difficoltosa la quotazione dei prezzi di acquisto e vendita da parte dei market maker.
È dunque stata presa la decisione di consolidare 3LSQ su una base 1:500 (il Consolidation Ratio). In questo modo tutti i detentori dell'ETP riceveranno una quota per ogni 500 quote possedute.
Ci aspettiamo che a seguito del consolidamento i market maker saranno in grado di tornare alla regolare attività sull'ETP 3LSQ.
Il consolidamento sarà effettivo a partire dal 20 marzo 2023 (la Data Effettiva). Questo vuol dire che 3LSQ dovrebbe negoziare sulla base del livello post-consolidamento a partire da quella giornata.
Assumendo il 20 marzo 2023 come Data Effettiva, il Record Date sarà il 17 marzo 2023.
Ogni posizione detenuta a partire dal Record Date sarà impattata dal consolidamento.
GraniteShares e i suoi partner mirano a completare la transazione il più velocemente possibile.
Tuttavia, un consolidamento richiede numerosi step necessari per far sì che ogni posizione sia modificata adeguatamente. Finché ciascuno step non sarà completato in maniera soddisfacente le posizioni di trading su 3LSQ rimarranno bloccate.
Potrebbe inoltre accadere che alcuni intermediari mantengano le posizioni bloccate fino a che il pagamento residuale (vedere Domanda 4) non è trasferito sul conto di ciascun detentore.
Di conseguenza è possibile che le posizioni in 3LSQ rimangano congelate per diversi giorni a seguito della Data Effettiva.
Se un investitore a seguito del consolidamento dovesse avere diritto ad una frazione di una quota dell'ETP 3LSQ, l'Emittente rimborserà tale importo frazionale e l'investitore riceverà il rimborso, o importo residuale, sulla base del valore dell'ETP al Record Date.
Esempio:
L'investitore A possiede 1,298,478 titoli 3LSQ al Record Date.
Il valore per ETP al Record Date è pari a USS 0.05740006.
Il Consolidation Ratio è pari a 1:500.
Posizione in 3LSQ aggiustata per il consolidamento
Posizione detenuta al Record Date

1,298,478 titoli

Consolidation Ratio

1:500

Posizione detenuta alla Data Effettiva

2596 titoli

[= 1,298,478 / 500]
Importo residuale
Posizione detenuta al Record Date

1,298,478 titoli

Posizione detenuta alla Data Effettiva

2596 titoli

Position detenuta al Record Date non compensata da nuovi titoli

478 titoli

[= 1,298,478 – 2596 * 500]

Importo residuale in USD

(Arrotondato al secondo decimale)

USD 27.43

[= 478 * 0.05740006]
Si prega di notare che l'Emittente depositerà un singolo ammontare residuale denominato in dollari US presso il depositario centrale. Questo ammontare sarà poi allocato presso ciascun investitore dall'intermediario. Questo potrebbe avvenire secondo diverse modalità di arrotondamento. Se il conto dell'Investitore è denominato in una valuta diversa dal dollaro US sarà necessaria una conversione valutaria che verrà attuata dall'intermediario finanziario prescelto. I detentori di titoli 3LSQ sono invitati a contattare direttamente il proprio intermediario finanziario per maggiori dettagli in merito al pagamento dell'importo residuale.
I codici ISIN e SEDOL verranno modificati. I codici ticker resteranno inalterati
Exchange

Trading currency

Tickers

ISINs

SEDOLs

Before Effective Date

From Effective Date

Before Effective Date

From Effective Date

Before Effective Date

From Effective Date

London Stock Exchange

USD

3LSQ

3LSQ

XS2376992207

XS2596085972

BMHW8Y2

BQXR5F9

London Stock Exchange

GBX

LCO3

LCO3

XS2376992207

XS2596085972

BMHWF63

BQXR5G0

Borsa Italiana

EUR

3LSQ

3LSQ

XS2376992207

XS2596085972

BMGQ6D0

BQXR5J3
I termini e le condizioni del prodotto non subiranno alcuna modifica.
L'importo minimo rimborsabile verrà aggiustato sulla base del Consolidation Ratio sulla base del rapporto 1:500.
I termini in maiuscolo non definiti in questa sede mantengono il significato assegnato all'interno dell' Issue Deed to the ETP Securities.
Questo sito Web e il suo contenuto sono stati forniti da GraniteShares.
Avviso generale
GraniteShares Limited ("GraniteShares") (FRN: 798443) è un rappresentante designato di Messels Limited che è autorizzato e regolamentato dalla Financial Conduct Authority.
Questo documento non costituisce un'offerta di acquisto o vendita o una sollecitazione di un'offerta di acquisto di titoli in alcuna società. Questo documento non è destinato alla distribuzione in altri paesi in cui tale distribuzione o utilizzo sarebbe contrario alle leggi o ai regolamenti locali. In particolare, questo documento non è destinato alla distribuzione generale negli Stati Uniti o in Canada.
Investire nei mercati finanziari comporta un notevole grado di rischio. Nulla di quanto descritto nel presente documento intende implicare che un investimento sia "sicuro", "conservativo", "senza rischi" o "avverso al rischio". Questo documento non considera l'obiettivo di investimento specifico, la situazione finanziaria o le esigenze particolari di qualsiasi potenziale investitore ed è destinato solo a quegli investitori che sono in grado di comprendere il rischio di perdita di tutto o di una parte sostanziale del proprio denaro. Si ricorda ai potenziali investitori nel Regno Unito che non beneficeranno del sistema di compensazione degli investitori del Regno Unito.
Nulla di quanto contenuto nel presente documento costituisce consulenza di investimento, legale, fiscale o di altro tipo né si deve fare affidamento su di esso per effettuare un investimento o altra decisione. Non viene fatta alcuna raccomandazione positiva o meno riguardo a singoli titoli o investimenti qui menzionati. Qualsiasi elenco riassuntivo dei fattori di rischio non pretende di essere un'enumerazione completa o una spiegazione dei rischi coinvolti in un investimento in prodotti short e con leva. I potenziali investitori devono consultare i propri consulenti legali, fiscali e finanziari prima di decidere di investire.
Questo documento contiene le opinioni dell'autore e tali opinioni sono soggette a modifiche senza preavviso. La fonte dei dati è GraniteShares, salvo diversa indicazione. Non viene fornita alcuna garanzia per l'accuratezza delle informazioni fornite che sono state ottenute da fonti ritenute affidabili. Questo documento e le informazioni in esso contenute sono destinati esclusivamente all'uso delle persone (o delle entità che rappresentano) a cui è stato fornito.
Fattori di rischio
Un investimento in un Exchange Traded Product (ETP) short e con leva finanziaria di GraniteShares potrebbe non essere adatto a tutti gli investitori. Sono destinati agli investitori che desiderano avere una visione a brevissimo termine dell'attività sottostante e non sono intesi come acquisto e mantenimento di investimenti.
Performance e perdita di capitale: la performance passata non è un indicatore affidabile dei risultati futuri. Il valore di un investimento può diminuire o aumentare e può comportare perdite, fino a una perdita totale dell'importo inizialmente investito.
Rischi generici: gli investimenti in ETP comportano numerosi rischi tra cui, tra gli altri, rischi aziendali, rischi generali di mercato, rischi di credito, rischi di cambio, rischi di tasso di interesse, rischi geopolitici e rischi di liquidità.
Rischi specifici del prodotto: l'Indice è costruito per replicare la performance di un'esposizione aumentata (con leva)  e/o corta all'attività sottostante. Un calo (o un aumento in caso di esposizione corta e con leva) del valore dell'attività sottostante può comportare una maggiore riduzione del livello dell'Indice. L'Indice è progettato per fare ciò solo su base giornaliera, il che non dovrebbe essere equiparato alla ricerca di una posizione con leva finanziaria per periodi più lunghi di un giorno. La performance dell'ETP su periodi superiori a un giorno non sarà correlata o simmetrica con i rendimenti dell'attività sottostante. I potenziali investitori devono fare riferimento alla sezione intitolata "Fattori di rischio" e "Panoramica economica degli ETP Securities" nel Prospetto relativo agli ETP GraniteShares per ulteriori dettagli su questi e altri rischi associati a un investimento in ETP short e con leva e consultare i loro consiglieri secondo necessità.
Rischio di controparte: un investimento in un ETP corto e con leva GraniteShares comporta il rischio di controparte. GraniteShares Financial plc ha stipulato un contratto di swap con una controparte, Natixis, assistita da garanzia. Il mancato pagamento da parte della controparte può comportare una perdita per un investimento in un ETP.
Indice Esclusione di responsabilità
L'Indice è creato, calcolato e pubblicato da Solactive AG. Nessuno strumento finanziario è sponsorizzato, promosso, venduto o supportato in altro modo da Solactive AG né Solactive AG offre alcuna garanzia o assicurazione espressa o implicita in merito ai risultati dell'utilizzo dell'Indice e/o del marchio dell'Indice o del livello dell'Indice in qualsiasi momento o per qualsiasi altro aspetto.