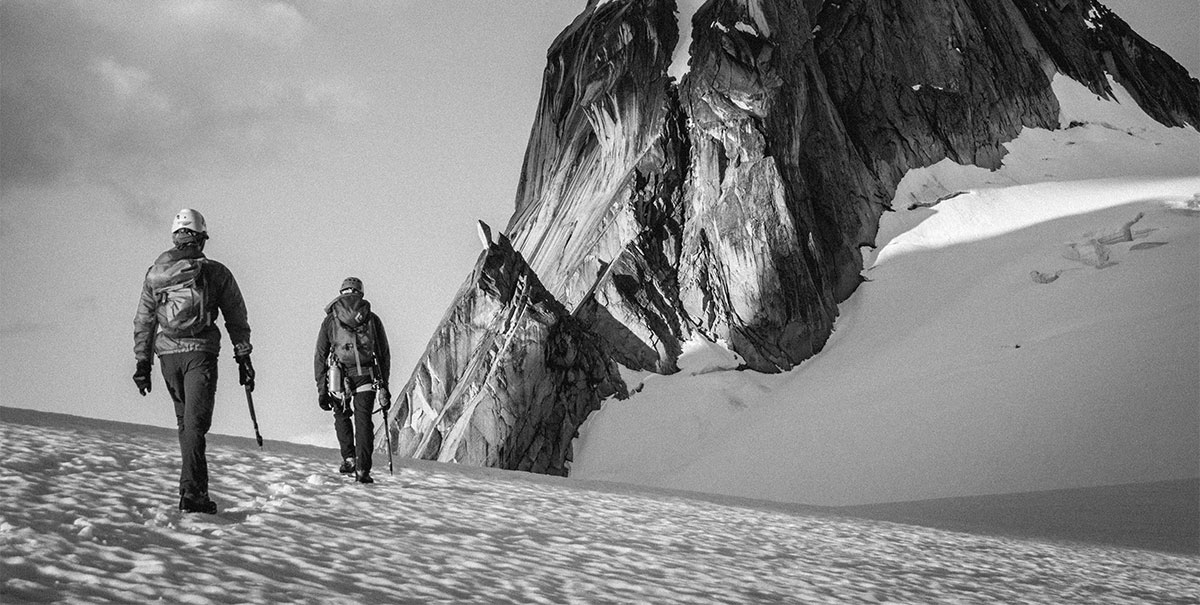 Consolidation (reverse split) for 3x Short NIO Daily ETP
GraniteShares 3x Short NIO Daily ETP tracks (3SNI/3SIE/3SIP) tracks, excluding fees and other adjustments, the performance of the Solactive Daily Leveraged 3x Short NIO Daily ETP that seeks to provide -3 times the daily performance of NIO Corp shares.
Following the performance of NIO Daily ETP shares, the Value per ETP for 3SNI/3SIE/3SIP was reduced to a such a level where it became difficult for the market makers to provide an orderly market, namely, to quote bid and offer prices.
The decision was hence taken to consolidate 3SNI/3SIE/3SIP on a 1:400 basis (the Consolidation Ratio), that is each Securityholder will receive 1 security for every 400 securities held.
It is expected that following the consolidation the market makers will be able to provide an orderly market in 3SNI/3SIE/3SIP.
The consolidation is expected to be effective on 05 June 2023 (the Effective Date), that is 3SNI/3SIE/3SIP should trade on post consolidation level from that day.
Assuming the Effective Date is on 05 June 2023, the Record Date will be on 02 June 2023.
Each position held on Record Date will be affected by the consolidation.
GraniteShares and its partners will aim to complete the transaction as quickly as possible.
However, a consolidation requires multiple steps to make sure that each position is accurately adjusted. Until all steps have been satisfactorily completed trading positions in 3SNI/3SIE/3SIP will remain locked.
It might also be the case that some intermediaries will keep positions locked as long as the residual payment (see Question #4) has not transferred in each Securityholder account.
As a result, it might be the case that positions in 3SNI/3SIE/3SIP could be frozen for several days after the Effective Date.
If a Security-holder becomes entitled to a fraction in 3SNI/3SIE/3SIP on a post consolidation basis, the Issuer will redeem such fractional portion and the Security-holder will receive a redemption amount, or residual amount, based on the Value per ETP on the Record Date.
Example:
Security-holder A holds 1,298,478 securities in 3SNI/3SIE/3SIP on Record Date.
3SNI/3SIE/3SIP Value per ETP on the Record Date is USD 0.07736318.
The Consolidation ratio is 1:400.
Adjusted position in 3SNI/3SIE/3SIP
Position held on Record Date

1,298,478 securities

Consolidation Ratio

1:400

Position held on Effective Date

(Rounded to the lower integer)

3246 securities

[= 1,298,478 / 400]
Residual amount
Position held on Record Date

1,298,478 securities 

Position held on Effective Date

3246 securities 

Position held on Record Date not compensated by new securities

78 securities

[= 1,298,478 – 3246*400]

Residual amount in US dollar

(Rounded to 2 decimal places)

USD 6.03

[= 78 * 0.07736318]
Note that the Issuer will submit a single residual amount denominated in US dollars to the central depository. This amount will be allocated to each Securityholder by the intermediaries which could result in different rounding treatments. If the Securityholder's account is held in a different currency than US dollars, a conversion from US dollars into that currency will need to take place and is likely to be performed by the Securityholder's financial intermediary. Securityholders should contact their financial intermediary to obtain further details regarding the payment of the residual amount.
ISINs and SEDOLS are expected to change. Exchange ticker codes will remain unchanged.
Product Name
Old ISIN
New ISIN
Exchange
Ticker
Old SEDOLS
New SEDOLS
Trading currency
Ratio
Record Date
Effective Date

GraniteShares 3x Short NIO Daily ETP

XS2193973216
XS2626290311

ENXP

3SNI

BKY7XD0

BNDTCJ7

EUR

1:400

02-June-23

05-June-23

BI

3SNI

BN4QGJ5

BNDTCL9

EUR

LSE

3SNI

BKY7XD0

BNDTCN1

USD

LSE

3SIE

BKVCSP5

BNDTCP3

EUR

LSE

3SIP

BKVCTP2

BNDTCQ4

GBx
Questo sito Web e il suo contenuto sono stati forniti da GraniteShares.
Avviso generale
GraniteShares Limited ("GraniteShares") (FRN: 798443) è un rappresentante designato di Messels Limited che è autorizzato e regolamentato dalla Financial Conduct Authority.
Questo documento non costituisce un'offerta di acquisto o vendita o una sollecitazione di un'offerta di acquisto di titoli in alcuna società. Questo documento non è destinato alla distribuzione in altri paesi in cui tale distribuzione o utilizzo sarebbe contrario alle leggi o ai regolamenti locali. In particolare, questo documento non è destinato alla distribuzione generale negli Stati Uniti o in Canada.
Investire nei mercati finanziari comporta un notevole grado di rischio. Nulla di quanto descritto nel presente documento intende implicare che un investimento sia "sicuro", "conservativo", "senza rischi" o "avverso al rischio". Questo documento non considera l'obiettivo di investimento specifico, la situazione finanziaria o le esigenze particolari di qualsiasi potenziale investitore ed è destinato solo a quegli investitori che sono in grado di comprendere il rischio di perdita di tutto o di una parte sostanziale del proprio denaro. Si ricorda ai potenziali investitori nel Regno Unito che non beneficeranno del sistema di compensazione degli investitori del Regno Unito.
Nulla di quanto contenuto nel presente documento costituisce consulenza di investimento, legale, fiscale o di altro tipo né si deve fare affidamento su di esso per effettuare un investimento o altra decisione. Non viene fatta alcuna raccomandazione positiva o meno riguardo a singoli titoli o investimenti qui menzionati. Qualsiasi elenco riassuntivo dei fattori di rischio non pretende di essere un'enumerazione completa o una spiegazione dei rischi coinvolti in un investimento in prodotti short e con leva. I potenziali investitori devono consultare i propri consulenti legali, fiscali e finanziari prima di decidere di investire.
Questo documento contiene le opinioni dell'autore e tali opinioni sono soggette a modifiche senza preavviso. La fonte dei dati è GraniteShares, salvo diversa indicazione. Non viene fornita alcuna garanzia per l'accuratezza delle informazioni fornite che sono state ottenute da fonti ritenute affidabili. Questo documento e le informazioni in esso contenute sono destinati esclusivamente all'uso delle persone (o delle entità che rappresentano) a cui è stato fornito.
Fattori di rischio
Un investimento in un Exchange Traded Product (ETP) short e con leva finanziaria di GraniteShares potrebbe non essere adatto a tutti gli investitori. Sono destinati agli investitori che desiderano avere una visione a brevissimo termine dell'attività sottostante e non sono intesi come acquisto e mantenimento di investimenti.
Performance e perdita di capitale: la performance passata non è un indicatore affidabile dei risultati futuri. Il valore di un investimento può diminuire o aumentare e può comportare perdite, fino a una perdita totale dell'importo inizialmente investito.
Rischi generici: gli investimenti in ETP comportano numerosi rischi tra cui, tra gli altri, rischi aziendali, rischi generali di mercato, rischi di credito, rischi di cambio, rischi di tasso di interesse, rischi geopolitici e rischi di liquidità.
Rischi specifici del prodotto: l'Indice è costruito per replicare la performance di un'esposizione aumentata (con leva)  e/o corta all'attività sottostante. Un calo (o un aumento in caso di esposizione corta e con leva) del valore dell'attività sottostante può comportare una maggiore riduzione del livello dell'Indice. L'Indice è progettato per fare ciò solo su base giornaliera, il che non dovrebbe essere equiparato alla ricerca di una posizione con leva finanziaria per periodi più lunghi di un giorno. La performance dell'ETP su periodi superiori a un giorno non sarà correlata o simmetrica con i rendimenti dell'attività sottostante. I potenziali investitori devono fare riferimento alla sezione intitolata "Fattori di rischio" e "Panoramica economica degli ETP Securities" nel Prospetto relativo agli ETP GraniteShares per ulteriori dettagli su questi e altri rischi associati a un investimento in ETP short e con leva e consultare i loro consiglieri secondo necessità.
Rischio di controparte: un investimento in un ETP corto e con leva GraniteShares comporta il rischio di controparte. GraniteShares Financial plc ha stipulato un contratto di swap con una controparte, Natixis, assistita da garanzia. Il mancato pagamento da parte della controparte può comportare una perdita per un investimento in un ETP.
Indice Esclusione di responsabilità
L'Indice è creato, calcolato e pubblicato da Solactive AG. Nessuno strumento finanziario è sponsorizzato, promosso, venduto o supportato in altro modo da Solactive AG né Solactive AG offre alcuna garanzia o assicurazione espressa o implicita in merito ai risultati dell'utilizzo dell'Indice e/o del marchio dell'Indice o del livello dell'Indice in qualsiasi momento o per qualsiasi altro aspetto.