The Long and Short of it, week ending 14 May 2021
Posted:
A tale of two halves last week with stock markets selling off steeply through Wednesday and then rallying strongly Thursday and Friday to finish the week lower but well off of Wednesday's lows. Rotation from growth to value stocks continued early last week as investors continued to be concerned about growth stock valuations in the face of inflation and increasing interest rates. Wednesday's much greater-than-expected CPI release pushed both growth and value stocks lower with growing expectations the Fed would act to scale back its massive accommodative monetary policy sooner than later. A lower-than-expected jobless claims number and the CDC advising that those fully vaccinated no longer need to wear masks in most situations helped push stock markets significantly higher. The increase came despite a much greater-than-expected increase in the PPI release. Inflation concerns again were ameliorated by the Fed, stating inflation increases will be transitory and that more data would be needed to cause changes in policy. The 10-year U.S. rate rose to almost 1.7% following the CPI release but moved lower the remainder of the week. At week's end, the S&P 500 Index decreased 1.4% to 4,173.85, the Nasdaq Composite Index fell 2.3% to 13,429.98, the Dow Jones Industrial Average decreased 1.1% to 34,832.13, the 10-year U.S. Treasury rate rose 6bps to 1.64% and the U.S. dollar (as measured by the ICE U.S. Dollar index - DXY) strengthened 0.1%.
For More Detail read the following PDF.

The Long and Short of it, week ending 14 May 2021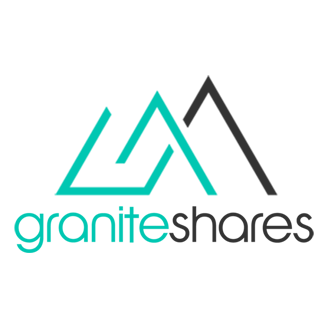 More Research Related to
3LAL
,
3LAP
,
3LZN
,
3LMS
,
3LFB
,
3LTS
,
3LNF
,
3LNV
,
3LVO
,
3LBC
,
3LLL
,
3LGL
,
3LBP
,
3LAZ
,
3SAL
,
3SAP
,
3SZN
,
3SMS
,
3SFB
,
3STS
,
3SNF
,
3SNV
,
3SBC
,
3SLL
,
3SGL
,
3SBP
,
3SAZ
,
3SVO
,
3LDO
,
3SDO
,
3LBA
,
3SBA
,
3LRI
,
3SRI
,
3LRD
,
3SRD
,
3LRR
,
3LUB
,
3SUB
,
3FNG
,
FANG
,
3SFG
,
SFNG
,
3LNI
,
3SNI