The Long and Short of it, week ending 18 June 2021
Posted:
U.S. stock markets reacted negatively to the FOMC announcement Wednesday afternoon, with all three major indexes ending lower on the week. Monday, however, saw both the S&P 500 and Nasdaq Composite Indexes reach record highs with these levels gradually deteriorating into Wednesday's announcement. The big news from the Fed was its shift forward in the timing of expected rate increases (on the heels of a record YoY PPI release Tuesday) as well as an increase in its inflation expectations. Interestingly, the Fed gave no guidance regarding its buyback program. Markets rebounded on Thursday but then sold off sharply Friday after St. Louis Fed President Jim Bullard opined that the first rate increase would occur in 2022. The Dow Jones Industrial Average fared the worst, falling each day of the week. The Treasury yield curve flattened, with 10-year U.S. Treasury rates declining slightly and 2-year U.S. Treasury rates rising 10bps, reflecting increased expectations of rate increases along with growing concerns of slowing economic growth. In addition, the U.S. dollar sharply strengthened. For the week, the S&P 500 decreased 1.9% to 4,166.45, the Nasdaq Composite Index fell 0.3% to 14,030.38, the Dow Jones industrial average dropped 3.5% to 33,290.08, the 10-year U.S. Treasury rate fell 1bps to 1.45% and the U.S. dollar (as measured by the ICE U.S. Dollar index - DXY) strengthened 1.8% percent.
For More Detail read the following PDF.

The Long and Short of it, week ending 18 June 2021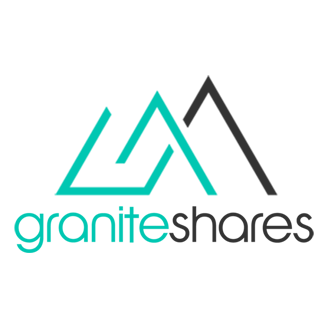 More Research Related to
3LAL
,
3LAP
,
3LZN
,
3LMS
,
3LFB
,
3LTS
,
3LNF
,
3LNV
,
3LVO
,
3LBC
,
3LLL
,
3LGL
,
3LBP
,
3LAZ
,
3SAL
,
3SAP
,
3SZN
,
3SMS
,
3SFB
,
3STS
,
3SNF
,
3SNV
,
3SBC
,
3SLL
,
3SGL
,
3SBP
,
3SAZ
,
3SVO
,
3LDO
,
3SDO
,
3LBA
,
3SBA
,
3LRI
,
3SRI
,
3LRD
,
3SRD
,
3LRR
,
3LUB
,
3SUB
,
3FNG
,
FANG
,
3SFG
,
SFNG
,
3LNI
,
3SNI