The Long and Short of it, week ending 26 Mar 2021
Posted:
Another volatile week, this time with the S&P 500 and Dow Jones Indexes ending higher and closing the week at record highs. The Nasdaq Composite Index, down almost 2% through Thursday, finished the week down 0.6%. Higher Monday on easing longer-term U.S. Treasury rates, U.S. stock markets dropped Tuesday and Wednesday following Treasury Secretary Yellen's and Fed Chair Powell's testimony before Congress, a much weaker-than-expected durable goods report and on global growth concerns spurred by renewed restrictions in Europe. Treasury Secretary Yellen's comments suggesting the need for higher taxes and Fed Chair Powell's caution regarding the pace of economic recovery may have helped move markets lower Tuesday and Wednesday. Lower-than-expected jobless claims, a revision higher to 4th quarter GDP and perhaps recovering oil prices moved stocks higher on Thursday and Friday, with major indexes rallying into the close on both days. 10-year U.S. Treasury rates, lower by 11bps through Wednesday, moved higher by almost 7bps the remainder of the week with most of that increase occurring Friday. For the week, the S&P 500 Index increased 1.6% to 3,974.54, the Dow Jones Industrial Average increased 1.4% to 33,072.88, the Nasdaq Composite Index decreased 0.6% to 13,138.74, the 10-year U.S. Treasury rate decreased 4bps to 1.69% and the U.S. dollar (as measured by the ICE U.S. Dollar index - DXY) strengthened 0.9%.
For More Detail read the following PDF.

The Long and Short of it, week ending 26 March 2021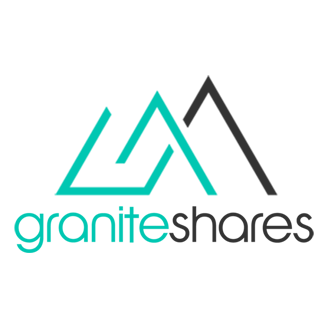 More Research Related to
3LAL
,
3LAP
,
3LZN
,
3LMS
,
3LFB
,
3LTS
,
3LNF
,
3LNV
,
3LVO
,
3LBC
,
3LLL
,
3LGL
,
3LBP
,
3LAZ
,
3SAL
,
3SAP
,
3SZN
,
3SMS
,
3SFB
,
3STS
,
3SNF
,
3SNV
,
3SBC
,
3SLL
,
3SGL
,
3SBP
,
3SAZ
,
3SVO
,
3LDO
,
3SDO
,
3LBA
,
3SBA
,
3LRI
,
3SRI
,
3LRD
,
3SRD
,
3LRR
,
3LUB
,
3SUB
,
3FNG
,
FANG
,
3SFG
,
SFNG
,
3LNI
,
3SNI