The Long and Short of it, week ending 27 Aug 2021
Posted:
U.S. stock markets moved higher last week buoyed by strong earnings reports, as- or better-thanexpected economic data and by temperate comments from Fed Chairman Jerome Powell. All three major U.S. stock indexes rose every day but Thursday last week, faltering on Thursday in anticipation of Jerome Powell's Jackson Hole speech Friday morning and on news of the Kabul airport attack. Both the S&P 500 Index and Dow Jones Industrial Average closed the week at record highs. Fed Chairman Jerome Powell's prepared remarks on Friday confirmed the Fed wanted to begin tapering its Treasury note and mortgage-backed bond buyback program before year end but also qualified
those comments with a need for careful and moderate implementation citing concerns of "temporary fluctuations in inflation". The 10-year U.S. Treasury rate finished the week higher but well off its Thursday's high of 1.36%, falling over 4bps after Jerome Powell's comments. Similarly, the U.S. dollar, weaker by ½ percent through Thursday, weakened almost another ½ percent Friday. For the week, the S&P 500 Index increased 1.5% to 4,509.37, the Nasdaq Composite Index rose 2.8% to 15,129.50, the Dow Jones Industrial Average gained 1.0% closing at 35,454.81, the 10-year U.S. Treasury rate increased 5bps to 1.31% and the U.S. dollar (as measured by the ICE U.S. Dollar index - DXY) weakened 0.9% percent.
For More Detail read the following PDF.

The Long and Short of it, week ending 27 Aug 2021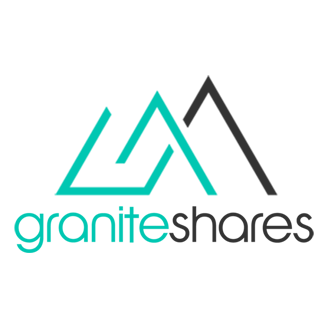 More Research Related to
3LAL
,
3LAP
,
3LZN
,
3LMS
,
3LFB
,
3LTS
,
3LNF
,
3LNV
,
3LVO
,
3LBC
,
3LLL
,
3LGL
,
3LBP
,
3LAZ
,
3SAL
,
3SAP
,
3SZN
,
3SMS
,
3SFB
,
3STS
,
3SNF
,
3SNV
,
3SBC
,
3SLL
,
3SGL
,
3SBP
,
3SAZ
,
3SVO
,
3LDO
,
3SDO
,
3LBA
,
3SBA
,
3LRI
,
3SRI
,
3LRD
,
3SRD
,
3LRR
,
3LUB
,
3SUB
,
3FNG
,
FANG
,
3SFG
,
SFNG
,
3LNI
,
3SNI