The Long and Short of it, week ending 30 July 2021
Posted:
U.S. stock markets fell last week reacting to a myriad of inputs including GDP and PCE releases, the FOMC announcement and earnings reprots. Markets struggled despite strong tech-company earnings reports Monday and Tuesday from Alphabet, Microsoft, Apple and Tesla with investors cautious before the FOMC announcement and the release of the first-estimate of Q2 GDP. Wednesday's FOMC announcement, reporting no changes to monetary policy and slightly upgrading the assessment of the U.S. economy saying economic activity had strengthened and improved but not fully recovered, had little effect on stock prices. A worse-than-expected GDP release Thursday
actually supported stock prices with all three major indexes ending the day higher. The first estimate of Q2 GDP growth came in at 6.5% economic growth versus expectations of 8.4%. The lower-than-expected number was attributed to production and transportation bottlenecks and to labor constraints. Friday's higher-than-expected core PCE release and Amazon's weaker-thanexpected earnings report and slowing sales growth guidance pushed U.S. stock markets ½ to ¾ percent lower on the day. The U.S. dollar weakened significantly over the week, influenced by the combination of the Fed's no-action mantra and growing inflation concerns. At week's end, the S&P
500 Index decreased 0.4% to 4,395.26, the Nasdaq Composite Index fell 1.1% to 14,672.68, the Dow Jones Industrial Average decreased 0.4% to 34,935.47, the 10-year U.S. Treasury rate fell 5bps to 1.24% and the U.S. dollar (as measured by the ICE U.S. Dollar index - DXY) weakened 0.8% percent.
For More Detail read the following PDF.

The Long and Short of it, week ending 30 May 2021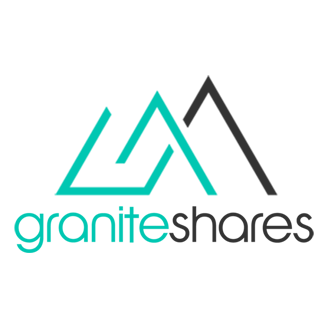 More Research Related to
3LAL
,
3LAP
,
3LZN
,
3LMS
,
3LFB
,
3LTS
,
3LNF
,
3LNV
,
3LVO
,
3LBC
,
3LLL
,
3LGL
,
3LBP
,
3LAZ
,
3SAL
,
3SAP
,
3SZN
,
3SMS
,
3SFB
,
3STS
,
3SNF
,
3SNV
,
3SBC
,
3SLL
,
3SGL
,
3SBP
,
3SAZ
,
3SVO
,
3LDO
,
3SDO
,
3LBA
,
3SBA
,
3LRI
,
3SRI
,
3LRD
,
3SRD
,
3LRR
,
3LUB
,
3SUB
,
3FNG
,
FANG
,
3SFG
,
SFNG
,
3LNI
,
3SNI