Commoditized Wisdom: Metals & Markets Update (Week Ending March 19, 2021)
Posted: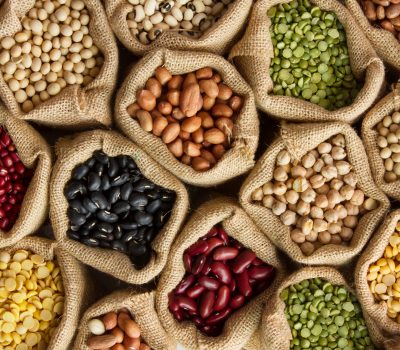 Key points
Energy prices were all lower last week. Gasoline prices fell the most, decreasing 9%, followed by heating oil prices (down 7.5%) and WTI crude oil prices (down 6.5%).  Natural gas prices decreased 2.7%.
Grain prices were mixed with wheat prices lower, corn prices higher and soybean prices almost unchanged. Wheat prices fell between 2% and 3%, corn prices increased 3.5% and soybean bean increased slightly, gaining 0.2%.
Except for copper prices, base metal prices were all higher. Aluminum prices increased the most, gaining almost 5%. Zinc and nickel prices increased 1.2% and 1.8%, respectively.  Copper prices fell 0.7%.
Gold and silver prices increased 1.8% and 1.6%, respectively. Platinum prices finished lower on the week, losing 1.1%.
The Bloomberg Commodity Index decreased 1.7% last week. The energy sector was the primary driver for the decrease with all other sectors increasing slightly or down marginally.
Only small ETP outflows last week with gold ETPs registering small inflows.  Silver and crude oil ETPs saw outflows of $170 million and $100 million, respectively, while broad commodity ETPs had inflows of about $150 million.  Gold ETPs saw inflows of $40 million.
Commentary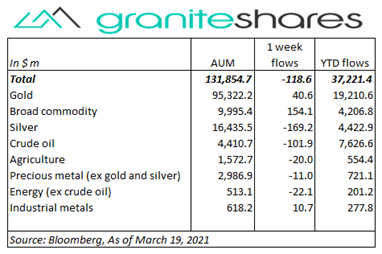 A somewhat volatile week with U.S. stock markets reacting to Wednesday's FOMC announcement and Chairman Powell's comments and then to rising longer-term U.S. Treasury rates.    Higher through Wednesday with all three major U.S. stock indexes reacting positively to the Fed's decision to continue unchanged its accommodative monetary policy (ie, zero Fed Funds rate and no change to its Treasury and mortgage-backed securities buyback program), markets reversed course on Thursday as 10-year U.S. Treasury rates rose above 1.7%, a level not seen since before the pandemic.    The Nasdaq Composite Index fared the worst, falling 3% on Thursday while the S&P 500 Index decreased 1.5% and the Dow Jones Industrial Average lost less than ½ percent.   The U.S. dollar also experienced some volatility weakening ½ percent after the FOMC announcement and then strengthening ½ percent after the rise in longer-term Treasury rates on Thursday.  At week's end the S&P 500 and the Nasdaq Composite Index decreased 0.8% to 3,913.10 and 13,215.24, respectively, the Dow Jones Industrial Average fell 0.5% to 36,267.97, the 10-year U.S. Treasury rate increased 10bps to 1.73% and the U.S. dollar  (as measured by the ICE U.S. Dollar index - DXY) strengthened 0.3%.
Growing concerns surrounding the pace of European economic recovery combined with increasing inventory levels pushed WTI crude oil prices sharply lower on the week.  Down 1.5% through Wednesday, oil prices plummeted over 7% on Thursday following another increase in U.S. inventories, the IEA pronounced oil supplies are plentiful and as parts of Europe imposed new coronavirus-related lockdowns and restrictions.   Prices moved off their lows on Friday, climbing over 2% but with WTI crude prices ending the week down almost 6.5%.
Overcoming concerns of higher longer-term interest rates, gold prices pushed higher Thursday and Friday following Wednesday's FOMC decision to leave rates unchanged and to continue the current pace of Treasury and mortgage-security purchases. 10-year Treasury rates rose 10bps to 1.70% last week, a level not seen since March 2020, mainly reflecting increased inflation expectations.  Silver prices followed gold prices higher.  Platinum prices, up 2.5% through Thursday, fell over 3.5% on Friday on no significant news, to end the week down about 1%.
Most base metal prices moved higher last week benefiting mainly from stronger-than-expected Chinese economic reports. Aluminum prices, up almost 5% on the week, also benefited from supply-related concerns as a result of reduced Chinese production. Copper prices ended the week lower suffering from higher longer-term interest rates and uncertainty surrounding European economic recovery despite increased supply concerns.
Wheat prices moved lower last week suffering mainly from favorable Plain-states weather forecasts while corn prices moved higher on stronger-than-expected exports to China.  Soybean prices were only slightly higher on the week with continued strong export demand somewhat offset by uncertainty surrounding weather-related South America harvest yields.
Coming up this week    
Busy data-week dominated by Fed Chairman Powell testimony before Congress and speeches .
Jerome Powell speaks and Existing Home Sales on Monday.
New Home Sales and Jerome Powell testifies before the House on Tuesday.
Durable Goods Orders, PMI Composite Flash Index and Jerome Powell testifies before the Senate on Wednesday.
GDP Q4 third estimate and Jobless claims Thursday.
International Trade in Goods, Personal Income and Outlays and Consumer Sentiment on Friday.
EIA petroleum status report on Wednesday and Baker-Hughes rig count on Friday.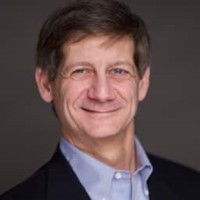 Who is Jeff Klearman in our research team? Jeff has over 20 years experience working as a trader, structurer, marketer and researcher. Most recently, Jeff was the Chief Investment Officer for Rich Investment Services, a company which created, listed and managed ETFs. Prior to Rich Investment Services, Jeff headed the New York Commodities Structuring desk at Deutsche Bank AG. From 2004 to 2007, he headed the marketing and structuring effort for rates based structured products at BNP Paribas in New York. He worked at AIG Financial Products from 1994 to 2004 trading rates-based volatility products as well as marketing and structuring. Jeff received his MBA in Finance from NYU Stern School of Business and his Bachelors of Science in Chemical Engineering from Purdue University.
More Research Related to
COMB