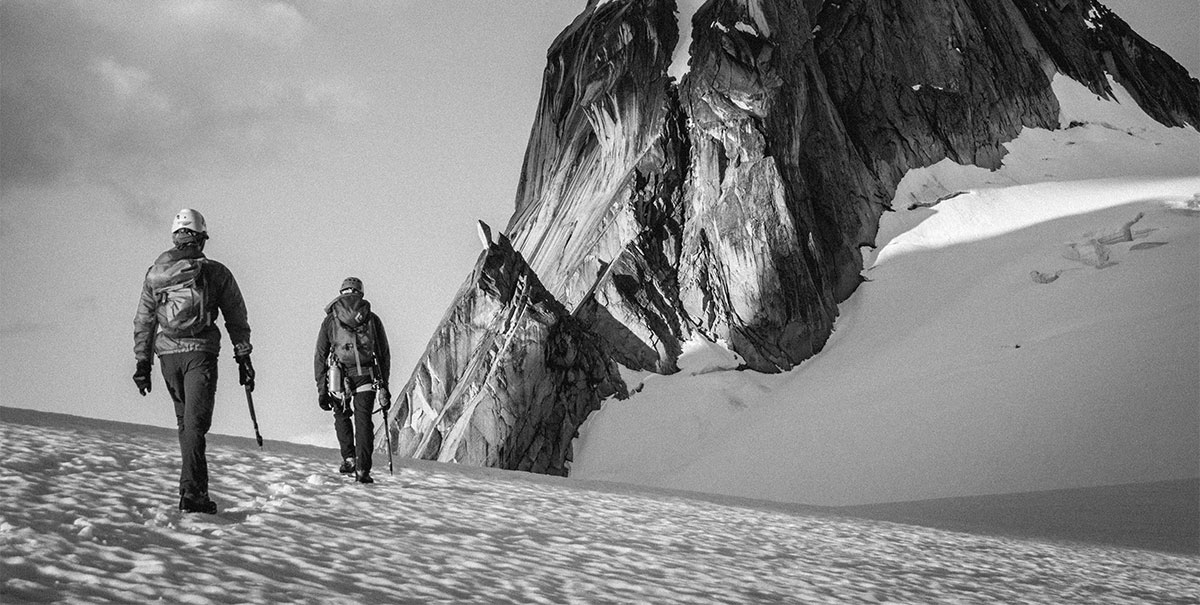 Uber, l'entreprise qui a révolutionné notre façon de voyager
Présentation de la Société
Uber (NYSE: UBER) est une entreprise technologique américaine qui développe et exploite des applications mobiles qui connecter les utilisateurs avec les chauffeurs qui fournissent des services de transport. L'objectif de leur première application était de mettre en relation chauffeurs et clients, comme un service VTC plus disponible et facilement accessible. Le fait qu'Uber soit disponible même lorsque d'autres moyens de transport ne l'étaient pas a révolutionné la façon dont de nombreuses personnes se déplaçaient et a créé un énorme buzz.
L'entreprise s'est ensuite diversifiée, avec des offres spécifiques à chaque type de véhicule, et avec le lancement d'Uber Eats, une plateforme sur laquelle il est possible de commander dans différents restaurants et de se faire livrer chez soi maison.
Uber (NYSE : UBER) a également été en proie à la controverse sur la concurrence déloyale, la façon dont elle traite ses chauffeurs et les attitudes de certains.
Malgré l'émergence relativement rapide de concurrents forts tels que Heetch, Deliveroo ou Bolt, Uber est considéré comme un pionnier sur son marché.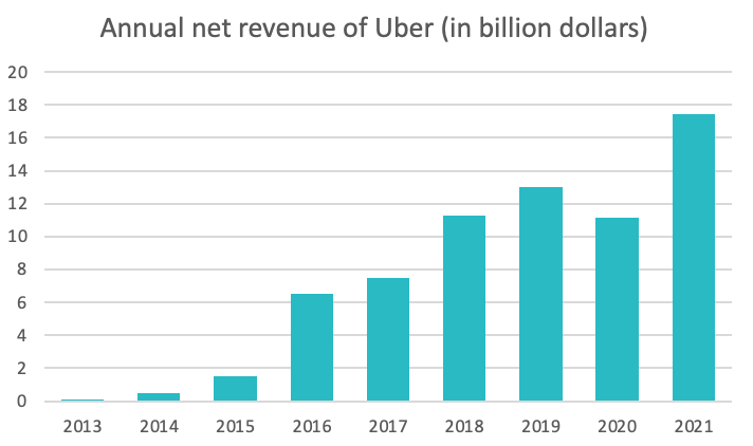 Source : statista.com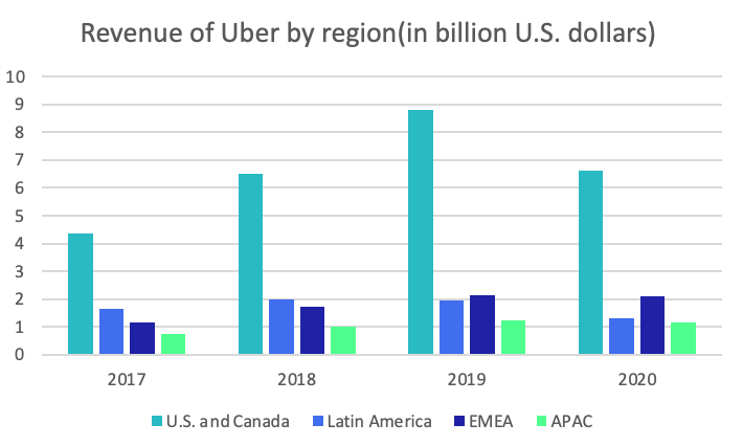 Source : statista.com
History of Uber
Uber, à l'origine UberCab, a été créé en 2009 aux États-Unis, avec l'idée de trouver une alternative moins aux taxis. Ce n'est qu'en 2010 que leur première application est lancée à San Francisco sur Android et iOS.
De 2011 à 2016, l'entreprise lève plusieurs fonds et bénéfices de l'investissement de diverses sociétés, ce qui lui permettra d'acquérir plus de 8 milliards de dollars. En 2015, Uber a lancé Uber Eats, un spin-off de son application de livraison de repas.
En mai 2019, Uber (NYSE : UBER) entre en bourse partiellement , ce qui lui permet de lever près de 8,1 milliards de dollars pour une capitalisation totale de 82 milliards de dollars. Il s'agit de l'une des 10 plus importantes introductions en bourse réalisées aux États-Unis, mais cette valorisation reste inférieure aux chiffres annoncés de plus de 90 milliards de dollars.< /p>
Aujourd'hui, Uber n'est toujours pas rentable, bien qu'il soit le leader mondial dans son domaine.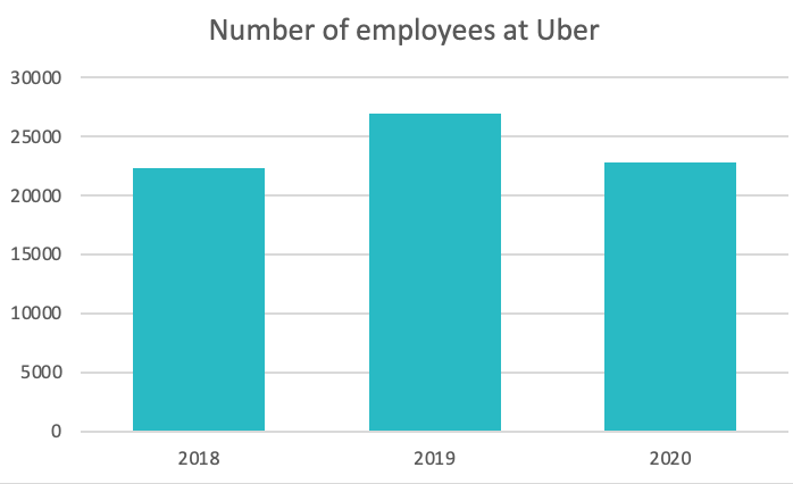 Source : macrotrends.com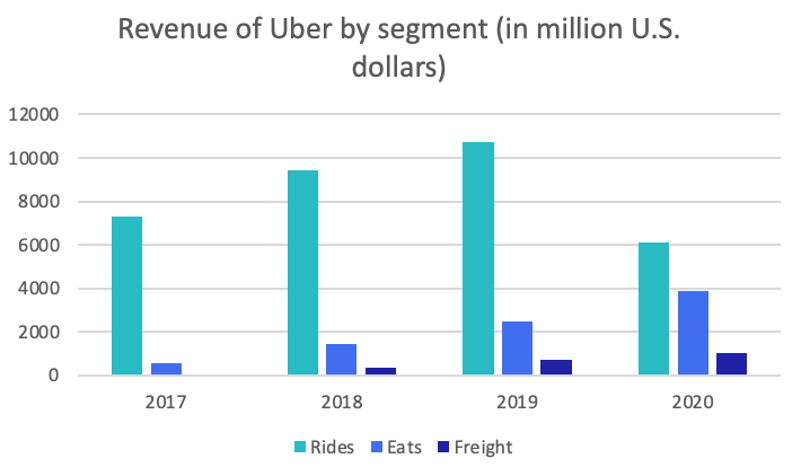 Source : statista.com
The Market
L'activité principale d'Uber (NYSE : UBER) est de connecter les chauffeurs et les clients. La société opère donc sur le marché des chauffeurs personnels. C'est un marché qui n'est vraiment né qu'après l'apparition d'Uber, vers 2010.
C'est un secteur qui a rapidement connu une croissance exponentielle. Il n'y avait pas un besoin de particuliers mais une forte demande que les différents acteurs de ce marché ont su combler. Quelques entreprises détiennent la quasi-totalité des parts de marché mondiales, et la concurrence n'existe pour l'instant qu'entre ces "béhémoths".
Avec le changement des mentalités et du mode de vie des particuliers, les analystes prévoient une croissance de ce marché, tant dans un futur proche que lointain.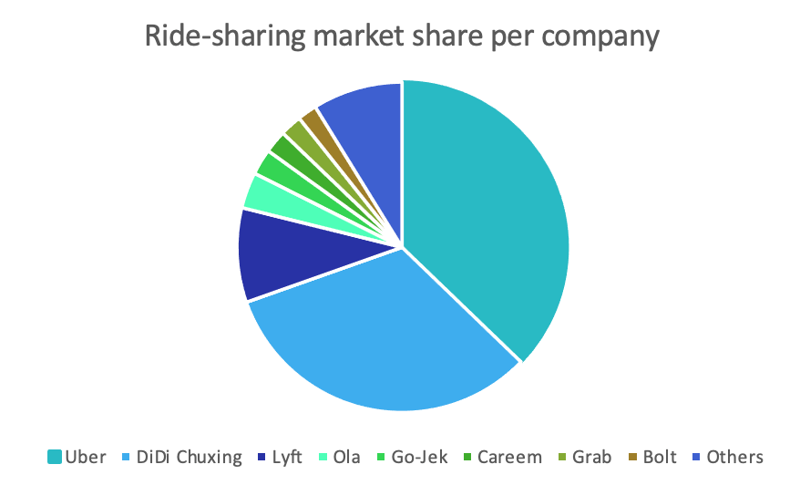 Source : statista.com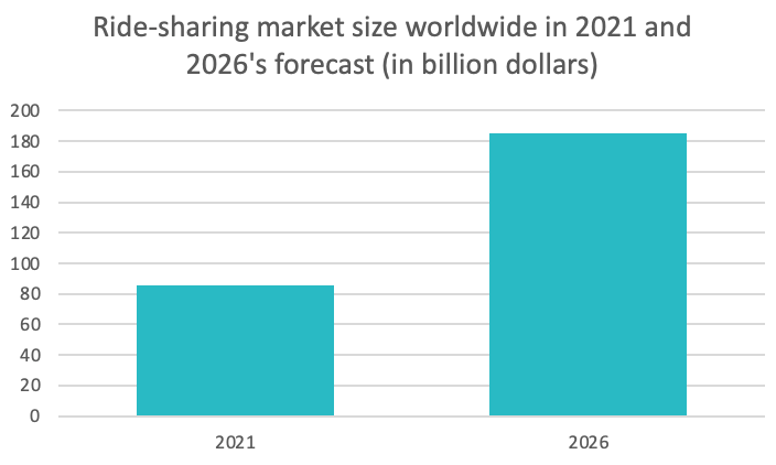 Source : statista.com
Key Figures and Financial Ratios
Market capitalization as of June 2022: $68.35 billion 1
Revenue: $17.455 billion 2(2021)
Net income: -$570M3(2021)
Dividends paid: No dividends
Earnings per share: -$0.26 4(2021)
Debt to capital ratio: 0.96 5(2022)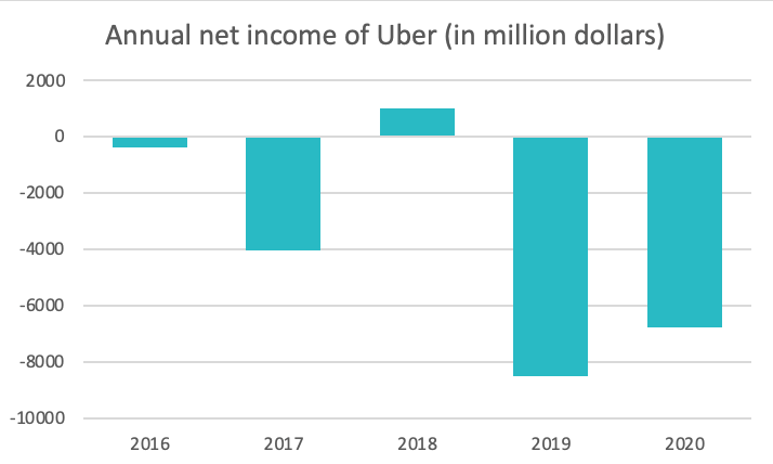 Source : statista.com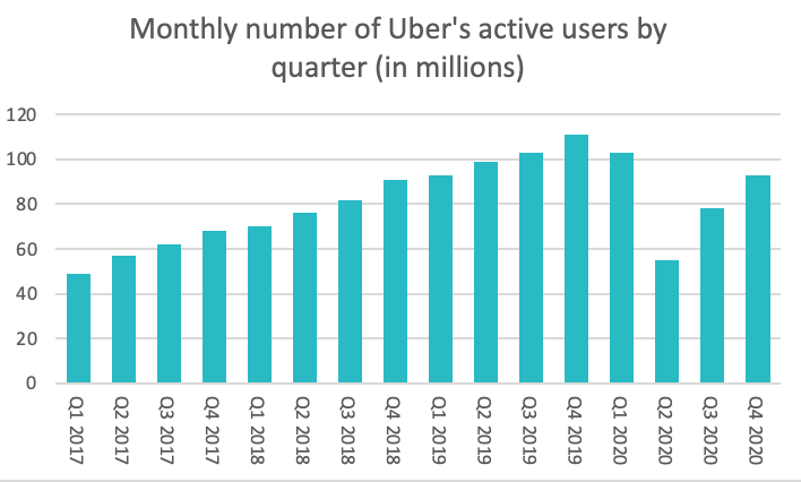 Source : macrotrends.com
Graniteshares Offering Products
UBER
Sources
Market capitalization of Uber Trends
Uber Announces Results for Fourth Quarter and Full Year 2021 Uber-Announces-Results-for-Fourth-Quarter
Uber Technologies Debt to Equity Ratio | UBER Uber-Technologies
DISCLAIMER 
Please note that GraniteShares short and leveraged Exchange Traded Products are for sophisticated investors. 
This is a disclaimer stating that all trading and investing comes with risks. Always do your research and do not invest more than you can afford to spend. 
GraniteShares accepts no responsibility for any loss or damage resulting directly or indirectly from the use of this blog or the contents. GraniteShares Limited ("GraniteShares") (FRN: 798443) is an appointed representative of Kroll Securities Ltd. (FRN: 466588) which is authorised and regulated by the Financial Conduct Authority. 
This blog does not constitute an offer to buy or sell or a solicitation of an offer to buy securities in any company. Nothing contained herein constitutes investment, legal, tax or other advice nor is to be relied upon in making an investment or other decision. No recommendation is made positive or otherwise, regarding individual securities or investments mentioned herein. Any summary list of risk factors does not purport to be a complete enumeration or explanation of the risks involved in a particular investment. Prospective clients must consult with their own legal, tax and financial advisers before deciding to invest. This email contains the opinions of the author, and such opinions are subject to change without notice. The source of data is GraniteShares unless otherwise stated. No guarantee is made to the accuracy of the information provided which has been obtained from sources believed to be reliable. This email and the information contained herein is intended only for the use of persons (or entities they represent) to whom it has been provided. Past performance is not a reliable indicator of future results.  The value of an investment may go down as well as up and can result in losses, up to and including a total loss of the amount initially invested. Investments may involve numerous risks including, among others, company risks, general market risks, credit risks, foreign exchange risks, interest rate risks, geopolitical risks, and liquidity risks.