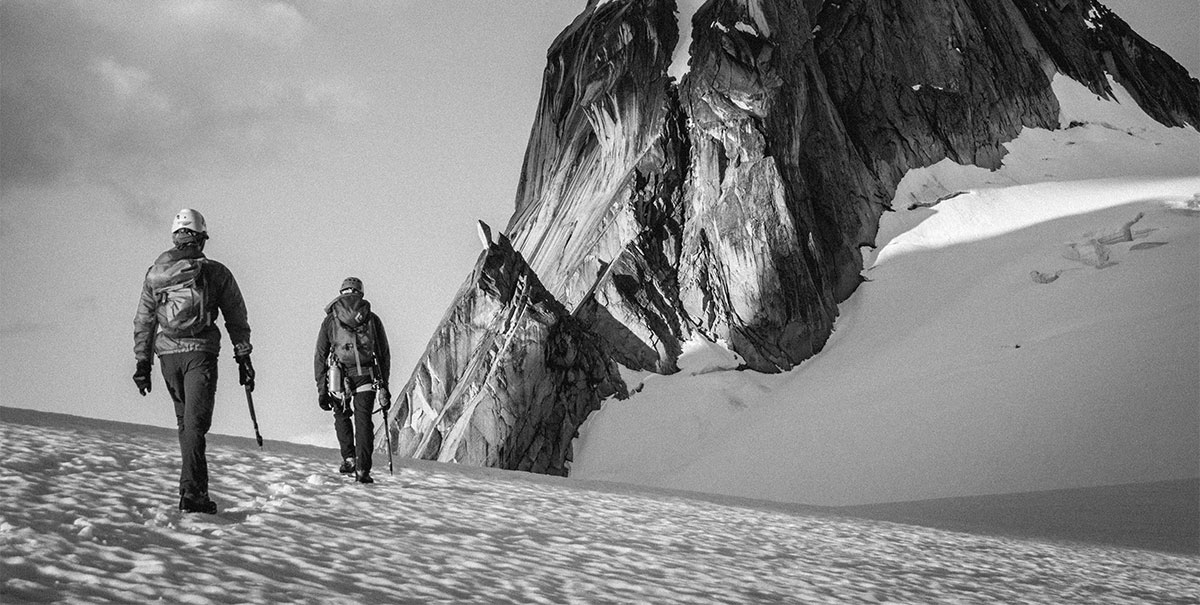 The ETPs are designed to give investors leveraged exposure to the daily price moves of a single stock or basket of stocks, both up and down, of companies listed on the London Stock Exchange, on the NYSE and other major exchanges.
The ETPs use leverage to deliver a multiple of the daily underlying share price move, i.e. 3 times. This is referred to as a the "Leverage Factor".
Taking the example of the GraniteShares 3x Long Vodafone Daily ETP, if Vodafone Group Plc rises by 1% over a day, then the ETP will rise by 3%, excluding fees and other adjustments. However, if Vodafone Group Plc falls by 1% over a day, then the ETP will fall by 3%, excluding fees and other adjustments. 
This is illustrated in the table with below, which also shows the price performance of GraniteShares 3x Short Vodafone Daily ETP excluding fees and other adjustments
The typical user profile is a sophisticated investor, who understands leverage and how daily rebalancing leads to compound returns.
The products' objective is to replicate the daily performance of an underlying stock multiplied by a leverage factor.  To achieve that objective the products' "notional market exposure" is rebalanced at the end of each day to match the product value multiplied by the leverage factor.
For instance, if a 3x long daily ETP is worth £100 at the end of a day, its notional market exposure will be adjusted (or rebalanced) to £300.
The process is carried out each day as illustrated in the table below, excluding fees and other adjustments.
This daily rebalancing leads to compound returns.
For any holding period longer than one day compounded returns will diverge from the daily leverage factor.  Taking the example of a 3x long exposure, we look how this might play out under different market conditions:
Trending markets: simulated performance, excluding fees and other adjustments
---
Under volatile conditions, the performance deviation will be exacerbated by an increase in the volatility of the underlying stock.
Note. These charts are for illustration purposes to show the potential impact of daily rebalancing on returns for holding periods of longer than a single trading day.  Further details about compounding and its effects are available in the Prospectus relating to ETPs.
Dividends paid by the underlying stocks are directly reinvested in the strategy subject to any applicable withholding tax.
As a result, the value of collateralised ETPs will not be affected when the underlying stock goes ex-dividend (subject to any adjustment for tax).
The stop loss mechanism is designed to restrict the loss in value of an ETP during periods of adverse and extreme market movements. For example, if a 3x Long Daily ETP or 3x Short Daily ETP fell by 50% intraday as a result of a move in the underlying index, the stop loss would be triggered and the index level would be reset at a new base level.
The stop loss would thus serve to preserve investor capital and reduce the chances of the value of the ETP falling to zero intraday. To put this in context, for an 3x long daily ETP without a built-in stop loss, an intraday move of greater than 33.3% in the underlying would result in the ETP becoming worthless.
Investors can trade collateralised ETPs through online investment platforms and apps, advisory stockbrokers and wealth managers, in short, any investment service offering access to instruments listed on the stock exchange.
The Collateralised ETPs are SIPP and ISA eligible (UK only).
No, there is no need to fill out a W8-BEN in the same way that it is not necessary to fill out one to trade a European-listed ETF or ETP on a US index.
Product costs are detailed on the relevant product fact sheets and KIDs available on each product page.
On a daily basis, the all-in holding cost is generally less than 0.01%.
In addition, trading commissions will generally be charged for purchases and sales of the ETPs.
Yes, capital is at risk, but in contrast to some other types of leveraged instrument, investors cannot lose more than their initial investment.
Benefits include:
Ability to leverage long and short exposures on popular quoted shares
Listed on exchange with competitive, independent pricing
Backed with collateral held with BNY Mellon
Transparent, track indices calculated by Solactive
Cost-effective
No margin calls and losses cannot exceed amount invested
Intraday stop loss mechanism
There are a number of possible ways that an investor could use the ETPs ranging from short-term tactical applications through to strategic, longer-term implementation.
Volatility:  active traders can capture and magnify intra-day moves.
Swing-trading:  typically a short-term strategy, two to five days, where investors take positions in relation to an identified technical range.
Hedging:  for investors who wish to hedge risk on a stock position or a basket of stocks, which they hold directly or through a third-party fund or index-tracking ETF.
Event driven:  in a takeover situation, for example, an investor may go long the company being acquired and go short the acquiror.
Relative value:  situations where an investor simultaneously runs a long and short position, which could be long a stock versus another stock or an index, or vice versa.
Portfolio tilts:  an investor may look to overweight or underweight individual stock exposure to take advantage of the fact that index returns can be driven by a small number of stocks.
Momentum:  magnify returns when stocks are driven by momentum.
Long-term trends:  take positions in stocks or basket of stocks that are at the forefront of technological or societal change with the scope to appreciate significantly over multi-year periods.
Some of the key differences are highlighted in the table below:
The following entities undertake the following roles in relation to the ETPs:
The ETPs are collateralised debt securities.
The debt security structure is used in Europe to provide exposure to mainstream asset classes, typically when they cannot be put into a UCITS fund, e.g. physically backed gold, non-diversified indices.
In the case of collateralised ETPs, the purpose of the collateral is to provide protection for the investor in the event of a default by the Swap Provider, Natixis.
The ETP structure is open-ended and, depending on the jurisdiction, the debt securities may be eligible for inclusion in UCITS funds.
GraniteShares Financial Plc is a special purpose vehicle, which is domiciled in Ireland.  The Issuer is a standalone entity, ring-fenced from other GraniteShares entities, whose sole purpose is to issue Collateralised ETPs as outlined in the base prospectus, together with any supplements and related documentation.
The ETPs are collateralised to mitigate credit risk to the investor. The ETPs are backed by collateral held by the Swap Collateral Custodian, The Bank of New York SA/NV.
The custodian is responsible for ensuring that the collateral posted at least matches the value of the outstanding ETPs. Collateral eligibility has been designed to take account of various factors including credit quality and liquidity. The schedule of eligible collateral is shown on the Collateral Factsheet and collateral currently posted is shown on each product page.
In the event of a Swap Counterparty default and non-payment of any corresponding redemption amount under the GraniteShares ETPs, BNY Mellon Corporate Trustee Services Ltd, the ETP Security Trustee, would be in a position to enforce the security and to sell the collateral in order to redeem the outstanding GraniteShares ETPs.
There should be no impact on the ETPs as the Issuer, GraniteShares Financial Plc, is a standalone entity, ring-fenced from other GraniteShares entities. 
The indices are created, calculated and provided by Solactive AG.
This website and its content has been provided by GraniteShares.
General Notice
Graniteshares Limited is an appointed representative of Messels Limited which is authorised and regulated by the Financial Conduct Authority.
This document does not constitute an offer to buy or sell or a solicitation of an offer to buy securities in any company. This document is not intended for distribution to any other country where such distribution or use would be contrary to local law or regulation. Specifically, this document is not intended for general distribution in the United States or Canada.
Investing in financial markets involves a substantial degree of risk. Nothing described herein is intended to imply that an investment is "safe", "conservative", "risk free" or "risk averse". This document does not consider the specific investment objective, financial situation or particular needs of any potential investor and is intended only for those investors who are capable of understanding the risk of loss of all or a substantial part of their monies. Potential investors in the UK are reminded that they will not benefit from the UK investors compensation scheme.
Nothing contained herein constitutes investment, legal, tax or other advice nor is to be relied upon in making an investment or other decision. No recommendation is made positive or otherwise, regarding individual securities or investments mentioned herein. Any summary list of risk factors does not purport to be a complete enumeration or explanation of the risks involved in an investment in short and leveraged products. Prospective investors must consult with their own legal, tax and financial advisers before deciding to invest.
This document contains the opinions of the author and such opinions are subject to change without notice. The source of data is GraniteShares unless otherwise stated. No guarantee is made to the accuracy of the information provided which has been obtained from sources believed to be reliable. This document and the information contained herein is intended only for the use of persons (or entities they represent) to whom it has been provided.
Risk Factors
An investment in a GraniteShares short and leveraged exchange traded product ("ETP") may not be suitable for all investors. They are intended for investors who wish to take a very short term view on the underlying asset and are not intended as buy and hold investments.
Performance and capital loss: Past performance is not a reliable indicator of future results.  The value of an investment may go down as well as up and can result in losses, up and including a total loss of the amount initially invested.
Generic risks: Investments in ETPs involve numerous risks including, among others, company risks, general market risks, credit risks, foreign exchange risks, interest rate risks, geopolitical risks and liquidity risks.
Specific product risks: The Index is constructed to track the performance of an increased (leveraged)  and/or short exposure to the underlying asset. A fall (or rise where short and leveraged exposure) in value of the underlying asset can result in a greater reduction in the level of the Index. The Index is designed to do this on a daily basis only which should not be equated with seeking a leveraged position for periods longer than a day. The ETP's performance over periods longer than one day will not be correlated or symmetrical with the returns of the underlying asset. Potential investors should refer to the section entitled "Risk Factors" and "Economic Overview of the ETP Securities" in the Prospectus relating to the GraniteShares ETPs for further details of these and other risks associated with an investment in short and leveraged ETPs and consult their financial advisers as needed.
Counterparty risk: An investment in a GraniteShares short and leveraged ETP involves counterparty risk.  GraniteShares Financial plc has entered into a Swap Agreement with a counterparty, Natixis, that is backed with collateral.  Failure of the counterparty to make payments may result in an investment in an ETP suffering a loss.
Index Disclaimer
The Index is created, calculated and published by Solactive AG. No financial instrument is sponsored, promoted, sold or supported in any other manner by Solactive AG nor does Solactive AG offer any express or implicit guarantee or assurance either with regard to the results of using the Index and/or Index trade mark or the Index level at any time or in any other respect.