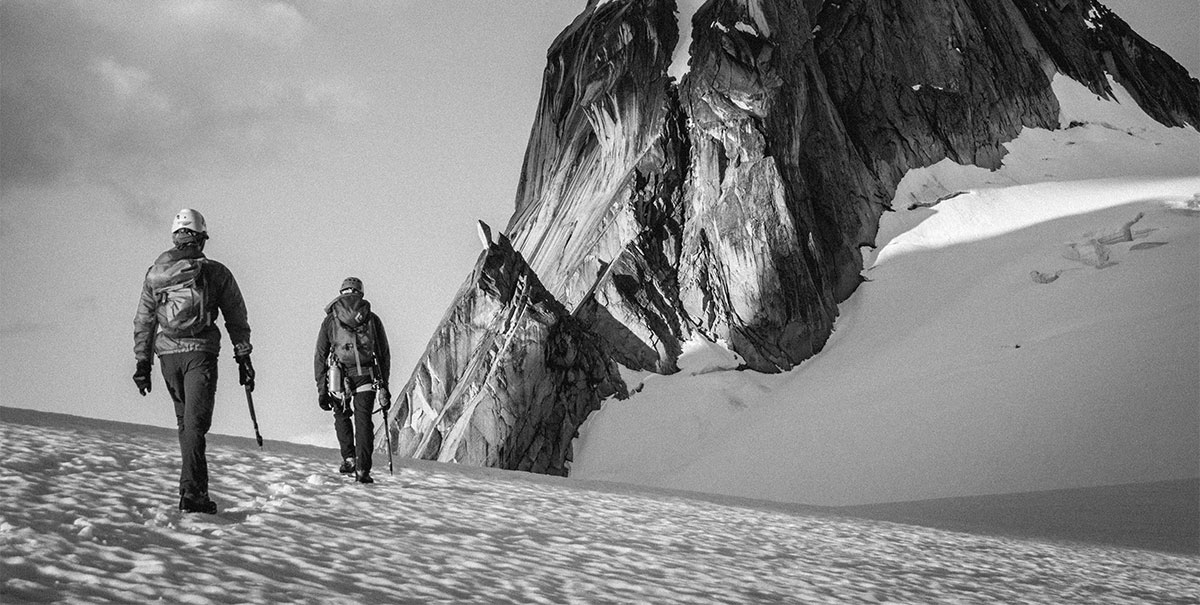 Questo sito Web utilizza i cookie, registrati sul tuo computer o dispositivo mobile, per migliorare la tua esperienza su questo sito. Continuando a utilizzare questo sito Web, acconsenti al nostro utilizzo dei cookie. Per maggiori informazioni su come utilizziamo i cookie e su come modificare le impostazioni e disabilitare i cookie di Google Analytics, leggi la nostra Cookie Policy. Un collegamento alla policy è disponibile anche in fondo a ogni pagina del sito web
Questa policy è in vigore dal 1 luglio 2020
Come molti altri siti Web, il nostro sito Web utilizza i cookie. I "cookie" sono informazioni inviate da un'organizzazione al tuo computer e archiviate sul tuo disco rigido per consentire a quel sito Web di riconoscerti quando lo visiti. Raccolgono dati statistici sulle tue azioni e modelli di navigazione e in genere non contengono informazioni che ti identificano come individuo, ma qualsiasi informazione personale che memorizziamo su di te potrebbe essere collegata alle informazioni memorizzate e ottenute dai cookie. I cookie aiutano con la navigazione della pagina e la funzionalità del sito web. Questo ci aiuta a migliorare il nostro sito Web e a fornire un servizio migliore.
Cookie di prima parte e di terze parti
I cookie possono essere impostati dal sito che stai visitando o da un altro sito prima o durante la tua visita. Questi sono noti come cookie di prima e terza parte.
Cookie di prima parte sono impostati da GraniteShares e si applicano al sito Web graniteshares.com
Cookie di terze parti appartengono a domini del sito web diversi da graniteshares.com. Alcune pagine web possono presentare contenuti di domini di terze parti (come banner pubblicitari). Anche altri siti possono impostare cookie sul tuo dispositivo durante una visita al nostro sito. Questi siti saranno un partner approvato, come Google Analytics.
I cookie utilizzati da GraniteShares:
Ci consentono di fornirti l'accesso alla parte appropriata del nostro sito Web, ad esempio indirizzandoti all'area giusta a seconda del paese che hai selezionato
Ci consentono di monitorare le tue attività sul nostro sito Web e sulle pagine che visiti
Ci consentono di monitorare come arrivi al nostro sito Web e se ci hai visitato effettuando una ricerca, facendo clic su un annuncio o utilizzando un collegamento in un'e-mail che abbiamo inviato
Ci consentono di ottenere informazioni tecniche su come utilizzi il nostro sito Web, inclusi i dispositivi utilizzati e la loro posizione geografica
Tipi di cookie utilizzati
I cookie di sessionesono memorizzati sul tuo dispositivo solo per la durata della tua visita al nostro sito web o alla nostra app mobile. Non appena chiudi il browser o spegni il dispositivo, i cookie di sessione vengono distrutti.
I cookie persistenti rimangono sul tuo dispositivo fino alla loro data di scadenza (se applicabile) o fino a quando non li elimini. Una volta che il cookie è scaduto o è stato eliminato, verrà rimosso dal tuo dispositivo. Mentre un cookie persistente è sul tuo dispositivo, sarà possibile accedervi ogni volta che visiti il nostro sito web.
Classificazione dei cookie
I cookie strettamente necessari sono utili per l'utilizzo del sito Web perché ci consentono di mantenere la tua sessione sul sito Web dopo aver effettuato l'accesso al sito. Non siamo in grado di fornire il nostro servizio senza questi cookie.
I cookie di marketing servono per monitorare come sei arrivato sul sito Web GraniteShares, consentendoci di monitorare le tendenze dei visitatori e i siti visitati prima di arrivare al nostro sito Web.
I cookie di prestazione, compresi quelli forniti da Google Analytics, tracciano il numero di visitatori del nostro sito Web, quanto tempo trascorrono sul sito, le pagine che visitano e i movimenti compiuti all'interno del nostro sito Web. Questi cookie tengono traccia anche delle prestazioni delle pagine, dell'interazione degli utenti del sito con queste e delle opzioni compiute su di esse e ci consentono di testare design e contenuti diversi sulle nostre pagine Web. Tracciano anche l'efficacia delle e-mail che inviamo e il modo in cui viene utilizzato il sito Web quando un utente ha fatto clic su una campagna e-mail.
I cookie funzionali vengono utilizzati per migliorare la funzionalità del nostro sito Web e creare un'esperienza più personale memorizzando temporaneamente tutte le informazioni che potresti inserire come le preferenze di lingua e, in alcuni casi, ricordare le informazioni su di te quando visiti il nostro sito.
Cookie del sito web
Nome

Obiettivo

Terza parte/Prima parte

Durata

Classificazione

­_hstc

Utilizzato per monitorare i visitatori

Prima parte

13 mesi

 

hubspotutk

Utilizzato per tenere traccia dell'identità di un visitatore e fornire contenuti personalizzati. Questo cookie viene passato a HubSpot all'invio del modulo e utilizzato durante la deduplicazione dei contatti.

Prima parte

13 mesi

 

__hssc

Utilizzato per tenere traccia delle sessioni, determina se HubSpot deve incrementare il numero di sessione e i timestamp nel cookie __hstc. Contiene il dominio, viewCount (incrementa ogni pageView in una sessione) e il timestamp di inizio della sessione.

Prima parte

30 minuti

 

__hssrc

Ogni volta che HubSpot modifica il cookie di sessione, questo cookie viene anche impostato per determinare se il visitatore ha riavviato il browser. Se questo cookie non esiste, viene considerato una nuova sessione. Contiene il valore "1" quando presente.

Prima parte

Sessione

??

­ __ga

Utilizzato da Google Analytics per distinguere gli utenti

Terza parte

24 mesi

Prestazioni/analisi

 

__gat

Usato per accelerare la velocità della richiesta. Se Google Analytics viene distribuito tramite Google Tag Manager, questo cookie verrà denominato _dc_gtm_<proprietà-id>

Terza parte

1 minuto

Prestazioni/analisi

__utma

Utilizzato per distinguere gli utenti e le sessioni. Il cookie viene creato quando viene eseguita la libreria javascript ed esistono utma cookies__non esitenti. Viene aggiornato ogni volta che dei dati vengono inviati a Google Analytics.

Terza parte

2 anni dall'impostazione/aggiornamento

Prestazioni/analisi

__utmt

Si usa per accelerare la velocità della richiesta.

Terza parte

10 minuti

Prestazioni/analisi

__utmb

Usato per determinare nuove sessioni/visite. Il cookie viene creato quando viene eseguita la libreria javascript ed esistono utma cookies__non esitenti. Viene aggiornato ogni volta che dei dati vengono inviati a Google Analytics.

Terza parte

30 minuti

Prestazioni/analisi

__utmc

Non usato in ga.js. Impostato per permettere l'interoperbilità con urchin.js. Storicamente, questo cookie operava insieme al cookie__utmb per determinare se l'utente si trovava in una nuova sessione/visita.

Terza parte

Fine della sessione del browser

Prestazioni/analisi

__utmz

Registra la sorgente di traffico o la campagna che spiega come l'utente ha raggiunto il sito. Il cookie viene creato dalla libreria javascript, viene aggiornato ogni volta che dei dati vengono inviati a Google Analytics.

Terza parte

6 mesi dall'impostazione/aggiornamento

Prestazioni/analisi

__utmv

Utilizzato per memorizzare dati variabili personalizzati a livello di visitatore. Viene aggiornato ogni volta che dei dati vengono inviati a Google Analytics.

Terza parte

2 anni dall'impostazione/aggiornamento

Prestazioni/analisi
Altri cookies -di terza parte
Le nostre pagine web possono contenere contenuti di siti di terze parti come Anchor, BrightTALK, Vimeo, YouTube, che possono impostare i propri cookie. Inoltre, se condividi un link a una pagina del sito web, il servizio su cui lo condividi potrebbe impostare un cookie sul tuo browser. GraniteShares non ha alcun controllo sui cookie di terze parti.
Web beacon
Alcune e-mail che ti inviamo e alcune pagine del nostro sito Web possono contenere immagini elettroniche note come web beacon. Questi ci consentono di monitorare e valutare l'efficacia di una particolare campagna e ci dicono se hai aperto o meno una particolare email. Se non desideri ricevere web beacon, dovrai disabilitare le immagini HTML o rifiutare le email HTML (seleziona Solo testo) tramite il tuo software di posta elettronica.
Come puoi gestire i cookie
Puoi impostare il tuo browser in modo che ti avvisi quando ricevi un cookie, così puoi decidere se accettarlo o meno. Puoi trovare informazioni su come impostare il tuo browser nei seguenti siti web: 
Per non essere tracciato da Google Analytics su tutti i siti web http://tools.google.com/dlpage/gaoptout.
Per conoscere la cookie policy delle piattaforme social e come gestirle:
Maggiori informazioni sui cookie sono disponibili su http://www.allaboutcookies.org. 
Per disattivare la ricezione di annunci pubblicitari mirati, visitare http://www.networkadvertising.org/choices/ or the DAA opt-out pagehttp://www.aboutads.info/ or the EDAA opt-out page http://youronlinechoices.eu/.
Si prega di notare che se si sceglie di non accettare i cookie da noi, potrebbero verificarsi difficoltà nell'utilizzo del sito Web GraniteShares.
Aggiornamenti a questa cookie policy
Aggiorneremo questa politica di volta in volta. Dovresti tornare regolarmente a questa pagina in modo da poter rivedere eventuali modifiche che apportiamo e vedere i dettagli di eventuali nuovi cookie che aggiungiamo. La data di entrata in vigore di questa cookie policy sarà sempre indicata nella parte superiore della pagina.