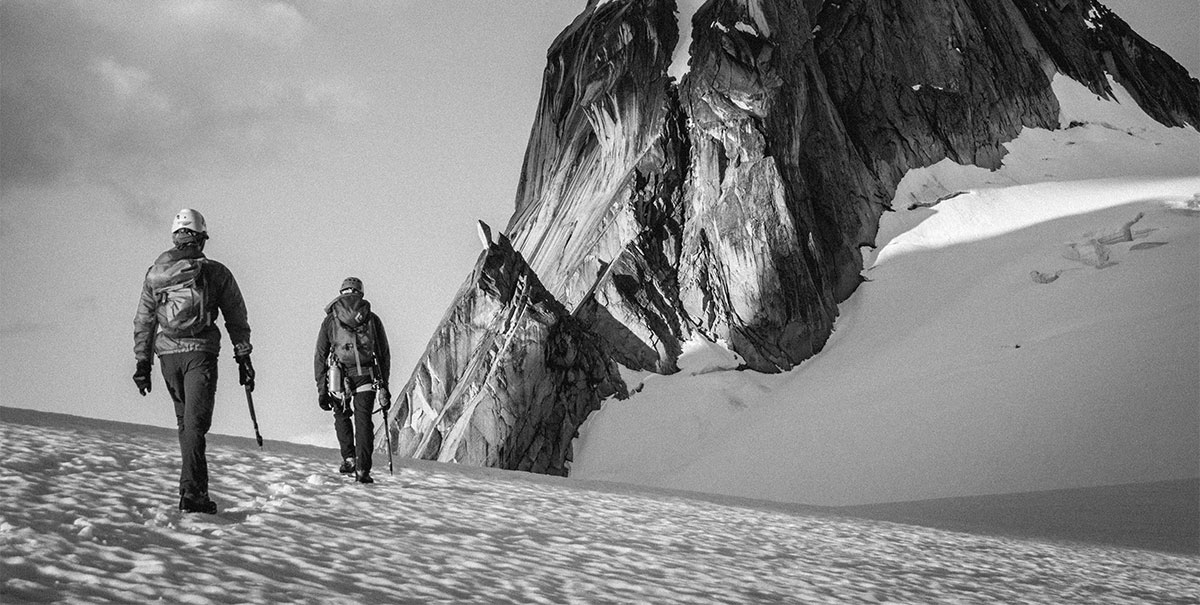 Everything you need to know about Glencore
Glencore, Giant in Raw Materials
Glencore Plc (LSE: GLEN) is a leading Anglo-Swiss commodity trading, brokerage, and extraction company based in Switzerland. The company is one of the world's largest globally diversified natural resources companies (Source: Glencore). It also provides financial and logistical engineering and other supply chain services for a wide range of commodity producers and consumers.
The company is a major producer as well as marketer of coal with mines in Australia, Africa, and South America. Glencore's oil business is one of the leading marketers of crude oil, refined products, and natural gas. The company is the world's largest producer and exporter of seaborne traded thermal coal and cooking coal. Glencore produces and trades nickel, oil products, zinc, copper, lead, aluminium, iron ore, coal, ferroalloys, and cobalt. Further, the company owns and operates coal mines in Colombia, Australia, and South Africa. Glencore also operates oil and gas production assets in Chad, Cameroon, and Equatorial Guinea. They primarily serve automotive, oil, steel, power generation, and food processing industries. The company has operations in the Americas, Europe, Africa, Asia, and Oceania.
Furthermore, the company has several production facilities all around the world and supplies, crude oil, oil products, coal, natural gas, agricultural products, metals, and minerals to international customers and institutional investors in the automotive, steel production power generation, and food processing industries.
Glencore is one of the world's leading diversified mining conglomerates that was formed through the combination of Glencore and Xstrata in April 2013. The company was ranked the world's largest commodity trading company in July 2022 (Source: Bloomberg). In May 2011, the company got listed on London Stock Exchange and was a constituent of the FTSE 100 Index.
On August 4, 2022, Glencore's stock rose after the mining giant announced that it will deliver an extra $4.55 billion to its shareholders as the first half of the earnings hit a record high due to the surge in energy prices. (Source: CNBC)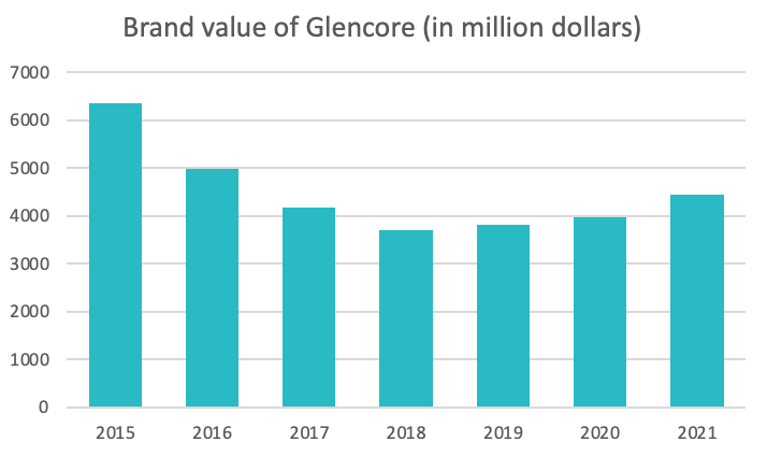 Source : statista.com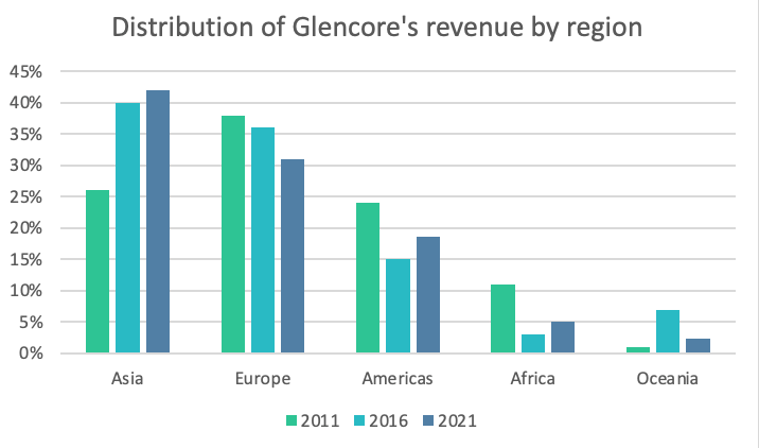 Source : statista.com
History of Glencore
Glencore PLC (LSE: GLEN) was founded in 1974 by Mr. Marc Rich. In 1981, the company made its first acquisition: a grain trading company. In 1990, Glencore bought shares in Xstrata, a Swiss mining company. This stake would serve the company well, and in 2013 it merged with Xstrata to become a commodities giant. (Source: Business Standard)
Presently, Glencore's owner is Qatar Holding with a 9.17%, followed by Ivan Glasenberg holding a 9.10% stake in the company. (Source: Glencore Leadership)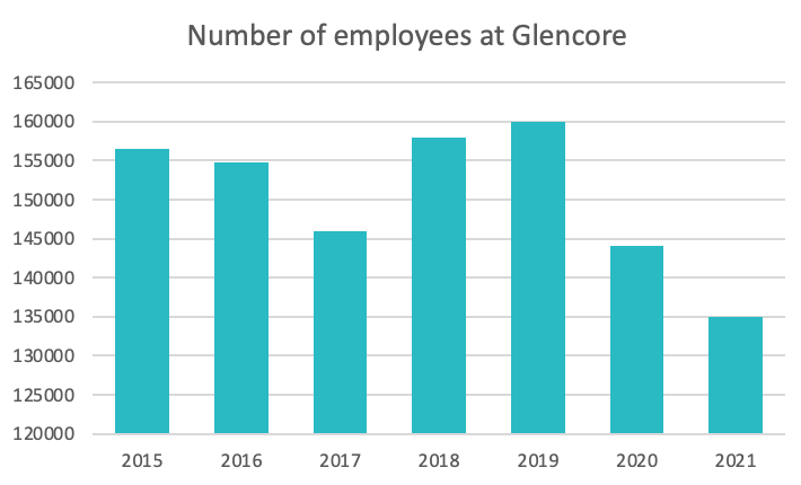 Source : statista.com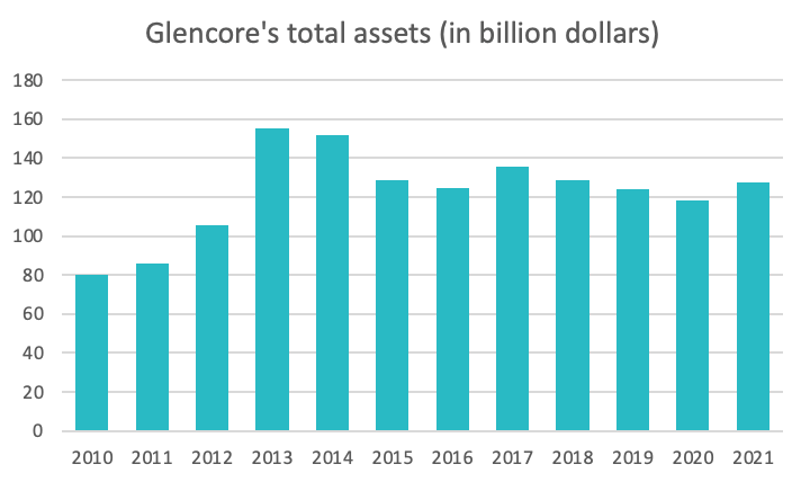 Source : statista.com
The Market
Glencore PLC's (LSE: GLEN) business is focused on commodities. This market has been established for centuries and had its golden age in the 20th century with the acceleration of industrial production and its expansion to five continents.
It is a market where the supply is finite, but the demand is strong and growing. This is particularly good news for the good of the companies operating in this market, with an almost continuous increase in prices, but not so good news for the states that are worried about the environmental damage caused by this market.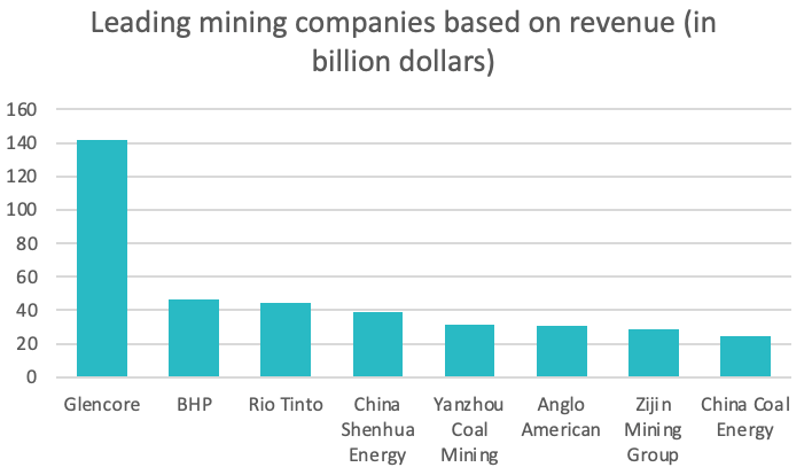 Source : statista.com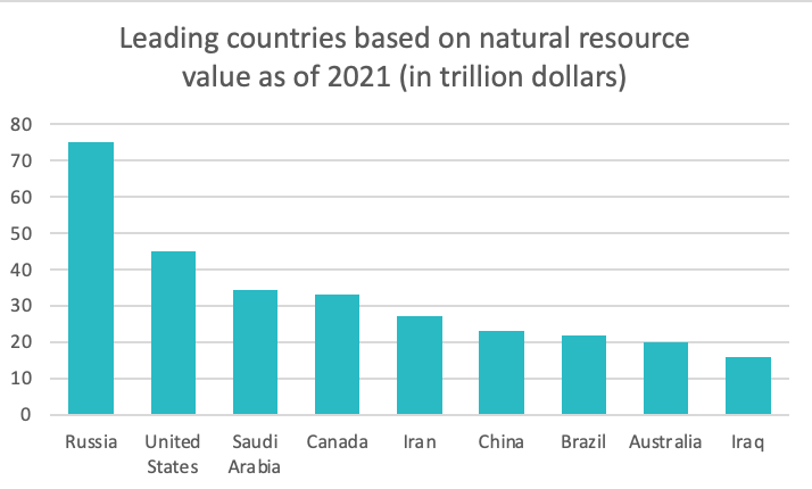 Source : statista.com
Key Figures and Financial Ratios
Market capitalization: $47.045 billion1[2022]
Revenue: $203.761 billion2[2021]
Net income: $4.974 billion 3[2021]
Dividends paid: Twice a year 
Earnings per share: $29.30 4[2021]
Price to earnings ratio: ≃4.89x 5[2022]
Debt to equity ratio: 0.67 6[2022]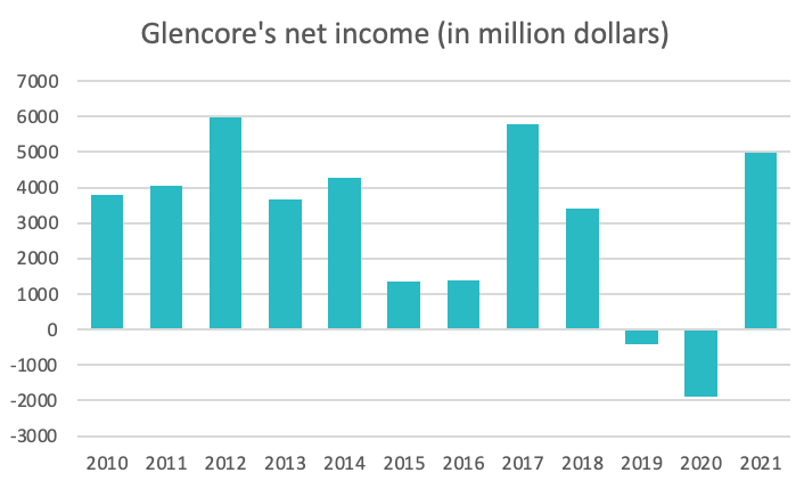 Source : statista.com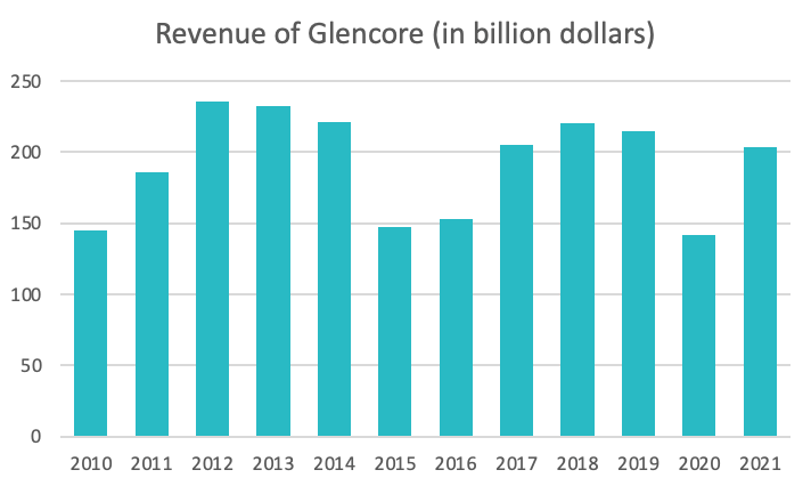 Source : statista.com
Graniteshares Offering Products
GLENCORE
Sources
Glencore Market Cap: Yahoo Finance
Revenue: Glencore Annual Report
Net income: Glencore Annual Report
Earnings per share: Glencore Annual Report
Price to earnings ratio: Gurufocus
Debt to equity ratio: Sharesmagazine
DISCLAIMER
Please note that GraniteShares short and leveraged Exchange Traded Products are for sophisticated investors. 
This is a disclaimer stating that all trading and investing comes with risks. Always do your research and do not invest more than you can afford to spend. 
GraniteShares accepts no responsibility for any loss or damage resulting directly or indirectly from the use of this blog or the contents. Graniteshares Limited is an appointed representative of Messels Limited which is authorised and regulated by the Financial Conduct Authority.
This blog does not constitute an offer to buy or sell or a solicitation of an offer to buy securities in any company. Nothing contained herein constitutes investment, legal, tax or other advice nor is to be relied upon in making an investment or other decision. No recommendation is made positive or otherwise, regarding individual securities or investments mentioned herein. Any summary list of risk factors does not purport to be a complete enumeration or explanation of the risks involved in a particular investment. Prospective clients must consult with their own legal, tax and financial advisers before deciding to invest. This email contains the opinions of the author, and such opinions are subject to change without notice. The source of data is GraniteShares unless otherwise stated. No guarantee is made to the accuracy of the information provided which has been obtained from sources believed to be reliable. This email and the information contained herein is intended only for the use of persons (or entities they represent) to whom it has been provided. Past performance is not a reliable indicator of future results.  The value of an investment may go down as well as up and can result in losses, up to and including a total loss of the amount initially invested. Investments may involve numerous risks including, among others, company risks, general market risks, credit risks, foreign exchange risks, interest rate risks, geopolitical risks, and liquidity risks.