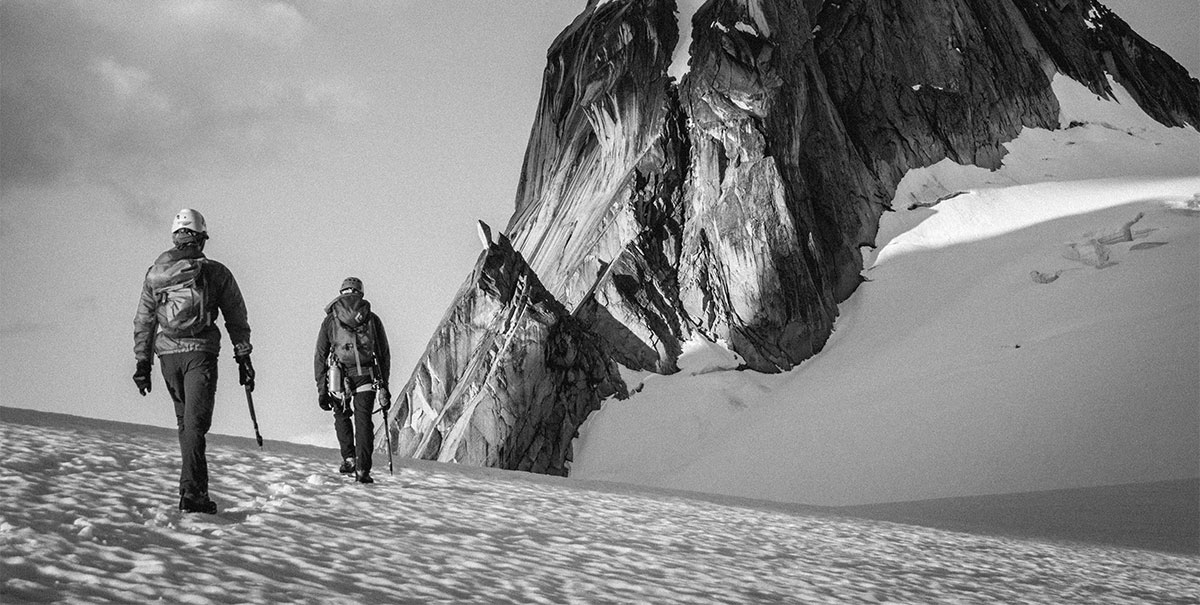 Nvidia, Designer of the Most Powerful Graphics Cards on the Market
Presentation of the Company
Nvidia Corporation (NASDAQ: NVDA) is a U.S.-based designer of graphics processors, graphics cards, and graphics chips for PCs and game consoles. The design of their chips is done in their research centers, but production is done at other semiconductor manufacturers. The brand's flagship product is its GeForce RTX graphics card.
Nvidia's strategy is to offer the high-end products as compared to its competitors.
Its main competitors are AMD, Intel, and Qualcomm.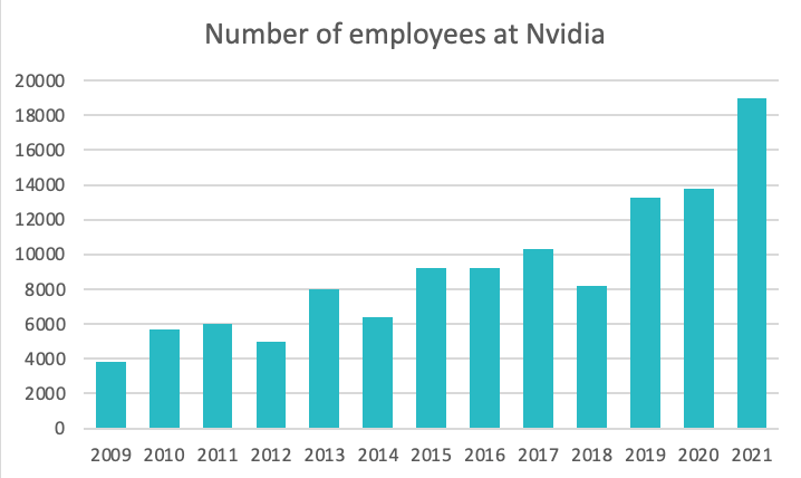 Source : statista.com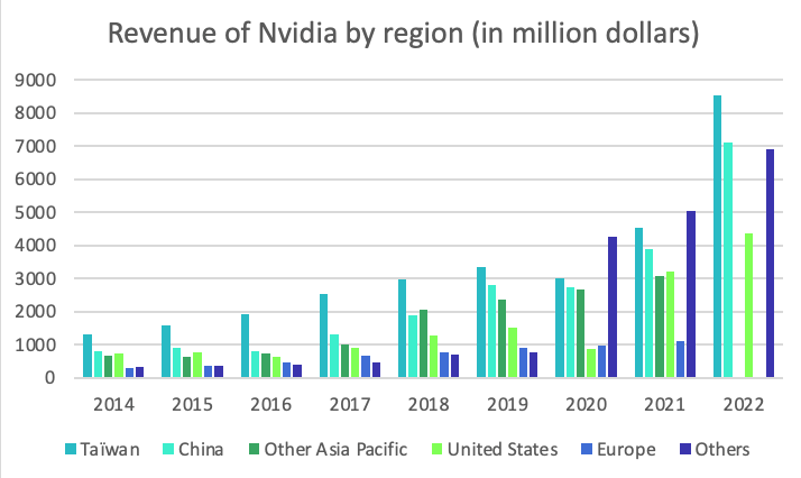 Source : statista.com
History of Nvidia
Nvidia (NASDAQ: NVDA) was founded in 1993 in the United States as a startup. In 1995, it launched its first graphics chip, with a mixed reception. It was in April 1998 with its RIVA 128 ZX chip that Nvidia was propelled to the forefront of the scene. In January 1999, the company went public.
In 2000, Nvidia had crushed all competition, and bought 3dfx. Despite this status, the years 2002-2003 were difficult for the company, following a technical and commercial failure. The year 2004 on the other hand helped Nvidia to recover, with the release of their GeForce 6 and the SLI technology.
This was followed by many years of struggle between Nvidia (NASDAQ: NVDA) and AMD in the graphics card market, a struggle that is still going on today.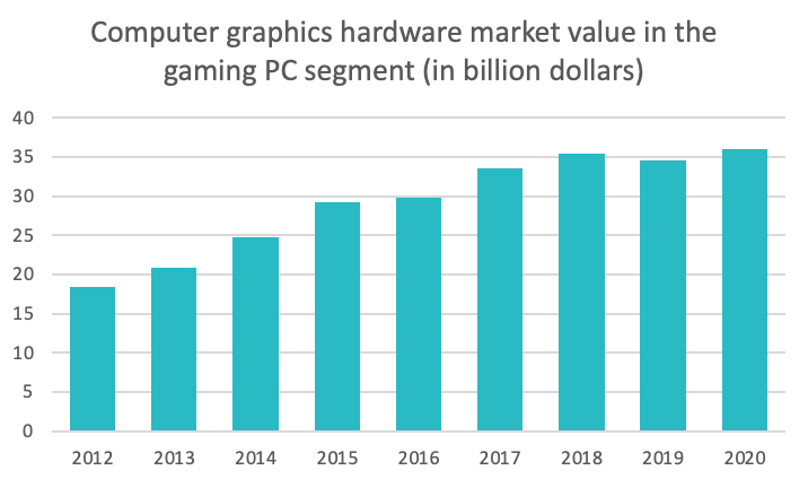 Source : macrotrends.com
Source : statista.com
The Market
Nvidia's (NASDAQ: NVDA) core business is the sale of graphics cards, processors and chips. They are essential to any computer. This market has been booming in recent years. First, with the global health crisis, the use of gaming PCs has exploded, requiring good graphics cards. Today, more and more people want to create their own PC. In addition, crypto-currency mining has experienced an inordinate growth, correlated with the soaring prices of the underlying assets. This sudden demand (as well as the health context) was even at the origin of shortages of raw materials and therefore of stock.
The digitalization of the world is still going on, more and more people use a computer on a daily basis, whether for work or leisure. The demand is not decreasing, but the competition is tough between the computer giants.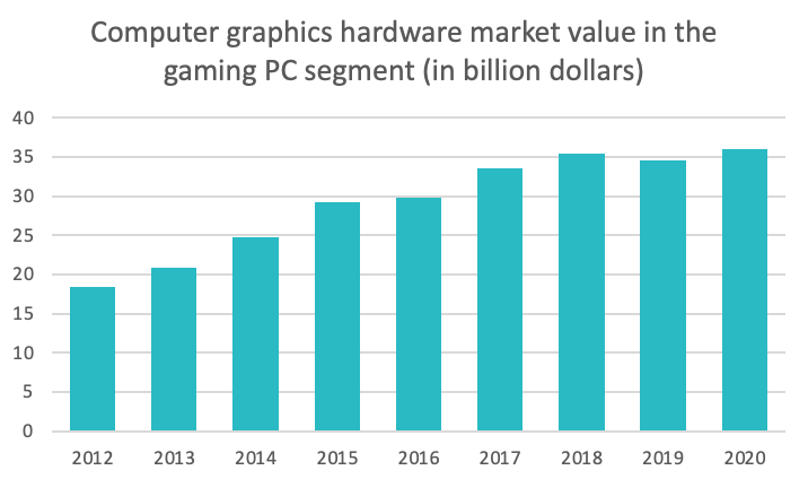 Source : statista.com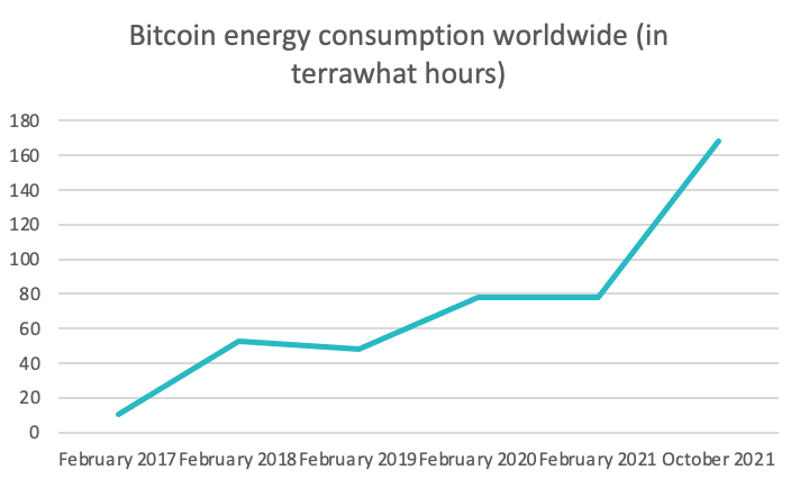 Source : statista.com
Key Figures and Financial Ratios
Market capitalization as of June 2022: $411.85 billion 1
Revenue: $26.914 billion 2(2021)
Net income: $9.752 billion 3(2021)
Dividends paid: Constant, every 3 months since 2014
Earnings per share: $3.85 4(2021)
Price to earnings ratio: ≃42.6x 5(2022)
Debt to capital ratio: 0.42 6(2022)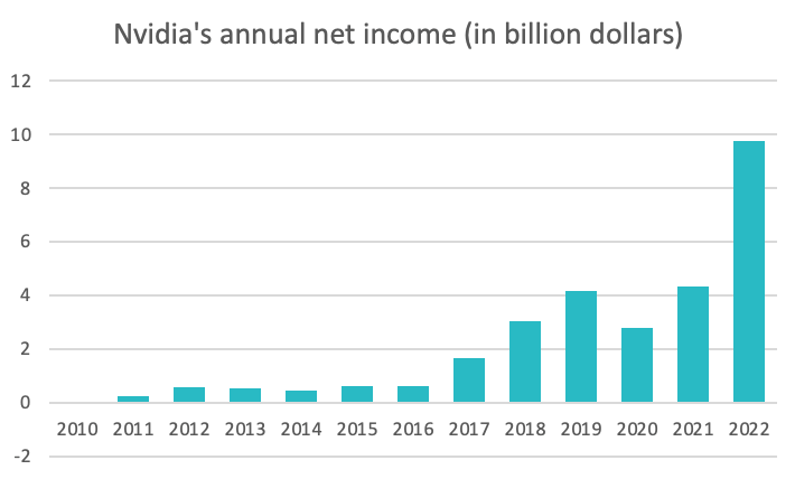 Source : macrotrends.com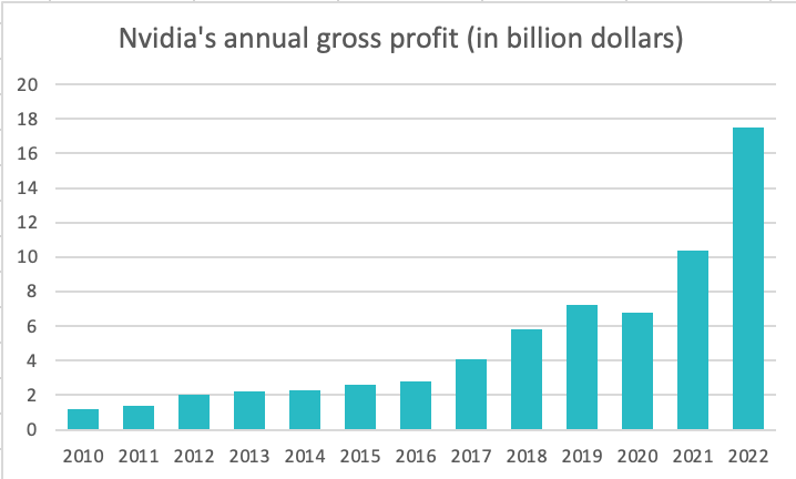 Source : macrotrends.com
Graniteshares Offering Products
NVIDIA
Sources
DISCLAIMER 
Please note that GraniteShares short and leveraged Exchange Traded Products are for sophisticated investors. 
This is a disclaimer stating that all trading and investing comes with risks. Always do your research and do not invest more than you can afford to spend. 
GraniteShares accepts no responsibility for any loss or damage resulting directly or indirectly from the use of this blog or the contents. GraniteShares Limited ("GraniteShares") (FRN: 798443) is an appointed representative of Kroll Securities Ltd. (FRN: 466588) which is authorised and regulated by the Financial Conduct Authority. 
This blog does not constitute an offer to buy or sell or a solicitation of an offer to buy securities in any company. Nothing contained herein constitutes investment, legal, tax or other advice nor is to be relied upon in making an investment or other decision. No recommendation is made positive or otherwise, regarding individual securities or investments mentioned herein. Any summary list of risk factors does not purport to be a complete enumeration or explanation of the risks involved in a particular investment. Prospective clients must consult with their own legal, tax and financial advisers before deciding to invest. This email contains the opinions of the author, and such opinions are subject to change without notice. The source of data is GraniteShares unless otherwise stated. No guarantee is made to the accuracy of the information provided which has been obtained from sources believed to be reliable. This email and the information contained herein is intended only for the use of persons (or entities they represent) to whom it has been provided. Past performance is not a reliable indicator of future results.  The value of an investment may go down as well as up and can result in losses, up to and including a total loss of the amount initially invested. Investments may involve numerous risks including, among others, company risks, general market risks, credit risks, foreign exchange risks, interest rate risks, geopolitical risks, and liquidity risks.