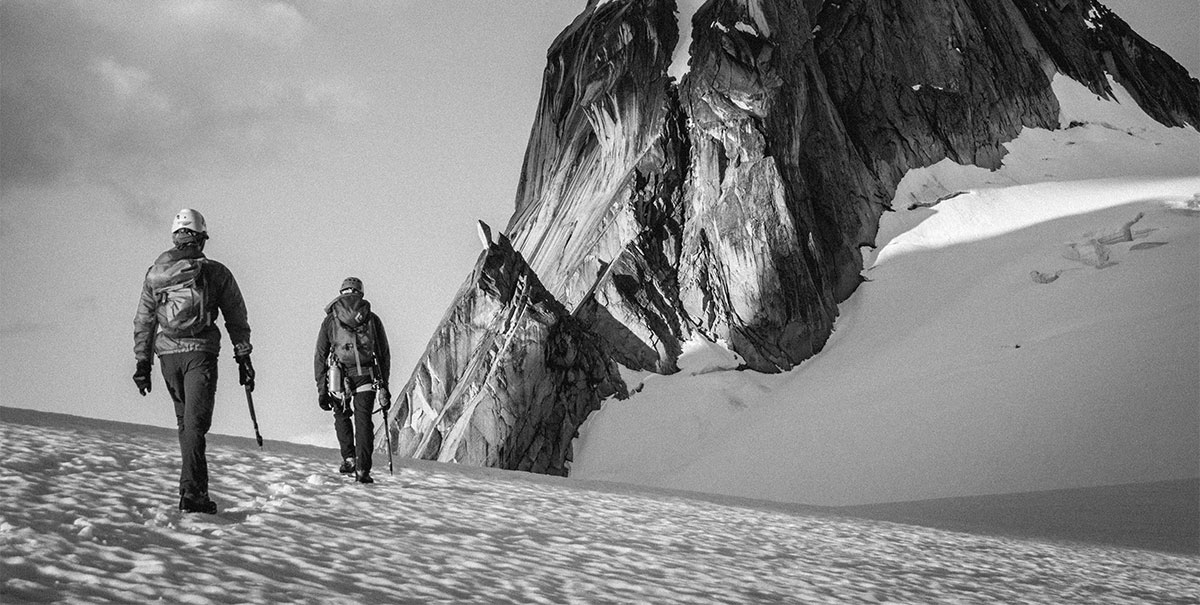 Paypal, a worldwide payment method
Presentation of the Company
PayPal (NASDAQ: PYPL) is an American company offering an online payment service system worldwide. The platform serves as an alternative to payment by check or credit card. The uses of this payment method range from professional use (online sales, auctions...) to simple sales or even gifts between individuals. The company gets paid via a commission on payments.
The company enters the Fortune 500 ranking of the largest U.S. companies by revenue at number 204 in 2019. Paypal is also a component of the S&P500 and the S&P100.
Paypal's competitors are : Paylib, Apple Pay, Stripe, Skrill, and Lydia.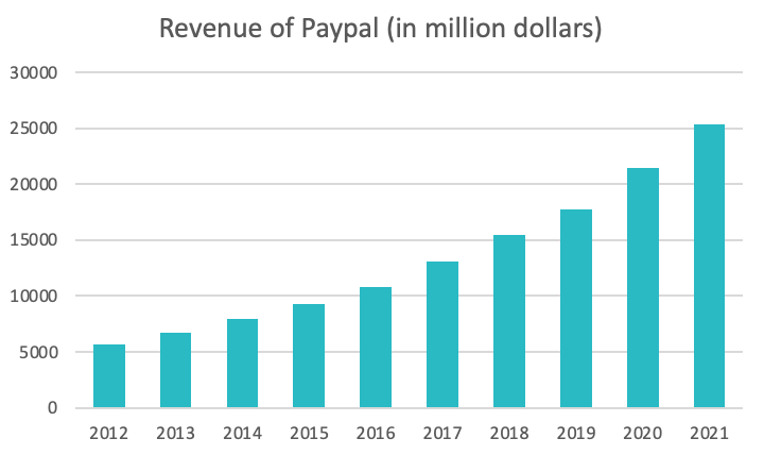 Source : macrotrends.com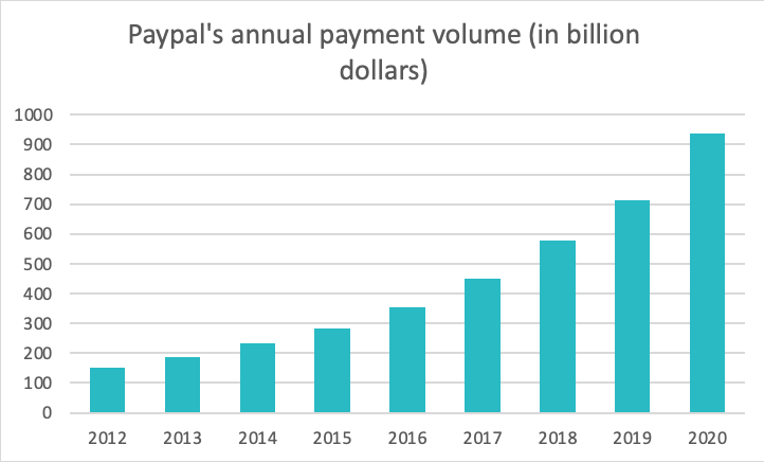 Source : statista.com
History of Paypal
PayPal (NASDAQ: PYPL) was originally established in December 1998 as Confinity, a company that developed security software for hand held devices. Having had no success with that business model, however, it switched its focus to a digital wallet. The first version of the PayPal electronic payments system was launched in 1999. In March 2000, Confinity merged with x.com, an online financial services company founded in March 1999 by Elon Musk.
PayPal went public in 2002 at $13 per share, generating over $61 million. Soon after, eBay bought the company for $1.5 billion, but decided to separate from it in 2015.
Today, Paypal counts more than 360 million active users, and a revenue greater than $25 billion.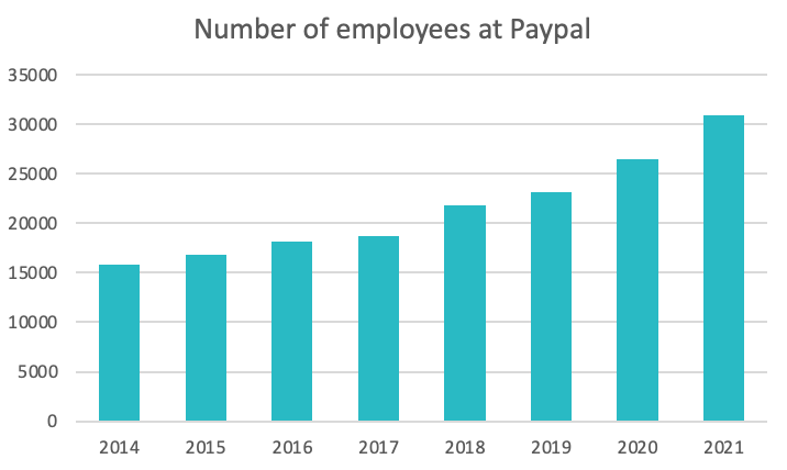 Source : macrotrends.com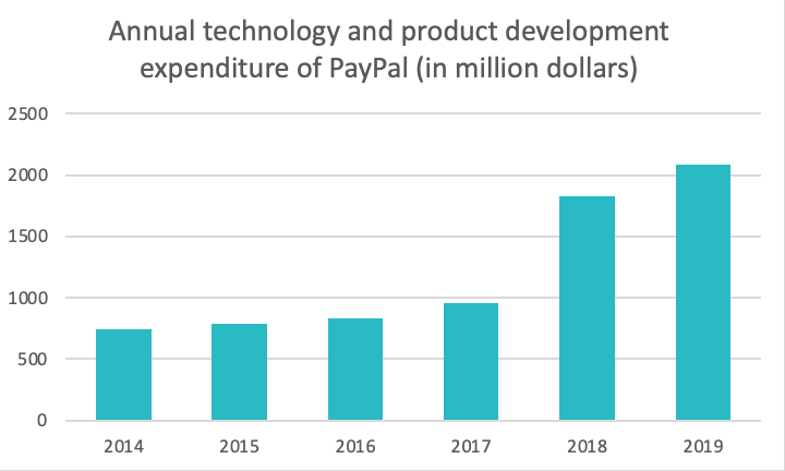 Source : statista.com
The Market
Paypal (NASDAQ: PYPL) is a company that allows its users to make online payments. Connected payment providers have emerged relatively recently, following the digitization of the world, and their business has really taken off with the advent of e-commerce. It is a sector of activity that targets a young, connected population because they are more inclined to assimilate and use the new tools of the digital world. the most developed countries are the first customers of these types of payments with the intensive use of e-commerce (China represents the largest market in the world for online payments).
The constant digital evolution and the new generations arriving foresee good future opportunities for this market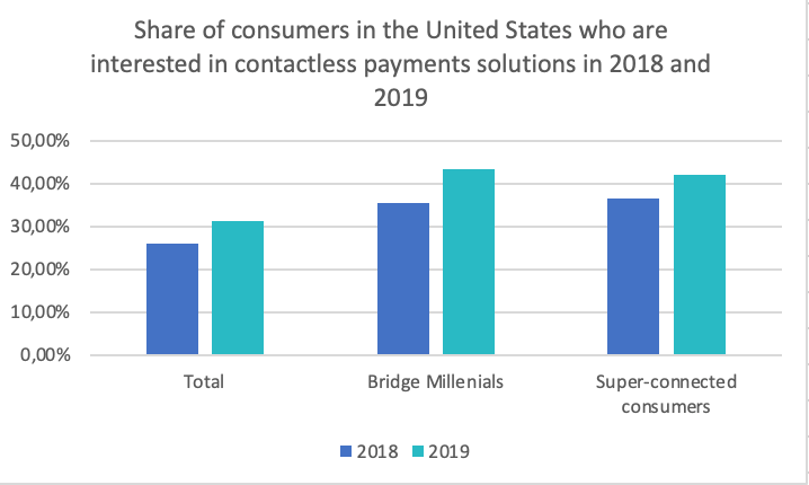 Source : statista.com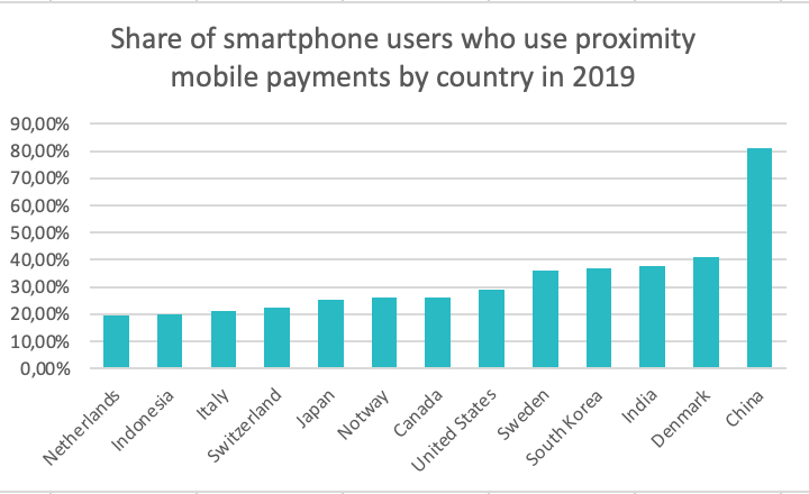 Source : statista.com
Key Figures and Financial Ratios
Market capitalization: $97.4 billion1[2022]
Revenue: $25.371 billion2[2021]
Net income: $4.169 billion 3[2021]
Dividends paid: No dividends
Earnings per share: $3.52 5[2021]
Price to earnings ratio: ≃25.96 6[2022]
Debt to equity ratio: 0.40  7[2022]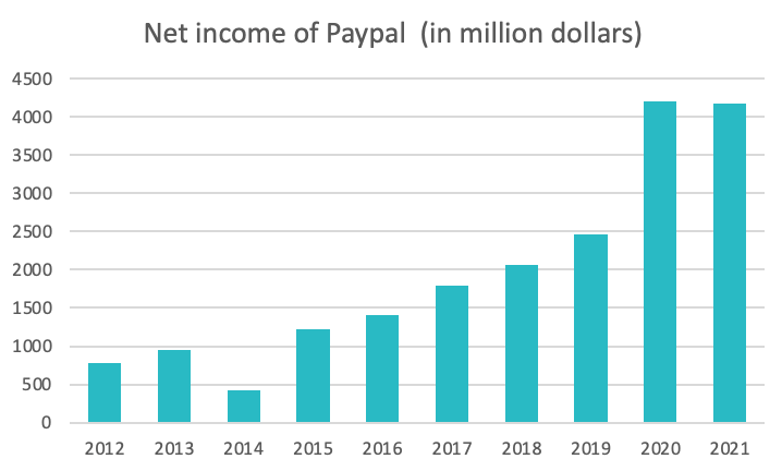 Source : macrotrends.com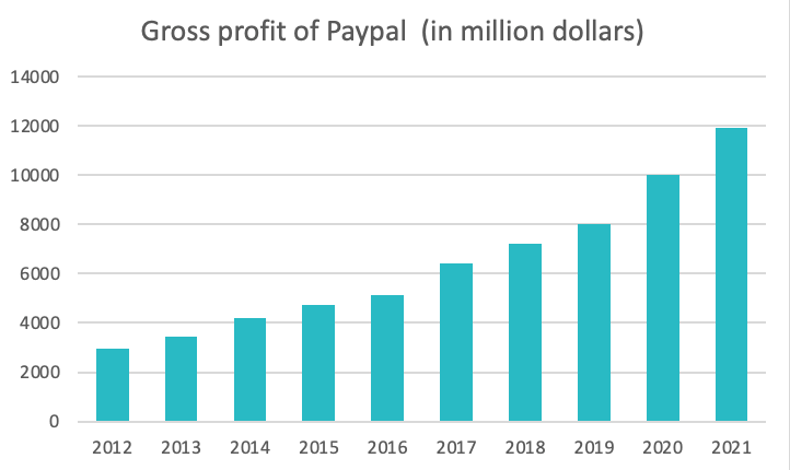 Source : macrotrends.com
Graniteshares Offering Products
RIO TINTO
Sources
DISCLAIMER 
Please note that GraniteShares short and leveraged Exchange Traded Products are for sophisticated investors. 
This is a disclaimer stating that all trading and investing comes with risks. Always do your research and do not invest more than you can afford to spend. 
GraniteShares accepts no responsibility for any loss or damage resulting directly or indirectly from the use of this blog or the contents. GraniteShares Limited ("GraniteShares") (FRN: 798443) is an appointed representative of Kroll Securities Ltd. (FRN: 466588) which is authorised and regulated by the Financial Conduct Authority. 
This blog does not constitute an offer to buy or sell or a solicitation of an offer to buy securities in any company. Nothing contained herein constitutes investment, legal, tax or other advice nor is to be relied upon in making an investment or other decision. No recommendation is made positive or otherwise, regarding individual securities or investments mentioned herein. Any summary list of risk factors does not purport to be a complete enumeration or explanation of the risks involved in a particular investment. Prospective clients must consult with their own legal, tax and financial advisers before deciding to invest. This email contains the opinions of the author, and such opinions are subject to change without notice. The source of data is GraniteShares unless otherwise stated. No guarantee is made to the accuracy of the information provided which has been obtained from sources believed to be reliable. This email and the information contained herein is intended only for the use of persons (or entities they represent) to whom it has been provided. Past performance is not a reliable indicator of future results.  The value of an investment may go down as well as up and can result in losses, up to and including a total loss of the amount initially invested. Investments may involve numerous risks including, among others, company risks, general market risks, credit risks, foreign exchange risks, interest rate risks, geopolitical risks, and liquidity risks.