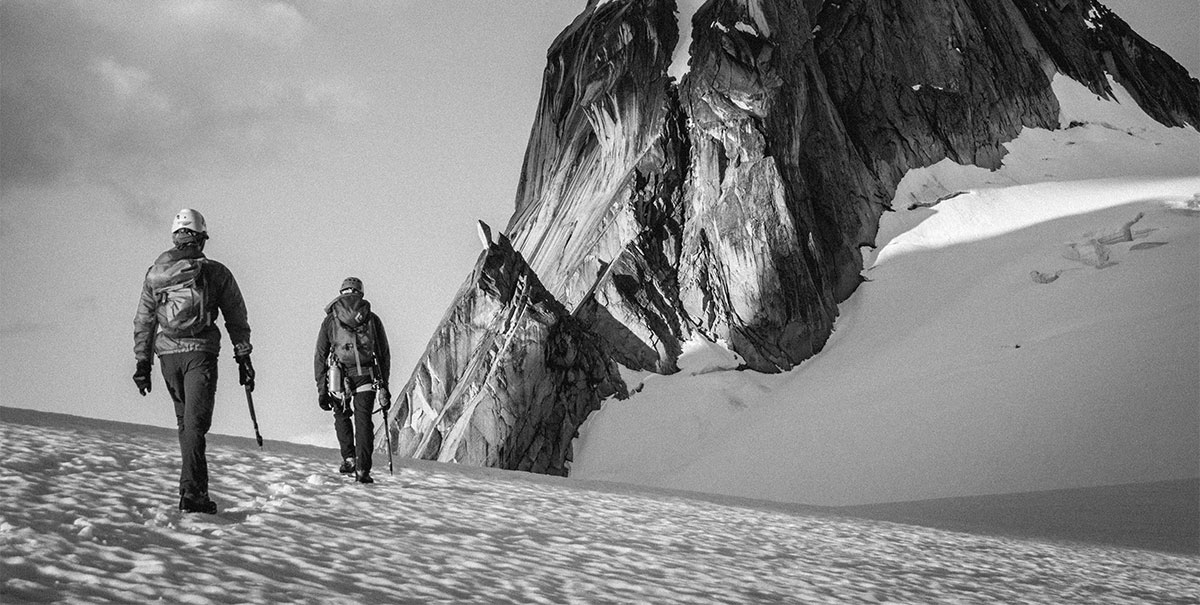 Vodaphone, Leading European Telecommunication Company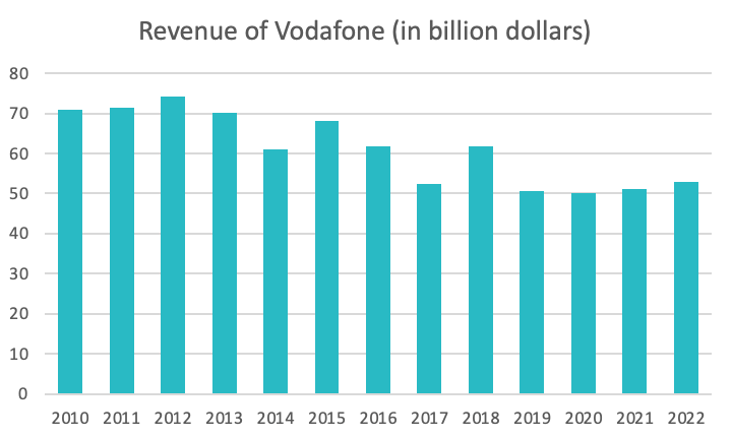 Source : macrotrends.com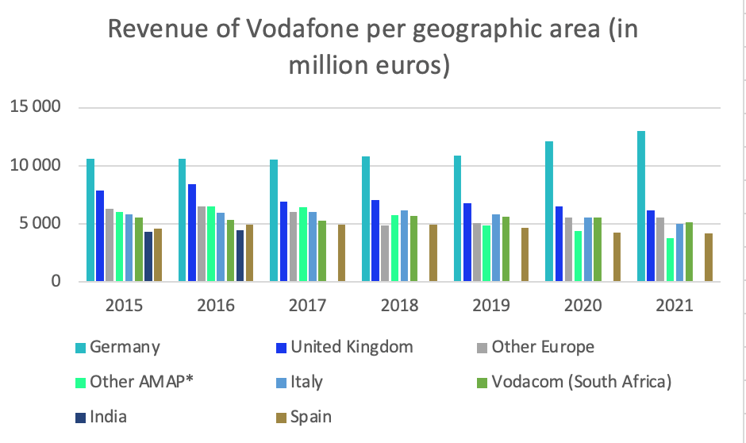 Source : statista.com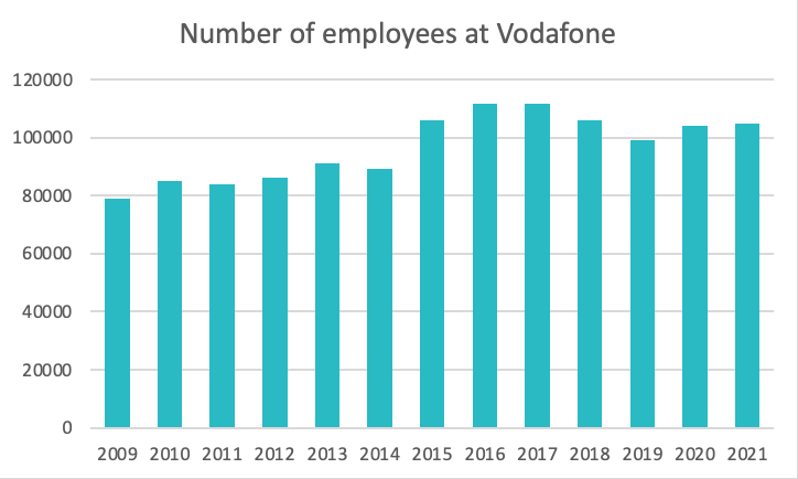 Source : macrotrends.com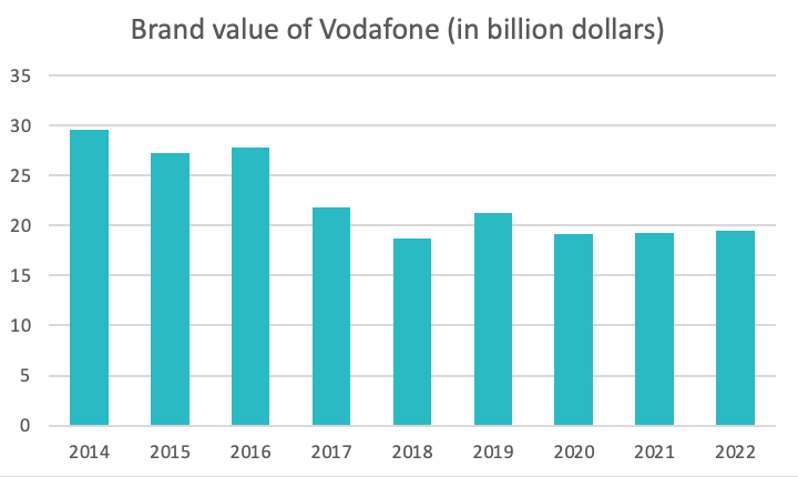 Source : statista.com
The Market
Vodafone (LON: VOD) is a telecommunications company. It is a very old sector but it only really developed towards the end of the 1900s with the appearance of many new technologies. The market greatly expanded as of today, as it was worth more than 2500 billion in 2021. It is an essential market for today's world where communication is a an essential vector for growth and innovation. In 2020, Asia Pacific was the largest region in the global telecom market, North America was the and Africa was the smallest, But in the long term, with the growing demand in the developing countries, the demand tends to equalize more and more.
Logically, telecommunications is a sector where demand should never stop, and analysts forecast a CAGR of 6% until 2025.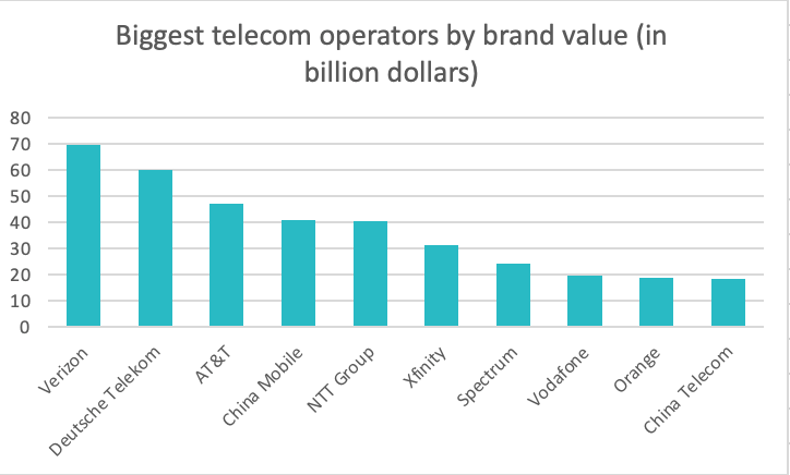 Source : statista.com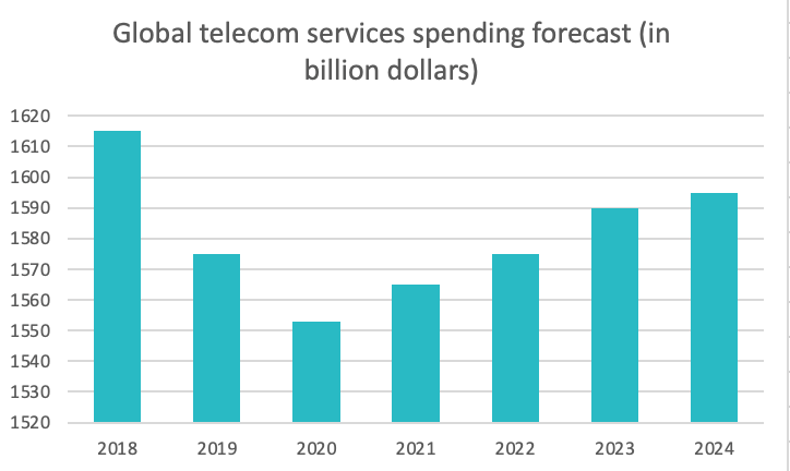 Source : statista.com
Key Figures and Financial Ratios
Market capitalization: $44.3 billion1[2022]
Revenue: $52.987 billion2[2022]
Net income: $2.427 billion 3[2022]
Dividends paid: Twice a year, for more than 20 years 4
Earnings per share: $0.84 5[2022]
Price to earnings ratio: ≃20.48 6[2022]
Debt to equity ratio: 1.11 7[2022]
Source : macrotrends.com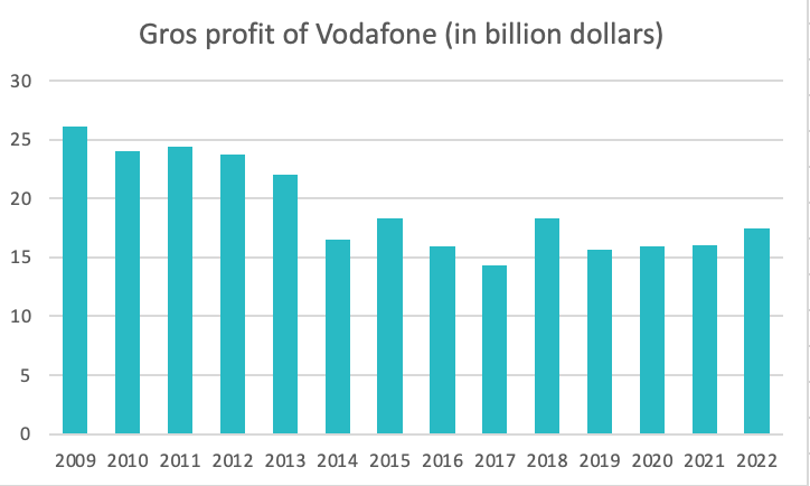 Source : macrotrends.com
Graniteshares Offering Products
VODAFONE
Sources
DISCLAIMER 
Please note that GraniteShares short and leveraged Exchange Traded Products are for sophisticated investors. 
This is a disclaimer stating that all trading and investing comes with risks. Always do your research and do not invest more than you can afford to spend. 
GraniteShares accepts no responsibility for any loss or damage resulting directly or indirectly from the use of this blog or the contents. GraniteShares Limited ("GraniteShares") (FRN: 798443) is an appointed representative of Kroll Securities Ltd. (FRN: 466588) which is authorised and regulated by the Financial Conduct Authority. 
This blog does not constitute an offer to buy or sell or a solicitation of an offer to buy securities in any company. Nothing contained herein constitutes investment, legal, tax or other advice nor is to be relied upon in making an investment or other decision. No recommendation is made positive or otherwise, regarding individual securities or investments mentioned herein. Any summary list of risk factors does not purport to be a complete enumeration or explanation of the risks involved in a particular investment. Prospective clients must consult with their own legal, tax and financial advisers before deciding to invest. This email contains the opinions of the author, and such opinions are subject to change without notice. The source of data is GraniteShares unless otherwise stated. No guarantee is made to the accuracy of the information provided which has been obtained from sources believed to be reliable. This email and the information contained herein is intended only for the use of persons (or entities they represent) to whom it has been provided. Past performance is not a reliable indicator of future results.  The value of an investment may go down as well as up and can result in losses, up to and including a total loss of the amount initially invested. Investments may involve numerous risks including, among others, company risks, general market risks, credit risks, foreign exchange risks, interest rate risks, geopolitical risks, and liquidity risks.