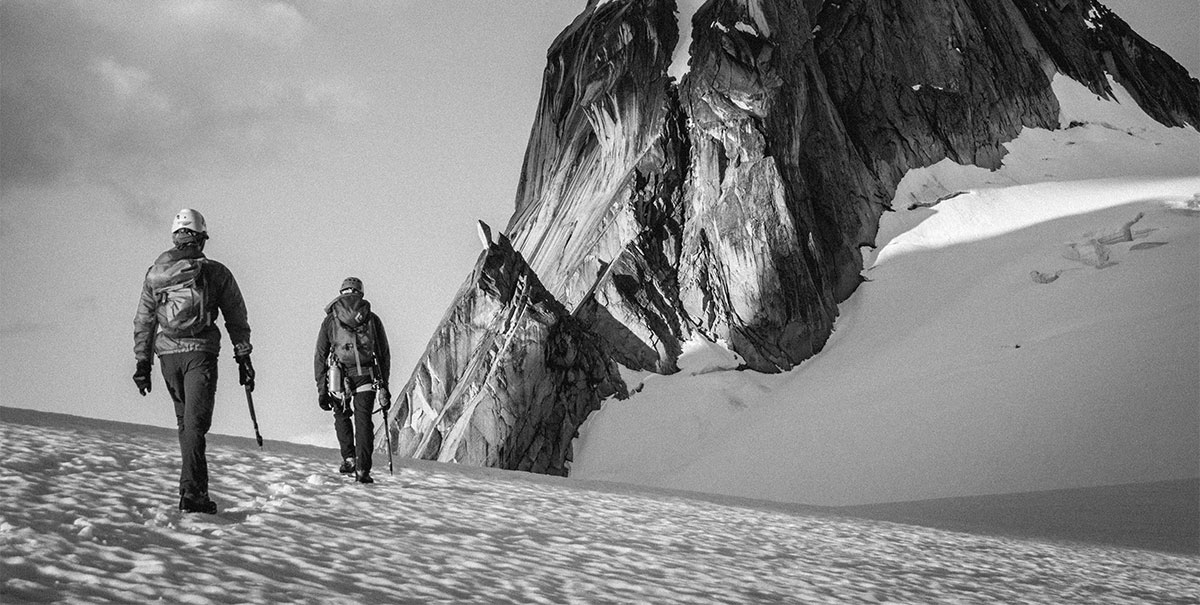 Diese Website verwendet Cookies, die auf Ihrem Computer oder Mobilgerät platziert werden, um Ihre Erfahrung auf dieser Website zu verbessern. Indem Sie diese Website weiterhin nutzen, stimmen Sie unserer Verwendung von Cookies zu. Weitere Informationen darüber, wie wir Cookies verwenden und wie Sie Ihre Cookie-Einstellungen ändern und Google Analytics-Cookies deaktivieren können, finden Sie in unserer Cookie-Richtlinie. Ein Link zur Richtlinie ist auch unten auf jeder Seite der Website verfügbar
Diese Richtlinie gilt ab dem 1. Juli 2020
Wie viele andere Websites verwendet unsere Website Cookies. "Cookies" sind kleine Informationseinheiten, die von einer Organisation an Ihren Computer gesendet und auf Ihrer Festplatte gespeichert werden, damit diese Website Sie bei Ihrem Besuch wiedererkennen kann. Sie sammeln statistische Daten über Ihre Browsing-Aktionen und -Muster und enthalten normalerweise keine Informationen, die Sie als Einzelperson identifizieren, aber alle persönlichen Informationen, die wir über Sie speichern, können mit den Informationen verknüpft werden, die in Cookies gespeichert und von Cookies erhalten werden. Cookies unterstützen die Seitennavigation und Website-Funktionalität. Dies hilft uns, unsere Website zu verbessern und einen besseren Service zu bieten.
Erstanbieter- und Drittanbieter-Cookies
Cookies können von der Website, die Sie besuchen, oder von einer anderen Website vor oder während Ihres Besuchs gesetzt werden. Diese werden als Erst- und Drittanbieter-Cookies bezeichnet.
Erstanbieter-Cookies werden von GraniteShares festgelegt und gelten für die Website graniteshares.com.  
Cookies von Drittanbieterngehören zu anderen Website-Domains als graniteshares.com.  Einige Webseiten können Inhalte von Domains Dritter enthalten (z. B. Werbebanner).  Auch andere Websites können während eines Besuchs auf unserer Website Cookies auf Ihrem Gerät platzieren. Diese Websites werden ein genehmigter Partner sein, z. B. Google Analytics.
Die von GraniteShares verwendeten Cookies:
Ermöglichen Sie uns, Ihnen Zugriff auf den entsprechenden Teil unserer Website zu gewähren, indem wir Sie beispielsweise je nach ausgewähltem Land zum richtigen Bereich leiten
Erlauben Sie uns, Ihre Aktivitäten auf unserer Website und den von Ihnen besuchten Seiten zu überwachen
Ermöglichen Sie uns zu verfolgen, wie Sie auf unsere Website gelangt sind und ob Sie uns über eine Suche, das Klicken auf eine Anzeige oder die Verwendung eines Links in einer von uns gesendeten E-Mail besucht haben
Ermöglichen Sie uns, technische Informationen darüber zu erhalten, wie Sie unsere Website nutzen, einschließlich der verwendeten Geräte und ihres geografischen Standorts
Arten von verwendeten Cookies
Sitzungscookies werden nur für die Dauer Ihres Besuchs auf unserer Website oder mobilen App auf Ihrem Gerät gespeichert. Sobald Sie Ihren Browser schließen oder Ihr Gerät ausschalten, werden Sitzungscookies zerstört.
Persistente Cookies verbleiben auf Ihrem Gerät, bis sie ihr Ablaufdatum erreichen (falls zutreffend) oder bis Sie sie löschen. Sobald das Cookie abgelaufen ist oder gelöscht wurde, wird es von Ihrem Gerät entfernt. Solange sich ein dauerhaftes Cookie auf Ihrem Gerät befindet, wird bei jedem Besuch unserer Website darauf zugegriffen.
Cookie-Klassifizierung
Unbedingt erforderliche Cookies sind erforderlich, damit Sie die Website nutzen können, da sie es uns ermöglichen, Ihre Sitzung auf der Website aufrechtzuerhalten, nachdem Sie die Website aufgerufen haben.  Ohne diese Cookies können wir unseren Service nicht anbieten.
Marketing-Cookies nachverfolgen, wie Sie auf die GraniteShares-Website gelangt sind – so können wir Besuchertrends und die besuchten Websites verfolgen, bevor Sie auf unsere Website gelangen.
Leistungs-Cookies, einschließlich der von Google Analytics bereitgestellten, verfolgen Sie die Anzahl der Besucher unserer Website, wie lange sie auf der Website verbringen, welche Seiten sie besuchen und welche Wege sie auf unserer Website unternehmen. Diese Cookies verfolgen auch die Leistung von Seiten, die Interaktion der Website-Benutzer mit diesen und die Optionen darauf und ermöglichen es uns, verschiedene Designs und Inhalte auf unseren Webseiten zu testen. Sie verfolgen auch die Effektivität von E-Mails, die wir senden, und wie die Website verwendet wird, wenn ein Benutzer von einer E-Mail-Kampagne durchgeklickt hat.
Funktionale Cookieswerden verwendet, um die Funktionalität unserer Website zu verbessern und ein persönlicheres Erlebnis zu schaffen, indem Informationen, die Sie möglicherweise eingeben, wie z. B. Spracheinstellungen, vorübergehend gespeichert werden, und in einigen Fällen Informationen über Sie gespeichert werden, wenn Sie unsere Website besuchen.
Website-Cookies
Name

Zweck

Erster oder Dritter

Dauer

Einstufung

­_hstc

Wird verwendet, um Besucher zu verfolgen

Erste Party

13 Monate

 

hubspotutk

Wird verwendet, um die Identität eines Besuchers zu verfolgen und personalisierte Inhalte bereitzustellen. Dieses Cookie wird beim Absenden des Formulars an HubSpot übergeben und beim Deduplizieren von Kontakten verwendet.

Erste Party

13 Monate

 

__hssc

Wird zum Nachverfolgen von Sitzungen verwendet und bestimmt, ob HubSpot die Sitzungsnummer und die Zeitstempel im __hstc-Cookie erhöhen soll. Es enthält die Domäne, viewCount (erhöht jeden Seitenaufruf in einer Sitzung) und den Zeitstempel des Sitzungsstarts.

Erste Party

30 Minuten

 

__hssrc

Immer wenn HubSpot das Sitzungscookie ändert, wird dieses Cookie auch gesetzt, um festzustellen, ob der Besucher seinen Browser neu gestartet hat.  Wenn dieses Cookie nicht existiert, wird es als neue Sitzung betrachtet.  Es enthält den Wert "1", wenn vorhanden.

Erste Party

Sitzung

??

­ __ga

Wird verwendet, um Benutzer von Google Analytics zu unterscheiden

Dritte Seite

24 Monate

Leistung/Analyse

 

__gat

Wird verwendet, um die Anforderungsrate zu drosseln. Wenn Google Analytics über Google Tag Manager bereitgestellt wird, wird dieses Cookie benannt _dc_gtm_<property-id>

Dritte Seite

1 Minute

Leistung/Analyse

__utma

Wird verwendet, um Benutzer und Sitzungen zu unterscheiden. Das Cookie wird erstellt, wenn die Javascript-Bibliothek ausgeführt wird und nicht vorhanden ist __utma Cookies existieren. Das Cookie wird jedes Mal aktualisiert, wenn Daten an Google Analytics gesendet werden

Dritte Seite

2 Jahre ab Set/Update

Leistung/Analyse

__utmt

Wird verwendet, um die Anforderungsrate zu drosseln.

Dritte Seite

10 Minuten

Leistung/Analyse

__utmb

Wird verwendet, um neue Sitzungen/Besuche zu ermitteln. Das Cookie wird erstellt, wenn die Javascript-Bibliothek ausgeführt wird und keine vorhandenen __utmb-Cookies vorhanden sind. Das Cookie wird jedes Mal aktualisiert, wenn Daten an Google Analytics gesendet werden.

Dritte Seite

30 Minuten

Leistung/Analyse

__utmc

Wird in ga.js nicht verwendet. Auf Interoperabilität mit urchin.js eingestellt. In der Vergangenheit wurde dieses Cookie zusammen mit dem verwendet __utmb Cookie, um festzustellen, ob sich der Benutzer in einer neuen Sitzung/einem neuen Besuch befand.

Dritte Seite

Ende der Browsersitzung

Leistung/Analyse

__utmz

Speichert die Verkehrsquelle oder Kampagne, die erklärt, wie der Benutzer Ihre Website erreicht hat. Das Cookie wird erstellt, wenn die Javascript-Bibliothek ausgeführt wird, und jedes Mal aktualisiert, wenn Daten an Google Analytics gesendet werden.

Dritte Seite

6 Monate ab Set/Update

Leistung/Analyse

__utmv

Wird verwendet, um benutzerdefinierte variable Daten auf Besucherebene zu speichern. Das Cookie wird jedes Mal aktualisiert, wenn Daten an Google Analytics gesendet werden.

Dritte Seite

2 Jahre ab Set/Update

Leistung/Analyse
Anderes Drittel-Partykekse
OUnsere Webseiten können Inhalte von Websites Dritter wie Anchor, BrightTALK, Vimeo, YouTube enthalten, die möglicherweise ihre eigenen Cookies setzen. Auch wenn Sie einen Link zu einer Seite auf der Website teilen, kann der Dienst, auf dem Sie ihn teilen, ein Cookie in Ihrem Browser setzen. GraniteShares hat keine Kontrolle über Cookies von Drittanbietern.
Web-Beacons
Einige E-Mails, die wir Ihnen senden, und einige Seiten unserer Website können elektronische Bilder enthalten, die als Web-Beacons bekannt sind. Diese ermöglichen es uns, die Effektivität einer bestimmten Kampagne zu verfolgen und zu bewerten und uns mitzuteilen, ob Sie eine bestimmte E-Mail geöffnet haben oder nicht.  Wenn Sie keine Web Beacons erhalten möchten, müssen Sie HTML-Bilder deaktivieren oder HTML-E-Mails (nur Text auswählen) über Ihre E-Mail-Software ablehnen.
Wie Sie Cookies verwalten können
Sie können Ihren Browser so einstellen, dass er Sie benachrichtigt, wenn Sie ein Cookie erhalten, sodass Sie entscheiden können, ob Sie es akzeptieren oder nicht. Informationen zur Einstellung Ihres Browsers finden Sie auf den folgenden Websites: 
.
Deaktivieren der Verfolgung durch Google Analytics auf allen Websites http://tools.google.com/dlpage/gaoptout.
Um sich über die Cookie-Richtlinien von Social-Media-Plattformen und deren Verwaltung zu informieren:
Weitere Informationen zu Cookies finden Sie unter http://www.allaboutcookies.org. 
Um den Erhalt gezielter Werbung abzulehnen, besuchen Sie http://www.networkadvertising.org/choices/ or the DAA opt-out page http://www.aboutads.info/ or the EDAA opt-out page http://youronlinechoices.eu/.
Bitte beachten Sie, dass Sie Schwierigkeiten bei der Nutzung der GraniteShares-Website haben können, wenn Sie keine Cookies von uns akzeptieren.
Aktualisierungen dieser Cookie-Richtlinie
Wir werden diese Richtlinie von Zeit zu Zeit aktualisieren. Sie sollten regelmäßig zu dieser Seite zurückkehren, damit Sie alle von uns vorgenommenen Änderungen überprüfen und Einzelheiten zu allen neuen Cookies sehen können, die wir hinzufügen. Das Datum des Inkrafttretens dieser Cookie-Richtlinie wird immer oben auf der Seite angezeigt.