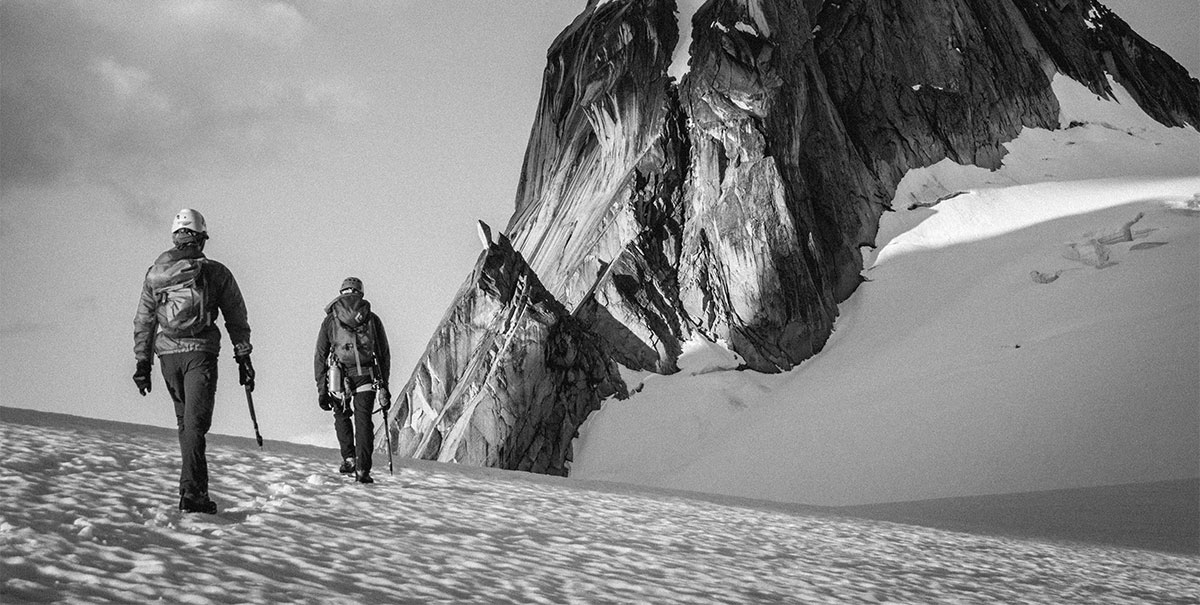 Die ETPs sollen Anlegern ein gehebeltes Engagement in den täglichen Kursbewegungen einer einzelnen Aktie oder eines Aktienkorbs ermöglichen, sowohl nach oben als auch nach unten, von Unternehmen, die an der Londoner Börse, an der NYSE und anderen wichtigen Börsen notiert sind.
Die ETPs nutzen die Hebelwirkung, um ein Vielfaches der täglichen zugrunde liegenden Aktienkursbewegung zu liefern, d. h. das Dreifache. Dies wird als "Hebelfaktor" bezeichnet.
Nehmen wir das Beispiel des GraniteShares 3x Long Vodafone Daily ETP: Steigt die Vodafone Group Plc über einen Tag um 1 %, dann steigt das ETP um 3 %, ohne Gebühren und andere Anpassungen. Wenn Vodafone Group Plc jedoch über einen Tag um 1 % fällt, dann fällt das ETP um 3 %, ohne Gebühren und andere Anpassungen. 
Dies wird in der nachstehenden Tabelle veranschaulicht, die auch die Kursentwicklung des GraniteShares 3x Short Vodafone Daily ETP ohne Gebühren und andere Anpassungen zeigt

Das typische Benutzerprofil ist ein erfahrener Investor, der die Hebelwirkung versteht und versteht, wie tägliches Rebalancing zu zusammengesetzten Renditen führt.
Ziel der Produkte ist es, die tägliche Wertentwicklung einer zugrunde liegenden Aktie multipliziert mit einem Hebelfaktor nachzubilden. Um dieses Ziel zu erreichen, wird das "fiktive Marktengagement" der Produkte am Ende eines jeden Tages neu gewichtet, um dem Produktwert multipliziert mit dem Hebelfaktor zu entsprechen.
Wenn zum Beispiel ein 3x Long Daily ETP am Ende eines Tages 100 £ wert ist, wird sein fiktives Marktengagement auf 300 £ angepasst (oder neu gewichtet)..
Der Prozess wird jeden Tag, wie in der nachstehenden Tabelle dargestellt, ohne Gebühren und andere Anpassungen durchgeführt.
Diese tägliche Neugewichtung führt zu zusammengesetzten Renditen.
Bei einer Haltedauer von mehr als einem Tag weichen die zusammengesetzten Renditen vom täglichen Leverage-Faktor ab.  Am Beispiel einer 3-fach langen Exposition betrachten wir, wie sich dies unter verschiedenen Marktbedingungen auswirken könnte:
Trendmärkte: simulierte Wertentwicklung, ohne Gebühren und andere Anpassungen
---
Unter volatilen Bedingungen wird die Performanceabweichung durch einen Anstieg der Volatilität der zugrunde liegenden Aktie noch verstärkt.
Notiz. Diese Diagramme dienen zu Illustrationszwecken, um die potenziellen Auswirkungen einer täglichen Neugewichtung auf die Renditen für Haltedauern von mehr als einem einzigen Handelstag zu zeigen.  Weitere Einzelheiten zur Aufzinsung und ihren Auswirkungen finden Sie im Prospekt für ETPs.
Dividenden, die von den zugrunde liegenden Aktien gezahlt werden, werden vorbehaltlich etwaiger Quellensteuern direkt in die Strategie reinvestiert.
Daher wird der Wert von besicherten ETPs nicht beeinflusst, wenn die zugrunde liegende Aktie ex-Dividende geht (vorbehaltlich etwaiger Steueranpassungen).
Der Stop-Loss-Mechanismus soll den Wertverlust eines ETP in Zeiten ungünstiger und extremer Marktbewegungen begrenzen. Wenn zum Beispiel ein 3x Long Daily ETP oder 3x Short Daily ETP innerhalb eines Tages aufgrund einer Bewegung des zugrunde liegenden Index um 50 % fällt, wird der Stop-Loss ausgelöst und der Indexstand auf einen neuen Basisstand zurückgesetzt.
Der Stop-Loss würde somit dazu dienen, das Anlegerkapital zu erhalten und die Wahrscheinlichkeit zu verringern, dass der Wert des ETP im Tagesverlauf auf null fällt. Um dies in einen Zusammenhang zu bringen: Bei einem täglich dreifach langen ETP ohne eingebauten Stop-Loss würde eine Intraday-Bewegung von mehr als 33,3 % des Basiswerts dazu führen, dass das ETP wertlos wird.
Anleger können besicherte ETPs über Online-Anlageplattformen und -Apps, beratende Börsenmakler und Vermögensverwalter handeln, kurz gesagt, alle Wertpapierdienstleistungen, die Zugang zu börsennotierten Instrumenten bieten.
Die besicherten ETPs sind SIPP- und ISA-fähig (nur Großbritannien).
Nein, es ist nicht erforderlich, ein W8-BEN auszufüllen, genauso wie es nicht erforderlich ist, eines auszufüllen, um einen in Europa notierten ETF oder ETP auf einen US-Index zu handeln.
Die Produktkosten sind in den entsprechenden Produktdatenblättern und KIDs aufgeführt, die auf jeder Produktseite verfügbar sind.
Auf Tagesbasis betragen die All-in-Haltekosten im Allgemeinen weniger als 0,01 %.
Darüber hinaus werden für Käufe und Verkäufe der ETPs in der Regel Handelsprovisionen erhoben.
Ja, Kapital ist gefährdet, aber im Gegensatz zu einigen anderen Arten von gehebelten Instrumenten können Anleger nicht mehr als ihre ursprüngliche Investition verlieren.
Zu den Vorteilen gehören:
Möglichkeit, Long- und Short-Engagements bei beliebten börsennotierten Aktien zu nutzen
Börsennotiert mit wettbewerbsfähigen, unabhängigen Preisen
Gesichert durch Sicherheiten, die bei BNY Mellon gehalten werden
Transparente, von Solactive berechnete Titelindizes
Kosteneffizient
Keine Margin Calls und Verluste dürfen den investierten Betrag nicht übersteigen
Intraday-Stop-Loss-Mechanismus
Es gibt eine Reihe von Möglichkeiten, wie ein Anleger die ETPs nutzen könnte, von kurzfristigen taktischen Anwendungen bis hin zu strategischer, längerfristiger Umsetzung.
Volatilität: Aktive Trader können Intraday-Bewegungen erfassen und vergrößern.
Swingtrading: in der Regel eine kurzfristige Strategie von zwei bis fünf Tagen, bei der Anleger Positionen in Bezug auf eine bestimmte technische Spanne eingehen.
Absicherung: für Anleger, die das Risiko einer Aktienposition oder eines Aktienkorbs absichern möchten, die sie direkt oder über einen Drittfonds oder indexnachbildenden ETF halten.
Ereignisgesteuert: In einer Übernahmesituation beispielsweise kann ein Investor bei dem zu übernehmenden Unternehmen long und beim Erwerber short gehen.
Relativer Wert: Situationen, in denen ein Anleger gleichzeitig eine Long- und eine Short-Position eingeht, die eine Long-Position einer Aktie gegenüber einer anderen Aktie oder einem Index sein kann oder umgekehrt.
Portfolio kippt: Ein Anleger kann versuchen, einzelne Aktien über- oder unterzugewichten, um von der Tatsache zu profitieren, dass Indexrenditen von einer kleinen Anzahl von Aktien angetrieben werden können.
Schwung: Steigern Sie die Renditen, wenn die Aktien vom Momentum angetrieben werden.
Langfristige Trends: Positionen in Aktien oder Aktienkörben eingehen, die an der Spitze des technologischen oder gesellschaftlichen Wandels stehen und über einen Zeitraum von mehreren Jahren erheblich an Wert gewinnen können.
Einige der wichtigsten Unterschiede sind in der folgenden Tabelle hervorgehoben:
Die folgenden Einrichtungen übernehmen die folgenden Rollen in Bezug auf die ETPs:
Die ATPs sind besicherte Schuldtitel.
Die Schuldtitelstruktur wird in Europa verwendet, um ein Engagement in Mainstream-Anlageklassen zu bieten, typischerweise wenn sie nicht in einen OGAW-Fonds investiert werden können, z. physisch gedecktes Gold, nicht diversifizierte Indizes.
Bei besicherten ETPs besteht der Zweck der Sicherheit darin, den Anleger im Falle eines Ausfalls des Swap-Anbieters Natixis zu schützen.
Die ETP-Struktur ist unbefristet, und je nach Rechtsprechung können die Schuldtitel zur Aufnahme in OGAW-Fonds in Frage kommen.
GraniteShares Financial Plc ist eine Zweckgesellschaft mit Sitz in Irland. Der Emittent ist ein eigenständiges Unternehmen, das von anderen GraniteShares-Unternehmen getrennt ist und dessen einziger Zweck darin besteht, besicherte ETPs auszugeben, wie im Basisprospekt zusammen mit allen Nachträgen und der zugehörigen Dokumentation beschrieben.
Die ETPs sind besichert, um das Kreditrisiko für den Anleger zu mindern. Die ETPs sind durch Sicherheiten besichert, die von der Depotbank für Swap-Sicherheiten, The Bank of New York SA/NV, gehalten werden.
Die Depotbank ist dafür verantwortlich, dass die hinterlegten Sicherheiten mindestens dem Wert der ausstehenden ETPs entsprechen. Die Zulässigkeit von Sicherheiten wurde so konzipiert, dass verschiedene Faktoren wie Kreditqualität und Liquidität berücksichtigt werden. Die Liste zulässiger Sicherheiten ist auf dem Collateral Factsheet aufgeführt, und aktuell gestellte Sicherheiten werden auf jeder Produktseite angezeigt.
Im Falle des Ausfalls eines Swap-Kontrahenten und der Nichtzahlung eines entsprechenden Rückzahlungsbetrags im Rahmen der GraniteShares ETPs wäre BNY Mellon Corporate Trustee Services Ltd, der ETP-Sicherheitstreuhänder, in der Lage, die Sicherheit zu verwerten und die Sicherheiten geordnet zu verkaufen um die ausstehenden GraniteShares ETPs einzulösen.
Es sollte keine Auswirkungen auf die ETPs geben, da der Emittent, GraniteShares Financial Plc, eine eigenständige Einheit ist, die von anderen GraniteShares-Einheiten getrennt ist.
Die Indizes werden von der Solactive AG erstellt, berechnet und bereitgestellt.
Diese Website und ihre Inhalte wurden von GraniteShares bereitgestellt.
Allgemeiner Hinweis
GRANITESHARES PORTUGAL, UNIPESSOAL LDA ist ein vertraglich gebundener Vermittler von Premium Catara Capital, Lda., einem regulierten Unternehmen unter der CMVM-Registrierungsnummer 419, das gemäß Artikel 29 der Richtlinie 2014/65/UE (MiFID II) zum vertraglich gebundenen Vermittler ernannt wurde und diese gewährt ist befugt, für und in seinem Namen Dienstleistungen zur Anlegerakquise zu erbringen. Bei der Ausübung seiner vertraglich gebundenen Agententätigkeit ist GRANITESHARES PORTUGAL, UNIPESSOAL LDA: i) nicht von Premium Catara Capital, Lda autorisiert. Erbringung von Anlageberatungsdienstleistungen in Bezug auf Finanzinstrumente, insbesondere Anteile oder Anteile an Organismen für gemeinsame Anlagen; ii) darf nicht für und im Namen einer anderen Investmentfirma als Premium Catara Capital, Lda handeln. ; iii) darf nur mit Anlegern zusammenarbeiten, die im Sinne von MiFID II als geeignete Gegenparteien oder professionelle Anleger eingestuft sind; iv) darf keine Aufträge in Bezug auf Finanzinstrumente entgegennehmen, die Anlegern empfohlen werden; v) darf die ihr von Premium Catara Capital, Lda übertragenen Befugnisse weder ganz noch teilweise an eine andere Person auslagern, delegieren oder auf andere Weise übertragen. ; vi) darf keine Gelder oder Finanzinstrumente an oder von Anlegern halten, empfangen oder liefern; vii) darf von Anlegern keinerlei finanzielle oder nichtfinanzielle Vergütung erhalten; viii) darf nicht für und im Namen von Anlegern handeln oder Anlageentscheidungen treffen. Premium Catara Capital, Lda. ist verantwortlich für die Überwachung der Aktivitäten von GRANITESHARES PORTUGAL, UNIPESSOAL LDA.
Dieses Dokument stellt weder ein Angebot zum Kauf oder Verkauf noch eine Aufforderung zur Abgabe eines Angebots zum Kauf von Wertpapieren eines Unternehmens dar. Dieses Dokument ist nicht zur Verteilung in anderen Ländern bestimmt, in denen eine solche Verteilung oder Verwendung gegen lokale Gesetze oder Vorschriften verstoßen würde. Insbesondere ist dieses Dokument nicht zur allgemeinen Verbreitung in den Vereinigten Staaten oder Kanada bestimmt.
Die Anlage an den Finanzmärkten ist mit einem erheblichen Risiko verbunden. Nichts, was hierin beschrieben ist, soll implizieren, dass eine Anlage "sicher", "konservativ", "risikofrei" oder "risikoavers" ist. Dieses Dokument berücksichtigt nicht das spezifische Anlageziel, die finanzielle Situation oder die besonderen Bedürfnisse eines potenziellen Anlegers und richtet sich nur an Anleger, die in der Lage sind, das Risiko des Verlusts aller oder eines wesentlichen Teils ihrer Gelder zu verstehen. Potenzielle Anleger im Vereinigten Königreich werden daran erinnert, dass sie nicht vom britischen Anlegerentschädigungssystem profitieren.
Keine der hierin enthaltenen Angaben stellt eine Anlage-, Rechts-, Steuer- oder sonstige Beratung dar und ist auch nicht als Grundlage für eine Anlage- oder sonstige Entscheidung zu verwenden. Hinsichtlich einzelner hierin erwähnter Wertpapiere oder Anlagen wird keine positive oder sonstige Empfehlung ausgesprochen. Eine zusammenfassende Liste von Risikofaktoren erhebt nicht den Anspruch, eine vollständige Aufzählung oder Erklärung der Risiken zu sein, die mit einer Anlage in Short- und Hebelprodukten verbunden sind. Potenzielle Anleger müssen sich mit ihren eigenen Rechts-, Steuer- und Finanzberatern beraten, bevor sie sich für eine Anlage entscheiden.
Dieses Dokument enthält die Meinungen des Autors und diese Meinungen können ohne Vorankündigung geändert werden. Die Datenquelle ist GraniteShares, sofern nicht anders angegeben. Für die Richtigkeit der bereitgestellten Informationen, die aus als zuverlässig erachteten Quellen stammen, wird keine Gewähr übernommen. Dieses Dokument und die darin enthaltenen Informationen sind nur für die Verwendung durch Personen (oder Organisationen, die sie vertreten) bestimmt, denen es zur Verfügung gestellt wurde.
Risikofaktoren
Eine Anlage in ein Short- und Leveraged Exchange Traded Product ("ETP") von GraniteShares ist möglicherweise nicht für alle Anleger geeignet. Sie richten sich an Anleger, die den Basiswert sehr kurzfristig betrachten möchten, und sind nicht als Buy-and-Hold-Anlagen gedacht.
Wertentwicklung und Kapitalverlust: Die Wertentwicklung in der Vergangenheit ist kein zuverlässiger Indikator für zukünftige Ergebnisse. Der Wert einer Anlage kann sowohl steigen als auch fallen und zu Verlusten bis hin zum Totalverlust des ursprünglich investierten Betrags führen.
Allgemeine Risiken: Anlagen in ETPs sind mit zahlreichen Risiken verbunden, darunter unter anderem Unternehmensrisiken, allgemeine Marktrisiken, Kreditrisiken, Wechselkursrisiken, Zinsrisiken, geopolitische Risiken und Liquiditätsrisiken.
Spezifische Produktrisiken: Der Index ist so aufgebaut, dass er die Wertentwicklung eines erhöhten (gehebelten) und/oder Short-Engagements in dem zugrunde liegenden Vermögenswert abbildet. Ein Rückgang (oder Anstieg bei Short- und gehebelten Engagements) des Werts des Basiswerts kann zu einem stärkeren Rückgang des Indexstands führen. Der Index ist darauf ausgelegt, dies nur auf täglicher Basis zu tun, was nicht mit dem Streben nach einer gehebelten Position über Zeiträume von mehr als einem Tag gleichgesetzt werden sollte. Die Wertentwicklung des ETP über Zeiträume von mehr als einem Tag wird nicht mit den Renditen des Basiswerts korrelieren oder symmetrisch sein. Potenzielle Anleger sollten die Abschnitte mit den Titeln "Risikofaktoren" und "Wirtschaftlicher Überblick über die ETP-Wertpapiere" im Prospekt zu den GraniteShares ETPs für weitere Einzelheiten zu diesen und anderen Risiken im Zusammenhang mit einer Anlage in Short- und gehebelten ETPs lesen und ihre Finanzen konsultieren Berater nach Bedarf.
Kontrahentenrisiko: Eine Anlage in ein Short- und gehebeltes ETP von GraniteShares ist mit einem Kontrahentenrisiko verbunden. GraniteShares Financial plc hat eine Swap-Vereinbarung mit einer Gegenpartei, Natixis, abgeschlossen, die mit Sicherheiten unterlegt ist. Das Versäumnis der Gegenpartei, Zahlungen zu leisten, kann dazu führen, dass eine Anlage in ein ETP einen Verlust erleidet.
Index-Haftungsausschluss
Der Index wird von der Solactive AG erstellt, berechnet und veröffentlicht. Kein Finanzinstrument wird von der Solactive AG gesponsert, beworben, verkauft oder auf andere Weise unterstützt, noch bietet die Solactive AG eine ausdrückliche oder stillschweigende Garantie oder Zusicherung in Bezug auf die Ergebnisse der Verwendung des Index und/oder der Indexmarke oder des Indexstands jederzeit oder in anderer Hinsicht.