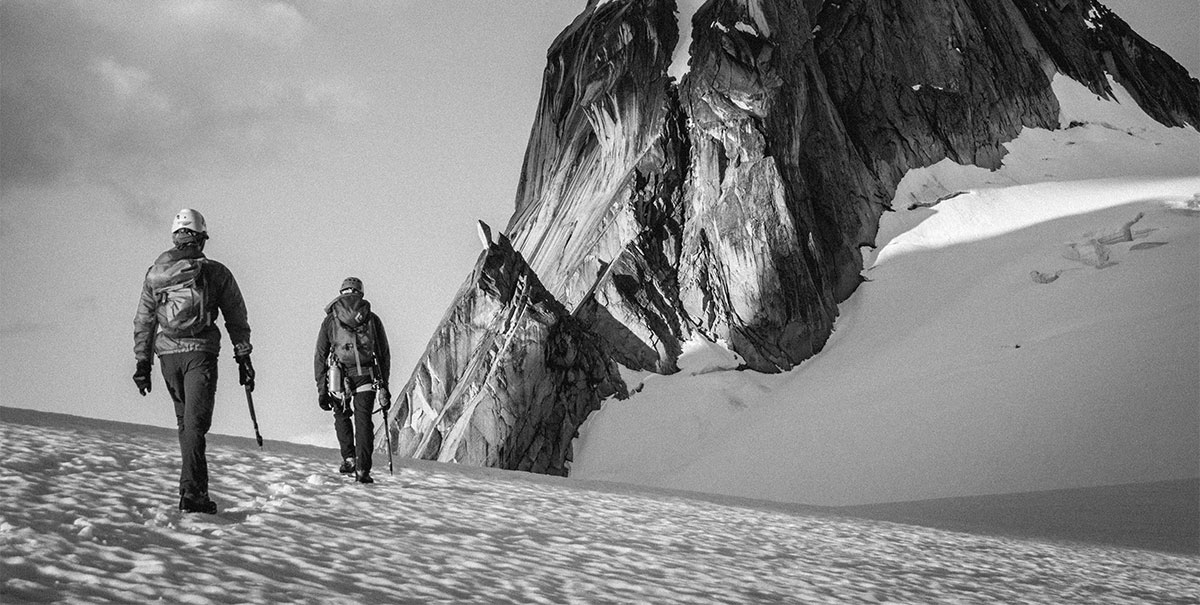 Tutto quello che devi sapere sull'alfabeto
La compagnia madre di Google
Alphabet Incè una holding creata nel 2015 a seguito di una vasta riorganizzazione su Google . Alphabet è la società madre di Google. Le filiali di Alphabets offrono vari servizi tra cui ricerca basata sul Web, soluzioni hardware, applicazioni software, soluzioni aziendali, prodotti hardware, mappe e pubblicità. Per la maggior parte, Google era sinonimo di un motore di ricerca, forse anche per una cassetta postale. Ma dalla sua creazione, il gruppo è cresciuto enormemente e dalla creazione di questa partecipazione, non solo gli altri marchi del gruppo possono essere più visibili, ma anche più efficienti: ognuno lo è ora più autonomo.
  Nel 2015 la società IT si è rinominata come alfabeto. Alla borsa, le azioni Alphabet Inc sono elencate con il nome ticker di Goog o Googl.   
Questa riorganizzazione mira anche a per favore investitori . I diversi rami di Google sono ora più chiari e più facili da analizzare separatamente. Alphabet è stato accusato molte volte di aver violato le leggi sulla concorrenza, soprattutto a causa della sua posizione monopolistica.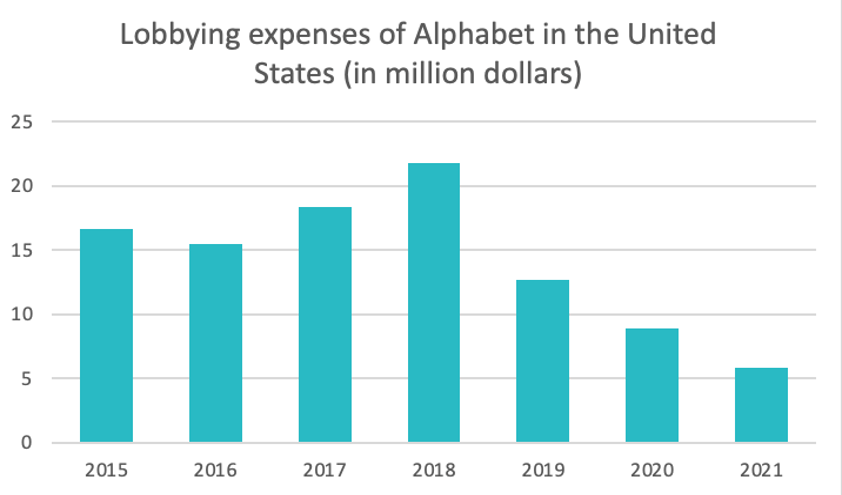 Source : statista.com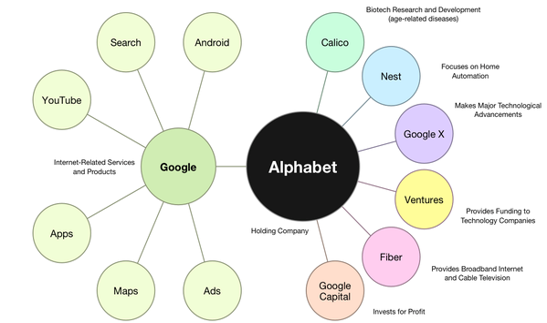 Source : statista.com
Storia di Alphabet Inc. 
Google è una società americana di servizi tecnologici fondata in1998Ba Larry Page e Sergey Brin Insilicon Valley. La società divenne nota principalmente per la posizione monopolistica di un motore di ricerca. Ha quindi proceduto a numerosi sviluppi e acquisizioni, tra cui YouTube, Google Maps e Gmail. Nel2015, per vari motivi e seguendo un'importante riorganizzazione, Alphabet  è stato creato, una holding che possiede Google e tutte le sue società collegate. Alphabet è un'azienda riconosciuta nei suoi vari campi andhas una capitalizzazione di mercato di € 1.519 trillion. (Source: Companies Market Cap)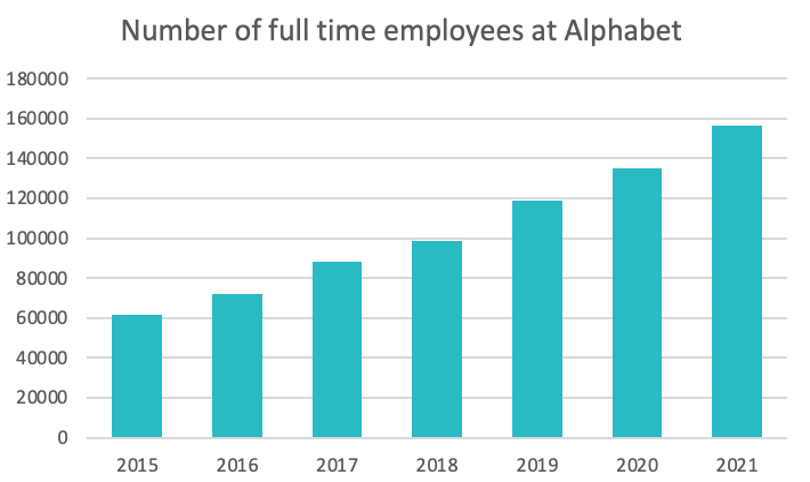 Source : statista.com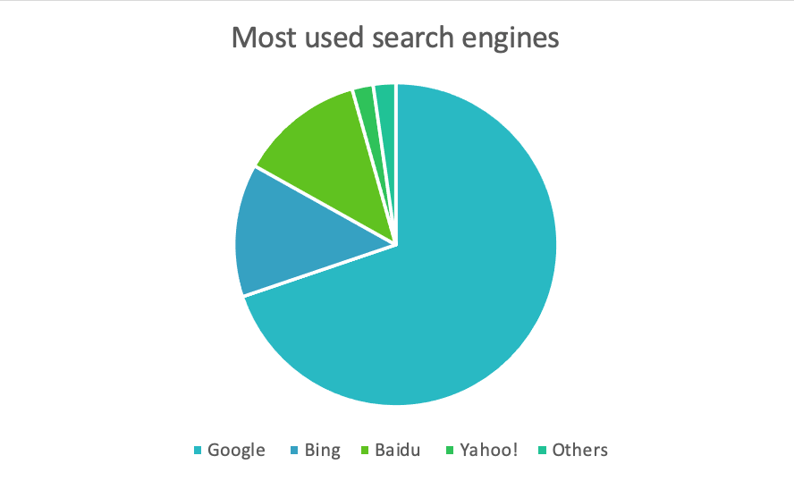 Source : netmarketshare.com
Chi possiede Google?
La compagnia era precedentemente guidata dai co-fondatori del signor Larry Pageandmr. Sergey Brin. Nel dicembre 2019 le redini dell'alfabeto sono state consegnate a Sundar Pichai quando il duo ha annunciato la loro decisione di dimettersi dal Consiglio di amministrazione. Il signor Sundar Pichai è stato quindi annunciato come CEO di Google.  
Il mercato
Alphabet Alphabetis Una holding che include tutti i servizi offerti da Google. Il mercato in cui opera include molte aree: The Cloud (Google Cloud), Entertainment (YouTube) e Advertising (Google Ads) per esempio. Quasi tutti i mercati in cui Alphabet Le operazioni sono correlate a nuove tecnologie , un campo relativamente giovane con un lotto di possibilità e potenziale. Google, O Alphabet, è noto per essere dominante in questo mercato.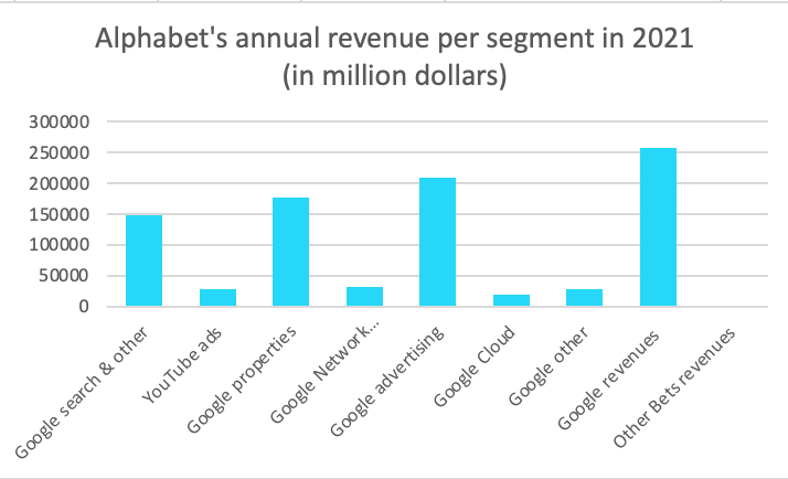 Source : statista.com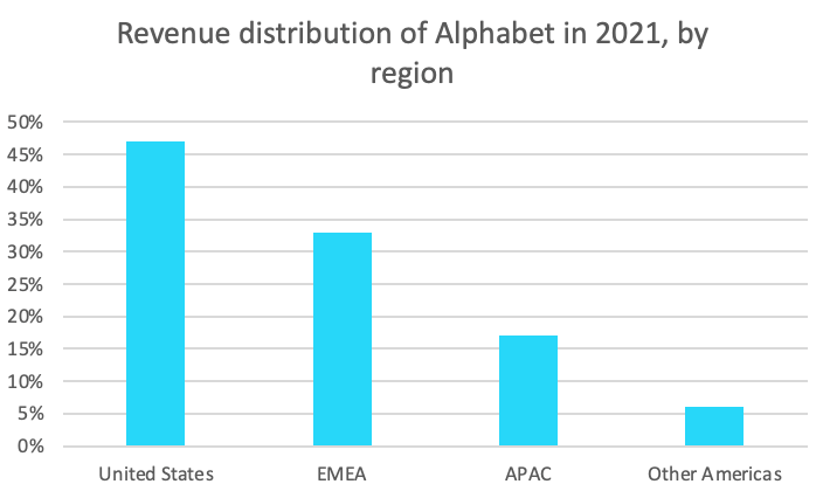 Source : statista.com
Figure chiave e rapporti finanziari
Market capitalization    :  €1.519 trillion 1(August 1, 2022)
Revenue                         :  €257.637 billion 2(2021)
Net income                    :  €67.64 billion 3(2021)
Dividends paid              :  none
Earnings per share       :  €99.82 4(2021)
Price to earnings ratio :   ≃23.65 5(2022)
Debt-to-liquidity ratio :   2.93 6(2022)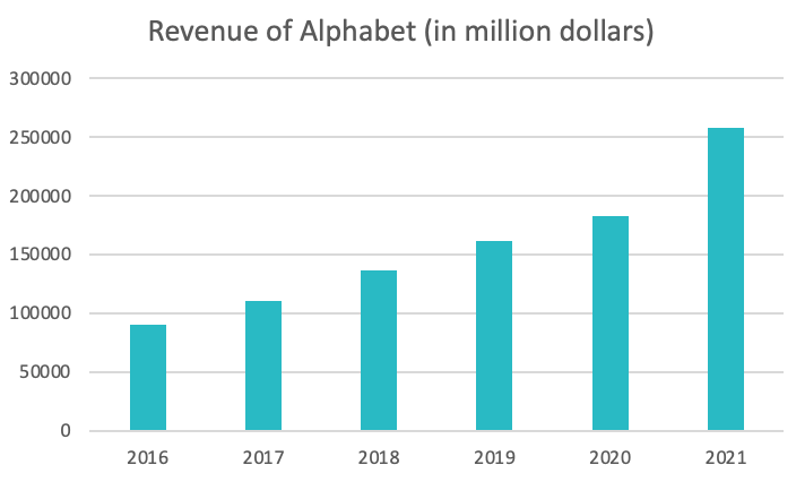 Source : statista.com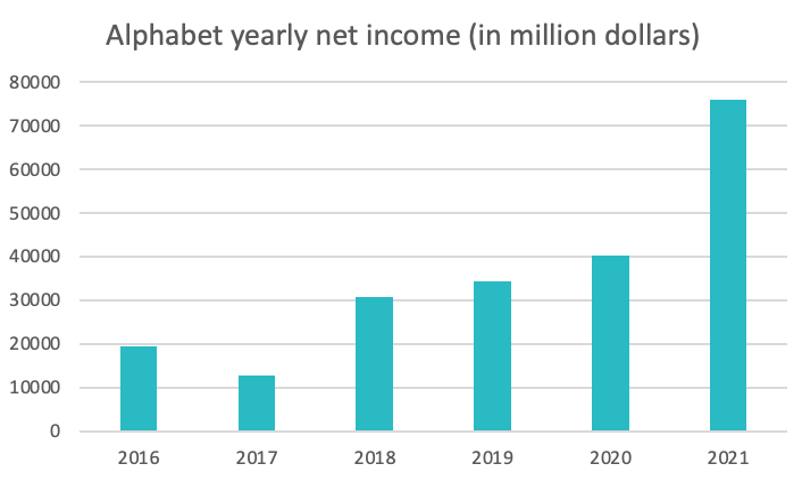 Source : macrotrends.com
Graniteshares Offering Products
Alphabet
---
Sources
DISCLAIMER
Questo è un disclaimer che afferma che tutto il trading e gli investimenti comportano dei rischi. Fai sempre le tue ricerche e non investire più di quanto puoi permetterti di spendere.
GraniteShares non si assume alcuna responsabilità per eventuali perdite o danni derivanti direttamente o indirettamente dall'uso di questo blog o dei contenuti. GraniteShares Limited ("GraniteShares") (FRN: 798443) è un rappresentante designato di Messels Limited che è autorizzata e regolamentata dalla Financial Conduct Authority.
Questo blog non costituisce un'offerta di acquisto o vendita o una sollecitazione di un'offerta di acquisto di titoli in alcuna società. Nulla di quanto contenuto nel presente documento costituisce consulenza di investimento, legale, fiscale o di altro tipo né si deve fare affidamento su di esso per effettuare un investimento o altra decisione. Non viene fatta alcuna raccomandazione positiva o meno riguardo a singoli titoli o investimenti qui menzionati. Qualsiasi elenco riassuntivo di fattori di rischio non pretende di essere un'enumerazione completa o una spiegazione dei rischi coinvolti in un particolare investimento. I potenziali clienti devono consultare i propri consulenti legali, fiscali e finanziari prima di decidere di investire. Questa email contiene le opinioni dell'autore e tali opinioni sono soggette a modifiche senza preavviso. La fonte dei dati è GraniteShares, salvo diversa indicazione. Non viene fornita alcuna garanzia per l'accuratezza delle informazioni fornite che sono state ottenute da fonti ritenute affidabili. Questa e-mail e le informazioni qui contenute sono destinate esclusivamente all'uso delle persone (o entità che rappresentano) a cui sono state fornite. La performance passata non è un indicatore affidabile dei risultati futuri. Il valore di un investimento può aumentare o diminuire e può comportare perdite, fino alla perdita totale dell'importo inizialmente investito. Gli investimenti possono comportare numerosi rischi inclusi, tra gli altri, rischi aziendali, rischi di mercato generali, rischi di credito, rischi di cambio, rischi di tasso di interesse, rischi geopolitici e rischi di liquidità. Si prega di notare che gli Exchange Traded Products short e con leva finanziaria di GraniteShares sono per investitori sofisticati.