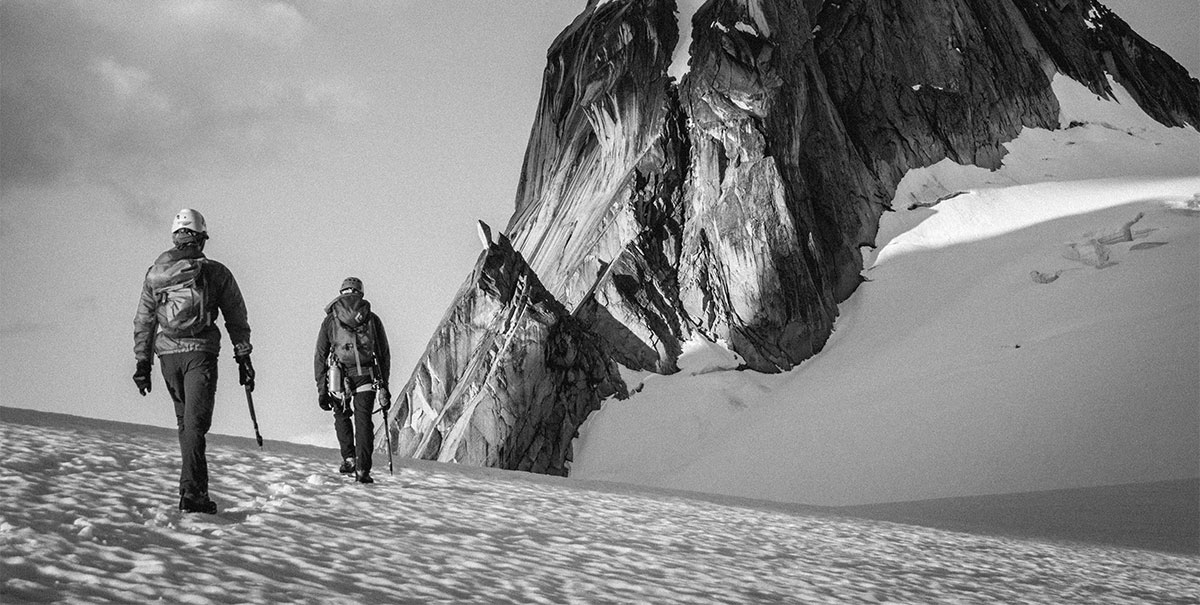 Tesla, l'azienda leader nelle auto elettriche
Tutto ciò che devi sapere Tesla  
Tesla Inc (NASDAQ: TSLA), è un produttore di auto elettriche con sede negli Stati Uniti. Nel 2017 il nome di Tesla Motors è cambiato in Tesla Inc. Il nome dell'azienda è un omaggio a Nikola Tesla, un inventore e ingegnere americano. La missione dichiarata di Tesla è "accelerare la transizione globale verso un percorso energetico sostenibile". Ciò include l'aumento della competitività delle automobili elettriche.
Il modello Tesla più venduto è la Model S. La Model S è stata l'auto elettrica più venduta al mondo nel 2015 e nel 201623. Tesla si distingue per le prestazioni e la tecnologia dei suoi veicoli. L'azienda produce motori elettrici, tegole solari e pannelli solari. Produce inoltre accumulatori a batteria per uso domestico e per la rete elettrica.
Nel mercato delle auto elettriche, la concorrenza di Tesla è Mercedes, Volkswagen e Lucid Motors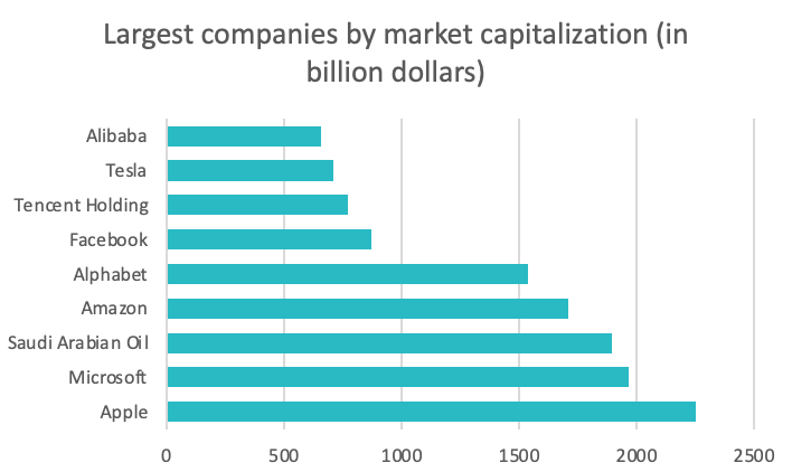 Source : macrotrends.com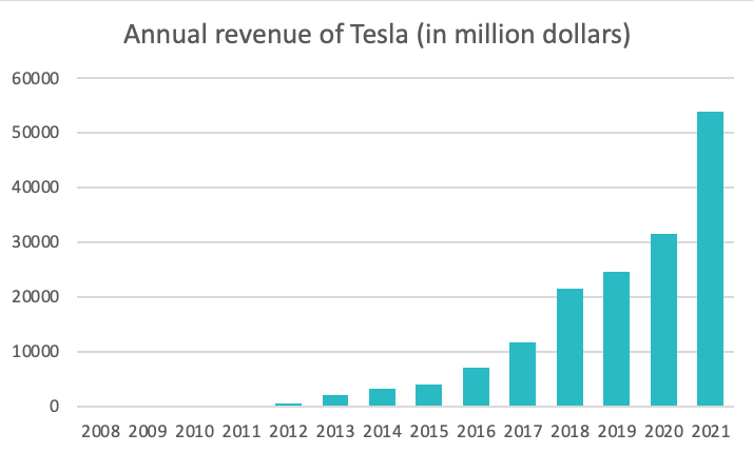 Source : carsalesbase.com
Storia di Tesla
Nel 2003, Martin Eberhard e Marc Tarpenning hanno fondato Tesla Motors. L'idea era quella di creare un'azienda che fosse una casa automobilistica e anche un'azienda tecnologica. Un'azienda le cui tecnologie principali sono batterie, computer e motori.
Nel febbraio 2004, la società ha raccolto 7,5 milioni di dollari da vari investitori. L'elenco degli investitori include Elon Musk, che ha contribuito per la stragrande maggioranza con 6,5 milioni di dollari. Successivamente, Elon Musk è entrato a far parte della società ed è diventato presidente del consiglio di amministrazione. Diventa CEO nell'ottobre 2008. Nel febbraio 2006, maggio 2006 e maggio 2007, Tesla raccoglie ancora 13, 40 e 45 milioni di dollari (Fonte: Wired.com).
Nel 2008, Tesla inizia la produzione della Roadster, la sua prima auto. (Fonte: Tesla.com). È stato nel 2012 che l'azienda ha lanciato il suo modello di punta "Model S". La Model S ha vinto diversi premi automobilistici nel 2012 e nel 2013. Nel settembre 2015 ha lanciato la Model X, poi la Model 3 nel 2017. Il suo ultimo modello fino ad oggi è la Model Y.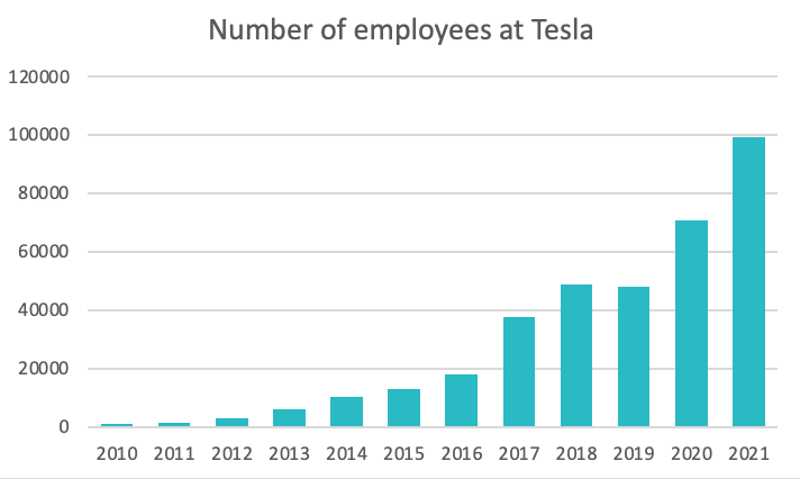 Source : macrotrends.com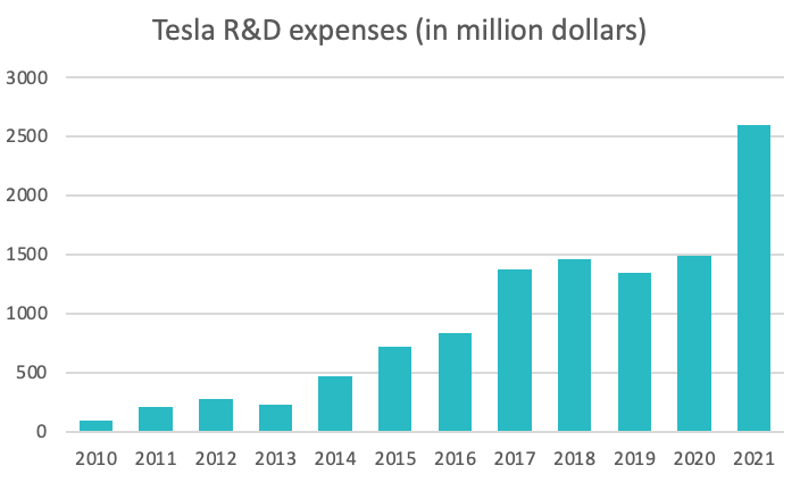 Source : statista.com
Chi è Elon Musk, il famoso dirigente di Tesla?
Elon Musk è un ingegnere, imprenditore e leader aziendale americano. Con la sua tecnologia innovativa, ha creato uno dei veicoli elettrici più dominanti. È dotato di funzionalità complete di guida autonoma. È l'amministratore delegato e creatore di SpaceX, una società che sviluppa e produce veicoli di lancio spaziale. È anche il fondatore di
The Boring Company, una società di costruzione di tunnel
Neuralink, un'azienda di neurotecnologie
E X.com, una banca online ora nota come PayPal
È conosciuto in tutto il mondo come CEO di Tesla (NASDAQ: TSLA). È l'attore chiave del successo dell'azienda attraverso i suoi piani e approcci ai problemi. Il suo investimento in Tesla lo ha reso alla fine del 2021 l'uomo più ricco del mondo.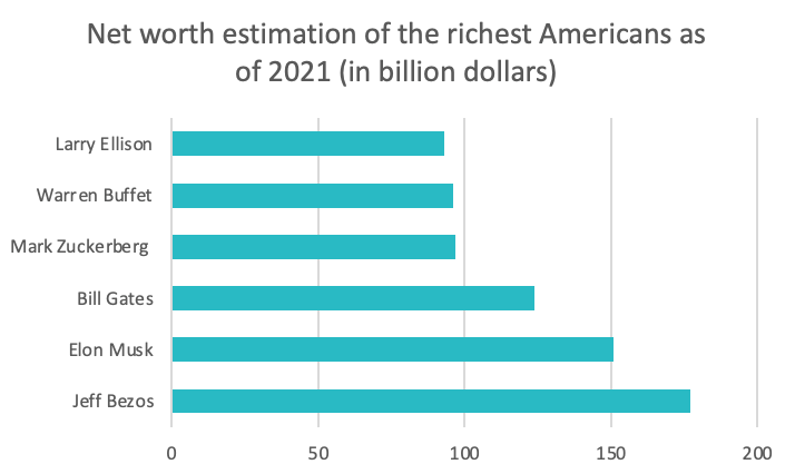 Source : statista.com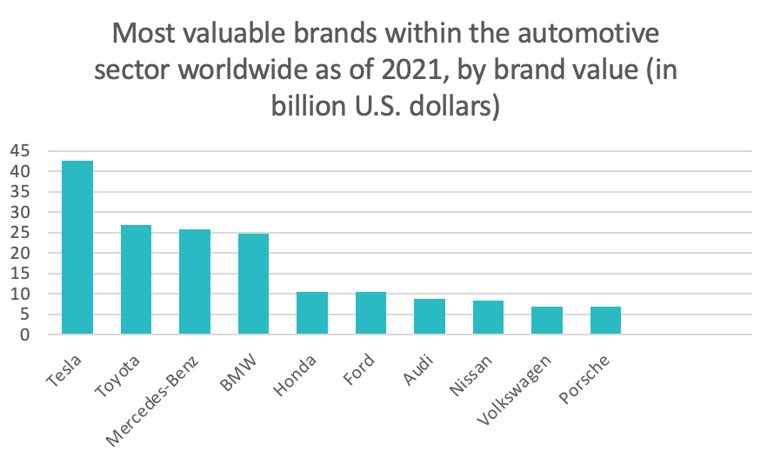 Source : statista.com
Il mercato
Tesla (TSLA) opera nel mercato delle auto elettriche. Il mercato globale dei veicoli elettrici è ancora recente. Questo trasporto sta diventando sempre più popolare a causa della preoccupazione per lo sviluppo sostenibile. Quindi, offrendo opportunità a startup e aziende specializzate in questo tipo di trasporto.
L'autonomia, la potenza del motore e i sistemi di ricarica dei veicoli elettrici continuano a migliorare. I miglioramenti e l'innovazione continueranno man mano che molte aziende stanno entrando nel mercato.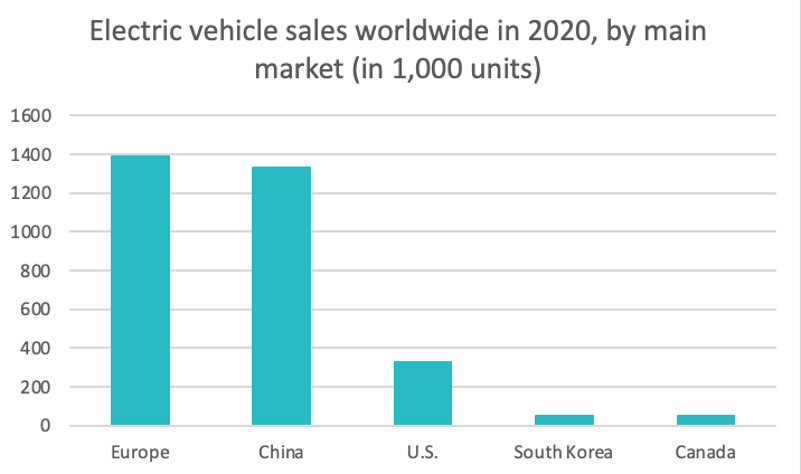 Source : statista.com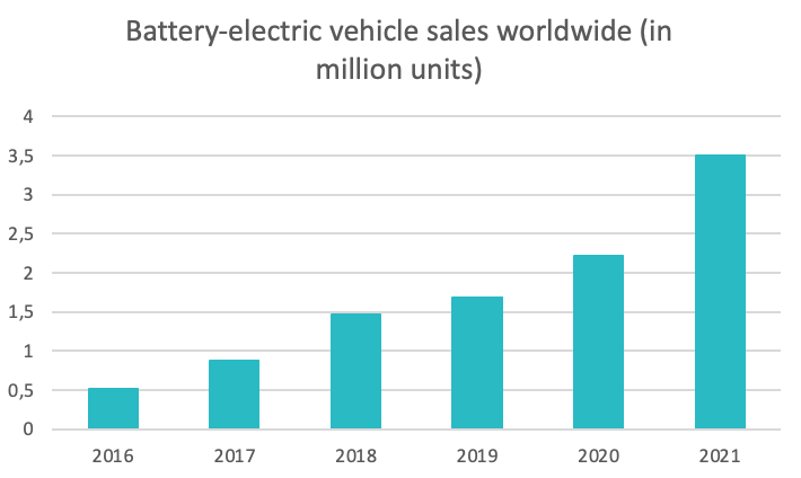 Source : statista.com
Cifre chiave e indicatori finanziari
Market capitalization as of June 01, 2022: $656.96 Billion[1] (2022)
Revenue: $81,462 Millions[2] (2022)
Net income: $12,587 Millions[3] (2022)
Dividends paid: No dividends
Earnings per share: $3.63[4] (2022)
Price to earnings ratio: ≃ 51.6[5] (2022)
Debt to equity ratio: 0.07[6] (2022)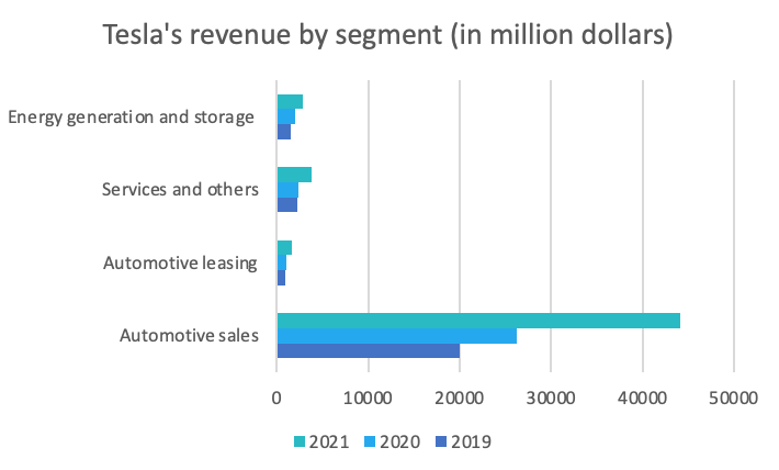 Source : macrotrends.com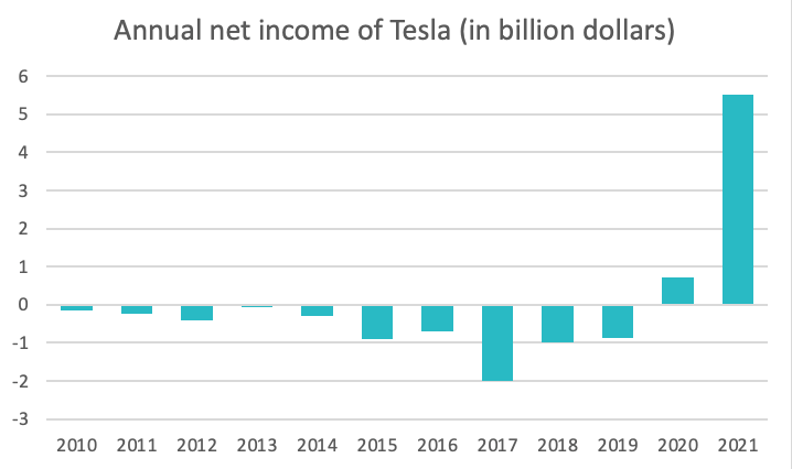 Source : macrotrends.com
Graniteshares offre prodotti
TESLA
Sources
DISCLAIMER
Questo è un disclaimer che afferma che tutto il trading e gli investimenti comportano dei rischi. Fai sempre le tue ricerche e non investire più di quanto puoi permetterti di spendere.
GraniteShares non si assume alcuna responsabilità per eventuali perdite o danni derivanti direttamente o indirettamente dall'uso di questo blog o dei contenuti. GraniteShares Limited ("GraniteShares") (FRN: 798443) è un rappresentante designato di Messels Limited che è autorizzata e regolamentata dalla Financial Conduct Authority.
Questo blog non costituisce un'offerta di acquisto o vendita o una sollecitazione di un'offerta di acquisto di titoli in alcuna società. Nulla di quanto contenuto nel presente documento costituisce consulenza di investimento, legale, fiscale o di altro tipo né si deve fare affidamento su di esso per effettuare un investimento o altra decisione. Non viene fatta alcuna raccomandazione positiva o meno riguardo a singoli titoli o investimenti qui menzionati. Qualsiasi elenco riassuntivo di fattori di rischio non pretende di essere un'enumerazione completa o una spiegazione dei rischi coinvolti in un particolare investimento. I potenziali clienti devono consultare i propri consulenti legali, fiscali e finanziari prima di decidere di investire. Questa email contiene le opinioni dell'autore e tali opinioni sono soggette a modifiche senza preavviso. La fonte dei dati è GraniteShares, salvo diversa indicazione. Non viene fornita alcuna garanzia per l'accuratezza delle informazioni fornite che sono state ottenute da fonti ritenute affidabili. Questa e-mail e le informazioni qui contenute sono destinate esclusivamente all'uso delle persone (o entità che rappresentano) a cui sono state fornite. La performance passata non è un indicatore affidabile dei risultati futuri. Il valore di un investimento può aumentare o diminuire e può comportare perdite, fino alla perdita totale dell'importo inizialmente investito. Gli investimenti possono comportare numerosi rischi inclusi, tra gli altri, rischi aziendali, rischi di mercato generali, rischi di credito, rischi di cambio, rischi di tasso di interesse, rischi geopolitici e rischi di liquidità. Si prega di notare che gli Exchange Traded Products short e con leva finanziaria di GraniteShares sono per investitori sofisticati.