GAFAM Stocks
Posted: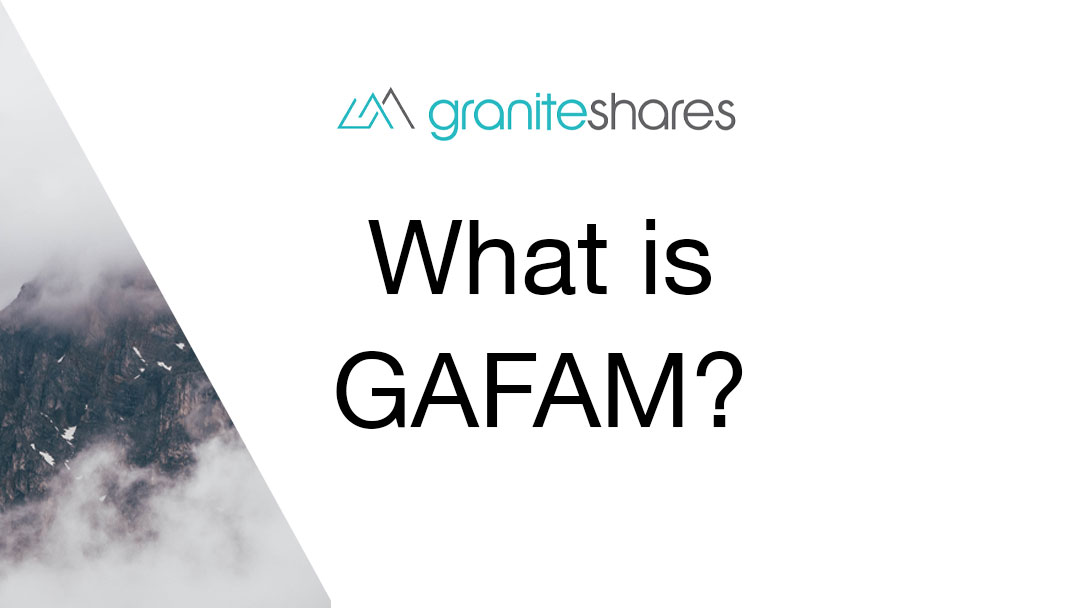 GAFAM Stocks
Are you considering investing in GAFAM stocks? We'll examine why some investors like GAFAM stocks and how they use them to navigate the tech sector. Throughout their history, GAFAM stocks have weathered varied market conditions, making them a potentially attractive addition to investment portfolios 
If you are interested in long-term or short-term investment strategies, you might consider investing in GAFAM stocks. We'll explain why these industry leaders are worthy of your consideration.
What Are GAFAM Stocks?
GAFAM is an acronym representing the five largest US tech stocks traded on the NASDAQ stock exchange. GAFAM stocks are also to be found in top 10 largest holdings of the S&P 500 Index:
GAFAM Stocks are:
Google (Alphabet): GOOG
Apple: AAPL
Facebook: FB
Amazon: AMZN
Microsoft: MSFT
GAFAM is very similar to another stock acronym, FAANG, which swaps Microsoft for Netflix. GAFAM excludes Netflix as it is a smaller company than the others, with a market cap of around $225bn.
Understanding GAFAM Stocks
The tech stocks within GAFAM have considerable market influence within their sectors:
Google (Alphabet): Online operations. IPO 2004
Apple: Mobile and desktop systems: IPO 1980
Facebook: Hosting and social media services; IPO 2012
Amazon: Consumer services distribution; IPO 1997
Microsoft: Software solutions; IPO 1986
Each of these companies leads in their sector and because of their size, can drive the stock market overall. GAFAM stocks have massive market capitalizations and represent 17.5% of the value of the entire S&P 500. When stocks within GAFAM don't perform well, it can affect the entire market.
Interestingly enough, only one founder remains as the CEO of their company. Facebook's Mark Zuckerberg is the only remaining founder who still plays an active role in their company. Jeff Bezos stepped down as CEO of Amazon in Feb 2021. Many original founders of these companies still sit on the respective company boards and advise on key decisions.
Naturally, these five tech companies are also the largest tech lobbying spenders. Facebook leads this lobby effort at $10 million in spending in 2020. With tech regulation looming, all five companies have a vested interest in policy emanating from Washington.
GAFAM
GraniteShares GAFAM ETPs provide exposure to the equal weight to following companies: Alphabet, Amazon, Facebook, Apple and Microsoft
Product Offerings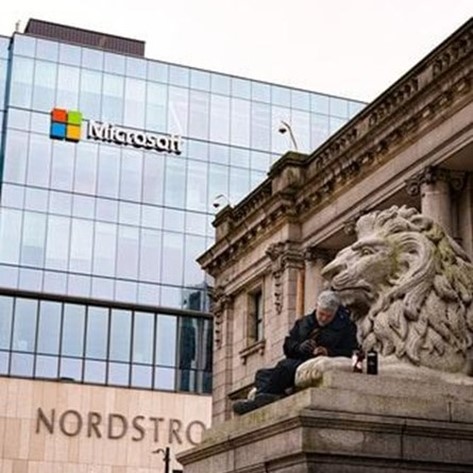 GAFAM vs. FAANG
GAFAM stocks all belong in the technology sector, while FAANG includes Netflix. These companies are the five most valuable businesses in the US, and they are global leaders and influencers.
GAFAM has a joint market cap of approximately $4.5 trillion as of March 2021. Apple and Microsoft have market caps well over $1 trillion. And Apple is the first company to reach a market cap of over $2 trillion in 2020. Amazon and Alphabet both have market caps of over $900 billion. 
Netflix vs. Microsoft
Netflix has a market cap of about $228 billion as of March 2021. Netflix is the 36th most valuable company globally, but its market cap is significantly much smaller than Microsoft and the other GAFAM stocks. Netflix is 21st on the S&P 500 while Microsoft is 2nd. While its market cap is less, the company is included in FAANG because of its dramatic growth and appeal among investors over the last five years.
Microsoft's other advantage over Netflix is its diversified business prospects. While Netflix is bound to the streaming market, Microsoft is involved in various end-markets, diversifying its revenue mix.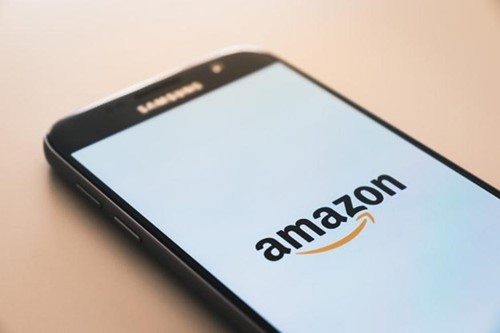 How to Invest in GAFAM Stocks
Until very recently, investors were mostly limited to trading stocks or options on individual GAFAM stocks. Investors looking for broader exposure were limited to strategies such as technology ETFs or index funds that included exposure to many more companies than just FATANG.
If you're interested in GAFAM exchange-traded products (ETPs), only one company offers a range of products on FAANG, GAFAM and FATANG stocks. Graniteshares ETPs are "pure play" investments, meaning that they are not diluted with unrelated stocks. Graniteshares ETPs follow equally weighted indexes that rebalance quarterly. Graniteshares family of ETPs allows investors to go long or short the GAFAM indices or even 3x leveraged.
| Product Name | Ticker | Leverage Factor |
| --- | --- | --- |
| | |   |
| | | |
| | | |
| | | |
| | |   |
| | | |
| | | |
| | | |
| | |   |
| | | |
| | | |
| | | |
 DISCLAIMER
This is a disclaimer stating that all trading and investing comes with risks. Always do your research and do not invest more than you can afford to spend.
GraniteShares accepts no responsibility for any loss or damage resulting directly or indirectly from the use of this blog or the contents. GraniteShares Limited ("GraniteShares") (FRN: 798443) is an appointed representative of Messels Limited which is authorised and regulated by the Financial Conduct Authority.
This blog does not constitute an offer to buy or sell or a solicitation of an offer to buy securities in any company. Nothing contained herein constitutes investment, legal, tax or other advice nor is to be relied upon in making an investment or other decision. No recommendation is made positive or otherwise, regarding individual securities or investments mentioned herein. Any summary list of risk factors does not purport to be a complete enumeration or explanation of the risks involved in a particular investment. Prospective clients must consult with their own legal, tax and financial advisers before deciding to invest. This email contains the opinions of the author and such opinions are subject to change without notice. The source of data is GraniteShares unless otherwise stated. No guarantee is made to the accuracy of the information provided which has been obtained from sources believed to be reliable. This email and the information contained herein is intended only for the use of persons (or entities they represent) to whom it has been provided. Past performance is not a reliable indicator of future results.  The value of an investment may go down as well as up and can result in losses, up to and including a total loss of the amount initially invested. Investments may involve numerous risks including, among others, company risks, general market risks, credit risks, foreign exchange risks, interest rate risks, geopolitical risks and liquidity risks.  Please note that GraniteShares short and leveraged Exchange Traded Products are for sophisticated investors.