What Are FANG Stocks? [Definition & FAQ]
Posted: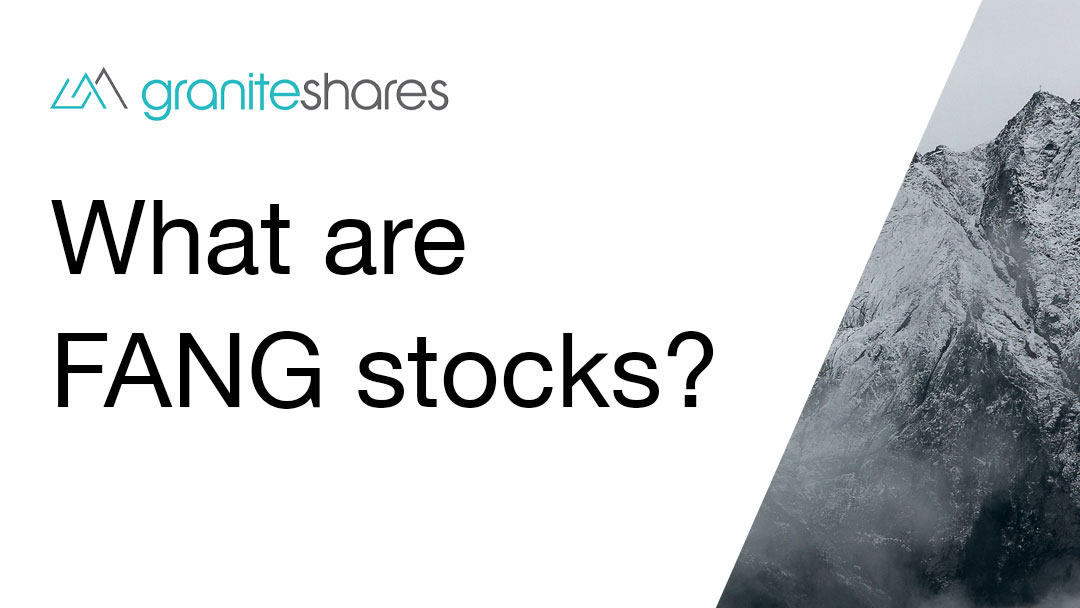 In the world of finance, FANG is an acronym that refers to four American-based technology giants. Companies in this group contain Facebook (FB), Amazon (AMZN), Netflix (NFLX), and Google (GOOG)—after this acronym was born, Google restructured to Alphabet Inc. in 2015; however, the acronym remains the same.
FANG stocks are all known for tremendous growth in their respective industries.
Keep reading to learn everything you need to know about FANG stocks; what each company of this group produces, if their stocks are overvalued, and reasons for investing.
What Do I need to Know About FANG Stocks?
FANG is a group of the most prominent technology companies forged into an acronym. Over time, companies like Facebook, Amazon, and Alphabet have become dominant in their respective sectors.
In addition to their dominance in core areas of expertise, they have expanded aggressively into other products, services and markets. For example, In 2014, Facebook purchased Oculus, a virtual reality technology company that produced games, accessories and headset, moving into gaming. Amazon bought Whole Foods, an organic brick-and-mortar grocery store chain, and also moved into cashier-less stores. Google has expanded into smartphones, devices and other technologies.
In 2017, investors added Apple (AAPL) to the acronym, transforming FANG from the mostly internet-only service group into the acronym FAANG.
Every company in the FANG group of stocks has shown a large amount of growth throughout the past five years.
Not only does Facebook have the world's most extensive social media user base with over 2.5 billion users, but they also own the app WhatsApp. To this day, WhatsApp has over 850 million downloads, making it one of the most downloaded apps on the planet. Facebook continues to grow as it calculates investments to acquire new companies and pour research money into it.
With over $350 billion in sales during 2020, Amazon remains the largest internet retailer. Not only that, but close to half of Amazon's customers opted to pay for their subscription service, Amazon Prime. This strategy plants Amazon's foot in the door to other cloud computing services such as video and music streaming in addition to cloud storage.
Alphabet dominates the search engine chart with over 200 companies under its umbrella, with Google as number one and YouTube as two. It runs the Android smartphone operating system, which makes up for most of the smartphone market as a whole. Alphabet also owns software and devices we use daily; Google maps, Waze, Nest, and too many others to name.
Despite all the innovations these companies have pioneered, there are risks surrounding the FANG, and FAANG, stocks. Given the stellar performance of these stocks over the last few years, some commentators have argued these companies' stock prices could be overvalued and have called for a correction.
Contact us to learn more about our investment solutions, and more.
Frequently Asked Questions about FANG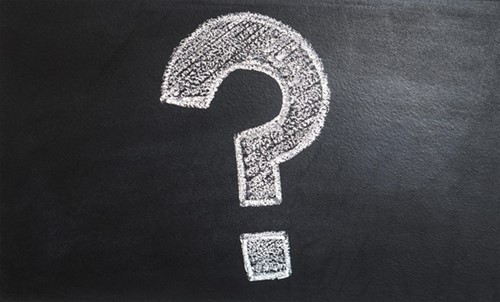 FANG stocks are some of the biggest companies in the world, and are so for a good reason. They dominate their fields and have proven business models.
After those facts, we now know what the acronym stands for and what companies are involved. Let's dive deeper into:
Where the acronym came from.
Why certain companies didn't make it onto this list.
If they are overvalued.
How these stocks perform.
More information about what the companies do.
If they're worthy of investment.
How to invest in FANG stocks
Where Did the Acronym for FANG Come From?
In 2013, the host of CNBC's Mad Money, Jim Cramer, took the first letter of the four American technology giants to craft the clever acronym, FANG. Cramer applauded these companies for being dominant in their markets.
During the massive restructuring in 2015, Google put itself under the umbrella of holding conglomerate Alphabet Inc. Rather than changing the acronym to FANA. Investors kept the term FANG as is.
In 2017, Apple was added to FANG by investors and turned into FAANG.
What Business Do FANG Companies Focus On?
While FANG companies are technology leaders in their own respective fields, each has invested both organically and in acquisitions over the years to aggressively tackle whatever market they enter.
FANG companies and what they do include:
Facebook. A social media platform with over 69 billion users at the end of 2020. Facebook also owns known companies such as: the popular photo-sharing app, Instagram; internationally known messenger, WhatsApp; and Oculus VR. Facebook also plans to launch an in-house cryptocurrency, Diem (formerly known as Libra)
Amazon is the world's largest business to consumer online retailer with over 110 million subscribers on its paid subscription model, Amazon Prime. Amazon Inc. has also divided its investments into brick-and-mortar establishments such as Whole Foods and cloud services with Amazon Web Services.
A DVD-by-mail rental service turned video streaming platform, Netflix sits as the second largest streaming service in the world (behind YouTube), however, they have the largest subscription-base with over 183 million active subscribers. It isn't the biggest player in the FANG group, but with continual output of original content, Netflix is a leader in streaming.
Google (Alphabet) In 2015, the world's largest search engine was restructured and became Alphabet Inc. Not only does this massive company house a search engine that became a verb, but it competes in various cloud computing markets in addition to device manufacturing.
Why Isn't Microsoft a FANG Company?
While Microsoft has a larger market capitalisation than some of the FANG and FAANG companies, there are a few solid reasons why investors didn't include it in the group.
Microsoft still dominates the market that it originally created. However, since the creation of Windows,some critics of the company say it has fallen behind in innovation. Unlike, for example, Google, which continues to innovate with smart technology, and Amazon searching for ways to expand in their industries.
Are FANG Stocks Overvalued?
There is no debate that FANG stocks have tended to trade at higher valuations than certain sectors of the market but that doesn't necessarily mean they are overvalued. They are quality companies that have delivered growth for investors and therefore trade at a premium. People will make up their own minds about whether that growth is sustainable and whether the premium is justified. 
Learn more about how GraniteShares can give you cutting-edge alternative investment solutions through ETFs.
Are FANG Stocks a Great Investment?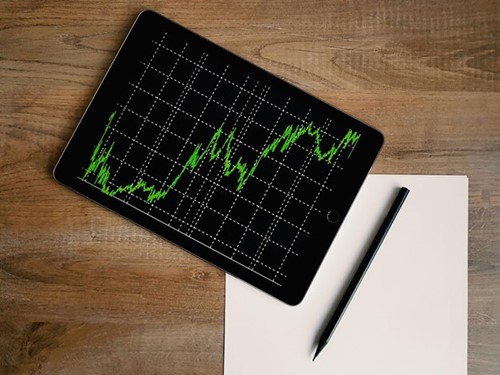 With the phenomenon of the network effect on their side, the FANG companies have been able to keep users on their platforms while increasing their value.
There are various ways that FANG companies utilize the networking effect. Some examples of this at work include:
In addition to keeping the crown of the top social media network, Facebook uses the data of its over 2 billion users to continually improve their products, services and funnel them toward new ventures Facebook develops or acquires.
Not only does Amazon's Prime subscription service lock users into their ecosystem, but as they add more features; gaming, media streaming, cloud storage, and more, this continues to pull users from competitors in various fields and to choose Amazon.
While Netflix doesn't innovate as much as other FANG companies, it uses its algorithm to recommend and produce in-house content to keep users entertained, despite facing competition from kingpins Disney, Apple, and other streaming services.
Alphabet generated over $140 billion in ad revenue alone in 2020. With the continual improvement of Google services such as YouTube and Google Play, Google has moved more toward other revenue avenues to future-proof their company.
If you have interest in investing in FANG stocks, we will cover how to do so later.
Why FANG Stocks Might Not Be The Best Investment
One factor that poses a risk is that due to their size and influence, each of these companies is vulnerable to public opinion and regulatory scrutiny. For example, Amazon and Alphabet have lost massive lawsuits over accusations of data mining. Furthermore, Google and Facebook face anti-competitive investigations due to allegations of illegal monopolization.
If public opinion were to shift enough, it could lead to boycotting of these companies, thus lowering their value and, in the end, damaging their investment appeal. Although it may seem these companies are too big to fail, that's usually never truly the case.
However, given the court of public opinion can change at any time, if you're considering investing in FANG or FAANG stocks, perform your research ahead of time to ensure you make the most informed decision possible.
How Do I Invest In FANG Stocks?
If you're interested in FANG exchange-traded products (ETPs), only one company, Graniteshares, offers a range of exchange traded products on FAANG, GAFAM and FATANG stocks. Graniteshares ETPs are "pure play" investments, meaning that they provide pure exposure to the relevant index and are not padded or diluted with other stocks that may not be relevant or correlated. Graniteshares ETPs follow equally weighted indexes that rebalance quarterly. Graniteshares family of ETPs allows investors to go long or short the FAANG indices or even 3x leveraged.
| Product Name | Ticker | Leverage Factor |
| --- | --- | --- |
| GraniteShares FAANG ETP | FANG |   |
| GraniteShares 1x Short FAANG Daily ETP | SFNG | -1x |
| GraniteShares 3x Long FAANG Daily ETP | 3FNG | +3x |
| GraniteShares 3x Short FAANG Daily ETP | 3SFG | -3x |
| GraniteShares GAFAM ETP | GFAM |   |
| GraniteShares 1x Short GAFAM Daily ETP | SGFM | -1x |
| GraniteShares 3x Long GAFAM Daily ETP | 3GFM | +3x |
| GraniteShares 3x Short GAFAM Daily ETP | 3SGF | -3x |
| GraniteShares FATANG ETP | FTNG |   |
| GraniteShares 1x Short FATANG Daily ETP | SFTG | -1x |
| GraniteShares 3x Long FATANG Daily ETP | 3FTG | +3x |
| GraniteShares 3x Short FATANG Daily ETP | 3SFT | -3x |
DISCLAIMER
This is a disclaimer stating that all trading and investing comes with risks. Always do your research and do not invest more than you can afford to spend.
GraniteShares accepts no responsibility for any loss or damage resulting directly or indirectly from the use of this blog or the contents. GraniteShares Limited ("GraniteShares") (FRN: 798443) is an appointed representative of Messels Limited which is authorised and regulated by the Financial Conduct Authority.
This blog does not constitute an offer to buy or sell or a solicitation of an offer to buy securities in any company. Nothing contained herein constitutes investment, legal, tax or other advice nor is to be relied upon in making an investment or other decision. No recommendation is made positive or otherwise, regarding individual securities or investments mentioned herein. Any summary list of risk factors does not purport to be a complete enumeration or explanation of the risks involved in a particular investment. Prospective clients must consult with their own legal, tax and financial advisers before deciding to invest. This email contains the opinions of the author and such opinions are subject to change without notice. The source of data is GraniteShares unless otherwise stated. No guarantee is made to the accuracy of the information provided which has been obtained from sources believed to be reliable. This email and the information contained herein is intended only for the use of persons (or entities they represent) to whom it has been provided. Past performance is not a reliable indicator of future results.  The value of an investment may go down as well as up and can result in losses, up to and including a total loss of the amount initially invested. Investments may involve numerous risks including, among others, company risks, general market risks, credit risks, foreign exchange risks, interest rate risks, geopolitical risks and liquidity risks.  Please note that GraniteShares short and leveraged Exchange Traded Products are for sophisticated investors.