What Is FAANG? [Stock & ETF Overview]
Posted: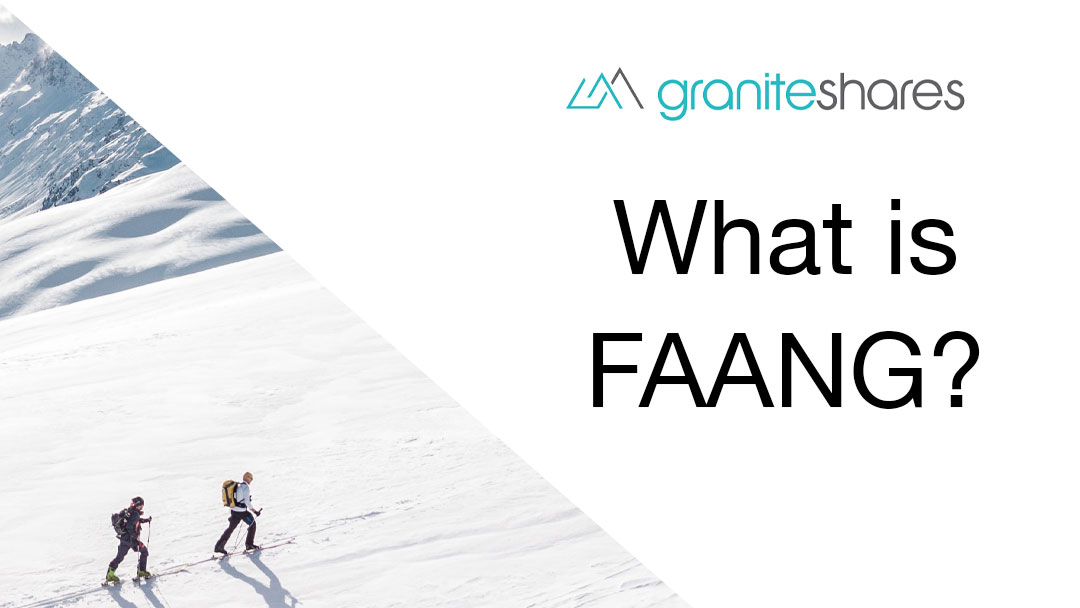 FAANG is an acronym of five internationally-famous technology giants based in the United States: Facebook, Apple, Amazon, Netflix, and Google (now Alphabet). Not only are FAANG companies easily recognized and household names, but because they make up such a large portion of the stock market, they can impact the market as a whole.
Therefore, it would be an excellent opportunity to learn more about these companies.
Read on to learn more about the FAANG group that makes up for a good portion of the S&P 500 market, what they do, how to invest in them, and whether they're a good investment to make in the first place.
An Brief Overview of FAANG Companies
FAANG is the extension of an acronym coined in 2013 from CNBC's Mad Money's host, Jim Cramer, except this time with an additional A. FANG, its predecessor, was created to refer to the four dominant and growing, technology American-based companies, Facebook (FB), Amazon (AMZN), Netflix (NFLX), and Alphabet (GOOG)—originally Google until 2015.
In 2017, investors felt that it was time to add Apple (AAPL) into this group of companies, leading to the now-dubbed FAANG.
The FANG stocks originally were intended for internet-based companies. As time passed, each of the FANG companies diversified their business models and the acronym was expanded to reflect technologies companies more broadly that had become dominant in their respective market, hence Apple's addition.
As with FANG stocks, FAANG stocks are famous for their significant growth and as a result of their size have enormous influence on the market. Furthermore, this group of companies makes up approximately 20% of the S&P 500.
FAANG stocks are also individual shares found in ETFs or mutual funds. You may also find them in employer-sponsored offerings in addition to 401(k) plans.
Keep reading to learn how the globally-recognized conglomerates have impacted the stock market and what these companies do.
If you're interested in diversifying your income or have questions about ETFs, contact us and we will help you.
Facebook
With over 2.8 billion active users as of 2020, social media powerhouse Facebook overtook Myspace after its creation in 2004 and became the social media network a lot of the world uses today.
An internationally recognized social media giant that over the years acquired various widely known hardware and software companies such as:
Chainspace: A startup founded by researchers from the University College London who developed it to process payments and multiple services through blockchain.
CTRL Labs: A brain-computing startup that develops non-invasive neural interface technology. This company aims to use your brain to control devices.
Instagram is a massive photo and video sharing social media app purchased by Facebook in 2012 and has over 190 million active users to this day.
Oculus VR: Virtual reality (VR) headsets, equipment, apps, and games.
WhatsApp: A messenger app acquired by Facebook in 2014 with over 850 million global downloads, making it one of the most downloaded apps..
Facebook is also creating its own cryptocurrency, Diem—originally Libra until December 2020—to use as a potential alternative to the US Dollar.
Apple
A household name that most around the world will know of is one of the largest smartphone manufacturers on the globe. Their history goes back to the innovation of their Macintosh computer in the 1980s.
Over the years, Macs and iPhones have become such popular items that on day one of their newest item's release, you will usually see a massive line of people hoping to get their hands on the newest device.
Though Apple finds most of its revenue from devices like their Macs and iPhones, growth has lately been coming from their walled garden services such as Apple Pay and the Apple Store. Their high-margin bundled subscription service has grown in popularity. It tackles various areas such as cloud storage, fitness, gaming, music, and more, allowing them to diversify their revenue from internet-based services.
Amazon
Once a company that sold books from a garage in Bellevue, Washington, it is now the largest online retailer . With over $350 billion in sales in 2020 alone, over half of their customer base subscribed to their paid subscription service Amazon Prime.
Over the years, Amazon Inc., spearheaded by Jeff Bezos, has re-imagined the way books are read with creations such as the Kindle and acquired the brick-and-mortar organic foods retailer Whole Foods, video game streaming service Twitch, and more.
It has also grown to become a competitor in cloud computing with its storage solution, Amazon Drive, music and video streaming, and apps. Furthermore, Amazon gives creators plenty of opportunities to craft content through various mediums to share with the world.
Netflix
Netflix began as a DVD-by-mail rental service and shifted to an affordable online video streaming around 2007, which now has over 3,000 movies. Compared to the other FAANG members, Netflix is smaller. It continues to grow as it invests in internationally acclaimed original content that has gathered over 150 million active subscribers from around the globe.
Although Netflix has awarded dedicated users throughout its years, it does have some volatility attached. These days, Netflix has faced a lot more competition, with most networks providing their in-house streaming services. For example, you have Amazon Prime Video, Disney Plus, Apple TV+, YouTube Movies, and more that continue to enter the market and put Netflix to the test.
Google (Alphabet)
In 2015, the world's largest search engine was restructured and became Alphabet Inc. Not only does this massive company house a search engine that became a verb, but it competes in various cloud computing markets in addition to device manufacturing.
Alphabet controls and provides the following:
Nest is a collection of various smart devices that manage tasks, play media, and more.
The fitness electronics company, Fitbit, was acquired in 2021, and it produces equipment such as smartwatches that monitor vitals and physical activities.
Waymo is a company looking to innovate autonomous driving with hopes that one day it can make driving accessible to those who can't and solve the problem of vehicle-related injuries.
Over the years, YouTube has become the second-largest internet search engine around, only behind Google itself. They are giving opportunities to creators around the world in addition to housing billions of videos, with over 300 hours of watchable content uploaded to the platform every minute.
Do FAANG Companies Offer An ETF?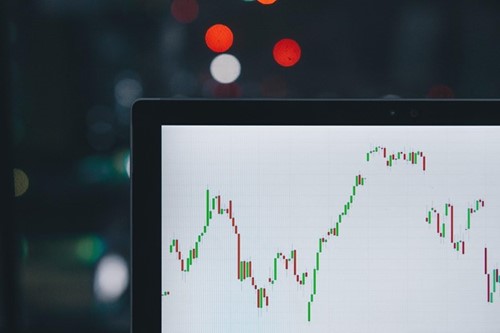 If you're interested in FAANG exchange-traded products (ETPs), only one company offers a range of products on FAANG, GAFAM and FATANG stocks. Graniteshares ETPs are "pure play" investments, meaning that they are not diluted with unrelated stocks. Graniteshares ETPs follow equally weighted indexes that rebalance quarterly. Graniteshares family of ETPs allows investors to go long or short the FAANG indices or even 3x leveraged.
If you prefer to avoid the fees, you might do better building your own portfolio of FANG+ stocks to maximize your gains.
Learn more about what ETFs you should consider adding to your portfolio. If you have any questions or would like to request a meeting, contact us.
Should I Invest in FAANG Companies?
Why should you not invest in FAANG stocks? All the companies listed have dominated the S&P 500 index. Furthermore, each of the FANG Plus companies benefits from the network effect, which is when increased numbers of participants, users in this case, vastly improve a service or good's value.
As we have mentioned, each company offers a network effect:
With billions of active users, Facebook products grow in value because many want to stay on the platform solely to make sure they can keep in touch with family, friends, or members in a Facebook group.
Apple's walled garden system makes it a lot more difficult for users in their ecosystem to switch to a different one. With services such as Apple One, which combines cloud storage, music streaming, and more, this gives users even less reason to switch.
Amazon Prime locks users into their system, creating an appeal for third-party vendors to continue using Amazon. The network effect also goes for businesses or individuals who rely on creating content through Amazon Web Services or Twitch.
The millions of Netflix's global user base continually helps Netflix decide what performs best on their platform and locks themselves into Netflix's payment plans.
Google (Alphabet) doesn't only benefit from having the first and second most prominent search engines globally. Still, with all this user data, they're able to use it to fare well in almost any industry they enter. At this point, Alphabet is practically too big to fail. This fact is because so many rely on YouTube for video entertainment and income. Or with search results on their primary search engine.
On top of that, all of the FAANG companies continue to acquire new assets, which allows them to invest more into industries that usually don't receive much of it. For example, you have Facebook investing in creating an internationally-usable cryptocurrency and Alphabet with creating autonomous vehicles. This fact alone makes each of these companies more profitable.
Keep in mind that more users and governments have criticized Google and Facebook for mishandling their user's data and mistreating their user base. Furthermore, Alphabet and Facebook have come under attack for their possible use of anti-competitive practices and possible breaking of antitrust laws.
Research how these companies are currently doing as opposed to how they did in the past before you make any investments.
How Do I Invest In Fang Stocks?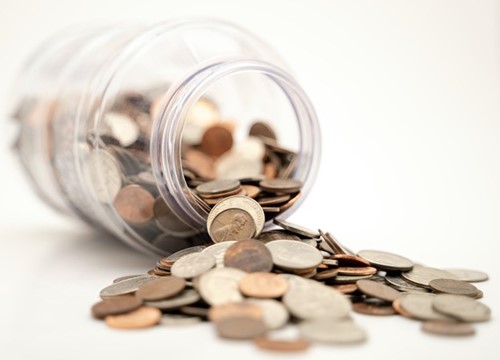 There are a few routes that you can take if you're interested in investing in FAANG companies:
FAANG exchange-traded funds. If you're interested in FAANG exchange-traded products (ETPs), only one company offers a range of products on FAANG, GAFAM and FATANG stocks. Graniteshares ETPs are "pure play" investments, meaning that they are not diluted with unrelated stocks. Graniteshares ETPs follow equally weighted indexes that rebalance quarterly. Graniteshares family of ETPs allows investors to go long or short the FAANG indices or even 3x leveraged.
Exchange-traded funds. Like buying stocks, you would purchase ETFs—otherwise known as exchange-traded funds—on a market trading session through an ordinary brokerage account.
If you would like to diversify your portfolio and invest in FAANG companies, ETFs are the most efficient way to invest due to their pure play nature and straightforward access.
| Product Name | Ticker | Leverage Factor |
| --- | --- | --- |
| | |   |
| | | |
| | | |
| | | |
| | |   |
| | | |
| | | |
| | | |
| | |   |
| | | |
| | | |
| | | |
DISCLAIMER
GraniteShares accepts no responsibility for any loss or damage resulting directly or indirectly from the use of this blog or the contents. GraniteShares Limited ("GraniteShares") (FRN: 798443) is an appointed representative of Messels Limited which is authorised and regulated by the Financial Conduct Authority.
This blog does not constitute an offer to buy or sell or a solicitation of an offer to buy securities in any company. Nothing contained herein constitutes investment, legal, tax or other advice nor is to be relied upon in making an investment or other decision. No recommendation is made positive or otherwise, regarding individual securities or investments mentioned herein. Any summary list of risk factors does not purport to be a complete enumeration or explanation of the risks involved in a particular investment. Prospective clients must consult with their own legal, tax and financial advisers before deciding to invest. This email contains the opinions of the author and such opinions are subject to change without notice. The source of data is GraniteShares unless otherwise stated. No guarantee is made to the accuracy of the information provided which has been obtained from sources believed to be reliable. This email and the information contained herein is intended only for the use of persons (or entities they represent) to whom it has been provided. Past performance is not a reliable indicator of future results.  The value of an investment may go down as well as up and can result in losses, up to and including a total loss of the amount initially invested. Investments may involve numerous risks including, among others, company risks, general market risks, credit risks, foreign exchange risks, interest rate risks, geopolitical risks and liquidity risks.  Please note that GraniteShares short and leveraged Exchange Traded Products are for sophisticated investors.