Comment investir dans FANG ETFs
Publié: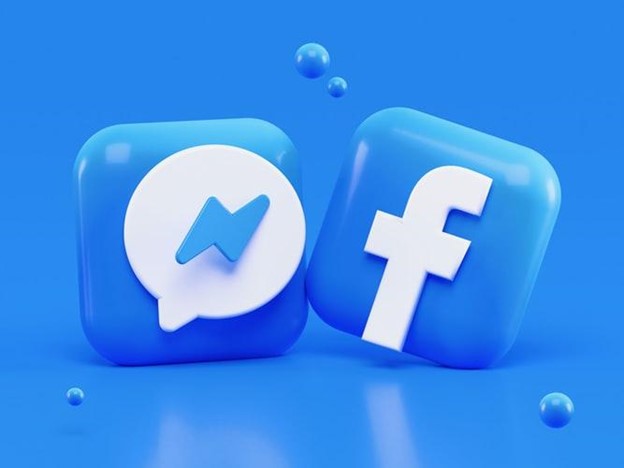 Les investisseurs et les gestionnaires de fonds spéculatifs (hedge funds) diversifient leurs portefeuilles en investissant dans FANG ETFs. Quelles sont les actions FANG et pourquoi sont-elles si populaires ? Nous examinerons les performances des actions FANG et pourquoi ces actions sont lucratives. 
Que vous préfériez des stratégies d'investissement à long ou à court terme, FANG profite aux deux. Nous vous expliquerons pourquoi ces leaders de l'industrie valent votre investissement. 
Que sont les FANG ETFs

?
Jim Cramer, l'animateur de Mad Money de CNBC, a inventé le terme FANG en 2013 en posant la question :  votre portefeuille a-t-il des actions FANG dedans ? FANG est l'acronyme de quatre plus grandes entreprises américaines. Connues pour avoir doublé leur croissance au cours des cinq dernières années, ces quatre sociétés américaines comprennent FANG: 
Facebook: FB
Amazon: AMZN 
Netflix: NFLX
Google (Alphabet): GOOGL
Chaque action FANG se négocie à un volume impressionnant à la bourse NASDAQ. FANG est très similaire à un autre acronyme boursier, FAANG, qui comprend les mêmes actions avec l'ajout d'Apple.Ces actions sont souvent regroupées ensemble car elles expriment chacune une bonne fluctuation des prix et une excellente liquidité.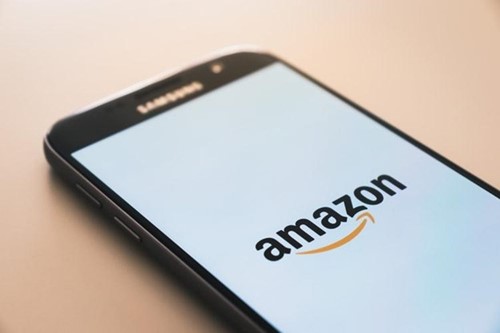 Pourquoi les investisseurs achètent et vendent FANG ETFs ?
Les fonds négociés en bourse (FNB) et les fonds communs de placement qui suivent le S&P 500 ou d'autres indices boursiers bien connus incluront généralement toutes les actions FANG, car elles constituent désormais une partie importante du marché boursier américain en termes de taille. 
Mais il existe de nombreuses raisons d'investir dans les FANG ETF: 
Capitalisation boursière et revenus
FANG a une capitalisation boursière commune d'environ $3.86 billions de dollars en mars 2021. Les capitalisations boursières individuelles sont tout aussi impressionnantes: 
Netflix, le plus petit du groupe, a connu une croissance sans précédent au cours des cinq dernières années. Chaque action des FANG a augmenté d'au moins 100 % au cours des cinq dernières années, ce qui représente une croissance impressionnante pour les sociétés établies. 
En 2020, chaque société FANG a généré des revenus de plusieurs milliards de dollars: 
Meilleures actions du S&P 500
Les entreprises au sein de FANG dirigent et influencent la performance de leurs secteurs. Ces sociétés sont de si gros poids lourds que, à l'exception de Netflix, elles figurent dans le top dix des actions les plus valorisées du S&P 500 :   
Amazon est n°3 avec 4,5% de la valeur du S&P 500

 

L'alphabet est #4 avec 3,5%

 

Facebook est #5 avec 2%

 
Seuls Microsoft et Apple ont plus de valeur. Le S&P 500 a gagné 16,26% en 2020, dopé principalement par ces géants de la technologie qui ont surperformé le reste de l'indice. 
Étant donné que les actions FANG détiennent un pourcentage important de la valeur marchande et ont un volume de transactions élevé, elles peuvent affecter la volatilité globale du marché. 
Fiabilité et durabilité
Les actions FANG sont devenues les principales actions du S&P 500 grâce à l'innovation et à la diversification des services, leur permettant de faire face aux changements du marché et aux récessions. Pendant la pandémie de 2020, les actions FANG ont augmenté de 43% par rapport au reste du secteur qui a perdu environ 4%. Cette croissance illustre l'importance d'avoir des FANG ETF.
Les FANG ETF sont des investissements fiables à long terme. Les sociétés FANG assurent la stabilité du fonds même dans des conditions de marché difficiles. Un FANG ETF équilibre la distribution de sorte que votre portefeuille soit soumis à la volatilité d'une action FANG. 
Effet de

 

Réseau
Presque toutes les entreprises FANG bénéficient de l'effet de réseau, où les biens et services acquièrent une valeur indirecte à mesure que de plus en plus de personnes les utilisent. Chacune de ces sociétés a un nombre important de clients qui permet: 
Les produits

 

d'avoir

 plus de valeur en raison des milliards d'utilisateurs actifs.

 
Les services des vendeurs de

 devenir

 plus attrayants pour les marchands tiers.

 

Des analyses de données et des commentaires précieux pour générer du contenu et des services.

 

Un écosystème inestimable enferme des utilisateurs qui deviennent fidèles.

 
Le vaste réseau d'abonnés et de membres confère à ces entreprises un avantage concurrentiel. 
Technologie

 

Avancée
Les entreprises FANG utilisent une technologie et une innovation de pointe pour garder une longueur d'avance. Les quatre sociétés intègrent l'intelligence artificielle (IA) dans leur offre et leurs opérations. Ils utilisent l'IA pour gérer les enchères publicitaires, personnaliser les recommandations, fournir des assistants virtuels, l'IA conversationnelle et rationaliser les opérations. 
Les autres technologies qui attirent l'attention sur le fait que ces entreprises investissent dans la recherche et le développement sont : 
Robotique

 

IoT et Edge computing

 

Authentification sans mot de passe

 
Volume de

 

Trading

 

Elevé
Les actions FANG affichent un volume de transactions constamment élevé, ce qui maintient leur spread bid/ask serré. Les investisseurs sont attirés par les actions FANG pour le trading d'options, ar ils peuvent facilement vendre les actions, ce qui profite à leurs stratégies à court terme. 
De nombreux traders d'options tirent parti des volumes de négociation élevés des actions FANG. Et certains commerçants négocient exclusivement les actions FANG car ils peuvent augmenter  scale their volume quickly leur volume rapidement par rapport à d'autres actions. 
En règle générale, les cours des actions FANG peuvent être négociés à un prix élevé. Par conséquent, l'utilisation d'un FANG ETF est un moyen d'obtenir une exposition à toutes les actions en une seule transaction. L'utilisation d'un ETF peut également être un moyen moins volatil d'obtenir une exposition.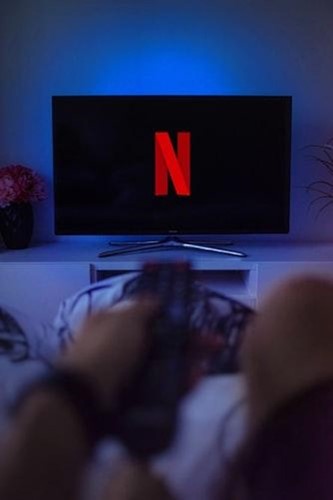 Comprendre les FANG ETF
Bien que la plupart des FANG ETFs ne soient pas exclusifs aux actions FANG, les actions FANG influencent et soutiennent fortement les fonds. En savoir plus sur les sociétés FANG:
Facebook
Mark Zuckerberg a créé Facebook en 2004 alors qu'il était à Harvard. Facebook a défini l'industrie des réseaux sociaux. Zuckerberg dirige toujours l'entreprise en tant que PDG. L'introduction en bourse de Facebook a eu lieu en 2012, mais n'a commencé à générer des bénéfices qu'après avoir commencé à vendre des espaces publicitaires. Les spécialistes du marketing ont préféré les dépenses publicitaires de Facebook aux médias traditionnels, car ils pouvaient mieux cibler et suivre les utilisateurs. 
Pour fidéliser les abonnés aux médias sociaux qui peuvent être volatiles, Facebook a acquis plusieurs concurrents et des réseaux sociaux pour rester pertinent. Ses acquisitions les plus notables ont été Instagram et WhatsApp. 
En 2021, Facebook compte environ 2,8 milliards d'utilisateurs et affiche une croissance des revenus de 20 %. Facebook a également le bilan et les flux de trésorerie les plus stables de toutes les actions FANG. Cependant, Facebook est entouré de controverses. Il fait l'objet d'un examen minutieux pour pratiques contraires à l'éthique de modération de contenu, de confidentialité des données et d'enquêtes antitrust. 
Avec une réglementation technologique massive qui se profile, il n'est pas étonnant que Facebook soit en tête avec 10 millions de dollars de dépenses de lobbying en 2020. Mais Facebook n'est pas le seul. Toutes les sociétés FANG ont un intérêt direct dans la décision de Washington concernant l'industrie technologique. 
Amazon
Amazon a commencé en 1995 en tant que libraire en ligne. Depuis lors, elle est devenue l'une des plus grandes sociétés technologiques multinationales. Fondé par Jeff Bezos, les services prédominants d'Amazon incluent le commerce électronique, la distribution et le streaming numérique. Amazon est l'une des rares entreprises de FANG à être leader dans plusieurs secteurs. 
Amazon est le plus grand détaillant en ligne au monde, détenant 47 % du marché américain du commerce électronique. La société compte plus de 100 millions de membres Amazon Prime, dont un Américain sur trois a un abonnement Prime. En 2020, Amazon a déclaré 386 milliards de dollars de ventes nettes et un revenu net de 21,3 milliards de dollars. 
Amazon a construit un empire en utilisant les meilleures pratiques en matière de distribution, d'informatique en nuage, d'analyse de données et de programme B2C qui permet à des tiers de vendre leurs produits sur la plate-forme d'Amazon. 
Netflix
Créé en 1997, Netflix a commencé comme un service de location de DVD par abonnement par courrier et est devenu l'un des principaux fournisseurs de services de technologie et de diffusion multimédia en continu et le service de diffusion en continu le plus populaire au monde. 
Netflix offre une plate-forme conviviale qui fonctionne sur les différents appareils de l'utilisateur pour regarder des films et des émissions de télévision sans publicité pour un prix d'abonnement abordable. Vous pouvez également télécharger des médias pour les regarder hors ligne, ce qui est une option différenciante. 
Ces dernières années, Netflix a commencé à produire son propre contenu exclusif pour fidéliser les abonnés et concurrencer les services de streaming comme Disney+ et Hulu, une décision qui lui donne un avantage considérable par rapport aux autres services. 
Netflix est la 36e entreprise la plus valorisée au monde. Sa capitalisation boursière est nettement inférieure à celle des autres actions FANG, mais elle est populaire parmi les investisseurs en raison de sa croissance fulgurante au cours des cinq dernières années. Si vous aviez investi dans Netflix en 2015, vos gains seraient de 477% en 2020. 
Netflix est 21e sur le S&P 500 et a connu une année record en 2020 avec un chiffre d'affaires annuel de 25 milliards de dollars et plus de 200 millions d'adhésions. Leur bénéfice d'exploitation a également augmenté de 76% pour atteindre 4,6 milliards de dollars. 
Google (Alphabet)
Fondé en 1998 par Larry Page et Sergey Brin, Google a commencé comme un moteur de recherche Internet. Affichant un algorithme sophistiqué et supérieur pour indexer le nombre croissant de sites Internet, Google est le plus grand moteur de recherche Internet, revendiquant 92% du volume de recherche sur Internet. 
Google s'est restructuré en 2015 sous la société mère Alphabet pour diversifier ses services et étendre son modèle économique. Alphabet propose une activité publicitaire complexe et rentable ainsi que plusieurs applications Web populaires telles que : 
Google Docs
Google Maps
Gmail
Alphabet a également acquis plusieurs sociétés pour étendre ses applications Web et son offre de produits. Les acquisitions les plus notables incluent YouTube et Android. Alphabet affirme qu'Android, le système d'exploitation mobile, détient près de 72% de la part de marché mondiale des smartphones. 
Alphabet est divisé en deux actions GOOG et GOOGL, afin de préserver le droit de vote des fondateurs. GOOGL est l'action ordinaire et GOOG est l'action de classe C. Alphabet dilue le stock en ayant deux stocks et réduit les volumes quotidiens, le rendant moins attrayant pour les day traders. Alphabet a une capitalisation boursière de 1 400 milliards de dollars et une cote de force de 69 en mars 2021.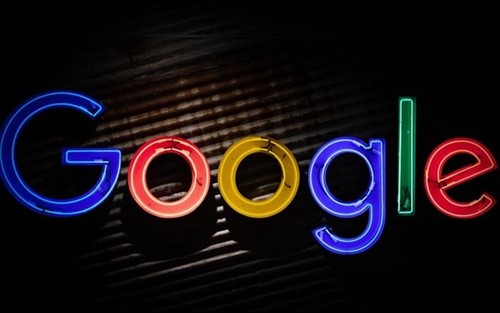 Comment investir dans les FANG ETF
Jusqu'à très récemment, les investisseurs se limitaient principalement à négocier des actions ou des options sur des actions FANG individuelles. Les investisseurs à la recherche d'une exposition plus large étaient limités à des stratégies telles que les ETF technologiques ou les fonds indiciels qui comprenaient une exposition à beaucoup plus de sociétés que FATANG. 
Si vous êtes intéressé par les produits négociés en bourse (ETP) FANG, une seule entreprise propose une gamme de produits sur les actions FAANG, GAFAM et FATANG. Les ETPs de Graniteshares sont des investissements « pure play », ce qui signifie qu'ils ne sont pas dilués avec des actions non liées. Les ETPs de Graniteshares suivent des indices équipondérés qui se rééquilibrent tous les trimestres. La famille d'ETPs de Graniteshares permet aux investisseurs de prendre des positions longues ou courtes sur les indices FANG ou même avec un effet de levier 3x. 
Produit

 
Ticker
Facteur

 de Levier

 
GraniteShares FAANG ETP
FANG
 
GraniteShares 1x Short FAANG Daily ETP
SFNG
-1x
GraniteShares 3x Long FAANG Daily ETP
3FNG
+3x
GraniteShares 3x Short FAANG Daily ETP
3SFG
-3x
GraniteShares GAFAM ETP
GFAM
 
GraniteShares 1x Short GAFAM Daily ETP
SGFM
-1x
GraniteShares 3x Long GAFAM Daily ETP
3GFM
+3x
GraniteShares 3x Short GAFAM Daily ETP
3SGF
-3x
GraniteShares FATANG ETP
FTNG
 
GraniteShares 1x Short FATANG Daily ETP
SFTG
-1x
GraniteShares 3x Long FATANG Daily ETP
3FTG
+3x
GraniteShares 3x Short FATANG Daily ETP
3SFT
-3x
---
 DISCLAIMER
Il s'agit d'une clause de non-responsabilité indiquant que toutes les transactions et tous les investissements comportent des risques. Faites toujours vos recherches et n'investissez pas plus que ce que vous pouvez vous permettre de perdre. 
GraniteShares n'accepte aucune responsabilité pour toute perte ou dommage résultant directement ou indirectement de l'utilisation de ce blog ou de son contenu. GraniteShares Limited (« GraniteShares ») (FRN : 798443) est un représentant désigné de Messels Limited qui est autorisé et réglementé par la Financial Conduct Authority. 
Ce blog ne constitue pas une offre d'achat ou de vente ou une sollicitation d'offre d'achat de titres dans une entreprise. Rien dans les présentes ne constitue un conseil en investissement, juridique, fiscal ou autre et ne doit pas être invoqué pour prendre une décision d'investissement ou autre. Aucune recommandation n'est faite de manière positive ou autre, concernant les titres ou investissements individuels mentionnés dans le présent document. Toute liste récapitulative des facteurs de risque ne prétend pas être une énumération ou une explication complète des risques impliqués dans un investissement particulier. Les clients potentiels doivent consulter leurs propres conseillers juridiques, fiscaux et financiers avant de décider d'investir. Cet e-mail contient les opinions de l'auteur et ces opinions sont susceptibles d'être modifiées sans préavis. La source des données est GraniteShares, sauf indication contraire. Aucune garantie n'est donnée quant à l'exactitude des informations fournies qui ont été obtenues à partir de sources considérées comme fiables. Cet e-mail et les informations qu'il contient sont destinés uniquement à l'usage des personnes (ou entités qu'ils représentent) à qui il a été fourni. Les performances passées ne sont pas un indicateur fiable des résultats futurs. La valeur d'un investissement peut varier à la baisse comme à la hausse et peut entraîner des pertes pouvant aller jusqu'à une perte totale du montant initialement investi. Les investissements peuvent comporter de nombreux risques, notamment les risques d'entreprise, les risques généraux de marché, les risques de crédit, les risques de change, les risques de taux d'intérêt, les risques géopolitiques et les risques de liquidité. Veuillez noter que les produits négociés en bourse à court et à effet de levier GraniteShares sont destinés aux investisseurs avertis. This blog does not constitute an offer to buy or sell or a solicitation of an offer to buy securities in any company. Nothing contained herein constitutes investment, legal, tax or other advice nor is to be relied upon in making an investment or other decision. No recommendation is made positive or otherwise, regarding individual securities or investments mentioned herein. Any summary list of risk factors does not purport to be a complete enumeration or explanation of the risks involved in a particular investment. Prospective clients must consult with their own legal, tax and financial advisers before deciding to invest. This email contains the opinions of the author and such opinions are subject to change without notice. The source of data is GraniteShares unless otherwise stated. No guarantee is made to the accuracy of the information provided which has been obtained from sources believed to be reliable. This email and the information contained herein is intended only for the use of persons (or entities they represent) to whom it has been provided. Past performance is not a reliable indicator of future results.  The value of an investment may go down as well as up and can result in losses, up to and including a total loss of the amount initially invested. Investments may involve numerous risks including, among others, company risks, general market risks, credit risks, foreign exchange risks, interest rate risks, geopolitical risks and liquidity risks.  Please note that GraniteShares short and leveraged Exchange Traded Products are for sophisticated investors.