Commoditized Wisdom: Metals & Markets Update (Week Ending June 17, 2022)
Posted: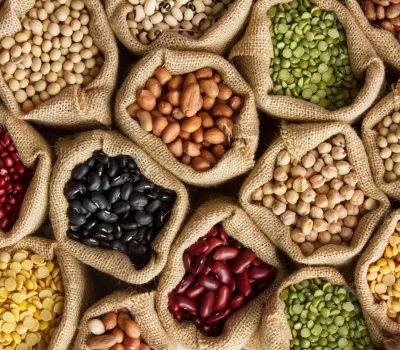 Key points
Energy prices moved sharply lower with natural gas prices falling the most. WTI and Brent crude oil prices fell 7.3% and 8.3%, respectively.  Gasoline prices dropped 7.7% and heating oil prices lost 1.4%. Natural gas prices plunged 22.4%.
Grain prices were mainly lower. Wheat prices fell between 3.5% and 5% and soybean prices fell 2.0%. Corn prices increased 0.7%.
Precious metal prices were all lower. Spot gold prices decreased 1.7%, spot silver prices fell 6.0% and spot platinum prices fell 3.8%.
Base metal prices, too, were all lower. Aluminum and copper prices fell 6.8% and 6.5%, respectively and zinc and nickel prices lost 4.6% and 5.9%, respectively. 
The Bloomberg Commodity Index dropped 6.4% suffering primarily from sharply lower natural gas prices and markedly lower oil and gasoline prices. Lower base and precious metal prices and lower grain prices also helped moved the Index lower.
Minimal commodity ETP outflows last week. Gold (-$304m) outflows were almost entirely offset by energy (ex-crude oil) ($168m), crude oil ($75m) and broad commodity ($50m) inflows.  
Commentary
Yet another volatile week for U.S. stock markets with steep declines in all 3 major indexes.   The Nasdaq Composite Index dropped more than 4% on Tuesday and Thursday, the S&P 500 Index fell south of 3% on those same days and the Dow Jones Industrial Average, following suit,  lost 2.5% or more.   Fears of a Fed-induced recession, reinforced by the previous Friday's CPI release, pushed stock prices lower throughout the week.   Wednesday's FOMC decision to raise the Fed funds target rate 75bps moved stock market indexes higher, rallying on Fed Chair Powell's comments the increase was unusually large and would not become common.   However, investor optimism faded sharply Thursday pushing stock prices markedly lower with growing expectations Fed tightening was likely to lead to  a recession.  Thursday also saw the BoE raise rates 25bps while the ECB held an unscheduled meeting Wednesday in an effort to provide assistance to struggling euro zone economies due to surging interest rates.  The Nasdaq Composite Index rose just under 1.5% Friday on no real news, allowing it to outperform the S&P 500 Index on the week by almost 1%.  The 10-year Treasury rate rose 7bps with a 26bp increase in 10-year real rates to 0.64% offset by a 19bp decline in 10-year inflation expectations to 2.59%.   The 10-year Treasury rate closed well off its Tuesday's high of 3.49% as did 10-year real rates which closed Tuesday at 83bps.  At week's end, the S&P 500 Index fell 5.8% to 3,674.84, the Nasdaq Composite Index lost 4.8% to close at 10,798.35, the Dow Jones Industrial Average decreased 4.8% to 29,885.08, the 10-year U.S. Treasury rate rose 7 bps to 3.23% and the U.S. dollar (as measured by the ICE U.S. Dollar index - DXY) strengthened 0.5%.
Energy prices moved sharply lower last week with natural gas prices leading the decline.   Fears of a central bank-induced global recession were the primary driving force behind the decline, followed by a stronger U.S. dollar and reports of possible new Covid-related restrictions in Beijing.  Increased oil production in the U.S., reaching 12 million barrels/day (the highest since April 2020) and Russia claiming its oil exports will increase in 2022 may have also pressured prices lower.   Demand side factors prevailed despite sharply reduced Libyan production, the failure of OPEC+ to implement planned production increases and new sanctions on Iranian and Chinese firms that enable Iranian oil exports.   Natural gas prices plunged over 22%, falling 17% on Tuesday alone, after a Texas LNG facility extended the forecasted shut down period until later this year due to damage suffered in a fire the previous week.  
Pressured by a sharply strengthening U.S. dollar and markedly higher 10-year real rates, gold prices fell 3 ¼ percent through Tuesday.  Following the FOMC decision to raise rates 75bps, gold prices moved higher as investor concerns turned toward the possibility of a Fed-induced recession, steeply declining equity prices (on Thursday) and a partial retracement in the U.S. dollar.  Prices moved lower again Friday mainly on the back of the U.S. dollar moving noticeably higher from Thursday's lows.      
Base metal prices moved lower again last week depressed by news of renewed Covid-related restrictions in Shanghai and Beijing as well as weak Chinese economic data (falling home prices and economic contraction in Shanghai).   Increased expectations of a central bank-induced recession also pressured base metal prices despite the real possibility of a strike affecting Chile's largest copper mine.  
Wheat and soybean prices moved lower last week pressured by recession fears, news of renewed Chinese Covid-related restrictions and China's release of soybean reserves.  Corn prices ended the week higher, perhaps buoyed by the advancement of legislation allowing the use of cheaper biofuels in gasoline.   
Coming up this week    
Jerome Powell Testimony before Congress Wednesday and Thursday, Home Sales data and Mfg and Servies PMIs headline this week's data releases.
New Home Sales on Tuesday.
Chairman Powell Testimony on Wednesday.
Jobless Claims, Mg and Services PMI, Markit Comp PMI and Chairman Powell Testimony on Thursday.
Consumer Sentiment and Existing Home Sales on Friday..
EIA Petroleum Status Report Wednesday and Baker-Hughes Rig Count on Friday.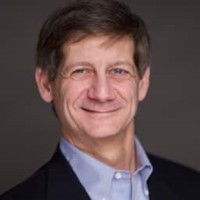 Who is Jeff Klearman in our research team? Jeff has over 20 years experience working as a trader, structurer, marketer and researcher. Most recently, Jeff was the Chief Investment Officer for Rich Investment Services, a company which created, listed and managed ETFs. Prior to Rich Investment Services, Jeff headed the New York Commodities Structuring desk at Deutsche Bank AG. From 2004 to 2007, he headed the marketing and structuring effort for rates based structured products at BNP Paribas in New York. He worked at AIG Financial Products from 1994 to 2004 trading rates-based volatility products as well as marketing and structuring. Jeff received his MBA in Finance from NYU Stern School of Business and his Bachelors of Science in Chemical Engineering from Purdue University.
More Research Related to
COMB