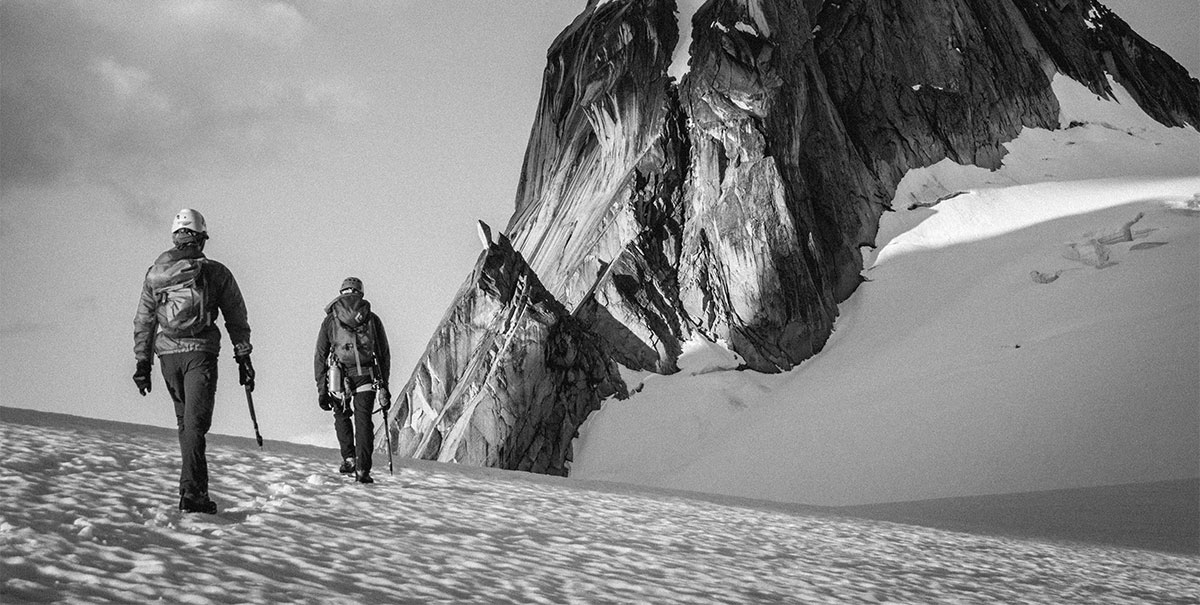 Terms and Conditions of Use
TERMS AND CONDITIONS
PLEASE READ THESE TERMS OF USE (THE "TERMS") CAREFULLY BEFORE ACCESSING GRANITESHARES.COM (THE "WEBSITE"). BY ACCESSING THE WEBSITE, YOU ACKNOWLEDGE THAT YOU HAVE READ THESE TERMS AND AGREE TO BE BOUND BY THEM. THESE TERMS ARE SUBJECT TO CHANGE WITHOUT NOTICE, FROM TIME TO TIME IN OUR SOLE DISCRETION. WE SUGGEST THAT YOU REVIEW THE MOST CURRENT VERSION OF THE TERMS EACH TIME YOU VISIT THE WEBSITE. YOU ACKNOWLEDGE THAT BY ACCESSING OUR WEBSITE AFTER WE HAVE POSTED CHANGES TO THESE TERMS, YOU ARE AGREEING TO THESE TERMS AS MODIFIED. IF YOU DO NOT AGREE WITH THESE TERMS, YOU MAY NOT ACCESS THE WEBSITE.
When we refer to ourselves as "we" or "GraniteShares" in these Terms, we mean our entire company including our affiliates, such as subsidiaries. The term Website includes any other website or mobile application owned, operated, licensed, or controlled by GraniteShares. The term "you" means you and any entity you may represent in connection with the use of the Website, and "your" has the correlated meaning. Nothing contained in these Terms is intended to modify or amend any other written agreement (including without limitation any customer agreement, participation agreement or account agreement) ("Other Agreements") if any, that may currently be in effect between you and GraniteShares. In the event of any inconsistency between these Terms and any Other Agreements, the Other Agreements shall govern. You may use your browser to download or print out a copy of these Terms for your records.
These Terms were last updated on June 11, 2020.
Before investing, consider the investment objectives, risks, charges and expenses of the ETF. Please contact us for the applicable prospectus or disclosure document. Past performance does not guarantee future results. Please remember that there is no assurance that the objective of any investment will be achieved.
An investment in an ETF is not a bank deposit and is not insured or guaranteed by the Federal Deposit Insurance Corporation or any other government agency.
No investment advice or recommendations
The Website and its content are provided as a service to the customers of GraniteShares and are for informational and educational purposes only. You are solely responsible for evaluating the risks and merits regarding the use of the Website and any services provided therein.
Nothing on or in the Website shall be considered a solicitation, recommendation, endorsement or offer by GraniteShares to buy or sell any security or other financial instrument or to offer or provide any investment, tax, financial or legal advice or service to any person in any jurisdiction. Any overviews or tools provided through the Website are intended to be general in nature. While intended to be helpful, these overviews and tools are no substitute for professional tax, financial or legal advice. Investors should seek such professional, financial or legal advice for their particular situation. Decisions based on information contained or provided through the Website are your sole responsibility and at your own risk.
If you wish to obtain further details about any information contained in our Website, please select or click here to contact us.
The views expressed through the Website were prepared by GraniteShares based upon the information available at the time such views were written. Changed or additional information could cause such views to change.
Jurisdictional issues and applicable law
Unless otherwise specified, GraniteShares controls, operates and services the Website from our offices within the State of New York, United States of America. The services and products described and information provided through the Website are directed to and are intended to be made available only to persons in the United States and are not intended for distribution to, or use by, any person in any other country or any jurisdiction where such distribution or use would be contrary to law or regulation or that would subject GraniteShares, any of its funds, or any of its affiliated persons to any registration requirement within such jurisdiction or country. Persons who access the Website do so on their own initiative, and are responsible for compliance with applicable local laws or regulations.
The laws of the State of New York and applicable U.S. federal law shall govern these Terms. If you take legal action relating to these Terms, you agree to file such action only in state court in New York County, New York or federal court within the Southern District of New York, and you consent and submit to the personal jurisdiction of those courts for the purposes of litigating any such action.
Monitoring of web site
GraniteShares expressly reserves the right to monitor any and all use of the Website. GraniteShares is under no obligation to do so and assumes no responsibility or liability arising from the use of the Website.
Copyrights, Trademarks and restrictions on use of materials
GraniteShares owns and operates the Website. All information and materials contained on the Website are subject to copyright and/or trademark protection laws and are provided solely for your personal non-commercial or internal business use. All content and tools on the Website are owned by GraniteShares, except content clearly identified with other persons, which is the property of their respective owners. All trademarks, service marks, and trade names displayed on the Website are proprietary to GraniteShares, except those clearly identified with other persons, which are the property of their respective owners. The use or misuse of any copyrighted material, trademarks or any other materials on the Website, except as permitted herein, is expressly prohibited and may be in violation of law.
Onsite Tools
The tools provided on the Website (the "Tools") are provided for informational and educational purposes only. You are solely responsible for evaluating the risks and merits regarding the use of the Tools. As between you and GraniteShares, GraniteShares owns all intellectual property rights, including all copyrights, in the Tools. GraniteShares hereby grants you a limited, non-exclusive and revocable license to access and make personal use of the Tools, but you may not modify them, or perform any of the actions described in Section 10 with respect to the Tools, without the express prior written consent of GraniteShares. These Terms apply in full to the Tools.
Account Login
Certain portions of the Website are protected by passwords or require a login and are restricted to authorized users only. You may not obtain unauthorized access to such parts of the Website, or to any other protected materials or information, through any means not made intentionally available to you by GraniteShares. Additional terms and conditions may apply to products and services delivered after accessing such portions of the Website. These Terms, including the terms set forth in Section 11, regarding passwords and security apply in full to such portions of the Website.
Copyright agent
GraniteShares respects the intellectual property rights of others, and we ask all those that access the Website to do the same. Pursuant to Section 512(c)(2) of the Copyright Revision Act, as enacted through the Digital Millennium Copyright Act, GraniteShares designates an agent as described below, to receive notifications of claimed infringement. If you reasonably believe that your work has been copied in a way that constitutes copyright infringement, please provide GraniteShares' Copyright Agent the following information:
an electronic or physical signature of the person authorized to act on behalf of the owner of the copyright interest;
a description of the copyrighted work that you claim has been infringed;
a description of where the material that you claim is infringing is located on the Website;
your address, telephone number, and email address;
a statement by you that you have a good faith belief that the disputed use is not authorized by the copyright owner, its agent, or the law;
a statement by you, made under penalty of perjury, that the above information in your notice is accurate and that you are the copyright owner or authorized to act on the copyright owner's behalf.
GraniteShares' Copyright Agent for Notice of claims of copyright infringement on its site can be reached as follows:
By mail:

Copyright Agent
c/o GraniteShares Inc
222 Broadway  – 21st Floor
New York, NY 10038
By phone:
844-476-8747
By email:
Third Party Content
GraniteShares may make available links from the Website to other, third party sites or electronic services providers that are not affiliated with GraniteShares or you may have accessed this Website from the sites of other unaffiliated third parties or electronic service providers who have links to any pages of this Website. GraniteShares does not control these other sites or services, and GraniteShares makes no representations or endorsements whatsoever concerning those sites or services. The fact that GraniteShares has provided a link to a site is not an endorsement, authorization, sponsorship, or affiliation with respect to such site, its owners, or its providers. There are risks in using any information, software, service or product found on the Internet, and GraniteShares cautions you to make sure you understand these risks before retrieving, using, relying upon, or purchasing anything via the Internet. You agree that under no circumstances will you hold GraniteShares liable for any loss or damage caused by use of or reliance on any content, goods or services available on other sites.
Limited License and Website Access; All Rights Reserved
GraniteShares hereby grants you a limited, non-exclusive and revocable license to access and make personal use of the Website, but not to download (other than page caching and mobile applications to authorized platforms) or modify them, or any portion of them, except with the express prior written consent of GraniteShares. We (or the respective third party owners of related content) retain all right, title, and interest in the Website and any content, features, tools and services offered on the Website, including any and all intellectual property rights. We (or the respective third party owners of content in or on the Website) reserve all rights not expressly granted. Any unauthorized use, including but not limited to those described in Section 10 below, terminates the permission or license granted by GraniteShares hereby. GraniteShares may suspend or terminate your access to the Website for any reason, without prior notice. GraniteShares reserves the right to alter or delete materials from the Website at any time at its discretion.
Restrictions and Prohibited Uses
Any use or attempted use of the Website (i) for any unlawful, unauthorized, fraudulent or malicious purpose, or (ii) that could damage, disable, overburden, or impair any server, or the network(s) connected to any server, or (iii) that could interfere with any other party's use and enjoyment of the Website, or (iv) to gain unauthorized access to any other accounts, computer systems or networks connected to any server or systems through hacking, password mining or any other means, or (v) to access systems, data or information not intended by GraniteShares to be made accessible to a user, or (vi) to obtain or attempt to obtain any materials or information through any means not intentionally made available by GraniteShares, or (vii) for any use other than the purpose for which it was intended, is prohibited.
In addition, users and visitors of the Website may not:
Copy, reproduce, republish, upload, post, transmit, or distribute in any way material from the Website in any manner inconsistent with the purposes for which it is offered by GraniteShares to its customers, prospective customers or members of the general public.
Without GraniteShares' express written permission, copy, modify, or display GraniteShares' name or logo, or any text, graphic images, or other content from the Website.
Redeliver any of the pages, text, images, or other content of the Website using "framing" technology without GraniteShares' express written permission.
Use devices (including software) that are designed to provide repeated automated access to the Website other than those made generally available by GraniteShares.
Include "GraniteShares" and any other GraniteShares trademark, the name of any GraniteShares personnel, or any variation of any of the foregoing, as a metatag, hidden textual element, or any other indicator that may create a false or misleading impression of affiliation, sponsorship, or endorsement between any user and/or site and GraniteShares.
Collect or store personal data about other users of the Website.
Upload, email or otherwise transmit to the Website any material that contains viruses or any other computer code, files or programs that might interrupt, limit or interfere with the functionality of any computer software or hardware of file communications equipment that is owned, leased or used by GraniteShares.
Resell or provide commercial use of the Website or the content therein, or create any derivative use of the Website or the content therein; or use any data mining, robots, or similar data gathering and extraction tools on the Website.
Reproduce, duplicate, copy, sell, resell, visit, or otherwise exploit for any commercial purpose the Website without the express prior written consent of GraniteShares.
GraniteShares reserves the right to take whatever lawful actions it may deem appropriate in response to actual or suspected violations of the foregoing, including, without limitation, the suspension or termination of the user's access and/or account. GraniteShares may cooperate with legal authorities and/or third parties in the investigation of any suspected or alleged crime or civil wrong. Except as may be expressly limited by GraniteShares privacy policy, GraniteShares reserves the right at all times to disclose any information as GraniteShares deems necessary to satisfy any applicable law, regulation, legal process or governmental request, or to edit, refuse to post or to remove any information or materials, in whole or in part, in GraniteShares' sole discretion.
Connection Requirements; Passwords and Security
You are responsible for providing and maintaining, at your own risk, option and expense, any hardware, software and communication lines required to access and use the Website, and GraniteShares reserves the right to change the access configuration of the Website at any time without prior notice. Please note that wireless networks and Wi-Fi network speeds vary by provider and geographic location. We are not responsible for limitations of such services used to access the Website.
To open an account on the Website or access any password protected content on the Website, you must complete the registration process by providing us with current, complete and accurate information as prompted by the applicable registration form, and choose a password and user name. You are entirely responsible for maintaining the confidentiality of your password and account and for any and all activities that occur under your account. You will be logged out of certain secure portions of the Website after a period of inactivity, at which time you will be required to re-enter your credentials to access secure information. You agree to (a) immediately notify GraniteShares of any unauthorized use of your account or any other breach of security of which you become aware, and (b) exit completely from your account at the end of each online session. GraniteShares will not be liable for any loss that you may incur as a result of someone else using your password or account, either with or without your knowledge. However, you could be held liable for losses incurred by GraniteShares or another party due to someone else using your account or password. You may not use anyone else's account at any time.
Privacy
For information on how GraniteShares uses and protects the personal information you may provide in and to the Website, please read GraniteShares' privacy policy located on the Website. You may not use the Website to collect or harvest personal information about other persons or otherwise use the Website in a manner that is inconsistent with their privacy or personal data protection rights.
Contents of the Website — DISCLAIMER
THE MATERIALS IN AND ON THE WEBSITE (INCLUDING ANY GRAPHICS) AND ANY MATERIALS MADE AVAILABLE THROUGH THE WEBSITE ARE SUBJECT TO APPLICABLE STATUTES AND REGULATIONS, AND ARE PROVIDED "AS IS" AND WITHOUT WARRANTIES OF ANY KIND, EITHER EXPRESS OR IMPLIED. TO THE FULLEST EXTENT PERMISSIBLE PURSUANT TO APPLICABLE LAW, GRANITESHARES DISCLAIMS ALL WARRANTIES, EXPRESS OR IMPLIED, INCLUDING, BUT NOT LIMITED TO, ALL IMPLIED WARRANTIES OF MERCHANTABILITY, FITNESS FOR A PARTICULAR PURPOSE, TITLE AND NON-INFRINGEMENT. GRANITESHARES DOES NOT WARRANT OR MAKE ANY REPRESENTATIONS REGARDING THE USE OR THE RESULTS OF THE USE OF THE MATERIALS IN THE WEBSITE IN TERMS OF ITS CORRECTNESS, ACCURACY, RELIABILITY, OR OTHERWISE. THE MATERIALS IN THE WEBSITE COULD INCLUDE TECHNICAL INACCURACIES OR TYPOGRAPHICAL ERRORS. THESE MATERIALS COULD BECOME INACCURATE AS A RESULT OF DEVELOPMENTS OCCURRING AFTER THEIR RESPECTIVE DATES. GRANITESHARES UNDERTAKES NO OBLIGATION TO MAINTAIN THE CURRENCY OF SUCH INFORMATION.
CERTAIN LINKS IN THE WEBSITE LINK YOU TO OTHER SITES ON THE WORLD WIDE WEB. THE LINKED SITES ARE NOT UNDER THE CONTROL OF GRANITESHARES AND GRANITESHARES IS NOT RESPONSIBLE FOR THE CONTENTS OF ANY LINKED SITE OR ANY LINK CONTAINED IN A LINKED SITE, OR ANY CHANGES OR UPDATES TO SUCH SITES AND GRANITESHARES MAKES NO REPRESENTATIONS OR ENDORSEMENTS WHATSOEVER CONCERNING THOSE SITES OR SERVICES. GRANITESHARES IS NOT RESPONSIBLE FOR WEBCASTING OR ANY OTHER FORM OF TRANSMISSION RECEIVED FROM ANY LINKED SITE. GRANITESHARES PROVIDES THESE LINKS TO YOU ONLY AS A CONVENIENCE, AND THE INCLUSION OF ANY LINK DOES NOT IMPLY A REFERRAL BY GRANITESHARES TO, OR AN ENDORSEMENT BY GRANITESHARES OF, THE LINKED SITE.
Operation of the Website — DISCLAIMER
GRANITESHARES ENDEAVORS TO MAINTAIN THE WEBSITE AND ITS OPERATION, BUT IS NOT, AND CANNOT BE, RESPONSIBLE FOR THE RESULTS OF ANY DEFECTS THAT EXIST IN THE WEBSITE OR ITS OPERATION. AS TO THE OPERATION OF THE WEBSITE, GRANITESHARES EXPRESSLY DISCLAIMS ALL WARRANTIES OF ANY KIND, WHETHER EXPRESS OR IMPLIED, INCLUDING, BUT NOT LIMITED TO, THE IMPLIED WARRANTIES OF MERCHANTABILITY AND FITNESS FOR A PARTICULAR PURPOSE. GRANITESHARES MAKES NO WARRANTY THAT (i) THE OPERATION OF THE WEBSITE WILL MEET THE USER'S REQUIREMENTS; (ii) ACCESS TO THE WEBSITE WILL BE UNINTERRUPTED, TIMELY, SECURE, FREE OF VIRUSES OR OTHER HARMFUL COMPONENTS, OR FREE OF ERRORS; (iii) THE RESULTS THAT MAY BE OBTAINED FROM THE USE OF THE WEBSITE WILL BE ACCURATE OR RELIABLE; OR (iv) DEFECTS WILL BE CORRECTED. YOU (AND NOT GRANITESHARES) ASSUME THE ENTIRE COST OF ALL SERVICING, REPAIR, OR CORRECTION THAT MAY BE NECESSARY FOR YOUR COMPUTER EQUIPMENT AND SOFTWARE AS A RESULT OF ANY VIRUSES, ERRORS OR OTHER PROBLEMS YOU MAY HAVE AS A RESULT OF USING OR VISITING THE WEBSITE.
Limitation of Liability
UNDER NO CIRCUMSTANCES SHALL GRANITESHARES BE LIABLE FOR ANY DAMAGES OR INJURY OR LOSS, INCLUDING ANY LOST PROFITS, LOST DATA, LOST OPPORTUNITY OR ANY DIRECT, INDIRECT, SPECIAL, INCIDENTAL, CONSEQUENTIAL OR PUNITIVE DAMAGES, THAT MAY RESULT FROM THE USE OF, OR THE INABILITY TO USE, THE MATERIALS IN THE WEBSITE, WHETHER IN AN ACTION OF CONTRACT, WARRANTY, NEGLIGENCE, STRICT LIABILITY, OR OTHER TORTIOUS ACTION, ARISING OUT OF OR IN CONNECTION WITH THE USE OR PERFORMANCE OF INFORMATION AVAILABLE IN THE WEBSITE OR THE UNAVAILABILITY OF THE WEBSITE. GRANITESHARES SHALL NOT BE LIABLE EVEN IF GRANITESHARES OR AN GRANITESHARES AUTHORIZED REPRESENTATIVE HAS BEEN ADVISED OF THE POSSIBILITY OF SUCH DAMAGES. THESE INCLUDE BUT ARE NOT LIMITED TO DAMAGES OR INJURY CAUSED BY ERROR, OMISSION, INTERRUPTION, DEFECT, FAILURE OF PERFORMANCE, DELAY IN OPERATION OR TRANSMISSION, LINE FAILURE OR COMPUTER VIRUS OR OTHER HARMFUL COMPONENT.
Limitations as to Sections 13, 14 and 15 herein
IN NO EVENT SHALL GRANITESHARES' TOTAL LIABILITY TO YOU FOR DAMAGES, LOSSES, AND CAUSES OF ACTION (WHETHER IN CONTRACT, TORT (INCLUDING, BUT NOT LIMITED TO, NEGLIGENCE), OR OTHERWISE) EXCEED THE GREATER OF THE AMOUNT PAID BY YOU FOR ACCESSING THE WEBSITE AND $50.00 USD. APPLICABLE LAW MAY NOT ALLOW THE EXCLUSION OF CERTAIN WARRANTIES OR THE LIMITATION OR EXCLUSION OF LIABILITY FOR CERTAIN DIRECT, INCIDENTAL OR CONSEQUENTIAL DAMAGES. ACCORDINGLY, SOME OF THE ABOVE LIMITATIONS OR EXCLUSIONS MAY NOT APPLY TO YOU. IN EACH INSTANCE THE LIMITATIONS AND EXCLUSIONS SHALL BE APPLIED TO THE MAXIMUM EXTENT PERMITTED BY LOCAL LAW, EXCEPT WHERE A CAP IS NOT PERMITTED BY APPLICABLE LAW.
Indemnification
You agree to defend, indemnify and hold harmless GraniteShares, its members, affiliates and/or partners, and its and their officers, directors, partners, shareholders agents, licensees and employees from and against all claims, actions, liabilities, losses, expenses, damages and costs, including but not limited to attorney's fees that may, at any time, arise out of or relate to your authorized, unauthorized, lawful or unlawful use of the Website or content therein, your breach of the Terms, as may be modified from time to time in GraniteShares' sole discretion, your inability to access the Website, the use of any linked web sites, your reliance on any errors or omissions in the Website, or the propagation and/or contraction of any computer virus in connection with your use of the Website and/or the related content.
Transmissions of Data
Electronic communications can be intercepted by third parties and, accordingly, transmissions to and from the Website may not be secure. Delivery, and timely delivery, of electronic mail is also not guaranteed. GraniteShares therefore recommends that you do not send time-sensitive or action-oriented messages to us via electronic mail. Such requests, orders, or instructions will not be processed until we can confirm your instructions or obtain appropriate written documentation where necessary.
General
Any notices to you from GraniteShares regarding the Website or these Terms will be posted on the Website or made by e-mail or regular mail. When you visit the Website or send e-mails to us, you are communicating with us electronically. You consent to receive communications from us electronically. We will communicate with you by e-mail or by posting notices on the Website. You agree that all agreements, notices, disclosures and other communications that we provide to you electronically satisfy any legal requirement that such communications be in writing. You further agree that any notices provided by us electronically are deemed to be given and received on the date we transmit any such electronic communication as described in these Terms. Neither these Terms, nor any content, materials or features of the Website create any partnership, joint venture, employment, or other agency relationship between us. You may not enter into any contract on our behalf or bind us in any way. If a court of competent jurisdiction deems any provision unenforceable, that provision will be enforced to the maximum extent permissible, and the remaining provisions will be deemed severable and will remain in full force and effect. No waiver of any right under these Terms by GraniteShares will be deemed a waiver of any other right, term or provision of these Terms.
Contact
Please contact us hereif you have any questions or concerns about these Terms.