Commoditized Wisdom: Metals & Markets Update (Week Ending April 23, 2021)
Posted: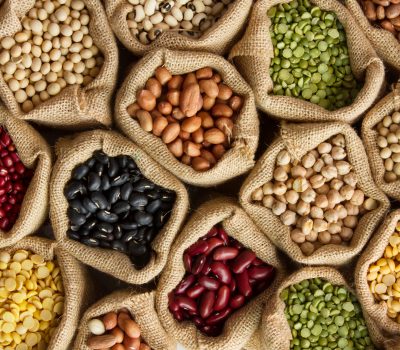 Key points
Energy prices, except for natural gas prices, decreased last week. WTI and Brent crude oil and gasoline prices fell about 1.5% while heating oil prices decreased a little over 1%.  Natural gas prices rose 2%.
Grain prices were all sharply higher last week. Wheat prices rose between 9% and 10%, corn prices increased 10% and soybean prices increased almost 7%.   Soybean oil prices rose  over 8%. 
Base metal prices were mainly higher with copper prices increasing the most. Copper prices rose 4%, aluminum prices rose 2%.  Nickel and zinc prices were basically unchanged.
Platinum and gold prices moved higher while silver prices were unchanged. Platinum prices increased almost 4% and gold prices rose just under ½ percent.
The Bloomberg Commodity Index increased 2.2%. The grains, base metals and softs sectors were responsible for the index's increase. The energy sector was the only sector with negative performance.
Another week of small net ETP outflows again with gold, silver and crude oil ETPs seeing outflows and broad commodity ETPs seeing inflows. Gold and silver ETPs saw outflows of about $175 and $200 million, respectively. Broad commodity ETPs saw inflows of almost $95 million.
Commentary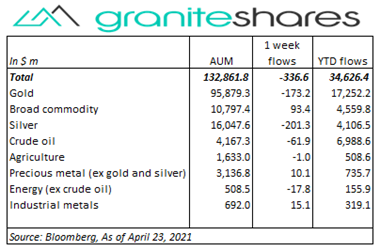 A volatile week for US stock markets buffeted by concerns of potential upside from last week's highs, President Biden's seeking to raise capital gains tax rates and increased Covid-19 infections in Asia  on the one hand and strong economic reports, decent earnings releases and continued optimism regarding global post-pandemic growth on the other.   US stock markets fell sharply Monday and Tuesday on no real news but coming off record highs from the previous week.  Better-than-expected earnings reports moved markets higher on Wednesday only to see those gains reversed Thursday following President Biden's announcement of his plan to raise capital gains tax rates and to work to sharply lower emissions over the next few years and despite lower-than-expected jobless claims.  Markets bounced back Friday following much stronger-than-expected new home sales and decreased concerns over the possible effects of higher capital gains tax rates.   At week's end, the S&P 500 Index decreased 0.1% to 4,180.17, the Dow Jones Industrial Average decreased 0.5% to 34,043.49, the Nasdaq Composite Index decreased 0.3% to 14,016.81, the 10-year U.S. Treasury rate was unchanged at 1.57% and the U.S. dollar  (as measured by the ICE U.S. Dollar index - DXY) weakened 0.8%.
Record Covid-19 infections in India (the world's third largest importer of oil) and a larger-than expected increase in U.S. oil inventories pushed WTI crude oil prices almost 3% lower through Wednesday.   Strong gasoline demand, strong economic numbers globally and continued optimism of strong post-pandemic growth moved oil prices higher Thursday and Friday but with levels still lower on the week.   Natural gas prices benefited from a lower-than-expected reserve injection.
Supported by concerns of increasing Covid-19 infections in Asia, particularly India, gold prices move almost 1% higher through Wednesday.    Despite a weaker U.S. dollar, stable longer-term U.S. interest rates, strong Asian demand and the ECB maintaining its historically unprecedented accommodative monetary policy, gold prices finished the week off their highs of the week though still higher week-on-week. 
Copper prices rose to 9-year highs last week bolstered by expectations of a strong post-pandemic global recovery and increased sustainable-energy demand accentuated by President Biden's seeking to significantly lower U.S. carbon emissions.   Nickel prices also benefited from expected sustainable-energy demand, rallying over 2% Friday to finish the week unchanged.  Base metal prices also benefited from a weaker U.S. dollar.
Grain prices moved sharply higher last week with both corn and soybean prices reaching 8-year highs.    Cold and frosty weather in the Midwest and Plains states along with dry weather in Brazil and very strong Chinese demand all combined to push prices higher last week.   Brazil, concerned about commodity inflation, suspended import duties on corn and soybeans while China, concerned about outsized demand for feed grains, issued guidelines to reduce the amount of corn and soymeal used in pork and poultry feed.
Coming up this week    
Busy data week with focus on the 2-day FOMC meeting and the Fed's preferred inflation metric, the Employment Cost Index.
Durable Goods Orders on Monday.
FOMC meeting begins, Case-Shiller Home Price Index and Consumer Confidence on Tuesday.
International Trade in Goods, FOMC Announcement, Fed Chair Powell's press conference on Wednesday.
Q1 GDP 1st estimate, Jobless Claims and Pending Home Sales on Thursday.
Employment Cost Index, Personal Income and Outlays, Chicago PMI and Consumer Sentiment on Friday.
EIA petroleum status report on Wednesday and Baker-Hughes rig count on Friday.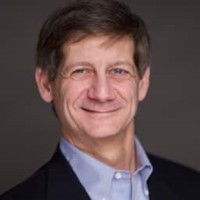 Who is Jeff Klearman in our research team? Jeff has over 20 years experience working as a trader, structurer, marketer and researcher. Most recently, Jeff was the Chief Investment Officer for Rich Investment Services, a company which created, listed and managed ETFs. Prior to Rich Investment Services, Jeff headed the New York Commodities Structuring desk at Deutsche Bank AG. From 2004 to 2007, he headed the marketing and structuring effort for rates based structured products at BNP Paribas in New York. He worked at AIG Financial Products from 1994 to 2004 trading rates-based volatility products as well as marketing and structuring. Jeff received his MBA in Finance from NYU Stern School of Business and his Bachelors of Science in Chemical Engineering from Purdue University.
More Research Related to
COMB