Commoditized Wisdom: Metals & Markets Update (Week Ending April 9, 2021)
Posted: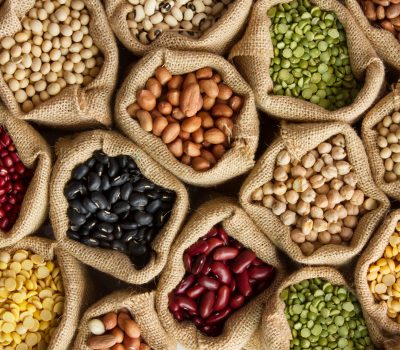 Key points
Energy prices were mainly lower last week. Crude oil and gasoline prices lost near 3% and natural gas prices fell over 4%.
Grain prices were all higher. Wheat prices rose between 4% and 4.5% and corn prices rose 3%.  Soybean prices once again edged higher, increasing 0.1%.
Base metal prices were all higher as well. Aluminum and zinc prices rose 1.2% and 1.6%, respectively.  Zinc and nickel prices increased 2% and 2.5%, respectively.
Gold and silver prices moved higher with gold increasing just under 1% and silver prices increasing 1.5%. Platinum prices increased over 1/3 percent.
Coffee, cotton and sugar prices ended the week higher. Sugar prices gained over 5%, coffee prices increased 4.6% and cotton prices climbed 5.7%.
The Bloomberg Commodity Index increased 0.2% last. Negative energy-sector performance was offset by positive performance in all other sectors.
$422 million outflows from commodity ETPs last week. Gold and silver ETP outflows of $480 million and $76 million, respectively, were partially offset by $70 million broad commodity and $55 million crude oil ETP inflows.
Commentary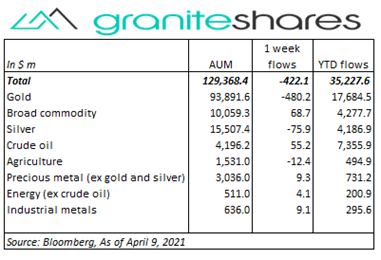 U.S. stock markets moved higher last week, powered by a stronger-than-expected payroll report (released the previous Friday while markets were closed),  FOMC minutes affirming the Fed's continued accommodative approach and a much better-than-expected ISM Non-Manufacturing Index release.  Both the S&P 500 Index and Dow Jones Industrial Average closed the week at record highs while the Nasdaq Composite Index climbed out of correction territory.   A higher-than-expected PPI release had limited effect on longer-term interest rates and helped pushed stock markets higher on Friday.  For the week, the S&P 500 Index increased 2.7% to 4,128.80, the Dow Jones Industrial Average increased 2.0% to 33,800.60, the Nasdaq Composite Index increased 3.1% to 13,900.19, the 10-year U.S. Treasury rate fell 1bp to 1.67% and the U.S. dollar  (as measured by the ICE U.S. Dollar index - DXY) weakened 0.8%.
Concerns of growing supply and lackluster demand drove crude oil prices down between 4% and 4.5% Monday, despite a stronger-than-expected payroll report (released the previous Friday while markets were closed).  OPEC+'s surprise decision to increase output in May, initially interpreted positively by the market, combined with growing concerns of  increased Iranian production weakened the supply side of the equation while coronavirus-related concerns in Europe and Canada weakened the demand side.  Oil prices recovered some of their losses Tuesday and Wednesday buoyed by the IMF's upward revision to this year's global growth, dovish FOMC minutes and faster-than-expected vaccination rollouts in the UK.  A drop in U.S. oil inventories, reported by the EIA Wednesday, was more than offset by a large increase in gasoline inventories.  Oil prices moved lower Thursday and Friday, despite a weaker U.S. dollar, on continued supply and demand concerns.    
Gold prices moved higher last week supported by a weaker U.S. dollar and stabilizing longer-term U.S. interest rates.  Dovish FOMC minutes released Wednesday and the IMF's upward revision to U.S. and global growth benefited gold prices with the U.S. Federal Reserve Bank maintaining its accommodative monetary policy in the face of strong economic growth.  Platinum and silver prices moved higher both with gold and base metal prices.
Copper prices jumped almost 4% higher Monday following news  Brazil, the largest copper exporter, closed its border for a month due to record number of coronavirus infections.  A strong U.S. payroll report from the previous Friday also supported copper prices Monday.  Copper mainly moved lower the remainder of the week with growing LME inventories increasing supply concerns and worries over more restrictive monetary policy in China increasing demand concerns.  Nonetheless, a weaker U.S. dollar, dovish FOMC minutes and continued expectations of strong global growth helped push base metal prices 1% to 2.5% higher last week.
Grain prices moved higher early last week continuing to benefit from the previous weeks USDA report showing lower-than-expected plantings in corn and soybeans and weather-related delays in soybean harvesting and corn planting in Brazil.  Much lower-than-expected ethanol inventories boosted corn prices Thursday while dry weather concerns pushed wheat prices higher the remainder of the week.  Friday's USDA WASDE report, which showed lower-than-expected corn inventories, as-expected soybean inventories and higher-than-expected wheat inventories, had little effect on prices.       
Coffee, sugar and cotton prices moved significantly higher last week.  Coffee prices benefited from coronavirus-related labor shortages and reduced shipping capacities.  Dry weather in Brazil also affected coffee prices.  Sugar prices rose on concerns freezing temperatures in France caused extensive damage to sugar beet plantings  Cotton prices gained on dry weather concerns in Texas.
Coming up this week    
Decent data week with most data released on Thursday.
CPI on Tuesday.
Import and Export Prices on Wednesday.
Jobless Claims, Philadelphia Fed Mfg Index, Retail Sales, Industrial Production and Housing Market Index on Thursday.
Housing Starts and Permits and Consumer Sentiment on Friday.
EIA petroleum status report on Wednesday and Baker-Hughes rig count on Friday.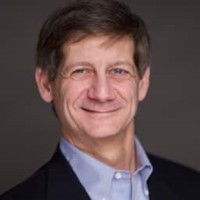 Who is Jeff Klearman in our research team? Jeff has over 20 years experience working as a trader, structurer, marketer and researcher. Most recently, Jeff was the Chief Investment Officer for Rich Investment Services, a company which created, listed and managed ETFs. Prior to Rich Investment Services, Jeff headed the New York Commodities Structuring desk at Deutsche Bank AG. From 2004 to 2007, he headed the marketing and structuring effort for rates based structured products at BNP Paribas in New York. He worked at AIG Financial Products from 1994 to 2004 trading rates-based volatility products as well as marketing and structuring. Jeff received his MBA in Finance from NYU Stern School of Business and his Bachelors of Science in Chemical Engineering from Purdue University.
More Research Related to
COMB