Commoditized Wisdom: Metals & Markets Update (Week Ending August 13, 2021)
Posted: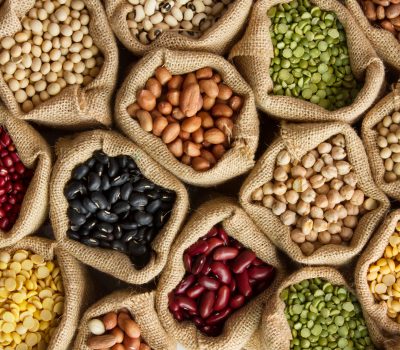 Key points
Energy prices were mixed last week with natural gas prices falling, oil & gasoline prices almost unchanged and heating oil prices lower. Natural gas prices fell almost 6.5% and heating oil prices decreased under ½ percent.
Grain prices all moved higher.  Wheat prices rose about 5.5%, corn prices gained 3% and soybean prices increased just over 2%.
Gold and platinum prices were high last week while silver prices moved lower. Gold prices rose 0.6%, platinum prices increased 2.8% and silver prices lost 2.2%
Base metal prices were all higher. Aluminum and copper prices increased about 1%, zinc prices increased just over 1.5% and nickel prices gained 2 ¼ percent.
Sugar, coffee and cotton prices all rose last week with sugar prices increasing almost 7%. Coffee prices increased just under 4% and cotton prices rose 5.5%
The Bloomberg Commodity Index increased 0.5% benefiting from increasing grain, base metal and softs prices. The energy sector was the only sector with a negative return
Small commodity ETP outflows of $105 million last week. Gold (-$217m) ETP outflows were partially offset by broad commodity ($91m) and silver ($50m) ETP inflows.
Commentary
U.S. stock markets moved higher again last week with both the Dow Jones Industrial Average and the S&P 500 Index posting another set of record highs. Senate passage of a $1 trillion infrastructure bill Tuesday and Wednesday's CPI release showing high YoY gains but slowing MoM gains helped move stock prices higher.  Markets all but ignored Thursday's record high PPI release and Friday's much lower-than-expected consumer sentiment reading with all three major indexes moving higher the last two days of the week. The U.S. dollar, stronger through Thursday, weakened substantially Friday following the much lower-than-expected Michigan University consumer sentiment release.  U.S. 10-year Treasury rates performed similarly, falling 7bps Friday after being up 8bps through Thursday. For the week, the S&P 500 Index increased 0.7% to 4,468.00, the Nasdaq Composite Index decreased 0.1% to 14,822.90, the Dow Jones Industrial Average rose 0.9% to 35,515.38, the 10-year U.S. Treasury rate increased 1bps to 1.30% and the U.S. dollar  (as measured by the ICE U.S. Dollar index - DXY) weakened 0.3% percent.
A volatile week for oil prices buffeted by sudden concerns of new, stringent coronavirus-related restrictions on the one hand and optimism regarding continued economic growth and growing energy demand on the other.  The IEA on Thursday forecasted slower energy demand growth resulting from the spread of the Delta variant pressuring prices lower.   President Biden's appeal to OPEC+ to increase production seemingly had little immediate effect on prices.   Oil prices were almost unchanged on the week.
Gold prices dropped over 2% Monday, continuing their selloff from Friday's much stronger-than-expected non-farm payroll report, but moved higher throughout the remainder of the week.  Wednesday's CPI report, showing slowing MoM inflation, reduced expectations the Fed would need to act sooner than later pushing prices higher.  Prices dropped slightly Thursday following another record high PPI release but then moved sharply higher Friday after Michigan University's consumer sentiment index dropped precipitously.    
Down nearly 1.5% on steeply declining Chinese imports and slowing Chinese manufacturing activity, copper prices finished the week higher buoyed by strike-related supply concerns at several copper mines in Chile, the world's largest copper producer.  Nickel prices behaved similarly, falling over 3% Monday, but finishing the week up over 2 ¼ percent.  Nickel prices were supported by falling inventory levels in the face of strong stainless steel and EV-related demand.
Grain prices opened the week lower hurt by weekend rainfall and forecasts of rain for the Midwest.  Thursday's USDA report reducing U.S. corn and wheat yields pushed corn and wheat prices sharply higher.  Soybean yields, left unchanged in the USDA report, moved higher Friday following reports of strong export demand.
Coffee and sugar prices jumped higher last week spurred by a deleterious combination of increasing labor and transportation costs and crop damage from both frost and drought conditions.
Coming up this week    
Decent week of data with retail sales and industrial production Tuesday and FOMC minutes Wednesday.  Jerome Powell speaks Tuesday afternoon.
Empire State Mfg Index on Monday.
Retail Sales, Industrial Production, Housing Market Index and Jerome Powell Speaks on Tuesday.
FOMC Minutes on Wednesday.
Jobless Claims and Philadelphia Fed Mfg Index on Thursday.
EIA Petroleum Status Report on Wednesday and Baker-Hughes Rig Count on Friday.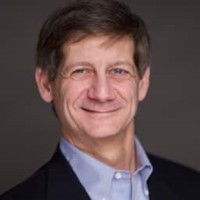 Who is Jeff Klearman in our research team? Jeff has over 20 years experience working as a trader, structurer, marketer and researcher. Most recently, Jeff was the Chief Investment Officer for Rich Investment Services, a company which created, listed and managed ETFs. Prior to Rich Investment Services, Jeff headed the New York Commodities Structuring desk at Deutsche Bank AG. From 2004 to 2007, he headed the marketing and structuring effort for rates based structured products at BNP Paribas in New York. He worked at AIG Financial Products from 1994 to 2004 trading rates-based volatility products as well as marketing and structuring. Jeff received his MBA in Finance from NYU Stern School of Business and his Bachelors of Science in Chemical Engineering from Purdue University.
More Research Related to
COMB