Commoditized Wisdom: Metals & Markets Update (Week Ending December 31, 2021)
Posted: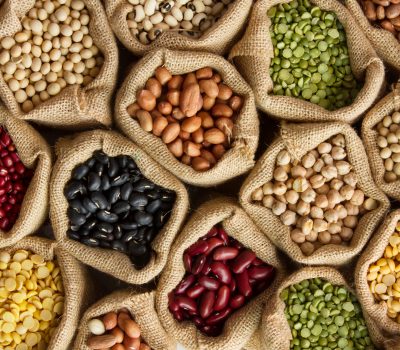 Key points
Energy prices were all higher last week. WTI and Brent crude oil prices increased 2.0% and 1.5%, respectively. Gasoline and natural gas prices increased 1.2% percent.
Grain prices were all lower. Chicago and Kansas wheat prices decreased 5.4% and 7.0%, respectively. Corn prices fell 2.1% and soybean prices eased 0.1%.
Precious metal prices were mixed. February gold and silver futures prices increased 0.9% and 1.8%, respectively.  Platinum prices fell 0.9%.
Base metal prices, except for aluminum prices, were higher.  Nickel and copper prices rose 3.8% and 1.6%, respectively.  Zinc prices increased 0.3% and aluminum prices fell 1.5%.
The Bloomberg Commodity Index increased 0.3%, benefiting from higher energy, and base and precious metals prices. The grains sector detracted from index performance.
The Bloomberg Commodity Index increased 0.3%, benefiting from higher energy, and base and precious metals prices. The grains sector detracted from index performance.
Small commodity ETP outflows (-$67m). Gold ($127m) and broad commodity ($77mm) ETP inflows were negated by silver (-$157m) and crude oil (-$64m) outflows.  There were smaller outflows in the remaining sectors.
Commentary
The S&P 500 Index and the Dow Jones Industrial Average closed higher last week but off record highs reached Wednesday.  The Nasdaq Composite Index, almost unchanged on the week, suffered from falling semiconductor stock prices.   For the year, the S&P 500 Index increased 26.9%, the Nasdaq Composite Index rose 21.4% and the Dow Jones Industrial Average gained 18.7%.    On-off Omicron concerns, combined with relatively light volume, dictated market performance last week with greatly increasing Omicron cases weighed against vaccine booster effectiveness and the mildness of cases. It was a volatile week for the 10-year U.S. Treasury rate moving 7bps higher Wednesday and then falling 5bps Thursday.  For the year, the 10-year Treasury rate increased 60bps from 0.9% to 1.5%.  At week's end, the S&P 500 Index increased 0.9% to 4,766.18, the Nasdaq Composite Index eased lower by less than 0.1% to 15,644.97, the Dow Jones Industrial Average increased 1.1% to 36.338.30, the 10-year U.S. Treasury rate increased 2bps to 1.51% and the U.S. dollar (as measured by the ICE U.S. Dollar index - DXY) weakened 0.4%.
Bolstered by reduced Omicron concerns and a larger-than-expected fall in U.S. oil, gasoline and distillates inventory levels, WTI crude oil prices increased over 4% through Thursday.   Renewed Omicron concerns Friday precipitated by a sharp increase in cases leading to growing concerns of new restrictions in the new year, pushed WTI crude oil prices lower by over 2%.   OPEC+, which meets this Tuesday, is expected to leave February production increases unchanged. 
Gold prices moved higher last week with most of the increase happening Friday.  Uncertainty surrounding the Omicron Covid variant, a weaker U.S dollar and falling 10-year U.S. Treasury real rates all helped to move gold prices higher.    10-year U.S. real rates fell 8bps, closing the week at -1.10%, while 10-year U.S. Treasury rates rose 2bps.  The U.S. dollar continued its slide, weakening 0.4% on the week.  For the year, the spot gold price was lower by 3.5%.
Nickel and copper prices closed the week with decent gains supported by a weaker U.S. dollar and stronger-than-expected Chinese manufacturing activity.  Aluminum prices, up over 40% on the year, decreased last week despite additional production cutbacks and Chinese plans to curb emissions due to aluminum production.  Copper prices closed the year up close to 27%.
Grain prices were generally lower last week.  Soybean prices, up over 2% through Wednesday, gave up all their gains Thursday on weaker-than-expected exports and after favorable rainfall occurred in Brazil, boosting expected harvest yields.  Corn prices fell despite strong export demand also on favorable South America weather conditions.  Wheat prices, down markedly, suffered from lower-than-expected exports, favorable weather conditions in Argentina and Australia's larger-than-expected crop.
Coming up this week    
OPEC+ meeting (Tuesday), FOMC minutes (Wednesday) and the Employment Situation Report (Friday) highlight this week's data
PMI Mfg Index and Construction Spending on Monday
OPEC+ Meeting and ISM Manufacturing Index on Tuesday.
Markit Composite PMI and FOMC Minutes on Wednesday.
Intl Trade in Goods and Services, Jobless Claims, Factory Orders and ISM Services Index on Thursday.
EIA Petroleum Status Report Wednesday and Baker-Hughes Rig Count on Friday.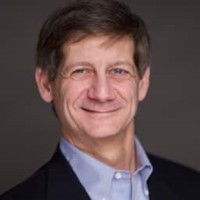 Who is Jeff Klearman in our research team? Jeff has over 20 years experience working as a trader, structurer, marketer and researcher. Most recently, Jeff was the Chief Investment Officer for Rich Investment Services, a company which created, listed and managed ETFs. Prior to Rich Investment Services, Jeff headed the New York Commodities Structuring desk at Deutsche Bank AG. From 2004 to 2007, he headed the marketing and structuring effort for rates based structured products at BNP Paribas in New York. He worked at AIG Financial Products from 1994 to 2004 trading rates-based volatility products as well as marketing and structuring. Jeff received his MBA in Finance from NYU Stern School of Business and his Bachelors of Science in Chemical Engineering from Purdue University.
More Research Related to
COMB