Commoditized Wisdom: Metals & Markets Update (Week Ending July 23, 2021)
Posted: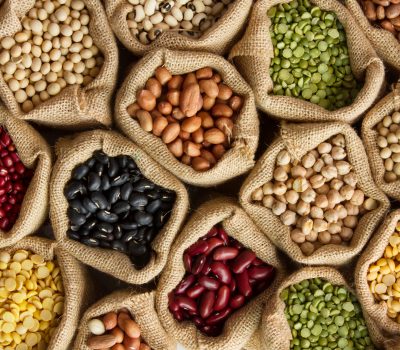 Key points
Energy prices all rose last week with natural gas prices increasing the most. WTI and Brent crude oil prices rose ½ and ¾ percent, respectively, and gasoline prices rose over 1%. Natural gas prices increased 10.5%.
Grain prices fell.  Wheat prices were down about 1%, corn prices fell 1.5% and soybean prices lost almost 3%. 
Base metal prices were mostly higher. Aluminum prices increased 0.6%, copper prices increased 1 ¾ percent and nickel prices gained 1.6%.   Zinc prices fell 1.4%.
Precious metal prices were all lower. Platinum prices lost over 5%, silver prices fell just over 2% and gold prices were down about 1%.
The Bloomberg Commodity Index increased 1.3%, primarily due to increasing energy prices. Falling grain prices were the primary detractor from the index's performance.
Very small net inflows into commodity ETPs last week. Broad Commodity ($101m), Silver ($52m) and gold ($21m) inflows were partially offset by small outflows from crude oil, energy (ex-crude oil), agriculture and base metal ETPs.
Commentary
Rocked by fears of a Covid-19 resurgence, driven by the spread of the Delta variant, U.S. stock markets declined sharply Monday with the Dow Jones Industrial average falling over 2% and the 10-year U.S. Treasury rate, reflecting investor flight to quality, falling 12bps to 1.18%.      Markets, however, rebounded strongly Tuesday and continued to recover the remainder of the week with receding Covid fears and strong earnings reports. All three major U.S. stock indexes finished the week at record highs and the Dow Jones Industrial Average closed above 35,000 for the first time.  The 10-year U.S. Treasury rate rebounded as well, rising to almost unchanged on the week.  At week's end, the S&P 500 Index increased 2.0% to 4,411.79, the Nasdaq Composite Index rose 2.8% to 14,836.99, the Dow Jones Industrial Average gained 1.1% to 35,061.55, the 10-year U.S. Treasury rate fell 1bps to 1.29% and the U.S. dollar  (as measured by the ICE U.S. Dollar index - DXY) strengthened 0.2% percent.
Oil prices mirrored U.S. stock markets falling sharply Monday and then recovering to end higher on the week. Growing Covid-19 fears from the spread of the Delta variant were the primary driver behind Monday's 7% drop in oil prices.  The drop occurred despite an OPEC+ agreement increasing oil production by a restrained 400,000bpd each month starting August and ending September 2022.  Receding Covid fears and, as a result, renewed supply-shortage concerns, drove prices higher the remainder of the week.  A larger-than-expected increase in U.S. oil inventories was mostly offset by declining distillate and gasoline inventories.     
Gold prices moved lower last week weakened by a stronger U.S. dollar and as stock and energy markets quickly recovered from Monday's sharp selloff and as longer-term U.S. Treasury rates rose from Monday's lows.  Gold prices continue to be supported by historically low real yields.
Copper prices too followed U.S. stock markets.  Falling nearly 3% Monday on increasing Covid-19 cases, copper prices rose the remainder of the week to finish the week higher.  Diminishing Covid concerns, the ECB suggesting its easy monetary policy will continue for the foreseeable future and China's smaller-than-expected release of metal reserves all helped move copper and other base metal prices higher.   
Grain prices prices mainly bucked the trend, moving higher through Wednesday and then falling sharply Thursday and Friday.  Wheat, corn and soybean prices rose early in the week supported by adverse weather concerns in the U.S for corn and soybeans and adverse weather concerns in the U.S. and abroad for wheat.  Lower-than-expected export demand and improved U.S. weather forecasts weakened both soybean and corn prices. Wheat prices fell mainly on profit taking.
Coffee prices soared 17% last week following sub-zero temperatures in Brazil, severely damaging crops.
Coming up this week    
Full week highlighted by a 2-day FOMC meeting beginning Tuesday and GDP Thursday.
New Home Sales on Monday.
FOMC meeting begins, Durable Goods Orders, Case-Shiller Home Price Index and Consumer Confidence on Tuesday.
International Trade in Goods, FOMC Announcement and Jerome Powell Press Conference on Wednesday.
GDP, Jobless Claims and Pending Home Sales on Thursday.
Employment Cost Index, Personal Income and Outlays, Chicago PMI and Consumer Sentiment on Friday.
EIA Petroleum Status Report on Wednesday and Baker-Hughes Rig Count on Friday.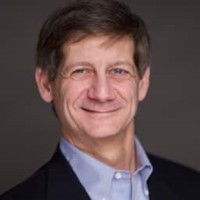 Who is Jeff Klearman in our research team? Jeff has over 20 years experience working as a trader, structurer, marketer and researcher. Most recently, Jeff was the Chief Investment Officer for Rich Investment Services, a company which created, listed and managed ETFs. Prior to Rich Investment Services, Jeff headed the New York Commodities Structuring desk at Deutsche Bank AG. From 2004 to 2007, he headed the marketing and structuring effort for rates based structured products at BNP Paribas in New York. He worked at AIG Financial Products from 1994 to 2004 trading rates-based volatility products as well as marketing and structuring. Jeff received his MBA in Finance from NYU Stern School of Business and his Bachelors of Science in Chemical Engineering from Purdue University.
More Research Related to
COMB