Commoditized Wisdom: Metals & Markets Update (Week Ending March 12, 2021)
Posted: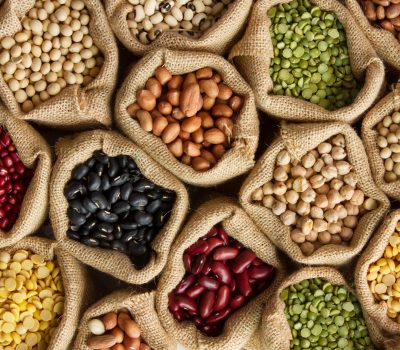 Key points
Energy prices were generally higher. Gasoline prices increased the most, rising 3.5%, followed by heating oil prices, up just over 1%.  WTI crude oil prices were down slightly, decreasing just under ½ percent and natural gas prices fell just under 4%.
Grain prices were all lower. Wheat prices declined the most, falling between 2% and 3% and corn and soybean prices decreased about 1 ¼ percent.  Soybean oil prices increased 7%.
Base metal prices were mixed with copper and zinc prices increasing and nickel and aluminum prices falling. Copper prices increased about 1.5% and zinc prices rose 1%.  Nickel prices fell 2.5% while aluminum prices were down about ¼ percent.
Precious metal prices were all higher with platinum prices increasing the most. The closing LME gold price rose ½ percent (futures prices were up about 1 ¼ percent), silver prices increased 2.5% and platinum prices jumped almost 6% higher.
The Bloomberg Commodity Index finished the week up slightly, increasing 0.1%. Positive performance in the precious metals and live stock sectors was offset by negative performance in the energy and grains sectors.
Another $1 billion outflows from commodity ETPs last week again predominantly from gold ETPs.  $1.2 billion gold outflows along with $165 million silver and $125 million of crude oil ETP outflows were partially offset by about $340 million of broad commodity and $40 million of industrial metal ETP inflows.
Commentary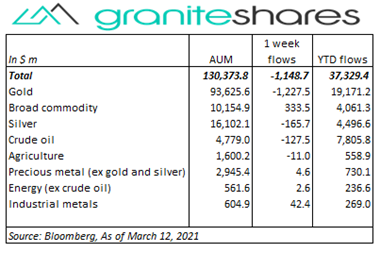 U.S stock markets moved higher last week with the Dow Jones Industrial average continuing to outperform the S&P 500 and Nasdaq Composite Indexes.  Declining U.S. Treasury rates, a muted CPI release, lower-than-expected jobless claims, increasing consumer sentiment and passage and signing into law of the $1.9 trillion stimulus package all worked to move stock prices higher.  10-year U.S. Treasury rates jumped 9bps higher Friday to close over 1.63% causing some retracement of gains in the Nasdaq Compositie Index while the Dow Jones Industrial Average moved oppositely, gaining almost 1% and the S&P 500 Index was almost unchanged (the increase in rates may be partly attributable to increasing "risk-on" sentiment causing yields to rise and the U.S. dollar to weaken).  At week's end the S&P 500 Index increased 2.6% to 3,943.34, the Nasdaq Composite Index increased 3.1% to 13,319.86, the Dow Jones Industrial Average rose 4.1% to 32,778.64, the 10-year U.S. Treasury rate increased 6bps to 1.63% and the U.S. dollar  (as measured by the ICE U.S. Dollar index - DXY) weakened 0.3%.
Down nearly 3% through Tuesday, WTI crude oil prices bounced off their lows on Thursday pushed higher by a bullish EIA report, a weakening U.S dollar and stronger-than-expected economic reports.    Wednesday's EIA report showed an increase in oil stocks but an outsized drop in distillate inventory increasing expectations of a post-Covid-19 demand increase for oil and its refined products.   Passage and signing into law of the $1.9 trillion stimulus package on Thursday also supported oil prices.
Gold prices finished the week higher, fighting off Monday's fall and benefiting from a weaker U.S. dollar and shifting sentiment regarding the trajectory of longer-term interest rates. The passage and signing into law of the $1.9 trillion stimulus package on Thursday may have also supported gold prices.  Gold prices maintained levels despite a tame CPI release, better-than-expected economic reports and a 9bp jump higher in 10-year U.S. Treasury rates on Friday.  Platinum and silver prices followed gold prices higher.
Down over 2% on concerns China would reduce coronavirus-related stimulus, copper prices rallied the rest of the week finishing about 1.5% higher.  A weaker U.S. dollar, strong U.S. and European economic reports and passage and signing into law of the $1.9 trillion stimulus package help support and move copper prices higher.  Nickel prices continued to move lower last week, struggling with increased supply form nickel producer Tsingshan.
Following Tuesday's WASDE report estimating larger-than-expected global ending stock levels, corn and soybean prices both dropped 2% on Wednesday and finished the week each down about 1.25%. Wheat prices also moved lower, falling between 2% and 3% on the week,  suffering from favorable weather forecasts for the U.S. Plains wheat growing area.   Soybean oil surged just under 7%, benefiting from vegetable oil supply shortages.
Coming up this week    
Decent data-week accentuated by a 2-day FOMC meeting beginning Tuesday and retails sales and industrial production also on Tuesday.
Start of 2-Day FOMC meeting, Retail Sales, Industrial Production and Housing Market Index on Tuesday.
Housing Starts and Permits, FOMC Announcement and Fed Chair Powell Press conference on Wednesday.
Jobless claims and Philadelphia Fed Mfg Index on Thursday.
EIA petroleum status report on Wednesday and Baker-Hughes rig count on Friday.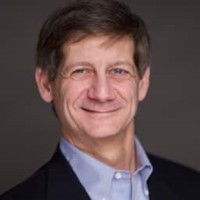 Who is Jeff Klearman in our research team? Jeff has over 20 years experience working as a trader, structurer, marketer and researcher. Most recently, Jeff was the Chief Investment Officer for Rich Investment Services, a company which created, listed and managed ETFs. Prior to Rich Investment Services, Jeff headed the New York Commodities Structuring desk at Deutsche Bank AG. From 2004 to 2007, he headed the marketing and structuring effort for rates based structured products at BNP Paribas in New York. He worked at AIG Financial Products from 1994 to 2004 trading rates-based volatility products as well as marketing and structuring. Jeff received his MBA in Finance from NYU Stern School of Business and his Bachelors of Science in Chemical Engineering from Purdue University.
More Research Related to
COMB