Commoditized Wisdom: Metals & Markets Update (Week Ending May 19, 2023)
Posted: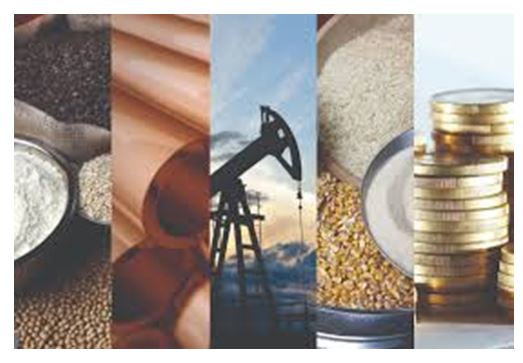 Key points
Energy prices were all higher. Brent and WTI crude oil prices and heating oil and gas oil prices increased 2%.  Gasoline prices rose 5% and natural gas prices surged 11%. 
Grain prices were all lower. Wheat, corn and soybean prices fell between 5% - 6%.
Spot gold and silver prices moved lower last week. Spot gold prices dropped 2% and spot silver prices fell less than ½ percent.  Spot platinum prices gained 1%.  Spot palladium prices moved less than ½ percent higher.
Base metal prices were mixed. Aluminum and led prices rose 2% and 1%, respectively. Copper prices were unchanged.  Zinc and nickel prices fell 3% and 4%, respectively.
The Bloomberg Commodity Index was unchanged. Gains in the energy and softs sectors were offset by losses in the grains and precious metals sectors.
Small net inflows into commodity ETPs last week.  Gold ETP inflows of about $450 million were mostly offset by outflows from energy (ex-crude oi), broad commodity, agriculture and silver ETPs.
Commentary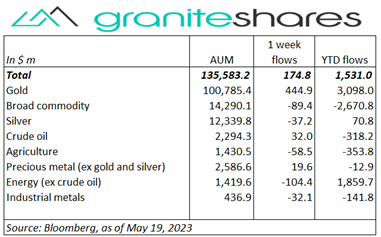 Debt ceiling resolution expectations drove most of last week's stock market performance though good earnings reports and decent economic news also contributed.  Early week uncertainty surrounding progress on a debt ceiling compromise and weaker-than-expected retails sales moved the Dow Jones Industrial Average and the S&P 500 Index lower through Tuesday and capped Nasdaq Composite Index gains.    Reports of progress in debt ceiling talks Wednesday and Thursday along with lower-than-expected initial jobless claims (Thursday) and the Atlanta Fed's revision higher to its Q2 GDP estimate reduced concerns of recession, pushing stock indexes substantially higher.  Fed Chair Jerome Powell's comments suggesting tighter bank credit conditions (resulting from regional bank stress) may slow growth and House Speaker Kevin McCarthy's announcement of a pause in debt ceiling talks moved all 3 indexes lower on Friday, reversing intraday gains.  The 10-year Treasury rate increased 22bps last week, moving higher each day of the week.  10-year real rates increased 15bps (to 1.43%) while 10-year inflation expectations rose 7 bps (to 2.25%).  For the week, the S&P 500 Index rose 1.6% to 4,191.98, the Nasdaq Composite Index climbed 3.0% to 12,657.90, the Dow Jones Industrial Average increased 0.4% to 33,426.43, the 10-year U.S. Treasury rate increased 22bps to 3.68% and the U.S. dollar (as measured by the ICE U.S. Dollar index – DXY) strengthened 0.5%.
Oil prices ended the week higher though finished off intraweek highs set Wednesday.  Canadian wildfires restricting oil production helped move prices markedly higher Monday.  Some of those gains were reversed Tuesday following weaker-than-expected Chinese and US economic data.  Prices moved sharply higher Wednesday following news of debt-ceiling resolution progress despite an unexpected increase in U.S. oil reserves.  Prices, however, moved lower the remainder of the week, falling over a percent Thursday on lower-than-expected initial jobless claims and hawkish ECB comments calling for the need to continue tightening.  Prices continued lower Friday after debt-ceiling talks were suddenly paused.  Natural gas prices surged last week with outsized gains on Thursday (up 8%) and Monday (up 4%). Thursday's gains were driven by data showing much lower-than-expected storage/inventory amounts while Monday's gains resulted from the sharp drop in gas rigs registered the previous week. 
Gold prices, too, mainly moved with debt ceiling resolution expectations.   Higher Monday on debt ceiling concerns and a weaker U.S. dollar, gold prices fell Tuesday through Thursday on news of progress in debt ceiling talks but also on hawkish Fed comments and decent economic news.  Gold prices shot higher Friday (up 1%) following news the debt ceiling talks had been paused.  Gold and silver prices ended lower on the week while spot platinum prices closed the week about 1% higher.
Copper prices were unchanged on the week, gaining on BoC liquidity injections and debt-ceiling resolution optimism and losing on weak Chinese economic data, hawkish fed comments and – on Friday – a pause in U.S. debt ceiling talks.  
Grain prices finished the week noticeably lower with wheat, corn and soybean prices  falling 5% - 6%.  Wheat prices, initially higher on concerns surrounding  a renewal of the Black Sea export agreement and on dismal Kansas City wheat tour results, fell sharply following news Wednesday (from Turkey) a Black Sea export agreement had been reached. Soybean and corn prices followed suit also suffering from weak exports and favorable weather forecasts.
Coming Up This Week
Busy week comprised of new and pending home sales data, FOMC minutes, GDP estimate, consumer sentiment and the PCE Price Index.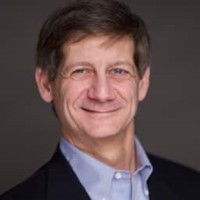 Who is Jeff Klearman in our research team? Jeff has over 20 years experience working as a trader, structurer, marketer and researcher. Most recently, Jeff was the Chief Investment Officer for Rich Investment Services, a company which created, listed and managed ETFs. Prior to Rich Investment Services, Jeff headed the New York Commodities Structuring desk at Deutsche Bank AG. From 2004 to 2007, he headed the marketing and structuring effort for rates based structured products at BNP Paribas in New York. He worked at AIG Financial Products from 1994 to 2004 trading rates-based volatility products as well as marketing and structuring. Jeff received his MBA in Finance from NYU Stern School of Business and his Bachelors of Science in Chemical Engineering from Purdue University.
More Research Related to
COMB