Commoditized Wisdom: Metals & Markets Update (Week Ending November 18, 2022)
Posted: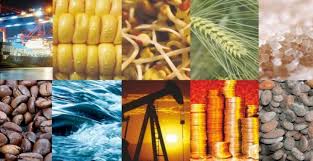 Key points
Energy prices, except for natural gas prices, were all lower. WTI and Brent crude oil prices fell 9% and 7%, respectively.  Gasoline prices fell 8% and heating oil prices lost 2%. Natural gas prices increased 7%.  
Grain prices were mixed. Wheat and soybean prices fell 2% while corn prices rose 1%.  
Spot gold, silver and platinum prices were all lower.  Spot gold prices fell 1%, spot silver prices lost 3% and spot platinum prices dropped 5%.
Base metal prices were also lower. Nickel and copper prices fell 6%.  Aluminum prices decreased 1% and zinc prices edged slightly lower.
The Bloomberg Commodity decreased 1.7% pushed lower by falling energy, base and precious metal and grain prices.
$500 million commodity ETP outflows last week, the lion's share from gold (-$382m) with smaller outflows from crude oil (-$58m) and agriculture (-$41m) ETPs.
Commentary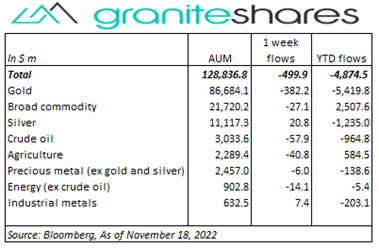 A relatively subdued week with all 3 major stock indexes mildlyy vacillating during the week but ending slightly lower.  A lower-than-expected PPI release Tuesday added to last week's increased "peak-inflation" and "Fed-pause" sentiment, buoying stock prices and mainly erasing Monday's drawdown.   Stronger-than-expected retail sales (released Wednesday) and falling initial jobless claims injected renewed doubt regarding a less aggressive Fed, pushing stock prices lower.  On the flip side, Target's weak earnings report and outlook also pressured prices lower. Hawkish comments Thursday from Fed officials – namely St. Louis Fed President Bullard – also pressured prices lower.   The S&P 500 and Nasdaq Composite Indexes managed to move higher Friday, perhaps as a result of falling U.S home sales, but nonetheless finished the week in the red.   The 10-year U.S. Treasury rate increased 2bps with a 16bp increase in 10-year real rates offset by a 14bp decline in 10-year inflation expectations.  10-year inflation expectation are now at a recent low of 2.25%.  At week's end, the S&P 500 Index decreased 0.7% to 3,965.34, the Nasdaq Composite Index fell 1.6% to 11,146.06, the Dow Jones Industrial Average was basically unchanged at 33,747.14, the 10-year U.S. Treasury rate increased 2bps to 3.83% and the U.S. dollar (as measured by the ICE U.S. Dollar index – DXY) appreciated 0.6%.
Crude oil prices fell again last week, declining almost every day reacting predominantly to news of increased Chinese Covid cases.  Increased cases translate into expectations of continued, stringent Covid restrictions in China resulting in a concomitant reduction in demand expectations.  Prices did manage to rise Tuesday following a better-than-expected U.S. PPI release increasing hopes of a less aggressive Fed but prices continued their downward trajectory the remainder of the week after Fed officials spoke of the need to continue vigilantly fighting inflation.   WTI crude prices lost 9% over the week, falling despite next month's EU ban on Russian oil imports, declining OPEC production and lower-than-expected U.S. inventory levels.    Natural gas prices increased last week (up 7%), rising on colder-than-normal weather in the northeast. 
Spot Gold prices moved higher early last week riding on the tails of last week's move higher and buoyed by a lower-than-expected PPI release Tuesday and by haven demand driven by a missile strike in eastern Poland.    Expectations of a Fed pivot, however, were squelched by hawkish comments from Fed officials throughout the remainder of the week, pushing gold prices lower.   Spot gold prices finished the week down a little over 1% while spot silver and platinum prices, following gold's lead, fell south of 3% and 4%, respectively.  
Copper prices fell every day last week, registering a 6% decline as weaker-than-expected Chinese economic data, rising Chinese Covid cases and a stronger U.S. dollar pushed prices lower.   Hopes of a move away from a zero-Covid policy in China were diminished with a spike in new cases as were hopes of a less aggressive Fed following hawkish comments throughout the week by Fed officials.     Nickel and aluminum prices followed copper's lead, falling 6% and 1%, respectively.
Grain prices moved higher early last week, bolstered by Tuesday's missile strike in eastern Poland and accompanying fears of a widening Russia-Ukraine conflict.  As those fears abated, prices moved lower with wheat and soybean prices ending the week about 1.5% lower.   Sharply falling oil prices hurt soybean prices by reducing demand for soybean oil.   Corn prices, also hurt by lower oil prices, were supported by strong buying demand from Mexico.   Corn price were up 1% on the week.   
Coming up this week      
Light data-week with all data releases stuffed into Wednesday due to the Thanksgiving holiday.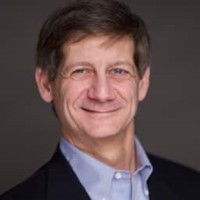 Who is Jeff Klearman in our research team? Jeff has over 20 years experience working as a trader, structurer, marketer and researcher. Most recently, Jeff was the Chief Investment Officer for Rich Investment Services, a company which created, listed and managed ETFs. Prior to Rich Investment Services, Jeff headed the New York Commodities Structuring desk at Deutsche Bank AG. From 2004 to 2007, he headed the marketing and structuring effort for rates based structured products at BNP Paribas in New York. He worked at AIG Financial Products from 1994 to 2004 trading rates-based volatility products as well as marketing and structuring. Jeff received his MBA in Finance from NYU Stern School of Business and his Bachelors of Science in Chemical Engineering from Purdue University.
More Research Related to
COMB