Commoditized Wisdom: Metals & Markets Update (Week Ending October 20, 2023)
Posted: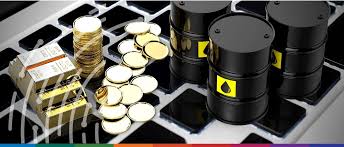 Key points
Energy prices, except for natural gas prices, moved higher last week. WTI and Brent crude oil prices rose 2%, heating oil and gasoil prices increased 1% and gasoline prices gained 4%. Natural gas prices dropped 8%.
Grain prices were higher. Corn and Chicago wheat prices rose 1% and soybean prices increased 2%. Soybean meal prices gained 7%.  Kansas City wheat prices were basically unchanged.
Spot gold and silver prices rose 3% and spot platinum prices increased 2%.  Spot palladium prices fell 4%.
Copper and zinc prices were down about ¼ percent and aluminum prices fell 1%. Nickel prices edged higher ¼ percent and lead prices rose 3%.  
The Bloomberg Commodity Index increased 0.6%. The precious metals sector provided most of the gains followed by the grains sector.  Gains were partially offset by losses primarily in the energy sector due to falling natural gas prices.
Small net outflows last week with gold and silver ETP outflows offset by crude oil ETP inflows.
Commentary
Major stock indexes moved markedly lower last week, giving up strong gains registered on Monday.   Investor sentiment started the week re-invigored with lessened concerns surrounding the Mid-East tensions and on perceived dovish comments from Fed officials.  That sentiment began to shift Tuesday, however, after a much stronger-than-expected retail sales report re-instilled Fed monetary policy angst, pushing 10-year Treasury rates almost 15bps higher and leaving stock indexes mainly unchanged.  Renewed Mid-East concerns, U.S. imposed restrictions on AI chip sales to China and ever-increasing 10-year Treasury rates pushed stock markets lower Wednesday through Friday.   Thursday's Jerome Powell speech added to downward pressures with Chairman Powell saying he didn't believe monetary policy was overly tight and that rates may need to stay high for a while.  Thursday also saw an extremely weak existing home sales report with seemingly no real effect on Treasury rates or stock markets. Friday saw stock indexes drop 1% or more and saw 10-year Treasury rates move off of Thursday's near 5% high both on no new news,  For the week, the S&P 500 Index fell 2.4% to 4,224.16, the Nasdaq Composite Index dropped 3.2% to 12,983.81 the Dow Jones Industrial Average decreased 0.9% to 33,127.21, the 10-year U.S. Treasury rate rose 29bps to 4.81% and the U.S. dollar (as measured by the ICE U.S. Dollar index – DXY) weakened 0.5%.
Oil prices moved higher last week supported by escalation fears of the Israel-Hamas war and robust Chinese and U.S. economic data.   Prices also benefited from a much larger-than-expected drawdown in U.S. inventories.  Fed Chair Powell's comments Thursday, stating current monetary policy is not overly restrictive, and the easing of U.S. sanction on Venezuela may have worked to cap gains.   Natural gas prices dropped 8%, falling on strong production numbers.
Spot gold prices moved higher as well last week, powered primarily by haven buying prompted by Israel-Hamas war escalation concerns.  A weaker U.S. dollar also supported prices Gold prices despite the 10-year Treasury rate moving sharply higher and despite somewhat hawkish comments from Fed Chair Powell Thursday.  Silver and platinum prices moved in line with gold prices while palladium prices fell.
Copper prices moved slightly higher last week.  Buoyed by better-than-expected Chinese GDP growth, consumption and industrial activity as well as by a weaker U.S. dollar, prices moved almost 1% higher through Thursday. That gain, however, turned to a loss (on the week) Friday with copper prices falling over 1% on high rates, slow growth concerns and no additional Chinese stimulus.
Grain prices moved slightly higher last week.  Wheat prices benefited from adverse weather concerns in Brazil, lower Russian production estimates and good export numbers.  Corn prices were supported by strong ethanol demand and better-than-expected export numbers.   Soybean prices moved higher as well, bolstered by dry weather concerns in South America, good export demand and sharply higher soybean meal prices.
Coming Up This Week
Busy week including GDP (first estimate of 3rd quarter) and the PCE Price Index.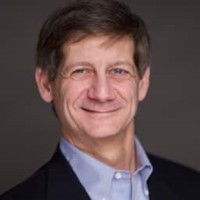 Who is Jeff Klearman in our research team? Jeff has over 20 years experience working as a trader, structurer, marketer and researcher. Most recently, Jeff was the Chief Investment Officer for Rich Investment Services, a company which created, listed and managed ETFs. Prior to Rich Investment Services, Jeff headed the New York Commodities Structuring desk at Deutsche Bank AG. From 2004 to 2007, he headed the marketing and structuring effort for rates based structured products at BNP Paribas in New York. He worked at AIG Financial Products from 1994 to 2004 trading rates-based volatility products as well as marketing and structuring. Jeff received his MBA in Finance from NYU Stern School of Business and his Bachelors of Science in Chemical Engineering from Purdue University.
More Research Related to
COMB