Commoditized Wisdom: Metals & Markets Update (Week Ending October 28, 2022)
Posted: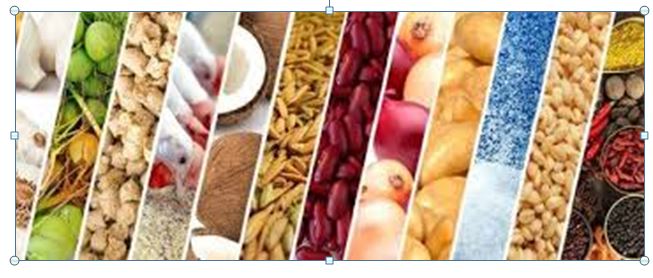 Key points
Energy prices all moved higher. WTI and Brent crude oil and gasoline prices increased 3%, heating oil prices rose 5% and natural gas prices increased 4%.
Grain prices were lower. Wheat prices fell 3%, corn prices decreased ½ percent and soybean prices finished 1/3 percent lower.
Spot gold and silver prices fell just under 1%. Platinum prices increased 2%.
Base metal prices were mixed. Aluminum prices were practically unchanged.  Copper and Zinc prices fell 1% and 4%, respectively.  Nickel prices rose 1%.
The Bloomberg Commodity increased 0.5%, with gains in the energy sector offset by losses in all other sectors.
More outflows last week primarily from gold (-$561m) and broad commodity (-$134m) ETPs.
Commentary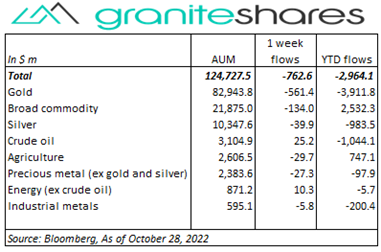 Stock indexes moved sharply higher last week, led by the Dow Jones Industrial Average.  Growing expectations of the Fed slowing its pace of rate hikes and better-than-expected earnings reports from banks and airlines pushed all 3 major indexes up by at least 2.5% through Tuesday.  The 10-year Treasury rate, reacting to sharply lower home price growth, falling PMI index levels and hopes of a less aggressive Fed, fell 15bps Tuesday, helping the Nasdaq Composite index move 2.25% higher.   Disappointing earnings reports from Google and Microsoft weakened investor sentiment driving index levels lower Wednesday. Meta's much worse-than-expected earnings report, released after the close Wednesday, contributed to falling index levels with Meta's share price plummeting 25% Thursday.  Thursday's seemingly better-than-expected Q3 GDP release actually revealed slowing consumer spending and a decline in residential housing investment, both signs of a slowing economy.  The increase in GDP was solely attributed to a decrease in the trade deficit with analysts warning that was likely to reverse due to the U.S. dollar's strength.  As a result, 10-year Treasury yields dropped another 7bps.  Indexes moved markedly higher Friday following better-than-expected earnings reports from Apple and Intel and despite disappointing results from Amazon.   Friday's YoY PCE core price index increased less than expected but higher than the previous month's, slightly increasing expectations the Fed would maintain its pace of rate increases and driving the 10-year Treasury yield 9bps higher.   At week's end,  the S&P 500 Index rose 3.9% to 3,901.06, the Nasdaq Composite Index increased 2.2% to 11,102.45, the Dow Jones Industrial Average gained 5.7% to close at 32,861.34, the 10-year U.S. Treasury rate fell 21bps to 4.01% and the U.S. dollar (as measured by the ICE U.S. Dollar index - DXY) weakened 1.2%.
Oil prices moved higher last week benefiting from a weaker U.S. dollar,  record U.S. exports and high refinery operating rates.  Europe's ban on Russian oil imports beginning next month also contributed to higher prices.   WTI oil prices, up nearly 5% through Thursday, fell almost 1.5% Friday on news of expanding Chinese Covid restrictions.  Natural gas prices, up close to 12% through Tuesday on frigid temperatures in parts of the U.S., fell the remainder of the week with warmer forecasted weather for the eastern U.S. to end the week up 3.5%.  LNG exports are set to increase next month as a major LNG facility resumes operation after a long shutdown due to a fire.    
Spot Gold prices, up just under ½ percent through Thursday on a weaker U.S. dollar and hopes the Fed would slow its pace of rate increases, fell over 1% Friday following the release of the PCE Price Index.   The index, which increased less than expected but more than the previous month, reduced hopes of a less aggressive Fed, pushing gold prices lower.   Silver prices moved similarly to gold prices.  Spot platinum prices increased about 1.5% on good demand fundamentals and growing supply concerns.
Base metal prices were lower to slightly higher.   A strong U.S. dollar versus the Chinese yuan pushed copper prices lower early last week only to see prices rise sharply Wednesday as the U.S. dollar weakened on hopes of a less aggressive Fed.  All base metal prices dropped sharply Friday on news of expanding Chinese Covid restrictions and diminishing hopes of a less aggressive Fed following the PCE Core Price Index release.   
Grain prices were all lower with wheat prices falling the most.  Wheat prices moved lower on no real new news suffering from risk-off sentiment resulting from uncertainty surrounding a renewed Ukraine export deal, uncertain weather forecasts for the western U.S. and a potentially large Australian harvest.  Soybean prices, 1/3 percent lower on the week, were supported by strong export demand and strong soybean meal and oil demand.   Corn prices, down ½ percent on the week, were supported by good ethanol demand.  
Coming up this week      
Busy data week punctuated by the FOMC announcement Wednesday and the Employment Report Friday.
FOMC Meeting Begins, PMI and ISM Mfg Indexes and Construction Spending on Tuesday.
FOMC Announcement and Fed Chair Press Conference on Wednesday.
Intl Trade in Goods and Services, Jolesss Claims and ISM Services Index on Thursday.
Employment Report on Friday.
EIA Petroleum Status Report Wednesday and Baker-Hughes Rig Count on Friday.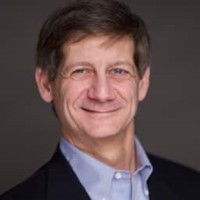 Who is Jeff Klearman in our research team? Jeff has over 20 years experience working as a trader, structurer, marketer and researcher. Most recently, Jeff was the Chief Investment Officer for Rich Investment Services, a company which created, listed and managed ETFs. Prior to Rich Investment Services, Jeff headed the New York Commodities Structuring desk at Deutsche Bank AG. From 2004 to 2007, he headed the marketing and structuring effort for rates based structured products at BNP Paribas in New York. He worked at AIG Financial Products from 1994 to 2004 trading rates-based volatility products as well as marketing and structuring. Jeff received his MBA in Finance from NYU Stern School of Business and his Bachelors of Science in Chemical Engineering from Purdue University.
More Research Related to
COMB