Commoditized Wisdom: Metals & Markets Update (Week Ending October 6, 2023)
Posted: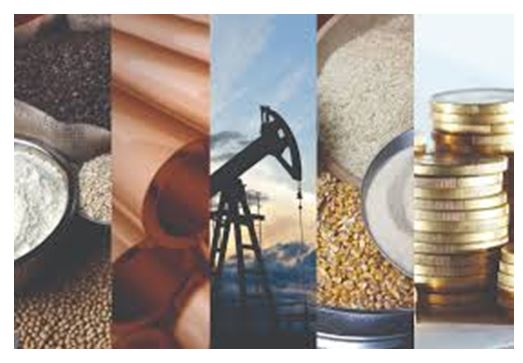 Key points
Energy prices, except for natural gas prices, were sharply lower.  Gasoil and heating oil prices dropped 12%.  Gasoline and crude oil prices fell 9%. Natural gas prices surged 14%. 
Grain prices were mostly higher. Chicago wheat prices rose 5% and Kansas City prices rose 2%.  Corn prices gained 3% while soybean prices fell 1%.  
Spot gold prices decreased 1% and spot silver and platinum prices dropped 3%.
Zinc and aluminum prices fell 6%, copper prices lost 3% and nickel and lead prices decreased 1%.
The Bloomberg Commodity Index decreased 2.1%. Most of the loss was attributable to the energy sector compounded by losses in the precious and base metals sectors.  
Net outflows again last week almost entirely from gold ETPs. Those outflows, however, were significantly offset by inflows into silver, broad commodity and crude oil ETPs.   
Commentary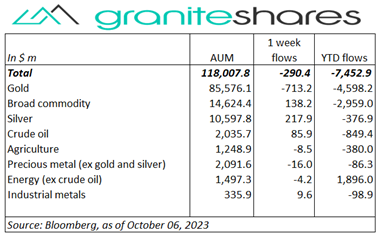 A somewhat mixed week for major stock indexes.  The Nasdaq Composite Index performed the best, gaining over 1.5%, followed by the S&P 500 Index, up ½ percent and trailed by the Dow Jones Industrial Average, down about 1/3 percent.  The dominant theme last week was sharply higher Treasury rates and their deleterious effect on economic growth, corporate profits and stock prices in general.   Tuesday's significantly stronger-than-expected JOLTS report was the main impetus for higher rates.  10-year Treasury rates rose 11bps Tuesday after rising a like amount Monday.   Stock prices, reacting to higher rates, fell sharply Tuesday with all 3 major indexes recording losses greater than 1%.  Sentiment, however, reversed Wednesday, with stock prices regaining a good portion of their losses after a much weaker-than-expected ADP payroll report.   Markets waffled through Thursday in front of Friday's payroll report and then, interestingly, noticeably rallied (and Treasury rates fell) despite a much stronger-than-expected jobs report, possibly because wage growth (as reported in the report) continued to soften and came in below expectations as well. For the week, the S&P 500 Index increased 0.5% to 4,308.50, the Nasdaq Composite Index rose 1.6% to 13,431.34, the Dow Jones Industrial Average decreased 0.3% to 33,40758, the 10-year U.S. Treasury rate rose 23bps to 4.81% and the U.S. dollar (as measured by the ICE U.S. Dollar index – DXY) weakened 0.1%.
Oil and derivate product prices moved sharply lower last week.  Prices dropped 6% Wednesday primarily due to a much larger-than-expected build in gasoline inventories and a markedly reduced "gasoline supplied" number.   Wednesday's weakness was compounded by Russia's termination of its oil products ban, announced Friday but expected by the market Thursday.    Friday's stronger-than-expected payroll report left prices slightly higher with the market unsure if the report portends stronger or weaker demand.   Natural gas prices surged last week, rising on much lower-than-expected inventory levels and cool weather forecasted for later this month.
Spot gold prices moved lower again last week mainly dure to continued "higher-rates-for-longer" concerns.   Prices moved lower through Thursday, recovering slightly on Friday following a stronger-than-expected jobs report, perhaps as a result of short covering.  Silver and platinum prices fell, too, but more sharply than gold prices.
Copper and other base metal prices moved lower last week, affected by many of the same factors affecting precious metal prices, including higher-rates-for-longer concerns as well as rising inventory levels.  China's Golden Week may have contributed, too.   Copper prices fell through Thursday but rallied Friday following a stronger-than-expected payroll report, perhaps on short covering or perhaps as a result of increased demand expectations.  
Wheat and corn prices rose last week, gaining on strong exports and some concerns Russia might be targeting cargo vessels.     Soybean prices finished the week less than 1% lower, erasing limited gains Friday following the stronger-than-expected payroll report.
Coming Up This Week
FOMC Minutes (Tuesday) and CPI (Thursday) are in the spotlight this week.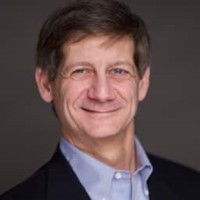 Who is Jeff Klearman in our research team? Jeff has over 20 years experience working as a trader, structurer, marketer and researcher. Most recently, Jeff was the Chief Investment Officer for Rich Investment Services, a company which created, listed and managed ETFs. Prior to Rich Investment Services, Jeff headed the New York Commodities Structuring desk at Deutsche Bank AG. From 2004 to 2007, he headed the marketing and structuring effort for rates based structured products at BNP Paribas in New York. He worked at AIG Financial Products from 1994 to 2004 trading rates-based volatility products as well as marketing and structuring. Jeff received his MBA in Finance from NYU Stern School of Business and his Bachelors of Science in Chemical Engineering from Purdue University.
More Research Related to
COMB