Commoditized Wisdom: Metals & Markets Update (Week Ending October 7, 2022)
Posted: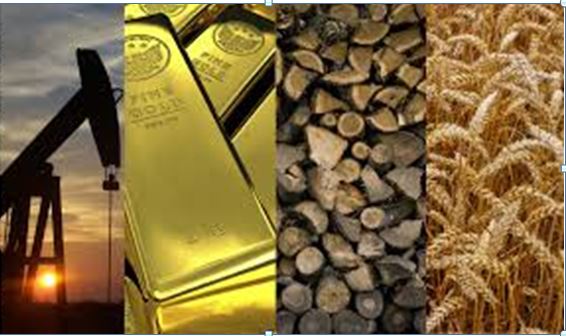 Key points
Energy prices were sharply higher last week. WTI and Brent crude oil prices increased 17% and 15%, respectively.  Heating oil and gasoil prices rose 25% and 23%, respectively.  Gasoline prices increased 15%.  Natural gas prices edged lower, falling less than ½ percent.
Grain prices were mixed. Wheat prices were down between 2% and 4%. Corn prices increased 1% and soybean prices were practically unchanged.
Precious metal prices were higher. Spot gold prices increased 2%.  Spot silver prices rose 6% and spot platinum prices gained 7%.
Base metal prices were mainly higher. Aluminum and nickel prices increased 6%.  Zinc prices were up less than 1% and copper prices fell 1%.
The Bloomberg Commodity Index increased 5.1%, primarily due to sharply higher energy prices but also to rising base and precious metal prices. No sector had negative returns last week.
About $400 million outflows last week almost all from broad commodities (-$341m) and silver (-$155m) ETPs. Gold ETPs saw inflows of $158 million.
Commentary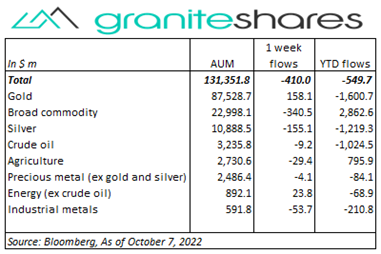 Stock prices moved sharply higher Monday and Tuesday with all 3 major stock market indexes rebounding off Friday's closing levels, their lowest of the year.  Investor sentiment turned positive early last week, with a weaker-than-expected ISM Manufacturing Index number and falling job openings boosting expectations of a weakening economy and, as a result, a less aggressive Fed.  Those expectations faded Wednesday and Thursday following a stronger-than-expected ADP employment report, better-than-expected ISM Services Index release, hawkish comments by Fed officials and an OPEC+ decision to cut oil production by 2 million barrels per day. Friday's job report, better than expected in many regards,  sent stock indexes spiraling lower with rising expectations the Fed would continue its vigilance against inflation and tighten 75bps at the next FOMC meeting in November.   Nonetheless, for the week, all 3 major indexes managed to finish higher.   The 10-year Treasury rate had an up-and-down week as well, falling almost 20bps to 3.64% through Tuesday only to climb higher the  remainder of the week to finish at 3.89%.  Similary, the U.S. dollar weakened almost 2% through Tuesday but closed the week up over ½ percent (as measured by the DXY Index).    At week's end, the S&P 500 Index rose 1.5% to close at 3,639.66, the Nasdaq Composite Index increased 0.8% to 10,662.47, the Dow Jones Industrial Average gaine 2.0% to close at 29,29.25, the 10-year U.S. Treasury rate rose 7bps to 3.89% and the U.S. dollar (as measured by the ICE U.S. Dollar index - DXY) strengthened 0.6%.
Up nearly 9% through Tuesday on expectations of deep OPEC+ production cutbacks, WTI crude oil prices rallied sharply the remainder of the week following Wednesday's OPEC+ decision to cut production by 2 million barrels per day.  Wednesday's EIA report showing lower-than-expected oil, gasoline and distillate inventory levels also spurred prices higher.  Heating oil prices rose more sharply than WTI prices, climbing almost 25% higher on the week.  WTI and Brent cruded oil prices ended the week 17% and 15% higher, respectively.
Precious metal prices mirrored stock prices last week rising sharply Monday and Tuesday and then moving lower the remainder of the week but still ending the week at higher levels.  Weaker-than-expected economic news Monday and Tuesday increased expectations of a less aggressive Fed pushing both the U.S. dollar and 10-year U.S. Treasury rates lower and, as a result, bolstering gold and silver prices.   Those expectations faded the remainder of the week and particular on Friday following a strong employment report.  Spot gold prices, up over 2% on the week, were up almost 4% through Tuesday while silver prices, up 6% for the week, were up almost 11% through Tuesday.  Platinum prices finished the week up almost 7%, slightly off their highs up 8% through Tuesday.  
Base metal prices were mixed last week with copper prices falling slightly, zinc prices almost unchanged and aluminum and nickel prices increasing over 6%.   Copper prices, 2% higher through Tuesday, succumbed to Chinese economic growth concerns and climbing LME inventory levels.   Nickel and aluminum prices moved similarly to precious metal prices (affected by the same factors) with aluminum prices, for example, finishing the week almost 2% lower than their Tuesday's highs.
Wheat prices gave up most of last week's gains falling mainly on favorable weather forecasts in the U.S. and as prices consolidated from recent highs.  Corn and soybean prices were mainly unchanged but experienced some downward pressure due to lower-than-expected export numbers, rising ending stock levels (for soybeans) and low-water-level conditions on the Mississippi river hindering transport.  Soybean oil prices rose over 8%, bolstered by sharply higher crude oil prices.
Coming up this week      
A relatively light data-week but accented by PPI, CPI and FOMC minutes Wednesday and Thursday and rounded off by retail sales and consumer sentiment Friday.
PPI and FOMC minutes on Wednesday.
CPI and Jobless Claims on Thursday.
Retails Sales, Import and Export Prices, Business Inventories and Consumer Sentiment on Friday.
EIA Petroleum Status Report Thursday and Baker-Hughes Rig Count on Friday.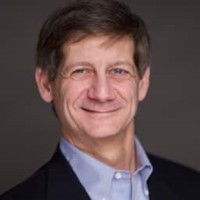 Who is Jeff Klearman in our research team? Jeff has over 20 years experience working as a trader, structurer, marketer and researcher. Most recently, Jeff was the Chief Investment Officer for Rich Investment Services, a company which created, listed and managed ETFs. Prior to Rich Investment Services, Jeff headed the New York Commodities Structuring desk at Deutsche Bank AG. From 2004 to 2007, he headed the marketing and structuring effort for rates based structured products at BNP Paribas in New York. He worked at AIG Financial Products from 1994 to 2004 trading rates-based volatility products as well as marketing and structuring. Jeff received his MBA in Finance from NYU Stern School of Business and his Bachelors of Science in Chemical Engineering from Purdue University.
More Research Related to
COMB