Commoditized Wisdom: Metals & Markets Update (Week Ending September 29, 2023)
Posted: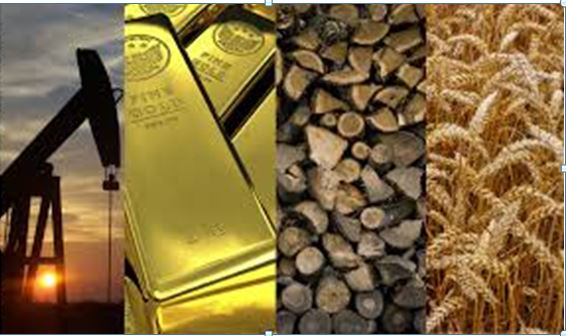 Key points
Energy prices were mixed last week. Natural gas, gasoil and heating oil prices rose 2%. WTI crude oil rose 1%, Brent crude edged slightly lower and gasoline prices fell 5%.
Grain prices were also mainly lower. Wheat and soybean oil prices lost 7% and soybean prices fell 2%.  Corn prices were basically unchanged.  
Spot gold prices fell 4% and spot silver prices dropped 6%. Platinum prices were down 2%. 
Aluminum prices gained 5%, copper prices 1% and zinc prices rose 4%. Nickel prices fell 4% and lead prices lost 1%.
The Bloomberg Commodity Index decreased 1.2%. Most of the loss was attributable to the precious metals and grain sectors.  Losses were partially offset by gains in the energy and base metals sectors.
Decent size outflows from commodity ETPs last week, led by gold outflows and, to a much lesser extent, silver ETP outflows. Crude oil and energy ETPs had net inflows.
Commentary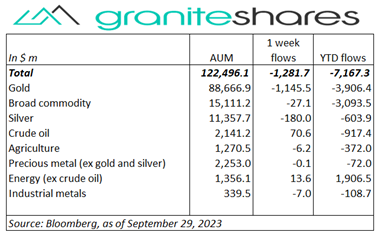 Somewhat of a mixed week for the 3 major stock indexes.  Higher-rates-for-longer concerns, motivated by resilient economic data  (including durable goods orders, jobless claims and final Q2 GDP estimate), permeated throughout the week, increasing risk-off sentiment and increasing, paradoxically, recession concerns.  Interestingly, however, the Nasdaq Composite Index nicely outperformed both the Dow Jones Industrial Average and the S&P 500 Index.    The outperformance is even more striking given the FTC's anti-trust lawsuit announced early last week against Amazon.  Friday's mostly better-than-expected PCE Price Index release favored tech stocks, lending more support to the Nasdaq Composite Index as did the accompanying move lower (off their intraweek highs) for 10-year Treasury rates (no matter how slight) and the U.S. dollar.   For the week, the S&P 500 Index fell 0.7% to 4,288.05, the Nasdaq Composite Index increased 0.1% to 13,219.32, the Dow Jones Industrial Average dropped 1.4% to 33,507.75, the 10-year U.S. Treasury rate rose 14bps to 4.58% and the U.S. dollar (as measured by the ICE U.S. Dollar index – DXY) strengthened 0.6%.
WTI crude oil prices ended the week higher but significantly off intraweek highs.  Prices moved higher through Wednesday, propelled by Russia's oil product export ban and a surprise larger-than-expected drop in U.S. oil inventories.  Economic growth concerns enveloped the oil markets Thursday and Friday with "higher-rates-for-longer" expectations and worries about a weak Chinese economy pushing prices lower.  
Spot gold prices moved lower every day last week, hurt by rising Treasury rates and a stronger dollar.  Stronger-than-expected durable goods orders, the continued low level of initial jobless claims and confirmation of a good Q2 GDP, increased expectations of "higher rates for longer", pushing gold prices lower.   Hawkish comments from Fed officials warning further rate hikes may be necessary also contributed to higher rates and a stronger dollar.  Silver prices fell more than gold prices while platinum prices fell less.
Copper prices finished last week up 1%, climbing higher Thursday and Friday and erasing losses tallied through Wednesday.   Higher-rates-for-longer concerns and continued problems in China's property market weighed on copper prices through Wednesday while a slight pull back in Treasury rates and the U.S. dollar Thursday and Friday lifted prices through Friday.   Zinc prices, down nearly 4% through Wednesday, rallied sharply Thursday following a sharp decline in LME inventories, pushing zinc prices almost 4% higher for the week.
Wheat prices moved markedly lower last week with most of the losses occurring Friday following the USDA Grain Stock Report.  The report showed higher-than-expected stocks and production estimates. A better-than-expected Ukraine wheat crop also pressured prices lower.  Soybean prices suffered the same fate for the same reason though with less extreme losses and corn prices, despite bullish USDA Grain Stock Report numbers, fell Friday to end the week basically unchanged.
Coming Up This Week
PMI and ISM manufacturing and services Indexes throughout the week and the Employment Report Friday headline this week.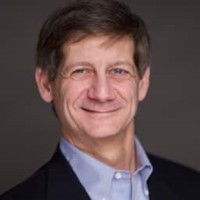 Who is Jeff Klearman in our research team? Jeff has over 20 years experience working as a trader, structurer, marketer and researcher. Most recently, Jeff was the Chief Investment Officer for Rich Investment Services, a company which created, listed and managed ETFs. Prior to Rich Investment Services, Jeff headed the New York Commodities Structuring desk at Deutsche Bank AG. From 2004 to 2007, he headed the marketing and structuring effort for rates based structured products at BNP Paribas in New York. He worked at AIG Financial Products from 1994 to 2004 trading rates-based volatility products as well as marketing and structuring. Jeff received his MBA in Finance from NYU Stern School of Business and his Bachelors of Science in Chemical Engineering from Purdue University.
More Research Related to
COMB