Will Bezos Overtake U.S. by 2050? – Chart of the Week
Posted: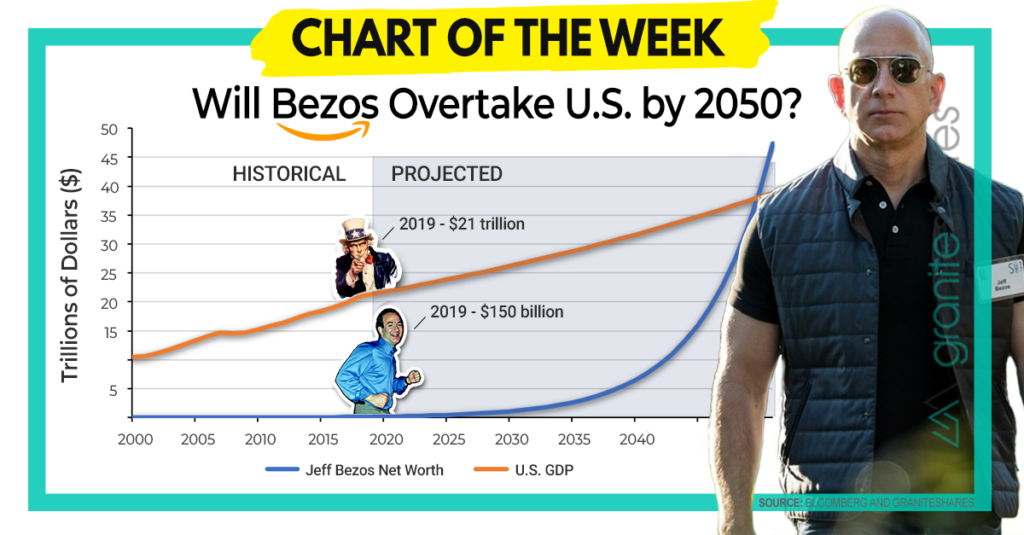 Chart of the week from Ryan Giannotto…. At current rate, will Jeff Bezos' wealth surpass the GDP of the US? It could happen in ~30 years.
Using the following assumptions… GDP grows at 1.9%, slightly more optimistic than the 1.8% long-run projection by the CBO. Bezos' net worth is a function of his 78,893,280 shares in AMZN, and a projection that this value grows at 20% per year with a loss of 25% of his wealth in 2019 from the divorce. 
Under these assumptions, Bezos would overtake the US in 2050. Bezos would have a projected wealth of $39.5T and the US GDP would be $38.1T.