Stocks FATANG
Publié: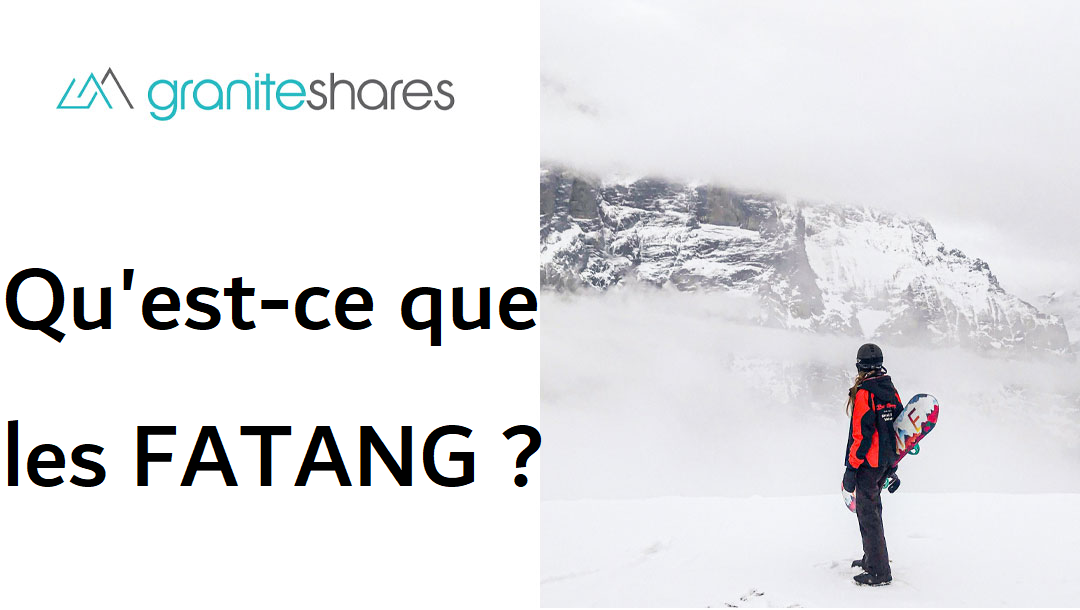 Vous avez entendu parler des FAANG ou des GAFAM mais vous ne savez pas ce que signifie FATANG ? Dans cet article, nous examinerons pourquoi certains investisseurs préfèrent les actions FATANG et comment les investisseurs utilisent ces actions dans leurs portefeuilles. Tout au long de leur histoire, les actions FATANG ont résisté à des conditions de marché variées, ce qui en fait un ajout potentiellement attrayant aux portefeuilles d'investissement. 
Si vous êtes intéressé par des stratégies d'investissement à long ou à court terme, vous pouvez envisager d'investir dans les actions FATANG. Nous vous expliquerons pourquoi ces leaders de l'industrie méritent votre considération.
Que sont les actions FATANG ?
FATANG est un acronyme représentant six des sociétés technologiques américaines les plus importantes et les plus populaires cotées à la bourse NASDAQ. Ces actions se trouvent toutes, à l'exception de Netflix, dans les 10 principaux avoirs de l'indice S&P 500 .
Les actions FATANG sont :
Facebook: FB
Amazon: AMZN
Tesla: TSLA
Apple: AAPL
Netflix: NFLX
Google (Alphabet): GOOG
FATANG est très similaire à un autre acronyme boursier, FAANG,qui n'inclut pas Tesla. . L'acronyme FAANG a été créé plusieurs années avant que Tesla ne soit admise dans l'indice S&P500. Ces actions sont regroupées pour leur domination dans les domaines technologiques respectifs et leur liquidité phénoménale. Les actions FATANG font partie des plus grandes sociétés par capitalisation boursière au monde. En conséquence, ils ont un attrait mondial et contribuent à maintenir leurs volumes de transactions à un niveau élevé. 
FATANG est également très similaire à un autre acronyme boursier, GAFAM. Les GAFAM incluent le géant américain de la technologie Microsoft et excluent Netflix.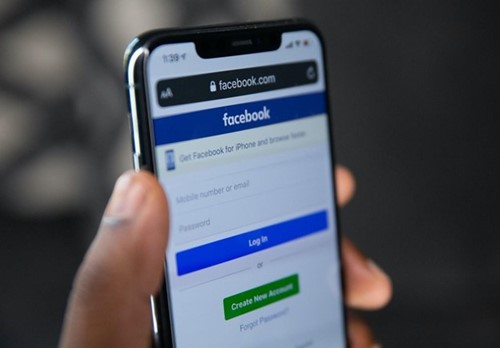 Comprendre les actions FATANG
Les actions FATANG sont non seulement en tête de leurs secteurs respectifs, mais en raison de leur taille, elles peuvent avoir une influence démesurée sur la performance globale  du marché boursier. Les actions FATANG ont  des capitalisations boursières massives  et représentent environ 25 % de la valeur de  l'ensemble de l'indice S&. Par conséquent. Lorsque les actions de FATANG chuteront, cela affectera probablement l'ensemble du marché boursier, pas seulement le secteur de la technologie.
Facebook
Facebook est la société qui a défini les réseaux sociaux, et a été créée en 2004 par Mark Zuckerberg alors qu'il étudiait à l'Université de Harvard. Zuckerberg dirige toujours l'entreprise en tant que PDG. L'introduction en bourse de Facebook a eu lieu en 2012 et a une capitalisation boursière actuelle d'un peu plus de 750 milliards de dollars en mars 2021.  
Facebook a acquis plusieurs sociétés depuis lors ; les acquisitions les plus notables ont été Instagram et WhatsApp.
En 2021, Facebook compte environ 2,8 milliards d'utilisateurs  et une croissance des revenus de 20 %. Facebook a également un bilan solide et des flux de trésorerie impressionnants. Cependant, Facebook n'est pas sans controverse. Il fait l'objet d'un examen minutieux pour la la modération du contenu, la confidentialité des données et,   les enquêtes antitrust.
Apple
Fondée par feu Steve Jobs en 1976, Apple est la première  entreprise à atteindre une capitalisation boursière de plus de 2 000 milliards de dollars en 2020. L'un des principaux innovateurs au monde, Apple est le plus grand fournisseur d'électronique grand public, y compris les téléphones mobiles, les ordinateurs, le « cloud computing », et des logiciels informatiques.
Apple affiche constamment une croissance des revenus et des bénéfices solides.. Dans son rapport sur les résultats du premier trimestre de 2021, Apple a annoncé Dans son rapport sur les résultats du premier trimestre de 2021, Apple a annoncé un chiffre d'affaires record de 100 milliards de dollars..Apple a été ajouté à FANG en 2017, ce qui en fait FAANG.
Tesla
Fondée en 2003, Tesla est une société de véhicules électriques et d'énergie propre. . Le PDG de Tesla, Elon Musk, détient 22% des actions. Tesla est un innovateur de premier plan dans les solutions de transport électrique, d'énergie solaire et d'énergie renouvelable. 
La capitalisation boursière de Tesla est de  570 milliards  en mars 2021, ce qui la classe parmi les 10 plus grandes entreprises du S&P500. Tesla a été la plus grande action à avoir été ajoutée à l'indice S&P 500 plus grande action à avoir été ajoutée à l'indice S&P 500 les 5 plus grandes entreprises du NASDAQ 100. in the NASDAQ 100. 
Amazon
Une société technologique multinationale, , les services prédominants d'Amazon incluent le commerce électronique, la distribution et le streaming numérique. De toutes les entreprises présentes sur FATANG, Amazon est l'une des rares entreprises leader dans plusieurs secteurs. .. Créé en 1996 par Jeff Bezos, Amazon est le plus grand détaillant en ligne au monde.
Amazon détient  47 % du marché américain du commerce électronique   avec plus de 100 millions de membres Amazon Prime,  un sur trois , où un Américain sur trois est membre Prime.En 2020,  Amazon reported Amazon a déclaré 386 milliards de dollars de ventes nettes et un revenu net de 21,3 milliards de dollars.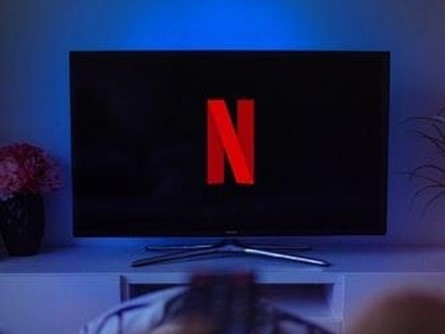 Netflix
Créé en 1997,   Netflix  est l'un des principaux fournisseurs de services technologiques et multimédias et le service de streaming le plus populaire au monde. Elle a une capitalisation boursière d'environ  228 milliards de dollars  en mars 2021  et est la 36e  entreprise la plus valorisée au monde. 
Bien que la capitalisation boursière de Netflix soit nettement inférieure à celle des autres actions FATANG, elle est populaire parmi les investisseurs en raison de sa croissance spectaculaire au cours des cinq dernières années..Netflix est  21e sur le S&P 500 et a enregistré une  année record en 2020 avec un chiffre d'affaires annuel de 25 milliards de dollars un chiffre d'affaires annuel de 25 milliards de dollars
Google (Alphabet)
Restructuré en 2015 sous la société mère Alphabet, Google est le plus grand moteur de recherche sur Internet, revendiquant 92% du volume de recherche sur Internet.
Alphabet est divisé en deux catégories d'actions, GOOG et GOOGL, afin de préserver le droit de vote des fondateurs. Alphabet a une  capitalisation boursière de 1 400 milliards de dollars  en mars 2021.
FATANG
Les ETP GraniteShares FATANG offrent une exposition à la même pondération aux sociétés suivantes : Facebook, Amazon, Tesla, Apple, Netflix et Alphabet.
Offre de produits
FATANG vs. FAANG
Les actions de FATANG se composent principalement de quatre des plus grandes sociétés technologiques, auxquelles s'ajoutent Netflix and Tesla. . Ces entreprises sont parmi les entreprises les plus performantes aux États-Unis.. Ils sont considérés comme des leaders mondiaux et des influenceurs.
Les FATANG  ont une capitalisation boursière commune d'environ 6 500 milliards de dollars  en mars 2021. 
Pourquoi avoir ajouté Tesla dans FAANG
Tesla a été une action populaire auprès des investisseurs pour de nombreuses raisons, y compris sa performance boursière et son immense armée de fans fidèles qui soutiennent l'entreprise sur les forums d'investissement en ligne. Au sein du groupe FATANG, le volume des échanges de Tesla se classe au deuxième rang, derrière Apple. 
Tesla se classe au deuxième rang des options ouvertes derrière Apple, ce qui peut également être un indicateur de la popularité des actions.
Comment investir dans les actions FATANG ?
Jusqu'à très récemment, les investisseurs se limitaient principalement à négocier des actions ou des options sur des actions individuelles des FATANG. Les investisseurs à la recherche d'une exposition plus large étaient limités à des stratégies telles que les ETF technologiques ou les fonds indiciels qui comprenaient une exposition à beaucoup plus de sociétés que seulement les FATANG.
Si vous êtes intéressé par les produits négociés en bourse (ETP) FATANG, une seule entreprise propose une gamme de produits sur les actions FAANG, GAFAM et FATANG. Les ETP GraniteShares sont des investissements « pure play », ce qui signifie qu'ils ne sont pas dilués avec des actions non liées. Les ETP GraniteShares suivent des indices équipondérés qui se rééquilibrent tous les trimestres. La famille d'ETP GraniteShares permet aux investisseurs de prendre des positions longues ou courtes sur les indices FATANG ou même avec un effet de levier 3x.
Produit 
Ticker
Facteur

 de Levier

 
GraniteShares FAANG ETP
FANG
 
GraniteShares 1x Short FAANG Daily ETP
SFNG
-1x
GraniteShares 3x Long FAANG Daily ETP
3FNG
+3x
GraniteShares 3x Short FAANG Daily ETP
3SFG
-3x
GraniteShares GAFAM ETP
GFAM
 
GraniteShares 1x Short GAFAM Daily ETP
SGFM
-1x
GraniteShares 3x Long GAFAM Daily ETP
3GFM
+3x
GraniteShares 3x Short GAFAM Daily ETP
3SGF
-3x
GraniteShares FATANG ETP
FTNG
 
GraniteShares 1x Short FATANG Daily ETP
SFTG
-1x
GraniteShares 3x Long FATANG Daily ETP
3FTG
+3x
GraniteShares 3x Short FATANG Daily ETP
3SFT
-3x
Avertissement
Ceci est une clause de non-responsabilité indiquant que tous les investissements comportent des risques. Faites toujours vos recherches et n'investissez pas plus que ce que vous pouvez vous permettre de perdre.
GraniteShares n'accepte aucune responsabilité pour toute perte ou dommage résultant directement ou indirectement de l'utilisation de ce blog ou de son contenu.
Ce blog ne constitue pas une offre d'achat ou de vente ni une sollicitation pour l'achat de titres dans une entreprise. Rien dans les présentes publications ne constitue un conseil en investissement, juridique, fiscal ou autre et ne doit pas être invoqué pour prendre une décision d'investissement ou autre. Aucune recommandation n'est faite de manière positive ou autre, concernant les titres individuels ou les investissements mentionnés dans le présent document. Une liste récapitulative des facteurs de risque ne prétend pas être une énumération ou une explication complète des risques impliqués dans un investissement particulier. Les clients potentiels doivent consulter leurs propres conseillers juridiques, fiscaux et financiers avant de décider d'investir. Ce blog contient les opinions de l'auteur et ces opinions sont susceptibles d'être modifiées sans préavis. La source des données est GraniteShares, sauf indication contraire. Aucune garantie n'est donnée quant à l'exactitude des informations fournies qui ont été obtenues à partir de sources considérées comme fiables. Ce blog et les informations qu'il contient sont destinés uniquement à l'usage des personnes (ou entités qu'elles représentent) à qui il a été fourni. Les performances passées ne sont pas un indicateur fiable des résultats futurs. La valeur d'un investissement peut varier à la baisse comme à la hausse et peut entraîner des pertes pouvant aller jusqu'à et y compris une perte totale du montant initialement investi. Les investissements peuvent comporter de nombreux risques, notamment les risques d'entreprise, les risques généraux de marché, les risques de crédit, les risques de change, les risques de taux d'intérêt, les risques géopolitiques et les risques de liquidité. Veuillez noter que les produits négociés en bourse à effet de levier GraniteShares sont destinés aux investisseurs avertis.