Commoditized Wisdom: Metals & Markets Update (October 2, 2020)
Posted: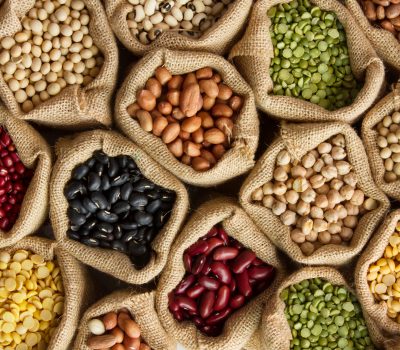 Key points
Energy prices were all lower led by natural gas prices, down 13%, and WTI crude oil prices, down 8%.  
Wheat prices rose between 5% and 7% and corn prices increased 4%. Soybean prices rose about 2%.
Base metal prices, except for zinc prices, were all higher. Aluminum and nickel prices rose 1%.   Copper prices were slightly higher, increasing 0.2% while zinc prices fell 2%.
Gold, platinum and silver prices all moved higher with gold prices gaining over 2%, silver prices increasing 4% and platinum prices rising 6%.
The Bloomberg Commodity index decreased 1.25% primarily due to lower energy prices. Gains in grains and precious metal prices partially offset losses in energy. prices
Commodity ETP assets increased over $1 billion last week primarily due to gold ($837m) and silver ($316m) ETP inflows. Broad commodity, crude oil and precious metal (ex-gold and silver) ETPs each saw outflows between $40 - $55 million.
Commentary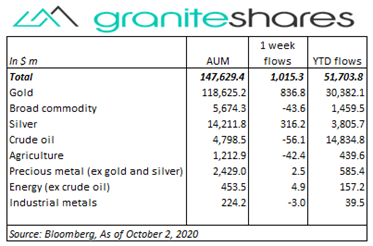 Moving higher on increased expectations of a phase 4 stimulus package and strong economic numbers out of China, the S&P 500 Index increased 2.5% through Thursday's close.  Overnight news that President Trump and the First Lady tested positive for Covid-19 moved U..S. stock markets lower on Friday with the S&P 500 Index falling 1% and the Nasdaq Composite Index dropping over 2%.  Friday's employment report showed a slightly lower-than-expected increase in jobs but with a lower-than-expected unemployment rate.  Increasing Covid-19 cases and lack of progress on a congressional stimulus package also weighted on U.S. stock markets.  At week's end the S&P 500 Index increased 1.5% to 2,248.44, the Nasdaq Composite Index also increased 1.5% to 11,075.02, the 10-year U.S. Treasury rate increased 5bps to 70bps and the U.S. dollar (as measured by the ICE U.S. Dollar index - DXY) weakened 0.8%.
Optimism over a Covid-19 relief package moved WTI crude oil prices higher on Monday only to see those gains and more erased with increasing concerns over the number of global new coronavirus infections on Tuesday.  The EIA's report showing oil inventories dropped in the U.S. helped push oil prices higher on Wednesday though prices moved sharply lower on Thursday and Friday with declining hopes of a congressional stimulus package and over news that President Trump and the First Lady had contracted Covid-19.  Natural gas prices fell sharply on forecasts of warmer-than-normal temperatures in the U.S. West.  
Gold prices moved higher last week supported by a weaker U.S. dollar, slightly weaker-than-expected economic data and uncertainty surrounding congressional approval of an additional round of coronavirus-related stimulus.   Gold prices declined slightly on Friday despite news President Trump and the First Lady contracted Covid-19.   Silver and platinum prices moved higher with gold prices.
Copper prices, up 2% through Wednesday on U.S. stimulus optimism and strong Chinese economic reports, plummeted 5.5% on Thursday after stimulus hopes faded and with slightly weaker-than-expected U.S. economic reports.  Nonetheless, copper prices rebounded Friday, rallying almost 4% following the U.S. employment situation report.  Zinc prices, up over 2% through Tuesday, ended the week down 2% perhaps as a result of the start of China's 8-day public holiday on Thursday.
Down early in the week on better-than-expected harvest progress and lack of China export demand, grain prices surged on Wednesday after the release of a quarterly USDA report showing much-lower-than-expected supply levels of wheat, corn and soybeans.  Kansas wheat jumped 7% and corn prices increased 4% on Wednesday as a result of the report.
Coming up this week      
Very light data-week with FOMC minutes the only notable release.
PMI Composite and ISM Services indexes on Monday.
Goods and Services Trade on Tuesday.
FOMC minutes on Wednesday.
Jobless Claims and the Fed Balance Sheet on Thursday.
EIA petroleum report on Wednesday and Baker-Hughes rig count on Friday.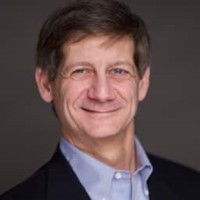 Who is Jeff Klearman in our research team? Jeff has over 20 years experience working as a trader, structurer, marketer and researcher. Most recently, Jeff was the Chief Investment Officer for Rich Investment Services, a company which created, listed and managed ETFs. Prior to Rich Investment Services, Jeff headed the New York Commodities Structuring desk at Deutsche Bank AG. From 2004 to 2007, he headed the marketing and structuring effort for rates based structured products at BNP Paribas in New York. He worked at AIG Financial Products from 1994 to 2004 trading rates-based volatility products as well as marketing and structuring. Jeff received his MBA in Finance from NYU Stern School of Business and his Bachelors of Science in Chemical Engineering from Purdue University.
More Research Related to
COMB