Commodities and Precious Metals Report – Week Ending Nov. 23
Posted:
Key points
The energy sector was the worst performing sector last week. Brent and crude oil prices fell 11.7% and 11.0%, respectively, while gasoline and heating oil prices fell 11.0% and 9.2%, respectively.  Natural gas futures were once again the lone standout with natural gas prices increasing 7.7% over the week.
Base metal prices were mixed again last week with copper and aluminum prices increasing and zinc and nickel prices falling. Copper and aluminum prices increased 0.8% and 1.1%, respectively.  Zinc and nickel prices fell 1.7% and 3.1%,respectively.
Grain prices were all lower last week. Chicago wheat prices fell 1.5%, Kansas wheat prices fell 3.4%, corn prices fell 2.1% and soybean prices declined 0.9%.
Gold prices finished higher again last week, increasing 0.1%.  Silver prices declined slightly, decreasing 0.1% and platinum prices fell 0.48%.
Lean hog futures were the second best performing futures contract last week (behind natural gas), gaining 6.4%.
The Bloomberg Commodity Index outperformed the S&P GSCI again last week. The Bloomberg Commodity Index decreased 2.85%while the S&P GSCI fell 6.62%. The Bloomberg Commodity Index's lower energy exposure but higher natural gas exposure and precious metal exposure was primarily responsible for its outperformance.
Total assets in commodity ETPs fell $171.6m. Energy (ex-crude oil) (-$346.7m) ETP outflows were offset primarily by gold ($127.2m) and crude oil ($43.9m) ETP inflows.
Commentary
Continuing concerns of slower global growth compounded by growing concerns of a U.S. slowdown helped push the S&P 500 lower last week moving its year-to-date performance into negative territory for the first time this year. Lower-than-expected durable goods orders and existing home sales numbers last week and struggling tech stock performance raised the specter of slowing economic growth in the U.S. and added to speculation the Federal Reserve Bank may reduce the number of rate increases in 2019. Despite concerns of weaker U.S. growth, the U.S. dollar strengthened as a result of reduced expectations of a U.S.- China trade deal.  At week's end the S&P 500 Index was down 3.8% (down 1.54% YTD), the U.S. dollar was higher 0.46% and the 10-year U.S Treasury rate were lower by 3 bps at 3.03%.
Crude oil prices continued their move lower, once again on oversupply and diminishing demand concerns. Up almost 1% through Tuesday on expectations of OPEC production cutbacks in 2019, oil prices fell sharply on Wednesday and Friday after the EIA reported a ninth week of inventory growth and on growing expectations U.S. oil production would continue to increase through next year. Natural gas prices continued their climb higher on the back of historically low inventories, record exports and frigid weather (actual and forecast) for a large part of the U.S. Natural gas prices are up 33% over the past month.
Increased supply concerns as the Philippines announced it may allow 9 out of 12 mines shutdown last year for environmental reasons to resume production helped push Nickel prices lower. Zinc prices moved lower, too, on supply concerns despite existing "tight" inventory levels and backwardation in the futures market. Copper prices, up 1% through Thursday on hopes of a favorable U.S. – China trade deal, dropped on Friday on the back of a stronger U.S. dollar and increased U.S. – China frictions.
Gold prices were supported last week mainly as a result of the struggling U.S stock market. Increased concerns of a U.S. slowdown along with a global slowdown and speculation the Federal Reserve Bank may consider reducing the number of interest rate increases next year also helped maintain gold prices. 
Lean hog prices moved higher again last week over continued concerns of China's ability to contain the swine fever outbreak.
Coming up this week      
Decent data week with once again most data released on Wednesday.
Consumer confidence on Tuesday.
2nd estimate of Q3 GDP, international trade in goods, new home sales and FOMC minutes (from last meeting) on Wednesday.
Fed Chairman Jerome Powell speaks on Wednesday.
Jobless claims and personal income and outlays on Thursday.
EIA Petroleum Report on Wednesday and Baker-Hughes Rig Count on Friday.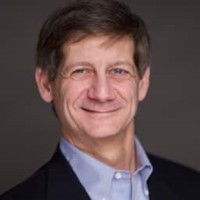 Who is Jeff Klearman in our research team? Jeff has over 20 years experience working as a trader, structurer, marketer and researcher. Most recently, Jeff was the Chief Investment Officer for Rich Investment Services, a company which created, listed and managed ETFs. Prior to Rich Investment Services, Jeff headed the New York Commodities Structuring desk at Deutsche Bank AG. From 2004 to 2007, he headed the marketing and structuring effort for rates based structured products at BNP Paribas in New York. He worked at AIG Financial Products from 1994 to 2004 trading rates-based volatility products as well as marketing and structuring. Jeff received his MBA in Finance from NYU Stern School of Business and his Bachelors of Science in Chemical Engineering from Purdue University.