Commodities and Precious Metals Update (Week ending August 9)
Posted:
Key points
All components of the energy sector finished lower again last week.  WTI and Brent crude oil prices decreased 2.1% and 5.1%, respectively. Gasoil and gasoline prices decreased 4.0% and 6.0%, respectively, and heating oil prices fell 4.4%.  Natural gas prices declined 0.1%.
Grain prices were mixed last week. Chicago wheat, corn and soybean prices were all higher while Kansas wheat prices fell. Chicago wheat prices rose 1.8% and corn and soybean prices increased 2.7%.  Kansas wheat prices declined 1.1%.
Base metal prices were also mixed.  Aluminum and zinc prices were lower while copper and nickel prices increased.   Aluminum prices fell 0.2% while copper prices increased 0.7%.   Zinc prices decreased 5.1% while nickel prices gained 7.3%.
Gold, platinum and silver prices all moved higher last week.  Gold prices increased 3.9%, platinum prices rose 2.6% and silver prices gained 4.1%. 
The S&P GSCI underperformed the Bloomberg Commodity Index last week with the S&P GSCI decreasing 1.74% versus the Bloomberg Commodity Index increasing 0.30%.  The S&P GSCI's larger exposure to energy and smaller exposure to precious metals and grains were the primary reasons for its underperformance.
Commentary
U.S. stock markets and the 10-year U.S. Treasury rate fell sharply on Monday (S&P 500 Index down 3%, 10-year U.S. Treasury rate 14bps lower) after the Chinese yuan weakened to above 7 yuan/dollar, greatly increasing fears of an all-out trade and, perhaps, currency war between the U.S. and China.  Improving slightly through Wednesday, U.S. stock markets jumped higher after stronger-than-expected economic reports from both China and France somewhat reduced global growth concerns and as China worked to prevent the yuan from weakening further.   At week's end the S&P 500 Index was down 0.5% at 2918.65, the 10-year U.S. Treasury rate fell 10bps to 1.74% and the U.S. dollar weakened 0.5%.
Another volatile week for crude oil prices.  Greatly increased global growth concerns and a much larger-than-expected increase in U.S. oil inventories pushed WTI crude oil prices down over 8% through Wednesday.  Following Saudi Arabia's announcement on Thursday that it would quickly reduce exports and as a result of reduced concerns of lower global growth, WTI crude oil prices increased 7% over Thursday and Friday to end the week 2% lower.
Nickel prices continued their move higher again on supply shortage concerns and expected increased demand from battery producers.  Zinc prices moved lower with forecasts of increasing supplies and over concerns of lower demand due to U.S.-China trade frictions.
Gold prices, practically unchanged through Tuesday, moved sharply higher on Wednesday, easily moving above $1500/ounce, on greatly increased concerns of weaker global growth,  fears of an all-out trade and currency war with China and increased expectations the U.S. Federal Reserve Bank would reduce the Fed Funds target rate 50bps at the next FOMC meeting in September.  Silver and platinum prices moved higher with gold prices.
Soybean prices moved higher last week as Chinese increased U.S. imports despite worsening trade frictions between the U.S. and China.   Reports indicated Chinese imports increased with tightening supplies in Brazil.    Corn prices moved higher over increased expectations of reduced production levels.
Coming up this week      
Decent data week with a busy Thursday.
CPI on Tuesday.
Jobless claims, Phil. Fed business outlook survey, retails sales and industrial production on Thursday.
Housing starts and consumer sentiment on Friday.
EIA petroleum report on Wednesday and Baker-Hughes rig count on Friday.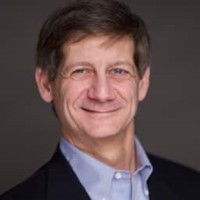 Who is Jeff Klearman in our research team? Jeff has over 20 years experience working as a trader, structurer, marketer and researcher. Most recently, Jeff was the Chief Investment Officer for Rich Investment Services, a company which created, listed and managed ETFs. Prior to Rich Investment Services, Jeff headed the New York Commodities Structuring desk at Deutsche Bank AG. From 2004 to 2007, he headed the marketing and structuring effort for rates based structured products at BNP Paribas in New York. He worked at AIG Financial Products from 1994 to 2004 trading rates-based volatility products as well as marketing and structuring. Jeff received his MBA in Finance from NYU Stern School of Business and his Bachelors of Science in Chemical Engineering from Purdue University.