Commodities and Precious Metals Update (Week ending February 21, 2020)
Posted:
Key points 
Except for gasoil, energy prices were all higher again last week.  WTI and Brent crude oil prices increased 3.0% and 2.8%, respectively.   Natural gas and gasoline prices increased 2.4% and 1.8%, respectively.  Heating oil prices were practically unchanged and gasoil prices fell 0.9%.
Wheat prices increased last week while corn and soybean prices decreased.  Chicago and Kansas wheat prices increased 1.4% and 0.6%, respectively while corn and soybean prices prices fell 1.0% and 0.8%, respectively.
Base metal prices were all lower last week.  Nickel prices dropped 5.7%, zinc prices lost 2.7%, aluminum prices fell 2.0% and copper prices edged lower, falling 0.15%.
Precious metal prices all moved higher last week.  Gold prices increased 3.9%, silver prices rose 5.2% and platinum prices increased 0.4%.
The Bloomberg Commodity Index increased 1.18% last week. The precious metals sector provided 80bps of the week's gains and the energy sector provided about 60bps.  The base metals sector detracted about 30bps from Index performance.
Total assets in commodity ETPs increased $723.1m last week with the lion's share of the increase coming from gold ETPs. Gold ($663.1m), precious metal (ex-gold and silver) ($34.6m) and crude oil ($28.6m) ETP inflows were only slightly offset by energy (ex-crude oil) (-$20.1m) ETP outflows.
Commentary
Vacillating on coronavirus concerns, U.S. stock markets moved slightly lower through Thursday.  A combination of Chinese stimulus measures and statements from China touting a reduced rate in coronavirus infections mostly offset Apple's lower revenue warning on Tuesday.    However, Friday's much-weaker-than-expected IHS Markit composite output index along with China reporting 800 new coronavirus infections pushed U.S stock markets and the 10-year U.S. Treasury rates to the lows of the week.   At week's end the S&P 500 Index fell 1.3% to 3337.75, the 10-year U.S Treasury rate dropped 11bps to 1.47% and the U.S. dollar strengthened .2% (as measured by the DXY Index).
Up just over 4% through Thursday on the back of Chinese stimulus measures, much-higher-than-expected U.S. exports and a much-lower-than-expected U.S. inventory increase, WTI crude oil prices fell a little over 1% on Friday over demand concerns resulting from increasing coronavirus concerns spreading significantly beyond China.
Base metal prices moved lower with increased coronavirus concerns despite Chinese stimulus measures.  Uncertainty surrounding the number of new cases in China and increased concerns of the virus spreading beyond China pushed base metal prices lower throughout the week.
Gold and silver prices moved higher with increasing coronavirus concerns as investors sought haven investments.  Expectations of an accommodative U.S. Federal Reserve Bank in the face of weaker growth due to the coronavirus also supported precious metal prices.
Grain prices moved higher in the first half of the holiday-shortened week, supported by increased expectations of Chinese buying and adverse weather in Australia.   Prices moved lower on Thursday and Friday with reduced expectations of Chinese purchases.
Coming up this week      
Fair amount of data during the week including consumer confidence, GDP and international trade in goods.
Consumer confidence on Tuesday.
New homes sales on Wednesday.
Durable goods orders, Q4 GDP 2nd estimate and jobless claims on Thursday.
International trade in goods, personal income and outlays, Chicago PMI and consumer sentiment on Friday.
EIA petroleum report on Wednesday and Baker-Hughes rig count on Friday.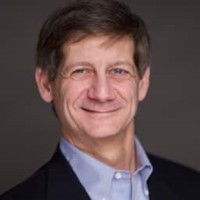 Who is Jeff Klearman in our research team? Jeff has over 20 years experience working as a trader, structurer, marketer and researcher. Most recently, Jeff was the Chief Investment Officer for Rich Investment Services, a company which created, listed and managed ETFs. Prior to Rich Investment Services, Jeff headed the New York Commodities Structuring desk at Deutsche Bank AG. From 2004 to 2007, he headed the marketing and structuring effort for rates based structured products at BNP Paribas in New York. He worked at AIG Financial Products from 1994 to 2004 trading rates-based volatility products as well as marketing and structuring. Jeff received his MBA in Finance from NYU Stern School of Business and his Bachelors of Science in Chemical Engineering from Purdue University.