Commodities and Precious Metals Update (Week ending February 28, 2020)
Posted:
Key points 
All components of the energy sector saw double digit price declines last week.  WTI and Brent crude oil prices fell 16.0% and 14.3%, respectively and gasoil and heating oil prices fell 12.9% and 12.2%, respectively.  Natural gas prices decreased 11.6% and gasoline prices lost 15.6%.
Grain prices were all lower last week. Chicago and Kansas wheat prices decreased 4.9% and 4.7%.  Corn prices decreased 3.3% and soybean prices fell 0.7%.
Base metal prices were all lower last week as well.  Zinc prices dropped 4.4%, copper prices decreased 2.9%, nickel prices fell 2.2%, and aluminum prices declined 1.2%.
Precious metal prices all declined last week.  Gold prices fell 2.0%, silver prices dropped 11.6% and platinum prices decreased 10.8%.
The Bloomberg Commodity Index fell 6.88% last week. All sectors of the Index were lower with energy prices responsible for over half of the decrease.
Total assets in commodity ETPs increased $317.2m last week with the lion's share of the increase once again coming from Gold ETPs. Gold ($285.9m), silver ($81.5m), crude oil ($26.8m) and precious metal (ex-gold and silver) ($25.8m)  ETP inflows were partially offset by broad commodity (-$43.0m) and energy (ex-crude oil) (-$45.5m) ETP outflows.
Commentary
U.S. and global stock markets sold off strongly last week on worsening coronavirus concerns.  Fears of spreading contagion beyond China, brought to light by increased cases in Italy, Korea and Iran, "community spread" cases in the U.S. and a warning from the CDC about a possible pandemic pushed U.S. stock markets sharply lower and forced the 10-year U.S. Treasury rate to record lows.   The S&P 500 Index fell over 3% on Monday and Tuesday and lost almost 4.5% on Thursday.  And it was only Fed Chairman Powell's statement on Friday that the Fed was monitoring the coronavirus' effect on the economy and would act to maintain the expansion that prevented another 3%-or-more down day on Friday.   At week's end the S&P 500 Index dcreased 11.5% to close at 2,954.22, the 10-year U.S. Treasury rate fell just over 32bps to 1.15% and the U.S. dollar weakened 1.14% (as measured by the DXY index).
Increased concerns of much slower global growth due to the spread of the coronavirus and the absence of production cutbacks from OPEC+ pushed oil prices to levels not seen in over a year.   WTI crude oil prices fell every day of the week, losing between 2.5% – 3.0% Monday through Thursday and dropped almost 5% on Friday.
Base metal prices moved lower, too, on concerns of much lower global economic growth due to coronavirus.
Gold prices, up 1.7% on Monday, sold off the remainder of the week despite the selloff in global equity markets, record low global interest rates and a weakening dollar.   Reports of investors selling gold to meet margin calls and analysts saying gold may have been overbought, may have led to the decline in gold prices.   Silver and platinum prices moved lower with gold and base metal prices.
Grain prices also moved lower on coronavirus concerns, with wheat and corn prices suffering the most.  Corn prices also suffered from reports plantings would increase almost 8%.
Coffee and sugar prices also suffered from demand concerns stemming from the coronavirus as well as a weakening Brazilian real versus the U.S. dollar.
Coming up this week      
Busy data week focusing on manufacturing and services strength and capped off with the employment situation report on Friday.
PMI and ISM manufacturing indexes and construction spending on Monday.
PMI and ISM services indexes on Wednesday.
Jobless claims, productivity and costs and factory orders on Thursday.
Employment situation report and international trade on Friday.
EIA petroleum report on Wednesday and Baker-Hughes rig count on Friday.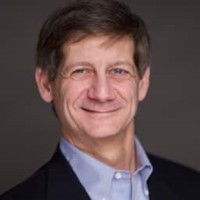 Who is Jeff Klearman in our research team? Jeff has over 20 years experience working as a trader, structurer, marketer and researcher. Most recently, Jeff was the Chief Investment Officer for Rich Investment Services, a company which created, listed and managed ETFs. Prior to Rich Investment Services, Jeff headed the New York Commodities Structuring desk at Deutsche Bank AG. From 2004 to 2007, he headed the marketing and structuring effort for rates based structured products at BNP Paribas in New York. He worked at AIG Financial Products from 1994 to 2004 trading rates-based volatility products as well as marketing and structuring. Jeff received his MBA in Finance from NYU Stern School of Business and his Bachelors of Science in Chemical Engineering from Purdue University.