Commodities and Precious Metals Update (Week ending February 7, 2020)
Posted:
Key points 
Mixed week for the energy sector with crude oil prices falling and all other components increasing.  WTI and Brent crude oil prices fell 2.4% and 2.8%, respectively.   Gasoil and heating oil prices rose 0.7% and 0.9%, respectively and natural gas and gasoline prices increased 0.9% and 1.3%, respectively.
Grain prices were all higher last week.  Chicago and Kansas wheat prices increased 0.9% and 1.5%, respectively.  Corn prices rose 0.6% and soybean prices increased 1.1%.
Base metal prices were also mixed last week.  Aluminum prices were unchanged, copper prices increased 1.4% and zinc and nickel prices fell 2.7% and 0.7%, respectively.
Lean hog prices increased 7.5% and coffee prices dropped 4.2%.
Platinum prices increased last week while gold and silver prices fell.  Platinum prices rose 1.3%, Gold prices fell 0.7% and silver prices lost 1.8%.
The Bloomberg Commodity Index moved slightly lower, decreasing 0.08%. Gains in the livestock and base metals sectors were offset by losses in the energy and precious metals sectors.
Total assets in commodity ETPs increased $686.4m last week with gold and crude oil ETPs responsible for most of the inflows. Gold ($554.6m), crude oil ($252.3m) and silver ($22.5m) ETP inflows were partially offset by broad commodity (-$68.2m), energy (ex-crude oil) (-29.4m) and agriculture (-$19.4m) ETP outflows..
Commentary
Despite continued concerns and uncertainties surrounding the economic impact of the coronavirus outbreak and as the Shanghai Composite Index tumbled 7.7% on Monday, U.S. stock markets moved sharply higher through Thursday supported, by among other things, reports of the Chinese developing an effective drug against the coronavirus, improved U.S. trade deficit numbers, a very strong ADP payroll report, the Senate's acquittal of President Trump and the Chinese announcing they would halve tariffs on $75 billion of U.S. imports.     Coronavirus fears, however, resurfaced on Friday pushing U.S. stock markets lower for the first time last week despite a much-stronger-than-expected U.S. employment situation report.  At week's end the S&P 500 Index increased 3.2% closing at 3327.71, the 10-year U.S Treasury rate increased 7bps to 1.58% and the U.S. dollar strengthened 1.3% (as measured by the DXY Index).
Oil prices moved lower once again on increased concerns of lower demand resulting from reduced economic growth, particularly in China, due to the coronavirus.   WTI crude oil prices closed below $50/barrel for the first time in over a year on demand concerns and then moved 2.7% higher through Thursday on expectations OPEC+ would increase production cutbacks.  However, oil prices dropped 1.2% as demand concerns resurfaced as well as concerns Russia (part of OPEC+) would not agree to more production cutbacks.
Copper prices rose last week on the back of Chinese government and central bank moves to bolster the economy and on China cutting tariffs 50% on $75 billion of U.S. imports.   Up 3% through Thursday, copper prices fell 1.5% on Friday after reports some Chinese buyers declared force majeure.  Zinc prices, unchanged through Thursday, also fell on renewed coronavirus concerns and on reports LME inventory rose 18%. 
Gold prices fell through Wednesday last week as U.S. stock markets rose and the U.S. dollar strengthened, pushed lower by reduced coronavirus concerns, Chinese measures to support their economy and relatively positive U.S. economic reports.   Renewed coronavirus concerns emerging on Thursday and Friday supported gold prices, moving them off their lows of the week.
Grain prices benefitted from China reducing tariffs by 50% on $75 billion of U.S. imports and reduced coronaviruse concerns.   Grain prices, however, finished off their highs on Friday as coronavirus concerns re-emerged.   
Lean hog prices, practically unchanged through Wednesday, traded limit up on Thursday after Tyson Foods Inc reported surging pork exports to China.   
Coming up this week      
Light data week with most data released on Friday.
CPI and jobless claims on Thursday.
Retail sales, import and export prices, industrial production and consumer sentiment on Friday.
EIA petroleum report on Wednesday and Baker-Hughes rig count on Friday.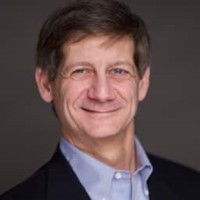 Who is Jeff Klearman in our research team? Jeff has over 20 years experience working as a trader, structurer, marketer and researcher. Most recently, Jeff was the Chief Investment Officer for Rich Investment Services, a company which created, listed and managed ETFs. Prior to Rich Investment Services, Jeff headed the New York Commodities Structuring desk at Deutsche Bank AG. From 2004 to 2007, he headed the marketing and structuring effort for rates based structured products at BNP Paribas in New York. He worked at AIG Financial Products from 1994 to 2004 trading rates-based volatility products as well as marketing and structuring. Jeff received his MBA in Finance from NYU Stern School of Business and his Bachelors of Science in Chemical Engineering from Purdue University.