Commodities and Precious Metals Update (Week ending January 3, 2020)
Posted:
Key points 
Like the previous week, energy prices all moved higher with the exception of natural gas prices. WTI and Brent crude oil prices repeated the previous week's performance, increasing 2.1% and 2.6%, respectively.  Gasoil and heating oil prices rose 0.1% and 0.7%, respectively and gasoline prices increased 0.3%.  Natural gas prices fell 2.8%.
Wheat and corn prices moved lower last week while soybean prices were unchanged.  Chicago wheat prices fell 0.3% and Kansas wheat prices fell 1.0%.
Base metal prices, except for zinc prices, all fell last week.  Copper and nickel prices fell 1.5% and 3.2%, respectively.   Aluminum prices fell 0.4% while zinc prices were up slightly, increasing 0.1%.
Precious metal prices all moved higher again last week.  Gold prices rose 2.5%, platinum prices increased 3.9% and silver prices gained 1.2%.
The Bloomberg Commodity Index increased slightly last week, gaining 0.05%.   The precious metal and energy sectors contributed to its performance (combined contribution of 62bps) while the agriculture and base metal sectors detracted from its performance (combined detraction of 57bps).
Total assets in commodity ETPs increased again last week, gaining $202.8m with almost all the increase again due to inflows into gold ETPs.  Gold ($266.7m), energy (ex-crude oil) ($36.0m) and broad commodity ($15.1m) ETP inflows were partially offset by silver (-$51.2m) and crude oil (-$42.9m) ETP outflows.
Commentary
Though finishing slightly lower than its all time high reached on Friday the previous week, the S&P 500 Index ended the year up just shy of 29% while the 10-year U.S. Treasury rate closed at 1.92%, down approximately 80bps from its level at the end of 2018.  The U.S. dollar (as measured by the DXY index) finished the year almost unchanged.   Last week opened with reports of U.S. air strikes on pro-Iranian military bases in Syria and Iraq and closed with news of a U.S. airstrike killing IRGC general Qassam Soleimani.   Stock and bond markets barely reacted to the former news with markets experiencing very light trading activity Monday and Tuesday.  On Thursday, the first trading day of the new year, the S&P 500 moved higher by almost 1% and U.S. 10-year Treasury rates fell about 4bps after the PBOC said it would further loosen monetary policy to support the Chinese economy.   However, overnight news leading into Friday of the killing of Soleimani and a weaker-than-expected ISM manufacturing index number the S&P 500 Index reversed almost all of Thursday's gain and pushed the 10-year U.S. Treasury rate a few basis points lower.   At week's end, the S&P 500 Index was down 0.2% at 3234.85, the 10-year U.S. Treasury rates was down 9bps to 1.79% and the U.S. dollar was almost unchanged.
News of U.S. airstrikes on pro-Iranian military basis in Syria and Iraq seemingly had no affect on oil prices with WTI crude prices falling 1.2% through Tuesday with oversupply concerns going into the new year helping push prices lower.  News of the killing of Qassam Soleimani overnight into Friday combined with a much larger-than-expected drop in U.S. oil inventories as reported by EIA pushed WTI crude oil prices up just over 3%. 
Base metal prices, mainly slightly lower through Thursday, move lower on Friday as increasing concerns escalating global tensions may negatively affect global growth.   Nickel prices were also pushed lower by a large increase in LME stockpiles on Friday.
Gold, silver and platinum prices rose mainly on the back of geopolitical concerns arising from greatly increased tensions between the U.S. and Iran and as result of little concern of U.S. and global interest rates rising.
Higher through Thursday of last week on U.S.-China trade optimism, better-than-expected exports and adverse global weather conditions, grain prices moved sharply lower on Friday following the overnight news of a U.S. airstrike killing IRGC general Qassam Soleimani.
Coming up this week      
Light first full week of the year with non-manufacturing index releases and capped off with employment situation report on Friday.
Markit services PMI on Monday.
Imports-exports, factory orders and ISM non-manufacturing index on Tuesday.
Jobless claims on Thursday.
Employment situation report on Friday.
EIA petroleum report and Baker-Hughes rig count also on Friday.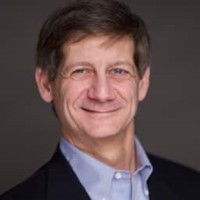 Who is Jeff Klearman in our research team? Jeff has over 20 years experience working as a trader, structurer, marketer and researcher. Most recently, Jeff was the Chief Investment Officer for Rich Investment Services, a company which created, listed and managed ETFs. Prior to Rich Investment Services, Jeff headed the New York Commodities Structuring desk at Deutsche Bank AG. From 2004 to 2007, he headed the marketing and structuring effort for rates based structured products at BNP Paribas in New York. He worked at AIG Financial Products from 1994 to 2004 trading rates-based volatility products as well as marketing and structuring. Jeff received his MBA in Finance from NYU Stern School of Business and his Bachelors of Science in Chemical Engineering from Purdue University.