Commodities and Precious Metals Update (Week ending January 31, 2020)
Posted:
Key points 
Every sector in the Bloomberg Commodity Index, except for the precious metals sector, was lower last week and every commodity futures contract price in the Bloomberg Commodity Index was lower except for gold and sugar prices.
WTI and Brent crude oil prices fell 4.9 % and 4.7%, respectively; gasoil and heating oil prices fell 6.6% and 6.3%, respectively and natural gas and gasoline prices lost 1.6% and 1.4%, respectively.
Chicago and Kansas wheat prices decreased 3.4% and 4.2%, respectively; corn prices declined 1.5% and soybean prices dropped 3.3%.  
Copper prices fell 6.2%, zinc prices dropped 6.0%, aluminum prices fell 3.6%% and nickel prices lost 0.8%.
Lean hog prices plummeted 16.1% and coffee prices dropped 6.8%.
Gold prices increased last week while silver and platinum prices fell.  Gold prices increased 0.6%, silver prices lost 0.6% and platinum prices dropped 5.3%.
The Bloomberg Commodity Index fell 3.18% with every sector except the precious metals sector contributing to its decline.   The energy sector detracted the most (responsible for about 1/3rd  of the decline) followed by base metals (responsible for about 1/4th  of the decline) and grains (responsible for about 1/4th of the decline).
Total assets in commodity ETPs increased $513.0m last week with gold ETPs responsible for most of the inflows. Gold ($476.6m), silver ($37.5m), and crude oil ($63.8m) ETP inflows were partially offset by broad commodity (-$43.5m), agriculture (-$15.4m) and precious metals (ex-gold and silver) (-14.6m) ETP outflows.
Commentary
The coronavirus and its possible deleterious effect on the global economy ruled the markets last week, pushing global stock markets and bond yields lower. Weaker-than-expected durable goods orders, new home sales and an as-expected GDP report combined with the FOMC leaving U.S. interest rates unchanged but expressing concerns about the coronavirus and the low level of inflation also helped to push U.S. stock markets and bond yields lower.  At week's end the S&P 500 Index fell 2.1% closing at 3225.52, the 10-year U.S Treasury rate fell 17bps to 1.51% and the U.S. dollar weakened 0.5% (as measured by the DXY Index).
Oil prices moved lower once again on concerns of oversupply coupled with concerns of lower demand as a result of growing anxiety of a widespread outbreak of the coronavirus.   Concerns of shutdowns and lockdowns in China combined with an increase in worldwide reported coronavirus cases pushed oil prices to new recent lows, with WTI crude oil prices falling 2% on Monday and Thursday and over 1% on Friday.
Base metal prices continued to suffer from China economic growth concerns because of the coronavirus.   Copper, in particular, has been especially hard hit given China's economy is responsible for over half of the world's copper demand.
Gold prices continued to be supported with increased demand for haven investments due to coronavirus concerns.  Silver and particularly platinum prices moved lower in sympathy with base metal prices.
Grain prices, particularly soybean prices, suffered as well from coronavirus concerns with lower demand expectations from China helping to push prices lower.  
Lean hog prices moved significantly lower last week due to lower Chinese demand expectations as a result of the coronavirus and as a result of overproduction in the U.S.
Coming up this week      
Another busy data week with a number of manufacturing and non-manufacturing indexes released and capped off on Friday with the employment situation report.
PMI and ISM manufacturing indexes and construction spending  on Monday.
Factory orders on Tuesday.
International trade, PMI services and ISM non-manufacturing index on Wednesday.
Jobless claims and productivity and costs on Thursday.
Employment situation report on Friday.
EIA petroleum report on Wednesday and Baker-Hughes rig count on Friday.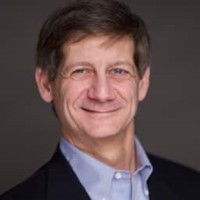 Who is Jeff Klearman in our research team? Jeff has over 20 years experience working as a trader, structurer, marketer and researcher. Most recently, Jeff was the Chief Investment Officer for Rich Investment Services, a company which created, listed and managed ETFs. Prior to Rich Investment Services, Jeff headed the New York Commodities Structuring desk at Deutsche Bank AG. From 2004 to 2007, he headed the marketing and structuring effort for rates based structured products at BNP Paribas in New York. He worked at AIG Financial Products from 1994 to 2004 trading rates-based volatility products as well as marketing and structuring. Jeff received his MBA in Finance from NYU Stern School of Business and his Bachelors of Science in Chemical Engineering from Purdue University.