Commodities and Precious Metals Update (Week ending July 10, 2020)
Posted:
Key points
Energy prices were all higher or unchanged last week.   WTI crude oil prices were unchanged while Brent crude oil prices increased 0.2%.  Gasoil, gasoline and heating oil prices increased 1.2%, 1.4% and 0.7%, respectively.  Natural gas prices increased 3.5%.
Grain prices were mixed with wheat prices surging and corn and soybean prices declining.  Chicago and Kansas wheat prices jumped 8.5% and 4.2%, respectively while corn and soybean prices fell 1.8% and 0.7%, respectively.
Base metal prices were significantly higher last week.  Aluminum and copper prices rose 3.8% and 5.4%, respectively and zinc and nickel prices increased 7.3% and 4.4%, respectively.
Gold and platinum prices 1.4% and  2.7%, respectively and silver prices increased 4.0%
The Bloomberg Commodity Index moved higher again week, increasing 1.54%.  The only negatively performing sector was the softs sector while the base metals, energy and precious metals sectors contributed the most to the index's performance.
Total assets in commodity ETPs continued to rise, increasing by  $1,068.0m last week. Once again, gold ($967.2) ETP inflows were the greatest followed by silver ($251.5m) and broad commodity ($132.1m) inflows with smaller inflows into agriculture and precious metals (ex-gold and silver) ETPs. Crude oil (-$338.2m) ETP outflows again were the only significant outflow last week.
Commentary
A see-saw week for U.S. stock markets  as investors struggled with optimism over economic recovery versus growing concerns over increasing Covid-19 cases.   Coming off the July 4th holiday week, a surging Chinese stock market and stronger-than-expected PMI and ISM services index numbers, the S&P 500 Index increased 1.6% on Monday only to see most of those gains reversed on Tuesday after the Trump administration called for a much-smaller-than-talked-about additional stimulus package and U.S. Federal Reserve officials voiced concerns that a resurgence of coronavirus cases could derail economic recovery.  The S&P 500 Index rose about 0.6% on Wednesday on no real news only to see those gains more than reversed on a larger-than-expected jobless claims report and continued concerns surrounding increasing Covid-19 cases.  Data suggesting Gilead's remdesivir may help reduce Covid-19 mortalities helped move the S&P 500 Index over 1% higher on Friday.   At week's end the S&P 500 Index increased 1.8% to close at 3,184.04, the Nasdaq Composite Index rose 4.0% to 10,617.44, the 10-year U.S. interest rate fell 3 bps to 64bps and the U.S. dollar (as measured by the U.S. Dollar index – DXY) weakened 0.7%.
Though unchanged on the week, WTI crude oil prices experienced significant moves Thursday and Friday.  Increasing just under 1% on Wednesday after the EIA showed a much-larger-than-expected drop in gasoline inventories despite increased refinery production, WTI oil prices dropped 3% on Thursday, reacting to a larger-than-expected jobless claims report and demand concerns resulting from increasing Covid-19 cases.  Friday's news that Gilead's remdesivir may prove helpful in reducing Covid-19 deaths reversed most of Thursday's losses, pushing WTI crude oil prices almost 2.5% higher on the day and to unchanged on the week.
Copper and zinc prices moved significantly higher last week mainly on the back of growing concerns surrounding zinc and copper mine shutdowns due to increasing Covid-19 cases.  LME zinc and copper warehouses also experienced large warrant cancellations, indicating a drop in warehouse inventory levels.  Nickel and zinc prices benefited from increased Chinese stainless steel demand.  All base metal prices benefited from a weaker U.S. dollar.
Up nearly 2% through Wednesday on the back of statements from U.S. Federal Reserve Bank officials reflecting their concern of the strength of economic recovery due to increasing Covid-19 cases, gold prices moved off their highs on Thursday, despite a larger-than-expected jobless claims report, after reports Gilead's remdesivir may prove helpful in reducing Covid-19 mortalities.   Platinum and Silver prices, finishing on their highs of the week, moved higher with base metal prices.
Wheat prices, especially Chicago wheat prices, moved higher on lower production estimates in the U.S. as well as in France and Russia.  Corn and soybean prices, up through Thursday, fell on Friday after an as-expected WASDE report.
Coming up this week      
Busier data-week this week.  Notable reports include CPI, industrial production and retail sales.  
Treasury budget on Monday.
CPI on Tuesday.
Empire state manufacturing survey, import and export prices and industrial production on Wednesday.
Jobless claims, retails sales, business inventories and housing market index on Thursday.
Housing starts and consumer sentiment on Friday.
EIA petroleum report on Wednesday and Baker-Hughes rig count on Friday.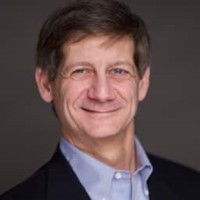 Who is Jeff Klearman in our research team? Jeff has over 20 years experience working as a trader, structurer, marketer and researcher. Most recently, Jeff was the Chief Investment Officer for Rich Investment Services, a company which created, listed and managed ETFs. Prior to Rich Investment Services, Jeff headed the New York Commodities Structuring desk at Deutsche Bank AG. From 2004 to 2007, he headed the marketing and structuring effort for rates based structured products at BNP Paribas in New York. He worked at AIG Financial Products from 1994 to 2004 trading rates-based volatility products as well as marketing and structuring. Jeff received his MBA in Finance from NYU Stern School of Business and his Bachelors of Science in Chemical Engineering from Purdue University.