Commodities and Precious Metals Update (Week ending July 12)
Posted:
Key points
Energy prices all ended the week higher.  WTI and Brent crude oil prices increased 4.7% and 3.8%, respectively, heating oil prices rose 4.0% and gasoil prices gained 4.3%.  Natural gas prices rose, increasing 1.9% and gasoline prices gained 2.7%.
Grain prices were all higher as well last week. Chicago and Kansas wheat prices increased 1.6% and 4.9%, respectively, and soybean and corn prices increased 4.1% and 3.5%, respectively. 
Base metal prices, too, were all higher with nickel prices gaining the most. Nickel prices jumped 7.9%.   Copper prices increased 1.2%, zinc prices gained 1.4% and aluminum prices increased 1%.
Gold and silver prices moved higher last week while platinum prices fell. Gold prices increased 1.4% and silver prices rose 1.6%.  Platinum prices decreased 0.9%.
The S&P GSCI slightly outperformed the Bloomberg Commodity Index last week with the S&P GSCI increasing 3.24% versus the Bloomberg Commodity Index increasing 2.46%. The S&P GSCI's larger exposer to energy was the primary reason for its outperformance.
Total assets in commodity ETPs increased $90.5m last week. Gold ($201.1m), silver ($59.4m) and broad commodity ($35.7m) ETP inflows were offset partially by crude oil (-$171.9m) and energy (ex-crude oil) (-$47.8m) ETP outflows.
Commentary
Fed. Chairman Powell's testimony before the House and Senate increased expectations the U.S. Federal Reserve Bank will lower interest rates 2 or more times this year, pushing U.S. stock markets higher and weakening the U.S. dollar while at the same time increasing 10-year U.S. Treasury rates.   Though CPI and PPI numbers came in higher than forecast, market expectations of lower interest rates did not appreciably change. At week's end the U.S. dollar weakened 0.5%, the S&P 500 Index increased 0.8% and 10-year U.S. interest rates increased 9bps to 2.12%
A combination of a greater-than-expected drawdown in U.S. oil inventories (second week in a row), Hurricane Barry, increased Middle East tensions surrounding Iran and the Strait of Hormuz and a weaker dollar moved oil prices higher last week.
Base metal prices moved higher last week with Fed. Chairman Powell's testimony increasing expectations of the number of rate cuts in 2019, weakening the U.S dollar while spurring hopes of a stronger U.S. economy.  Nickel prices surged 8% last week on supply deficit concerns due to weather related production problems in Indonesia.
Gold prices rose due to increased geopolitical tensions in the Mid-East as well as due to a stronger dollar and increased expectations of lower U.S. interest rates.
Grain prices rose last week on increased uncertainty of harvest yields and planting progress this summer.  Inclement weather during this spring and early summer has increased expectations of lower harvest yield and has also delayed plantings.
Coming up this week      
Retail sales and industrial production on Tuesday.
Housing starts on Wednesday.
Jobless claims and Philadelphia Fed business outlook survey.
Consumer sentiment on Friday.
EIA petroleum report on Wednesday and Baker-Hughes rig count on Friday.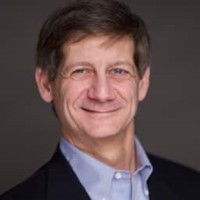 Who is Jeff Klearman in our research team? Jeff has over 20 years experience working as a trader, structurer, marketer and researcher. Most recently, Jeff was the Chief Investment Officer for Rich Investment Services, a company which created, listed and managed ETFs. Prior to Rich Investment Services, Jeff headed the New York Commodities Structuring desk at Deutsche Bank AG. From 2004 to 2007, he headed the marketing and structuring effort for rates based structured products at BNP Paribas in New York. He worked at AIG Financial Products from 1994 to 2004 trading rates-based volatility products as well as marketing and structuring. Jeff received his MBA in Finance from NYU Stern School of Business and his Bachelors of Science in Chemical Engineering from Purdue University.